Trusted by over
14,000+

Businesses Worldwide

"In the last six months we have saved almost INR 3 crores through Zoho Creator. I'd 100% refer Zoho Creator to my colleagues and friends."
Vinayaka Gangavati
Head of Procurement, BigBasket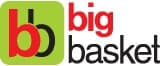 "Blue LLC, the environmental division of the Alserkal Group, UAE, uses Zoho Creator for our digital transformation."
Eisa Bin Ahmad Alserkal
President, Blue LLC

"Thanks to Zoho Creator, we are profitable and sustainable enough to reach our goal of making life better for 10 million households by 2030"
Ben Walwyn
Chief technology officer, Yellow

"Prior to using Creator we had data everywhere—thousands of spreadsheets. The solution we've built on the platform is now a one-stop-shop to find all the information we need."
James Hirst
Vice President of Development, ITV Studios
Zoho Creator Customer Awards
Read how our customers leverage Zoho Creator to build powerful business apps.
Watch our winners list