Key benefits:
Streamlined processes

Easy application deployment

Great operational efficiency

Minimized redundancy

Security and scalability at a low cost
"Zoho provided the powerful cloud-based integrated development environment that we needed to build a robust education application. Not only does Zoho Creator provide a much-desired IDE, it's also a low-code and cost-effective solution that's powerful enough to provide analytical capabilities and automate processes that include large amounts of educational data."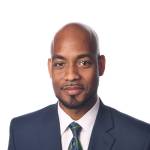 Learty Shaw,
Principal Consultant and Owner, Right Research
Zoho Creator provides all the features required to support the complete life cycle of the ED Insights application
ED Insights is a cloud-based platform that offers schools, colleges, and nonprofit organizations a simple and affordable solution to managing continuous improvement and planning processes efficiently without breaking the budget. Since there were no adequate automations or workflows available, their users had to copy and paste information and visualizations into reports used for continuous improvement, accreditation, and school planning. This led them to create a cloud-based application that provided the much-needed automation and real-time access to data in a centralized location.
Since Zoho Creator is also a cloud-based platform as a service (PaaS), Right Research chose it to develop their own application, ED Insights. They partnered with Zoho to set up their clients on Zoho Creator and then built customized versions of their ED Insights app.