Key benefits:
Streamlined processes

Eliminated manual tasks

Automated all paper-based processes

Created a centralized cloud-based system to store their data

Built different workflows/ functions/ schedules/ modules according to their business needs
"After adopting Zoho Creator as our main customer management system for our shops in Hong Kong and Taiwan, our revenue has doubled. This is mainly due to the fact that Zoho Creator helped to reduce our labor hours on routine administrative tasks, and the automation adopted has allowed our staff to provide better services and experiences to our customer."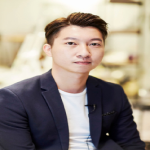 Desmond Fung,
Co-founder of Studio 83 Hong Kong, Taipei, and Shangha
Zoho Creator provides a low-code, cloud-based, scalable platform to accommodate the unique business needs of every organization.
Studio 83 was founded in 2008, with a presence in Hong Kong, Taipei, and Shanghai. The company has evolved from creative arts education to an art intersect space, bringing design, culture, and life together in one place.
They're committed to expanding art to the commercial world. In the past, they've designed art-based activities for different multinational companies and brands, bringing arts-based thinking into corporate training and branding activities, and redefining art at the business level.
Since Zoho Creator is a cloud-based platform as a service (PaaS), Studio 83 chose it to create more efficient workflows, eliminate duplicate procedures, reduce manual errors, and more, continuously updating the system according to their future business expansion needs.