Customized cloud security for a security company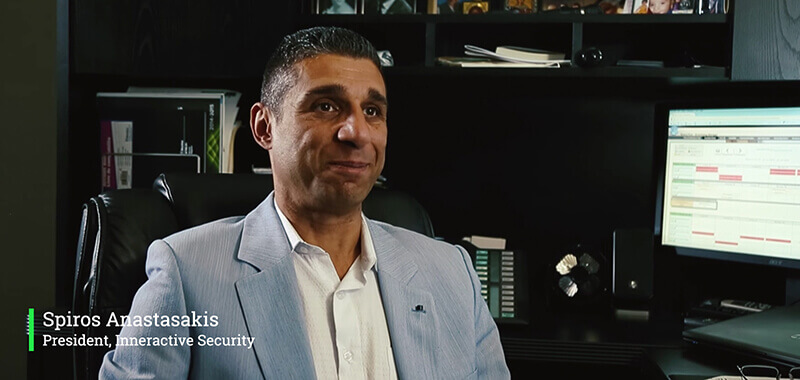 Caution matters. Whether it's your home, your business, or your guests you want to protect, it's nice to know that someone is watching your back.​
Inneractive provides security services in short- and long-term arrangements for special events, retail stores, fire and warehouse watch, and even construction security. Here's the best aspect of their business: Inneractive knows that one size doesn't fit all. They talk to their clients and customize their services depending on criteria like risk, availability of shelter, duration, and location. That's a whole lot of information to process.
With information overload comes the need for organization.​
"We needed a solution that's adequate, convenient, and efficient. It was too frustrating and costly for us to use software that's always broke down or had issues. I wanted a scheduling software that's user-friendly and at the same time, industry-specific; one that suited my company's needs.​"
Now, who does exactly that?​
Inneractive signed up for Zoho Creator, and built an application that fit their requirements. They wanted their employees to keep up with their tasks and get notifications when someone from the office assigns a job to them.​
With the custom app, Inneractive's many security guards in the field can access their schedules every day without having to log in to a computer.​
"He could be anywhere and logged into his phone and see the schedule.​"
As for us at Zoho Creator, it was just too easy to build a rapport with the folks at Inneractive because we shared the same belief in the power of going custom.​
"Definitely gives me a competitive advantage over other security companies.​"
Believing in what you do—that's the secret of success. Inneractive believed that a custom application could help them manage their security guards and client requests, and that's what happened—without any hassle whatsoever.
"Zoho Creator has taken care of all my business needs, and now I have hours of free time to deal with other aspects of my company. That's huge, and it's put a lot of money back in my pocket.​"
You'll never go amiss. Not on our watch.​
Thanks:Spiros Anastasakis,​Inneractive Security.