Key takeaways
They have created 4 custom applications

They have automated tasks such as record keeping, tracking business expenses, and employee induction programs

Low-code has enabled them to expand clientele
"Using Zoho Creator allowed me to create a solution unique to my business whilst I continue to grow my business. It has revolutionized food safety compliance."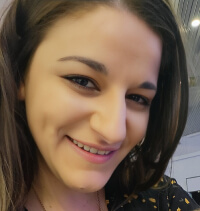 Cavallaro,
Founder, Progressing Food Safety
Zoho Creator provides a low-code, cloud-based, scalable platform to accommodate the unique business needs of every organization.
Melisa Cavallaro, founder of Progressing Food Safety, is an independent food safety consultant who specializes in fruit and vegetable growing practices.
She also works in assisting farmers in developing and implementing a food safety system that helps reduce, minimize or eliminate any food safety risks that may affect the safety of their final product.
Before using Zoho, the farmers would use a variety of handwritten forms to ensure daily record keeping was managed. They have utilized low-code and Zoho Creator to make their own custom applications to help automate various tasks and are looking to experiment with the customer portal in the near future!
Learn how Progressing Food Safety helps reduce, minimize and eliminate food safety risks using low-code.
Download the case study