Key benefits:
15% increase in revenue

90% reduction in errors

Saving 1800+ hours per year

Cost savings of upto £20,000

Accelerated digital transformation
"We're using this app to cover our processes across sales, production, and logistics. This has helped us streamline our workflows, which resulted in us saving about 40 hours of work per week. Now we are able to scale our business without having to hire more and more people."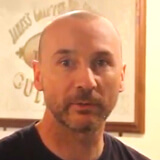 Sean Hardie,
CEO – Forth Windows & Doors
Forth Windows' digital journey
Forth Windows & Doors manufacture and sell custom doors through their online store—We Do Doors. They offer over 50,000 kinds of external doors to their customers. As the demand for custom doors started to rise, they were processing a lot more orders, but their growth was hindered by the tools they were using at the time. These tools were a patchwork of cloud-based applications and traditional software. They did not work in sync with Forth Windows' workflows, which made them resort to using paper-based processes.
This resulted in duplication of work, and their solution at that time was to hire more employees to manage their elevated workloads. However, they quickly realized that this method wouldn't be scalable, so they needed something different.
Enter Zoho Creator.
With the help of our partner, MOBIX, Forth Windows created a fully customized app for their business. The app helps them manage production, sales, and logistics, which has resulted in an instant change in their business. Data is easier to manage, custom doors take less time to produce, and the delivery is streamlined. All of this helped them scale their business and improve customer satisfaction.