Summary
Over the years, Zoho Creator has helped ZA eDge's business growth by providing excellent support and scalable solutions. ZA eDge is now offering services to major multinational hotels, airlines, and educational institutions, and planning to expand their operations in the EU. They are projecting to grow tenfold by leveraging existing Zoho products, as well as increasing capabilities in-house to develop custom solutions for their customers.
The company
ZA eDge was established in 2016 in Johannesburg, South Africa, as a professional service and consultancy company specializing in fixed asset management. They focus on providing software, hardware, audit, and condition assessments of fixed assets for infrastructure, plant, machinery, vehicle, office equipment, stock, and livestock tracking. They aim to be the market leader in fixed asset management solutions, by providing complete product life cycle solutions to their customers.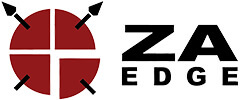 Use case
Custom fixed asset management
Industry:
Professional services
View FAQs
The challenge
ZA eDge was initially conceptualized as a SaaS provider, yet the team soon realized that they needed to fully transition into a cloud-hosted business, to stay ahead of the competition. The company was relying on Excel spreadsheets in the beginning, and then switched to off-the-shelf applications. In early attempts to change their business model, they tried Microsoft Power Apps, but found it costly and difficult to use and deploy. In their further research on the best solution for cost-effective cloud software, the company attempted to implement multiple server-based solutions. However, this option required a significant amount of resources to implement for their clients, which was not feasible.
The five major pain points faced by the ZA eDge team before switching to Zoho Creator were:
Costly off-the-shelf applications
Limitations in the licensing model
Inability to integrate with other applications
Reliance on software vendors to provide apps
Limited customization options
The solution
ZA eDge had a solid vision to grow their business digitally and offer greater value for their customers. That's when they got introduced to the Zoho Creator platform at a technology innovation center hosted in South Africa.
Makhene explained how they had instant access to data through Zoho's applications, as opposed to previously, where data had to be transferred via USB. Zoho Creator provided instant evaluations of customer data that were both secure and reliably captured on the app. They've been using Zoho Creator for ten years now and have built over 100 applications in the last five years. Despite the team's lack of coding or app development background, employees can create apps fairly easily through Zoho Creator—often within a day or even just in a few hours.
Some of the solutions they've built include fixed asset management solutions, fixed asset tracking solutions, and fixed asset depreciation and disposal applications. These apps are used by teams across the company, such as finance, facility management, IT, and security. On a typical work day, they also use Zoho Creator mobile apps to scan the barcodes of different fixed assets using special laser scanners. Each app currently has one to ten users, plus over 250 portal users.
When compared with off-the-shelf applications, Zoho Creator has reduced the time it takes for them to configure an application, as well as simplified the maintenance of those applications.
"Zoho Creator gave us many advantages, such as its affordable cost, the simplicity of app building, and the speed at which we can deploy applications. We also had excellent support from the Zoho Creator support team. Whenever we faced any issue, we could chat with the support team or send an email to get instant help with complex coding."
-Mpho Makhene
Benefits and ROI
Makhene said that it was clear their customers appreciated the simplicity of the design and functionality of the dashboards. Consequently, ZA eDge have retained 90% of their clients yearly and achieved a customer satisfaction score of over 90%.
An additional competitive advantage was reducing the time it took for their employees to complete their tasks. They saw an increase in productivity, going from 6 minutes to just 60 seconds. What previously took one week to finish has now been reduced to a single day or a handful of hours because of Zoho Creator, as it enables multiple people to work simultaneously, making real-time connections and updates.
"Looking at our company's future projections, we most definitely have plans to utilize more Zoho products, from the range of business applications they provide. We are expecting to expand our business in the online space and further our collaboration with Zoho moving forward."
-Mpho Makhene
Get a free, personalised demo.
Thank you for sharing your requirements with us. Our team will reach out to you soon.
Frequently Asked Questions
What is Zoho Creator?
Zoho Creator is a low-code application development platform that allows users to create custom applications on their own, with minimal coding experience. The intuitive drag-and-drop interface empowers developers and business users to build web and mobile applications that satisfy all their unique requirements with ease.
Are applications built on Zoho Creator scalable?
Applications built on Zoho Creator are built to auto-scale—the back-end infrastructure seamlessly scales as business demand grows. Currently 14,000+ customers across 180+ countries are using over 6 million applications built using Zoho Creator, a testimony to the power of the platform.
Does Zoho Creator have a free plan?
Yes, Zoho Creator has a free plan. This plan comes with a limited feature set and allows for one user, one application, 250 MB of storage, and 1,000 records. However, you have the option to upgrade to a paid plan whenever you wish.
Expand All
Collapse All