Major benefits
Growth

161,000 customers, 900+ agents, onboarding 10,000+ customers per month

ROI

Productivity metrics increased by 100%, and being able to scale at low cost increased revenue many times over.

Scalability

Largest solar distributor in Malawi and growing 30% per month in Uganda.
"Most importantly, we are profitable and sustainable, being able to raise sufficient funding to reach our goal of making life better for 10 million households by 2030. We wouldn't have been able to get to this scale without Zoho Creator!"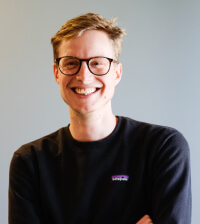 Yellow bettering lives with Creator
Founded in 2017 by Michael Heyink and Maya Stewart, Yellow is a tech startup providing solar-powered electricity to off-the-grid households across Malawi and Uganda.
Some of their major challenges were ensuring their agents were serving customers, managing employee productivity and automating tasks to reduce management costs, and automating reporting for funders and executive management.
At first, they were using a third-party sales and CRM system, but it didn't cater to customer care, so they switched to Google Sheets to do service calls and tasks. However, it couldn't remotely track productivity, couldn't automate data pipelines in the process, and couldn't integrate with their external CRM.
One day, their founder searched online for a workflow automation suite. The first software they tried was Zoho Creator—and they've never looked back!
As of today, they have digital tools for every step of their product journey: procurement, inbound delivery, inventory management, outbound logistics, account management, commissions, billing, payments, payroll, rewards, and more. This makes life at Yellow highly productive, efficient, and effective.