From taxing developers to development-free taxing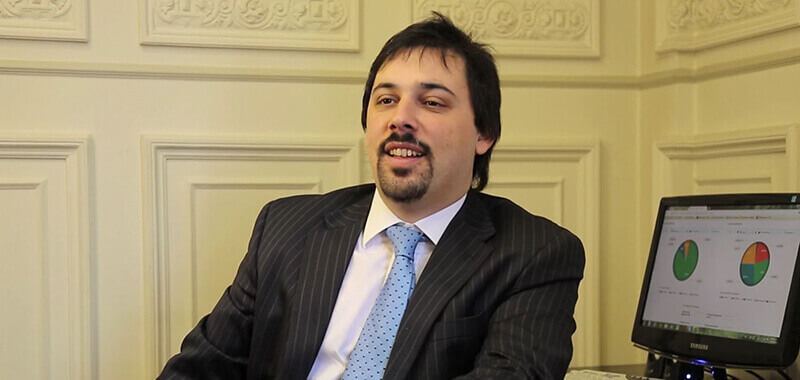 When a company is 20 people strong, they may not seem too big. When they earn 300 clients, however, that's a big deal. That's Estudio Cutignola, an Argentinian company that offers taxation and accountability services.​
Like many companies, the Estudio team expected their consultants to help grow their business. When consultants recommended that they build a custom tool to handle their customer base, the team obliged. They hired PHP developers to design a CRM that would fit into their business processes. ​
You can probably guess how that turned out.​​
"It was a bad decision. We spent a lot of money. The results were really bad." ​​
That's when they found Zoho Creator.​​
It took them 20 minutes to build their first app. But they didn't stop there; they went on to build a range of complex apps to do everything from tracking their client base to calculating tax percentages. They even built simple apps, like one that would wish their clients a happy birthday.​
"We needed to manage different processes and notify the clients about specific deadlines. The added advantage is that we simplified everyday work for our clients through our applications."​​
Since their app lives in the cloud, clients and managers can rest assured that it would remain stable while they access the data from any place or device. They know they won't run into unexpected issues. ​
"Zoho Creator takes care of the routine chores and allows me to concentrate on the important things with my clients."
We know that the more time you spend with your clients, the more successful your business becomes. That's our goal at Zoho Creator: helping you grow your business.​
"With Zoho Creator you don't have any limitations. You can go as far as your imagination takes you. In the next 10 years, I'm not sure where we will be, but I'm sure Zoho Creator will be by our side."​
You bet we will.
Thanks: Diego Cutignola,Partner, Estudio Cutignola.