Key Takeaways:
Enhanced Productivity

The app reduced administrative busywork, increasing productivity by nearly 50%.

Open-ended Scalability

Handling growing volumes of customer data was made simple, fast, and efficient.

Native Mobile

Ready-to-use mobile apps allowed field personnel to update vital information from anywhere, at any time.
"Our ground team handles hundreds of orders on a daily basis, and we have 360-degree visibility every single day... Zoho Creator, I would say, is one solution to everything."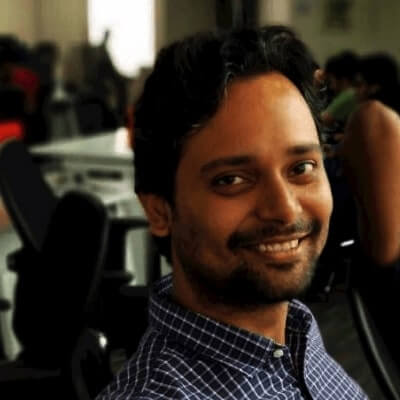 Karteek Narumanchi ,
Associate Director
When Tech Complements Trucking
BlackBuck, a platform that handles end-to-end logistics for long-haul trucking jobs, was perfectly content using spreadsheets to keep track of their data. However, after the number of trucks on their platform swelled by 400% in just six months, using spreadsheets to monitor operations on the field was just not feasible anymore.
BlackBuck's IT team decided to give Zoho Creator a shot, and it proved to be more than they ever hoped for. With one app able to handle everything from expense accounting to driver profiles, the firm's various departments now work in fluid unison, making management an extremely simple practice.
50,000 vehicles. 200 cities. Zoho Creator
The app serves as BlackBuck's complete solution for asset- and fleet-management, acting as a hub for everything related to monitoring and controlling its associated processes. The app allows administrators to:
Assign and redistribute company assets among affiliated drivers at the click of a button.
Manage profiles and relationships between drivers, customers, and freight routes.
Keep track of spending across trips, including fuel, allowances, and miscellaneous expenses.
Automatically assign trips to drivers based on route, cargo, and estimated delivery date.