Everyone needs a good advisor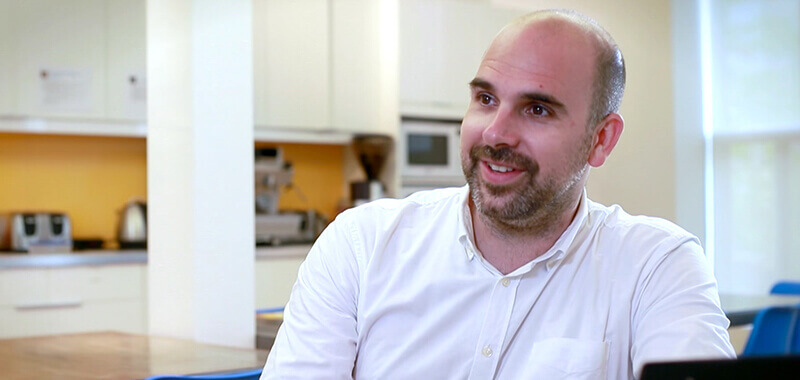 With the largest group of web marketers in Quebec, Adviso does what the name suggests. It's an advisory team that helps other businesses manage their marketing activities including campaigns, websites, and search engine optimization. If you think that's a dry job, think again. It's full of data-crunching and information-juggling. For someone who likes the lure of numbers, it's paradise.​
However, even paradise becomes a pain if there's just too much to handle. That's exactly what happened at Adviso. ​
"We were using at least two different platforms. One for time sheets and another one for project management. And we also had another one for something else. But at one point we needed to have all that information in one platform." ​​
But it was far from easy. How would you find the perfect tool that's got the capacity to manage hundreds of businesses worth of data, plus your own? As cofounder Simon Lamarche says, it's like choosing a business partner; you need to sit down, discuss, interview, and test out the tool's limits before you decide. ​​
After all, a tool like that will be around for a long time. You're going to look at it every day, interact with it, and invest a whole lot of your time in it.​
"Making a bad choice is really bad, it could kill your business." ​​
We couldn't agree more. Since managing other people's business activities is a tricky responsibility, we wondered what Adviso was looking for. ​
"We were looking at ERP tools, but they were pre-made. So your processes had to adjust to them. Or the frameworks were wide open, and you can do almost everything… but that's dangerous because you don't know where it stops or starts."
So they didn't want pre-built solutions. And rightly so, too. We can understand how messy it can get when you're dealing with features you don't need and a product that doesn't work the way you want to.
We suggested that Adviso's team build an app for themselves, by themselves.
And they did.
"I think the big difference with Zoho Creator versus any other application is that it's custom-made. It's more like a predefined playground in which you can be more agile, faster. I can show [my client] something in a week, we can fine tune it in another week, and in three weeks [they are] going to be a happy camper and get exactly what [they] want."
With its Zoho Creator application, Adviso tracks all of its important data in a single app. The management team keeps tabs on performance and productivity while also checking up on metrics like customer satisfaction and employee happiness.
To take it further, they've integrated their customer satisfaction surveys with their Creator app.
"Before having Zoho Creator it was impossible for us to have real-time surveys. [Now] when a project is finished, the survey is directly sent to the client."
Yep, all automated.
Not that you don't know already, but when it comes to business and keeping customers happy, timing is everything.
"The data goes exactly where it belongs: with the project. It makes it easier to be organized and get everything in the same place."
Simon believes he made the right choice building a custom app with Zoho Creator. And like he says, it may not be fancy out of the box, but you'll see its value when you use it.
"You realize it a little bit every day, every month that it's a good choice you made. And you also realize it when you're not complaining constantly and you're not thinking about changing it all the time."
Couldn't have put it better ourselves.
Thanks:Jean Francois Renaud, Simon Lamarche, Partners and cofounders, Adviso.