Key takeaways after using Zoho Creator solutions:
Dependable software solutions for critical, life-or-death situations

Seamless, automatic scalability powering rapid organizational growth

Improved client satisfaction

Ability to make data-driven decisions

Improved accuracy and accountability
"The solutions we've built on Creator have helped us scale automatically. We've also streamlined our business processes, thanks to the platform's capabilities. Client satisfaction has even improved."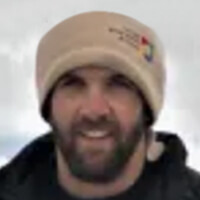 Naveh Lev
Application Architect and International Rescue Division head, RescueOne
RescueOne and Zoho Creator: Search and rescue powered by low-code
Read the case study to learn about how RescueOne runs its search and rescue operations, supported by low-code Zoho Creator applications.
Download the case study