Key takeaways
Ease of integration

Integrating legacy systems instead of replacing them with new solutions helped IOI Properties to take off instantly.

Customizability

In an industry with changing rules and regulations, the ease with which each application could be modified proved to be beneficial.

Mobility

With a presence across multiple countries and offices, running mobile applications without any effort was a game changer for remote work.
"We believe the most attractive part of Zoho Creator is its ease of use. With a switch to remote work almost inevitable, we were able to deploy our cloud applications within 3 months! "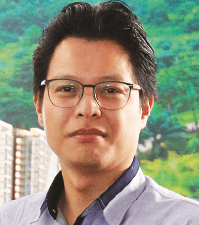 Jason Tie,
Chief Sales and Marketing Officer
A sneak peek into how Zoho Creator took off at IOI Properties
IOI Properties Group Berhad (IOIPGB) is a major real estate firm from Malaysia, with operations spanning across the Asia-Pacific region. With restrictions on local and international travel due to the pandemic, IOI Properties started looking for solutions that could help them sail through remote work and futureproof their business.
Strongly believing in repair over replacement, they looked for solutions that could be integrated with their existing legacy systems. Landing upon low-code and Zoho Creator, and with the help of a Zoho partner, they not only integrated their existing software, but also built custom applications tailor-made to their unique processes.
With Zoho Creator, there's no resistance to change. As governmental laws on construction and real estate are never stationary, Zoho Creator allows IOI Properties to enjoy the freedom to innovate, adapt, and customize their applications and goals for the future.