Major benefits
Accurate data

As a result of built-in AI functionalities and system controls, users can no longer enter data incorrectly, ensuring 100% data accuracy.

Automatic alerts

Users are reminded to input data promptly, due to timely notifications and alerts, and everything is kept track of through audit trails.

Accelerated efficiency

MTN saw a 25% increase in overall operational efficiency, saving them 15 hours per month, owing to built-in workflows, controls, and alerts.
"If you want to be agile, have a non-complex solution, and go live quickly, without having integration and implementation difficulties, then Zoho Creator is the perfect solution."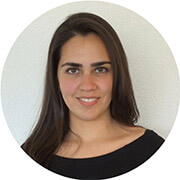 Laila Kakar,
Lead Data Scientist, MTN
Transforming data into decisions
MTN, Africa's leading telecom operator, was founded in 1994 and has its headquarters in Johannesburg, South Africa. The multinational telecommunication firm is the seventh largest in the world, and operates in 24 different countries with over 223 million subscribers.
Owing to its extensive user base, they have a large amount of data to be processed. They were on the lookout for a solution that was user-friendly, agile, and customizable. While many digital solutions were considered, most of them had complex development processes, slow implementation, and poor integration. This is when they stumbled upon Zoho Creator, a low-code platform which ticked all their boxes.
They built a procure-to-pay process automation tool called BOOM, which helped them gain real-time insights of their processes, enforce data accuracy, and ensure they have zero integration and implementation complexities. As of today, the app has around 400 active users across the globe, and allows them to have end-to-end visibility of all their sourcing projects.