Summary
BigBasket implemented a Budget to Procure to Pay ERP customized to their internal processes using Zoho Creator. This custom ERP centralizes their entire CapEx management process. It establishes a clear workflow with respect to projected budgets, SKU codes (stock keeping units), quotes, bill of materials (BOM) and GST (goods and services tax) details. This includes ensuring the product is purchased from the right supplier and all necessary paperwork is in order. It has improved the overall accountability by enabling BigBasket to track where their funds are being spent.
About BigBasket
BigBasket is the largest online grocery store in India with 20 million customers and 30 million monthly visitors. They process around 5 lakh orders per day.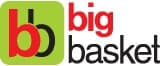 Created by
BigBasket, A TATA Enterprise
View FAQs
The challenge
"Before Zoho Creator, we were getting approvals through one software, and after the approvals, we used excel sheets to prepare the purchase order and then we converted it into PDFs and sent the POS by email to suppliers. Even though there were multiple software being used in this process, this needed a lot of manual intervention. We automated all this on Zoho Creator to reflect our process. Now Zoho Creator prepares our purchase orders rather than us preparing them manually."
-Vinayaka Gangavati,
Head of Procurement, BigBasket
The solution: Modules of the custom CapEx procurement ERP
Budget planning
The budget planning module helps the procurement team create a budget for each financial year for each store across locations and then submit it for approval with management. This allows for better planning and allocation of funds for large capital expenditure projects.
"Thanks to Zoho Creator, we now have the visibility into budget projected v/s actual budget utilized."
-Vinayaka Gangavati,
Head of Procurement, BigBasket
Automated inventory management with bill of materials
This module maintains the master database of items and a supplier list. Every stock is identified by a unique code unique SKU (stock keeping unit) code that is mapped with the vendors who supply those items.
"If we want to start any new business in any new city, the standard asset list in BOM (bill of materials) will help us prepare purchase orders in one click for the entire facility and it can be sent to vendors on the same day after approval."
-Vinayaka Gangavati,
Head of Procurement, BigBasket
Purchase requisition with centralized CapEx approval
This module enables the procurement team to create purchase requests for the entire facility in one click and share it with vendors immediately after approval. Whenever a purchase request is created, the workflows running behind restrict costs as per the approved budget. The submitted purchase requisitions are then reviewed by the CapEx department heads who can either approve or reject a purchase requisition after evaluating the need.
CapEx purchase order creation
The purchase order form has fields that capture detailed data points thus preventing wrong shipments, and can be generated quickly with autofill. In case a purchase requisition has multiple categories or it needs to be purchased from multiple vendors, this module splits the purchase request into multiple purchase orders based on category, vendor name, or the vendor location.
Once the purchase order is created, it gets converted into a GRN (goods received note). A GRN is a two-way document that acknowledges the delivery of goods by a supplier and their receipt by the customer.
"With all the automation, we see a 50% reduction in time taken to complete tasks. It has also improved our manpower's productivity and performance by almost 1.5 times."
-Vinayaka Gangavati,
Head of Procurement, BigBasket
GST master
When a purchase order is prepared, the CGST (Central Goods and Services Tax), IGST (Integrated Goods and Services Tax) and SGST (State Goods and Services Tax) rates get calculated automatically, saving time by avoiding manual calculations.
Vendor portal
The vendor portal is a self-service portal where the vendors can register to see their payment details, requirements, quotations, and the status of their invoice. Vendors can upload e-invoices directly into the portal and also cancel tax invoices. This has created a fully transparent system for the vendors.
"We have around 600 vendors. We can manage all of our vendor transactions and bills in one place. They can participate in negotiations, track active purchase orders, and they can also accept advance payments."
-Vinayaka Gangavati,
Head of Procurement, BigBasket
Invoice processing
Once the delivery of goods is confirmed, the application itself tracks its status with no hassle.
"There's a drastic reduction in the processing time of invoices and quotes. If a GRN or payment is not processed, Zoho Creator keeps sending alerts to internal and external stakeholders to follow up and make them act on time."
-Vinayaka Gangavati,
Head of Procurement, BigBasket
Real-time dashboards
The analytics and dashboards built using Zoho Creator's drag-and-drop dashboard builders help the stakeholders keep track of purchases, orders, and costs, analyze vendor performance metrics, and compare budget scenarios to actual revenue, costs, or profits.
"Our leadership has all the information they need for higher value investments right at their fingertips and is able to understand a lot of internal parameters whether we are delivering a top performance in procurement or not."
-Vinayaka Gangavati,
Head of Procurement, BigBasket
Roles and permissions
The visibility of sensitive information is managed using roles and permissions even when multiple departments are using the same application.
Savings calculator with workflows for spend control
"The most important feature that Zoho Creator has given us is the savings module. It tracks past purchase rate history and forecasts future prices. Apart from this, we negotiate often. We kept track of those negotiations and we're able to see the gain we earn from the current purchase. We were able to save around 3 crores INR through this module."
-Vinayaka Gangavati,
Head of Procurement, BigBasket
Looking forward
"We want to replicate Zoho Creator for our operational expenditure (Opex) model because currently we are using it for only CapEx. We want to utilize the AI capabilities such as OCR so that whenever a vendor submits a tax invoice, fields like invoice number, and amount get extracted. Then they should receive quantities of the SKUs based on that the automatically."
-Vinayaka Gangavati,
Head of Procurement, BigBasket
Get a free, personalised demo.
Thank you for sharing your requirements with us. Our team will reach out to you soon.
Frequently Asked Questions
What is Zoho Creator?
Zoho Creator is a low-code application development platform that allows users to create custom applications on their own, with minimal coding experience. The intuitive drag-and-drop interface empowers developers and business users to build web and mobile applications that satisfy all their unique requirements with ease.
Are applications built on Zoho Creator scalable?
Applications built on Zoho Creator are built to auto-scale—the back-end infrastructure seamlessly scales as business demand grows. Currently 14,000+ customers across 180+ countries are using over 6 million applications built using Zoho Creator, a testimony to the power of the platform.
Does Zoho Creator have a free plan?
Yes, Zoho Creator has a free plan. This plan comes with a limited feature set and only has one user, one application access, 250 MB storage, and 1,000 records. However, you have the option to upgrade to the paid plan whenever you wish.
What can I build on Zoho Creator?
Be it a task manager, a CRM, an ERP, or an application for almost any situation—you can build it on Zoho Creator. Just drag and drop elements on our visual builder and see your apps come alive instantly.
Can I build mobile apps on Zoho Creator?
Yes, the apps you build on the web run natively on PCs, tablets, and both iOS and Android mobile devices. You can also rebrand them and share it with your employees and customers instantly.
Expand All
Collapse All