Perks of building a custom HRMS on Zoho Creator
Higher employee productivity

Eliminated paper & spreadsheet usage

Eased accounting and invoicing

Real-time data for clients

Easy to track KPIs
"It's amazing how easy it is to move and display data between applications with Creator. The ability to create very customized lists is exceptional. Our Zoho administrator can customize in-house, on a client-by-client basis, without an external developer. We track a lot of information about our clients, and the little things don't get missed anymore."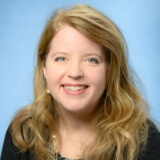 Susan Godbey
Operations Leader, Chapman & Co. Leadership Institute
Business benefits of using low-code for talent acquisition
Leadership Alliance initially had five support staff, now down to three, with the others moving to different roles. With the business expanding over the last five years, the company has expanded its consultant base and seen a boost in overall productivity. The invoicing experience has also improved considerably, making it both foolproof and time-saving.
The company even created a comprehensive dashboard using the data from their test provider, for a more holistic view of candidate performance. They can now access up-to-date information and make informed decisions based on the latest data. It's also easy to share real-time data with clients and partners to help them make business decisions quickly.