Key takeaways
Apps delivered in days

The complete solution was built in just 15 days thanks to the Zoho Creator platform.

No space for errors

Multilevel verifications built into the app made sure that there was no scope for error or conflict from members.

Comprehensive results

The registration process was completed in just 6 hours, with 100% polling recorded.

Privacy at the core

All member details and voting data was visible only to the election officer, thanks to the strict role-based access framework of the Creator platform.
"The ultimate outcome of the election assured everyone that the secrecy and integrity of the election process was fully maintained."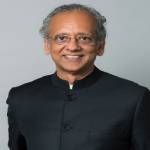 Retd Justice K Kannan,
Election Officer
A fully secure election app in a matter of days
When the board at the All India Chess Federation (AICF) had to be chosen, there was no unanimous choice like in previous terms. That meant that the board had to go with a neutral entity to get their elections conducted.
By the order of the Madras High Court, Retd. Justice K Kannan was assigned the responsibility of organizing the election. However, with the pandemic running rampant and board members spread across India, he had to rely on technology to help him with this. The solution he was looking for needed flexibility, transparency, and security.
He stumbled on Zoho Creator and, with the help of the platform, was able to implement a system which embodied all the qualities he was searching for. With the help of this low-code solution, he was able to run the election and publish the results in record time.