Major benefits
Cost savings of $250,000 over 2 years

90% reduction in errors

90% increase in productivity

10 % increase in profits
"If I were to estimate our benefit, it would be close to a quarter of a million dollars over the last two years. The savings are hard to quantify but tremendous. Just the amount of staff we haven't needed to hire, reduction in manufacturing errors, supply efficiency, and cross company communication alone could account for this. We have over 100 employees, and two recently built state-of-the-art manufacturing facilities of which Zoho is and was integral in our success."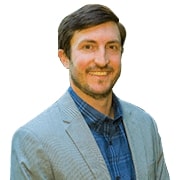 Charles B. Gale,
Strategic Business Analyst
From project creation to final product shipping, all managed on Zoho Creator
SmartLam North America is the first commercial manufacturers of cross-laminated timber (CLT) in the United States. They started out in 2012 and today are known as a one-stop-shop for architects and developers. They provide end-to-end project management services, from designing to engineering to producing custom solutions and supplying them to the project site on schedule.
Like most organizations, SmartLam used Excel spreadsheets and paper to manage data related to their production and inventory process. But they found spreadsheets very clunky, leading to errors and inconsistencies. They also constantly faced errors maintaining their work orders and bills of material (BOM) on paper. They evaluated a few material resource planning (MRP) systems, as well as a couple of off-the-shelf construction management solutions, but realized they were rigid and wouldn't suit their complex production process.
That's when they decided to explore Zoho Creator, as they were already familiar with some of Zoho's products, and it offered them the flexibility to create custom multiplatform apps, make rapid changes, and integrate with any system they needed. As of today, they've built two major applications—a production management application and an inventory management application—that help them manage both their manufacturing faculties in Columbia Falls and Dothan. They now have end-to-end visibility and control of every production process, which has made work easier for all concerned.