Why Auction Caddy chose Zoho Creator
Ease of development and customization
Business process automation
Lower total cost of ownership (TCO)
Major benefits
Growth

Auction Caddy grew from $1.7M gross commission income (GCI) to $50M in 5 years. They were able to bring in more agents to join their team—from 3 agents to 97 agents—and open up offices in three new locations.

Cost savings

They were able to save between $2,000 and $3,000 a year for apps that he didn't have to purchase, as they built them in-house using Zoho Creator.

Productivity

After implementing Zoho Creator, the Auction Caddy team was able to be better organized and productive.
"Zoho had a lot of functionalities that allowed me to be creative, as opposed to giving me set forms or set applications. I loved being able to build my own stuff, so that was kind of the transition into the environment and why we felt Zoho was right! Even today it helps us with a lot of different categories, even within our business."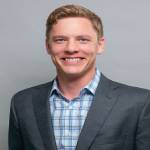 Hunter Carter,
Managing Broker and CEO of Auction Caddy, Inc.
Building solutions on Zoho Creator
Auction Caddy is a real estate brokerage firm based out of San Antonio, Texas. It's popularly known as a real estate firm that enables its agents to be their best by equipping them with the right tools to work more efficiently. They assist real estate occupiers, owners, and investors to make informed decisions regardless of whether they are buying or selling their homers or making a real-estate investment.
Just like any real estate business, they had to deal with a large amount of paperwork and files holding all the necessary documents on a day-to-day basis. To manage all of it, they used Google Sheets, Excel, and Dropbox. Using these tools, Carter and his team were able to store important data and access it whenever required—but they were scattered in different systems.
That's why Hunter Carter, the managing broker and CEO of Auction Caddy, was looking for a platform that would offer him the flexibility to build his own business applications. Moreover, he wanted a streamlined one-stop-shop solution that would help him manage data storage as well as automate processes.
After a quick search on Google, and doing a bit of research on custom software development platforms, Carter discovered Zoho Creator. Once he started developing apps on Zoho Creator there was no looking back after that. Today he has around 40 applications on the platform, which help him manage different aspects of his business.