Key features:
Route optimizer

Notifications

Driver management

Van inventory management

Warehouse management

Shipment tracker

Payment & expense tracker

Customer & order management
"The Creator platform allows us to implement new features really quickly, and at a relatively low cost. The team has a never-ending list of ideas, and the ease of implementation means that we can try them out. If they work, we keep them, if they don't, we throw them away and move on to the next thing."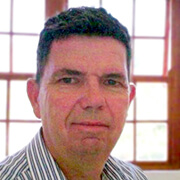 Here are some of the benefits that Proovia experienced by switching to Zoho Creator:
Higher customer satisfaction: The application helped improve delivery times, and kept all parties involved informed on the progress of the shipment, which led to happier customers.
Greater clarity in operations: The app replaced the spreadsheet software Proovia was using at the time, with the help of the Pages feature in Creator. Now, they're able to create custom dashboards for different needs—which resulted in easier access to critical information.
Custom driver management: The application helps drivers log their expenses during deliveries, auto-assigns delivery vans and routes, allows them to apply for leave, and more. This has made it much easier for managers to supervise their drivers.
Cost savings: The app optimizes the routes drivers take every day, thus saving time and fuel. Moreover, since Creator allows companies to create custom solutions, the app serves multiple needs, like HR, CRM, payment management, warehouse management, and so on. Proovia can now do this all on one app, rather than using multiple standalone apps, which has resulted in significant savings for the company.