Propel mobile development by 10x.
Multi-platform app builder
One and done. Forget rebuilding for mobile or other platforms. The apps you build on Creator 5 are automatically available on iOS and Android devices. The builder also comes with loads of customization options like gesture control, layout composition, geo-tagging, and geo-location.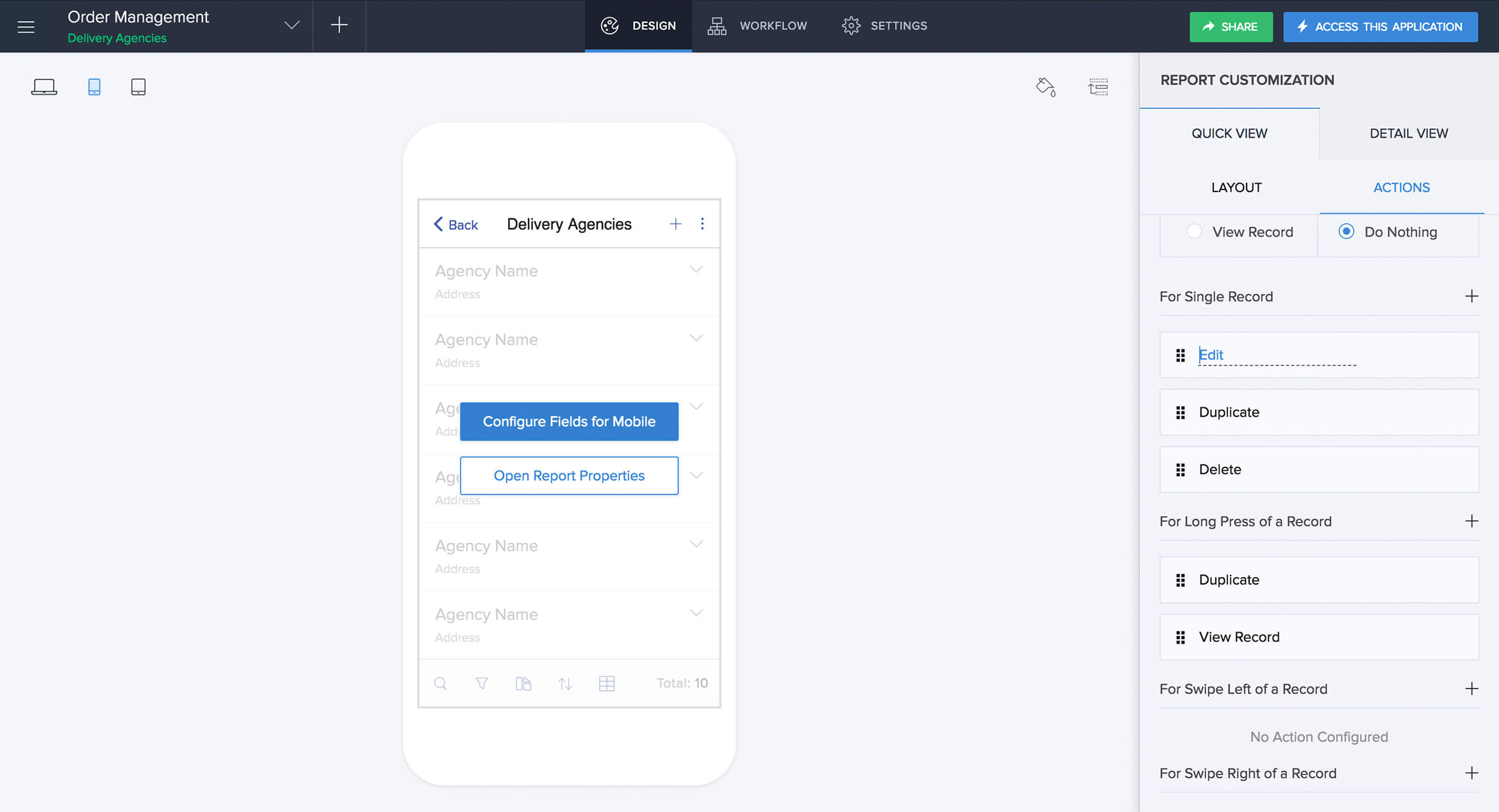 Map out your business process automation.
Workflow builder
Automation can be tricky, especially if your processes span across multiple applications and other cloud platforms. The new builder enables you to configure even the most complex workflows with simple logic and a few lines of code. Set up approvals, process payments, and manage schedules from a single place.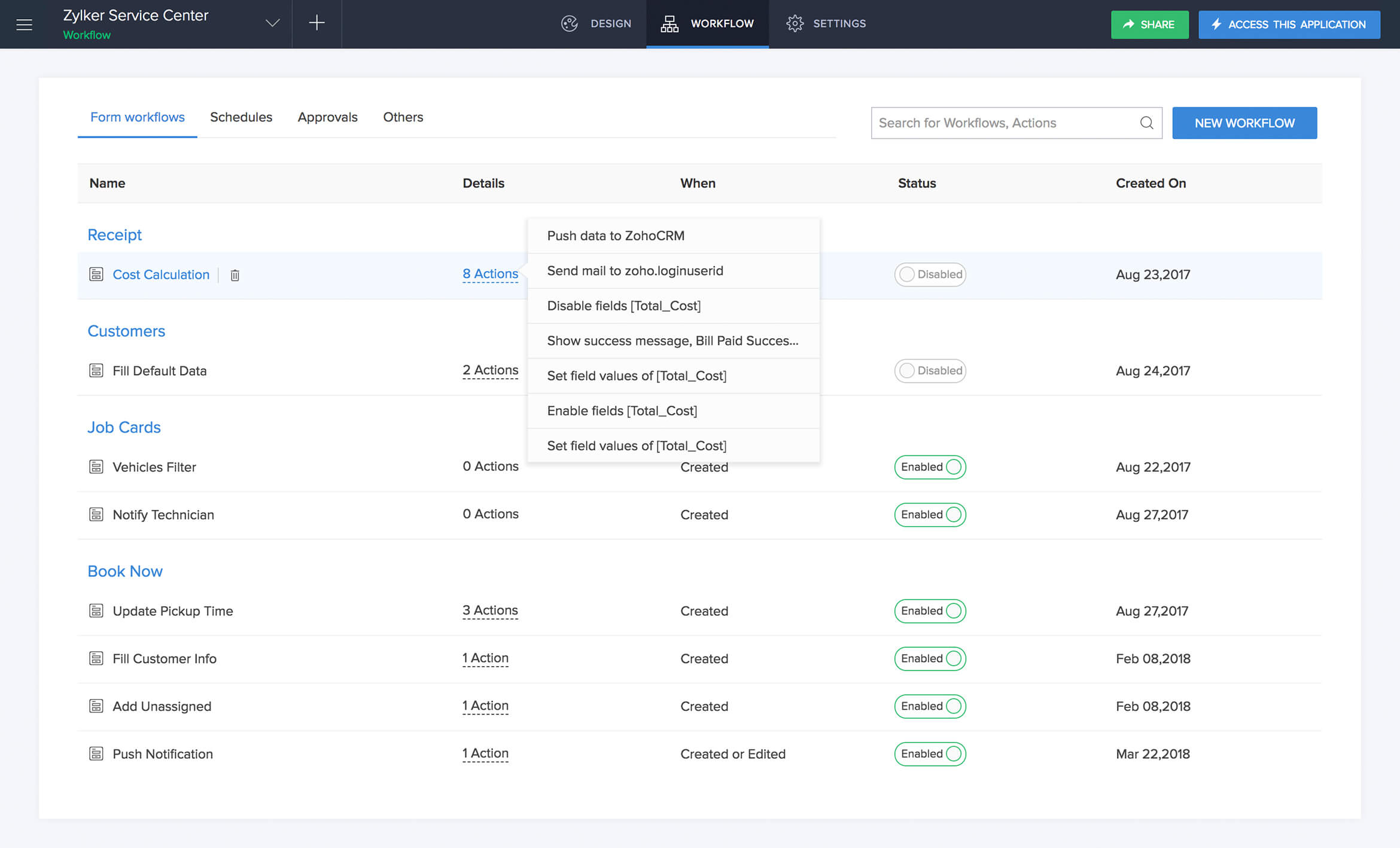 Get data-informed.
Page builder
Translate unstructured data into meaningful output with custom-built pages, and identify trends, anomalies, and patterns that otherwise might go unseen. Construct detailed dashboards with forms, reports, and layout snippets with our page builder.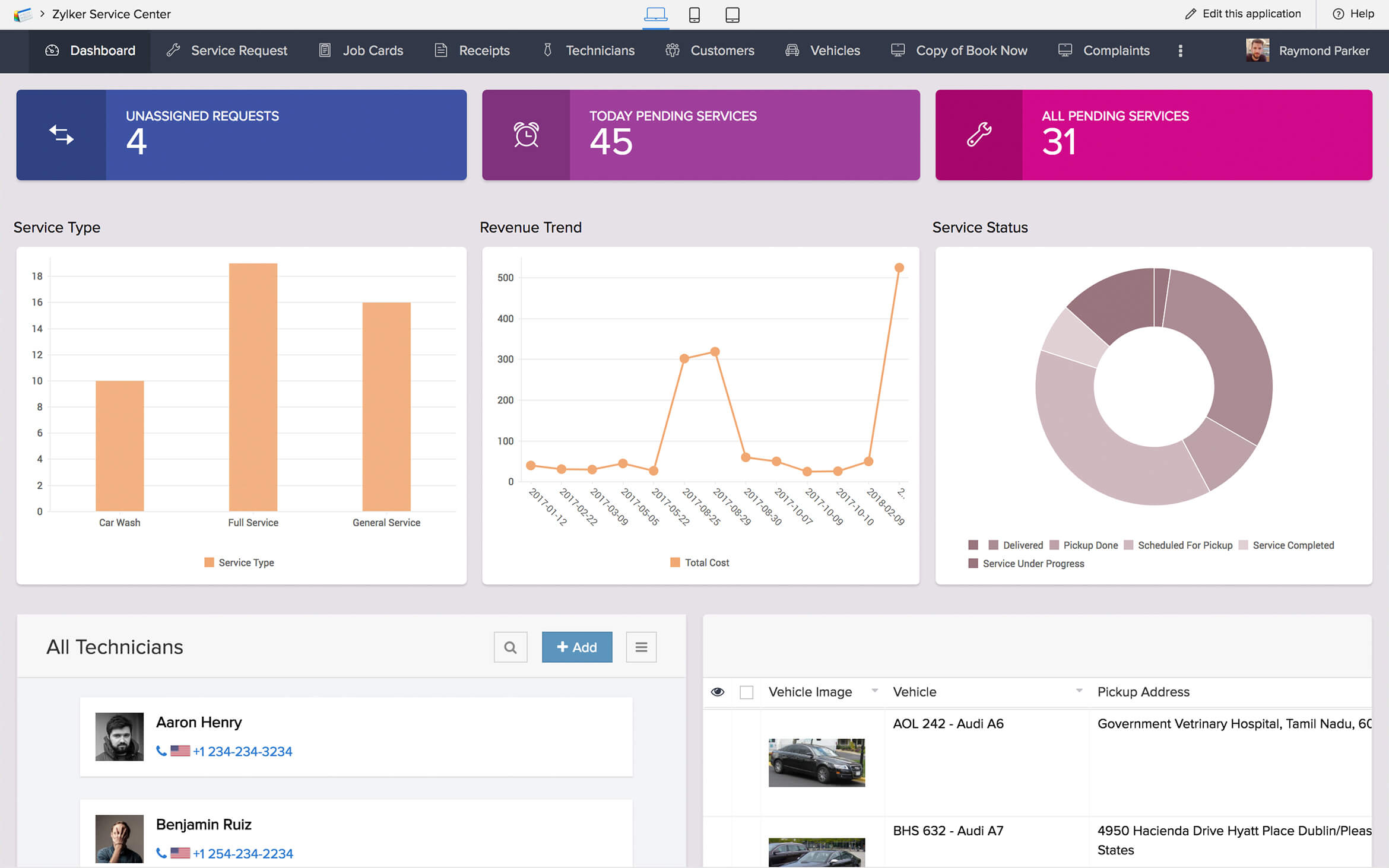 Build forms without a hassle.
Form builder
With a brand new interface, Creator 5's code-free form builder will redefine the way you create forms. Just drag and drop field types to create custom forms or choose from over 100 crafted templates that suit your needs. Publish them online or embed them on your website.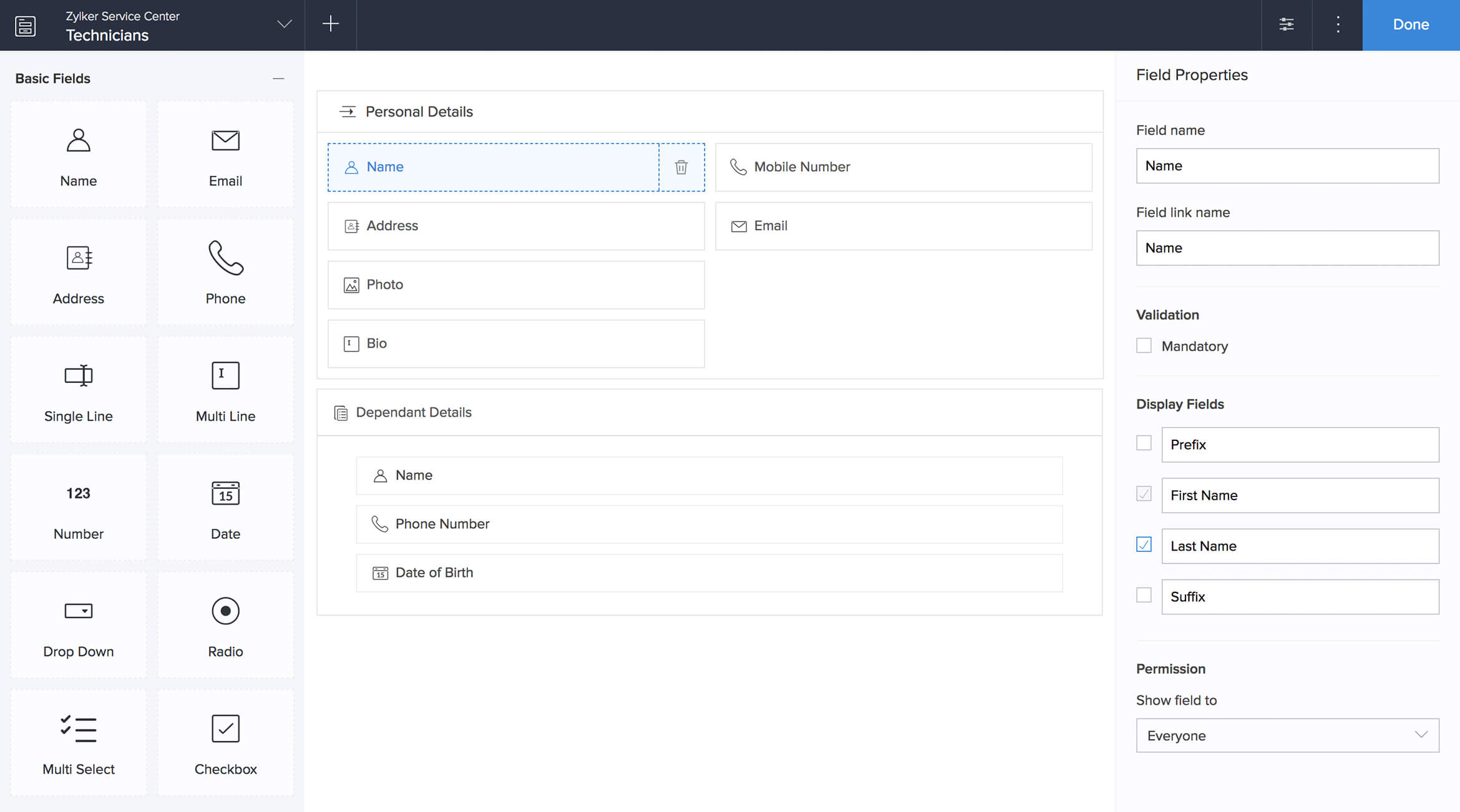 Make data visualization smarter.
Analytics
Drive better decision making with data analytics and advanced reporting features. Select from a range of report options, like pivot, list, kanban, calendar, timeline, and maps. Creating a custom report for specific requirements is just as easy. Simply sort, filter, and group data from different forms.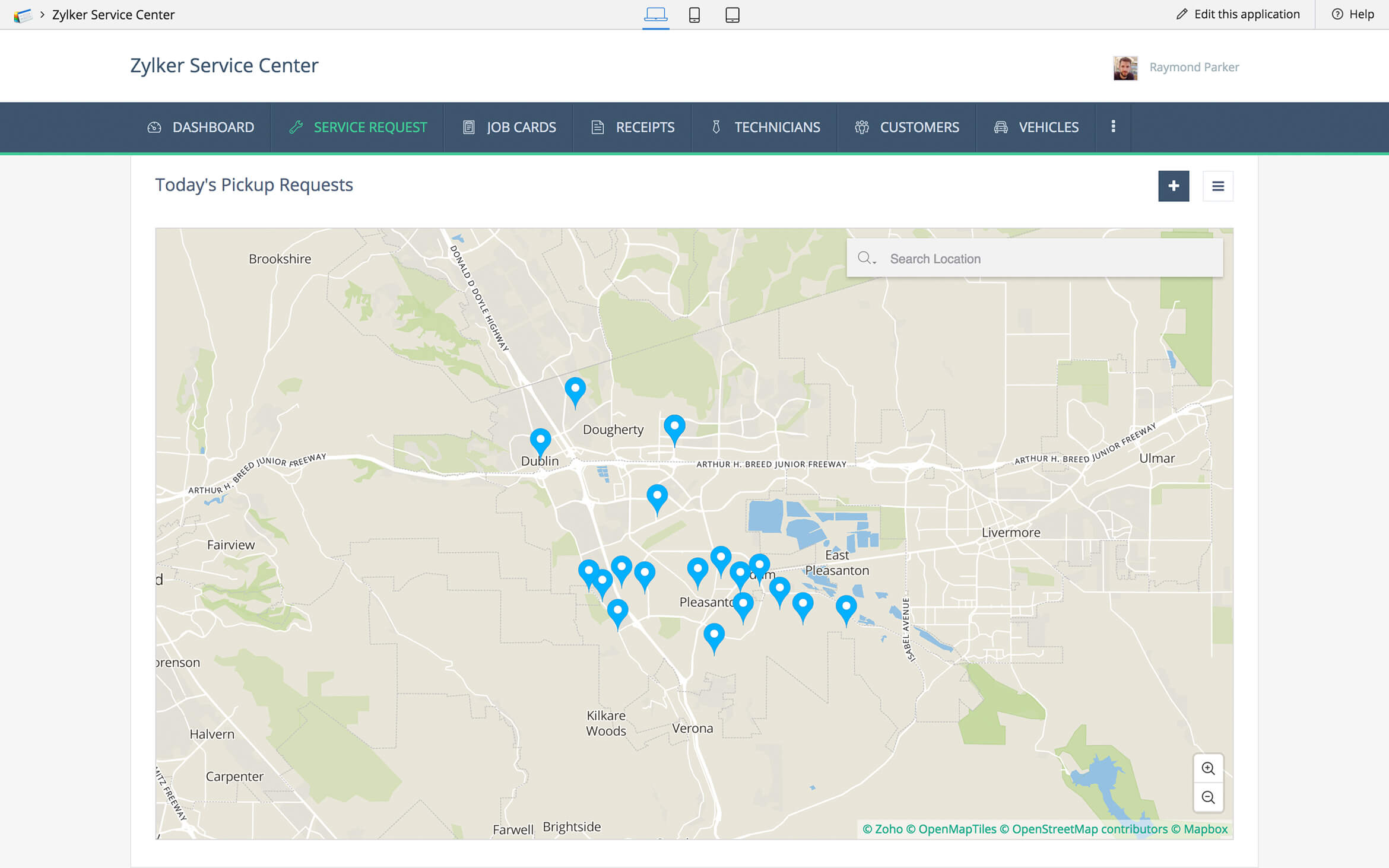 Harness the power of seamless collaboration.
Information sharing
Collaboration is a crucial element in taking your business to the next level. Creator 5 offers you unlimited and secure data access across various communication channels. Define detailed access permissions to collaborators and create user profiles to share your application.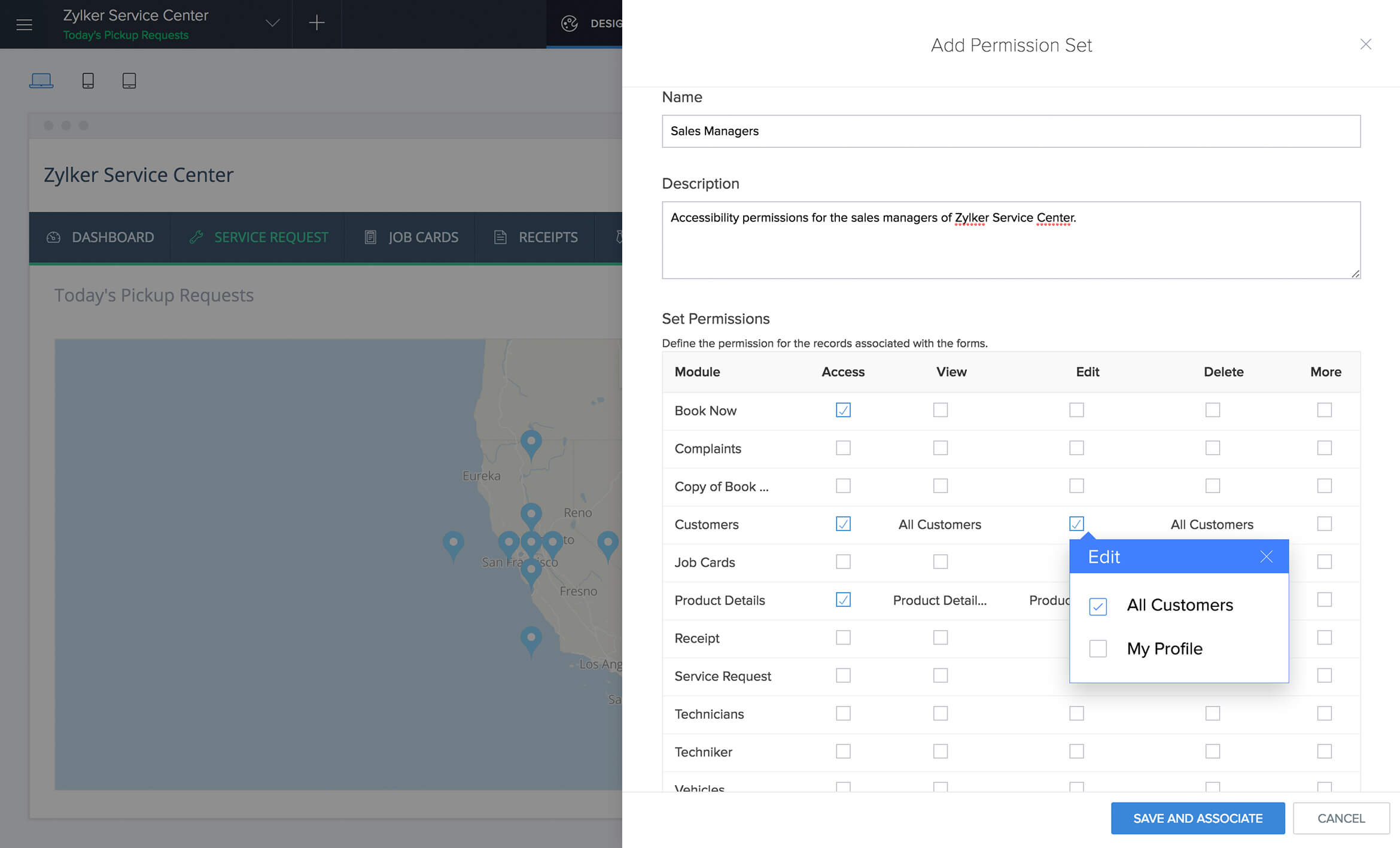 Break the silos within.
Integrations
All the apps you build on Creator 5 are natively integrated and share a common database for data storage. This ensures a fluid flow of information between different apps. It also has built-in support for other Zoho products, a robust API, and can be configured to work with numerous third-party applications via Zapier. Learn More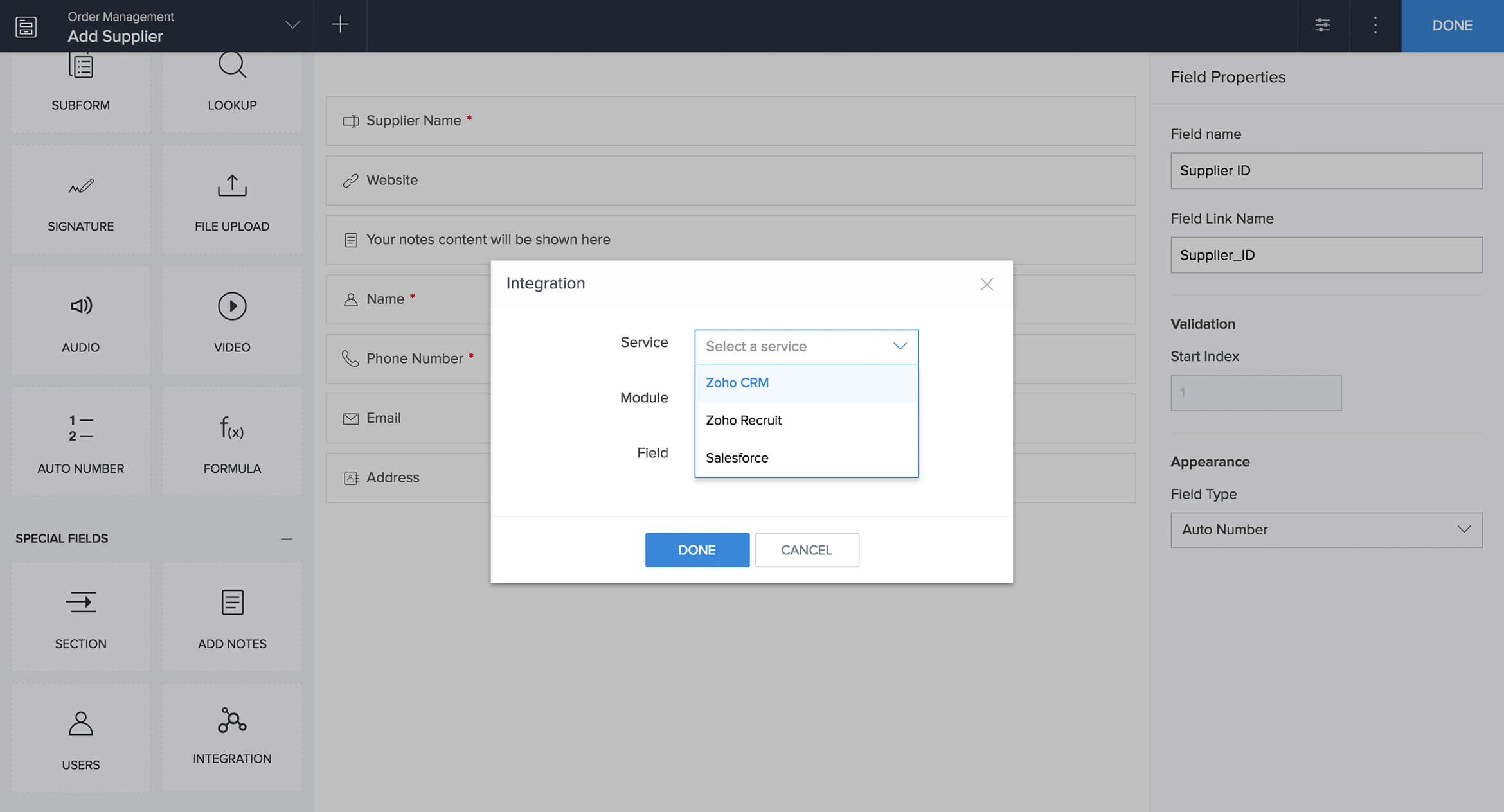 Tap into an array of pre-built applications.
App Deck
You're going to be spoiled for choice with this one. Creator 5's App Deck hosts a collection of customizable pre-built applications covering a multitude of business use cases. Classified under industry-specific and core business functions, you'll find an app for your every need. Install and get your app up and running in a matter of minutes. Learn More
Get ready for an enterprise-wide transformation with Creator 5
GET STARTED NOW