Packages
What's this? :
Zoho Inventory brings to you, the feature 'Packages' with which you can create and assign package slip numbers to the items in your sales orders and keep track of your packages when they are shipped. Isn't that great? Now let us see how this works.
Guide Layout:
---
Prerequisites
The sales order must be confirmed.
You need to have the package slip numbers of your physical packages.
---
Package Workflow Diagram

---
Creating packages
To create a package:
Click on the Sales Orders tab.
Choose the sales order which has items to be packed.
The sales order opens up.
Click on the New package option in the SO or click on the Create button on the top of the order.
A drop down menu will appear. Select the Package option.
A new window to create a package will appear.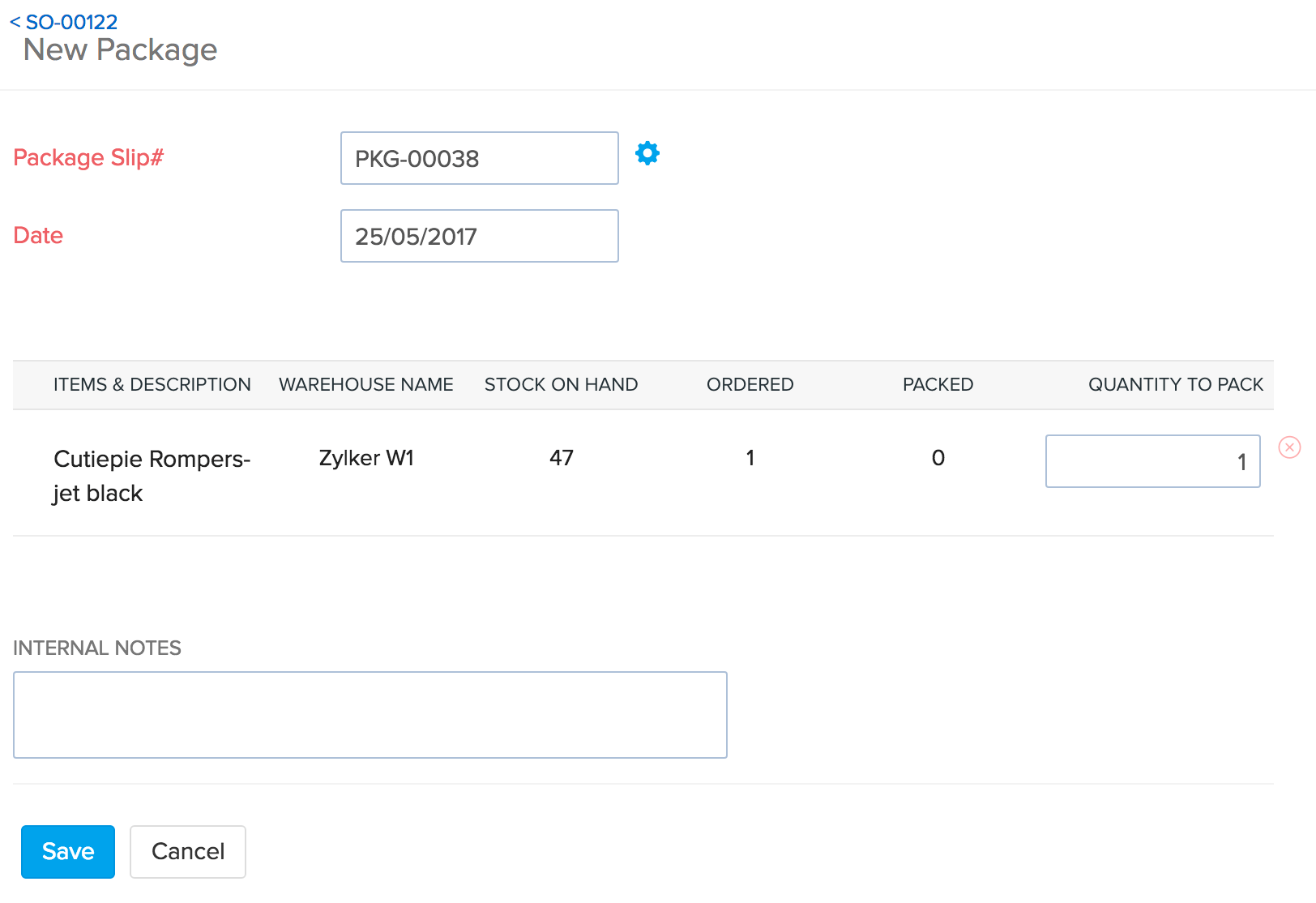 Enter the package slip number of your package.
Enter the date of packaging the product(s).
Configure the items and quantity of each item in that package.
Record any internal notes for your reference.
Click on the Save option to successfully create a package.
Important note: You can create multiple packages for a single sales order.
The End Result…
A package is created and is ready to be shipped.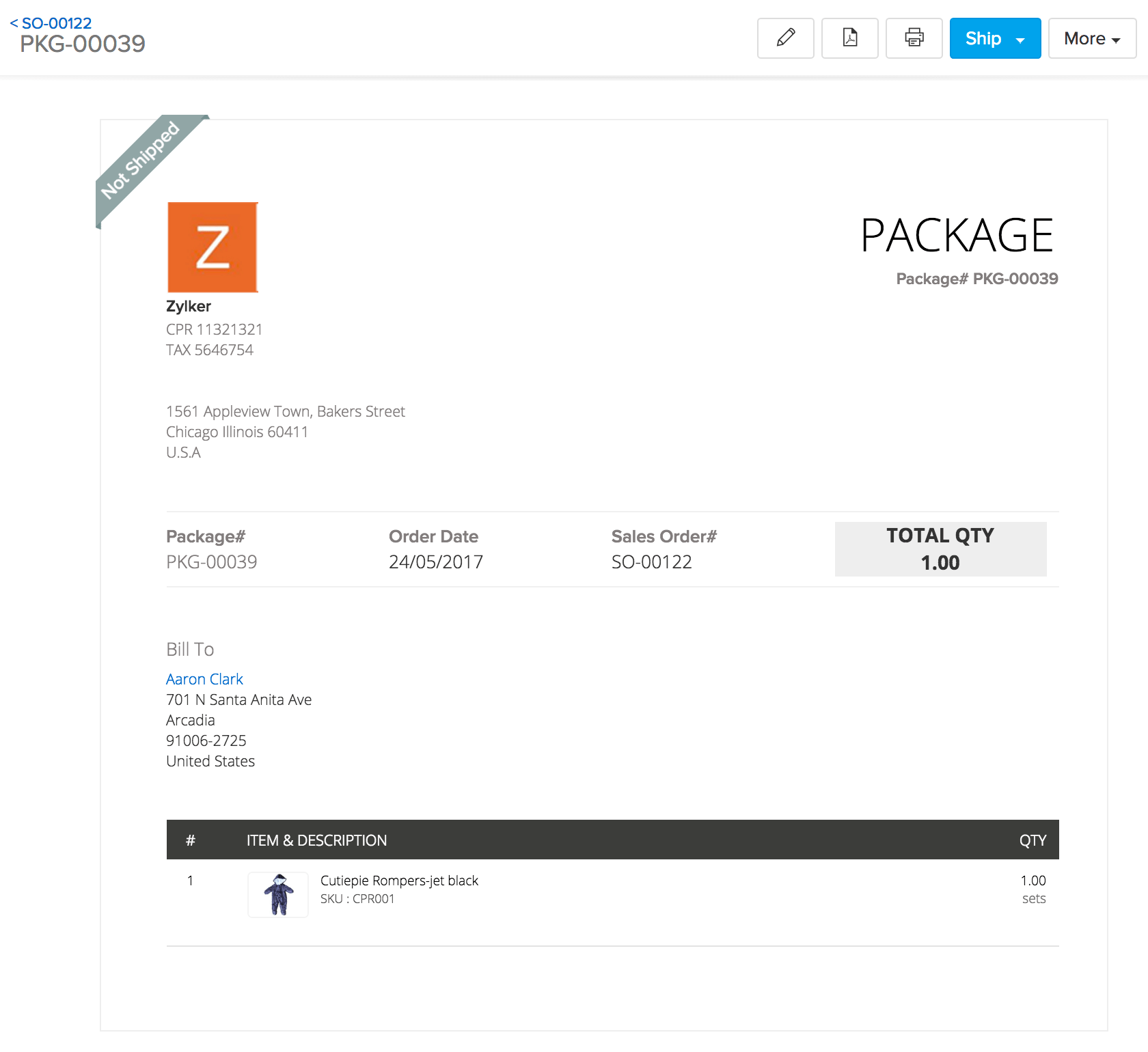 Ease of Access
By clicking on the option called Packages in the left menu bar, you can view the status and details of your packages without having to go to sales orders.
Status of packages
A package goes through 3 phases - packaging of items(creation), shipment and delivery. Hence we have 3 statuses for a package. They are:
Not Shipped - This is a package that has been created and is awaiting shipment.
Shipped - The package advances to the shipped status as soon as a shipment order is created for it.
Delivered - When the package reaches the customer, it becomes delivered. You can also mark a package as delivered for a manual shipment.
Managing your packages
Navigate to the Packages module from the left hand side bar.
Open the preferred package by selecting it.
On the top band of the package slip, you will find some tools that will help you manage this package.
Using these tools you can,
edit a package.
printing a package.
save a PDF copy of your package slip.
ship the package manually or via a carrier.
delete the package.
They have been covered in detail in the shipments page.
Exporting your packages
Navigate to the Packages module from the left hand side bar.
Click on the hamburger menu (three horizontal lines).
Select Export Packages. Your packages will now be exported to your preferred format.