Importing and Exporting Contacts
Instead of spending time recording contacts one by one, you can import your existing contacts that you have in Zoho Books, saving you time and effort.
In this section, you'll know how you can:
---
Import contacts
You can import a contact/contact persons individually or import contacts listed in your organization in Zoho Books.
General Import
Import from Zoho Books - Learn more about this in Integrations.
Import contacts and Import Contact Persons
To import contacts or contact persons, follow these steps:
Go to the Contacts tab.
Click on the Menu icon and select Import Contacts.
You'll be taken to the Contact-Select File screen.
Upload a relevant csv/tsv file from your hard-drive.
Make sure to select the appropriate character encoding according to the file you upload.
Choose the appropriate file delimiter for your file.(comma or semicolon)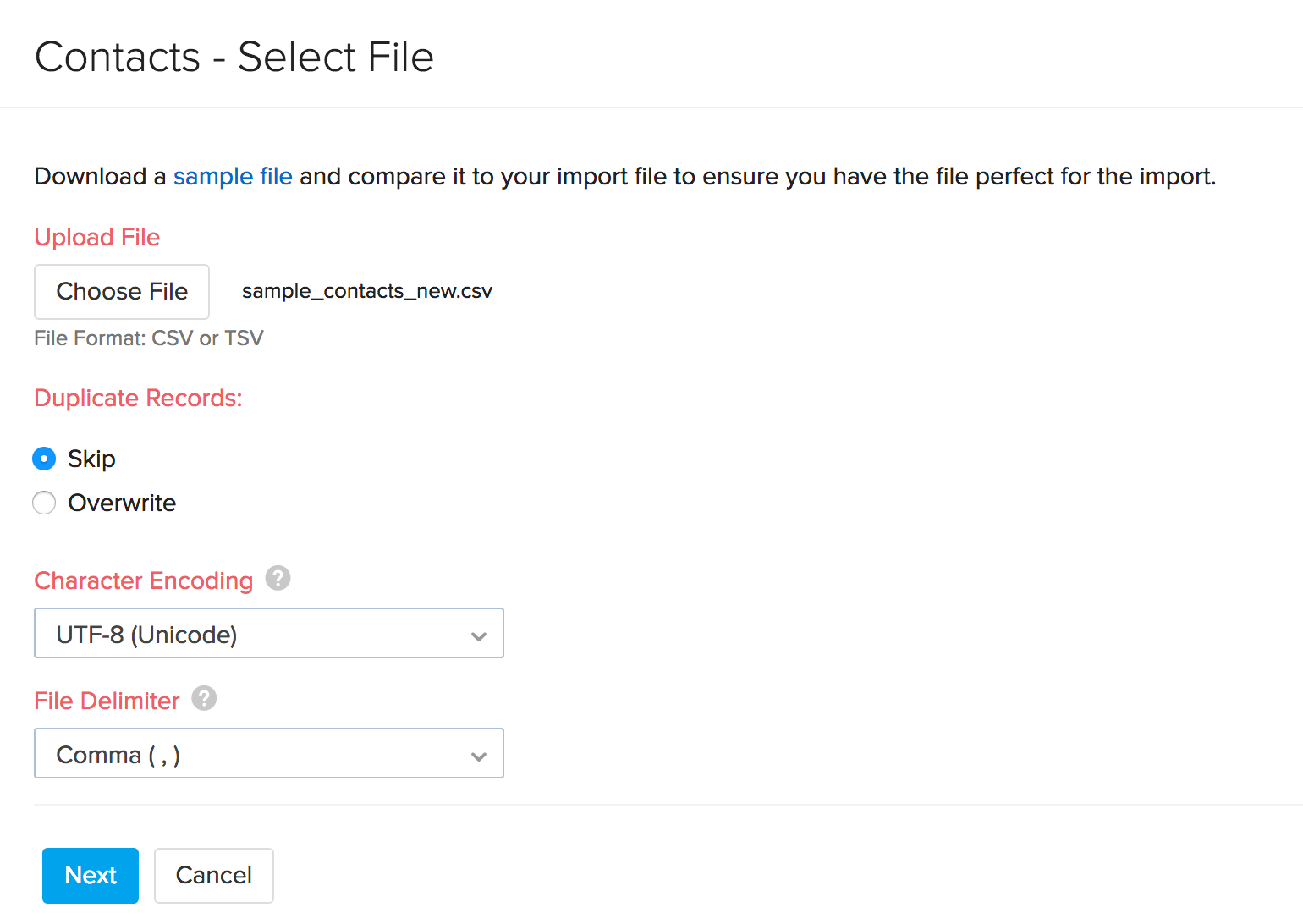 Click on the Next button to proceed.
The map fields page opens up.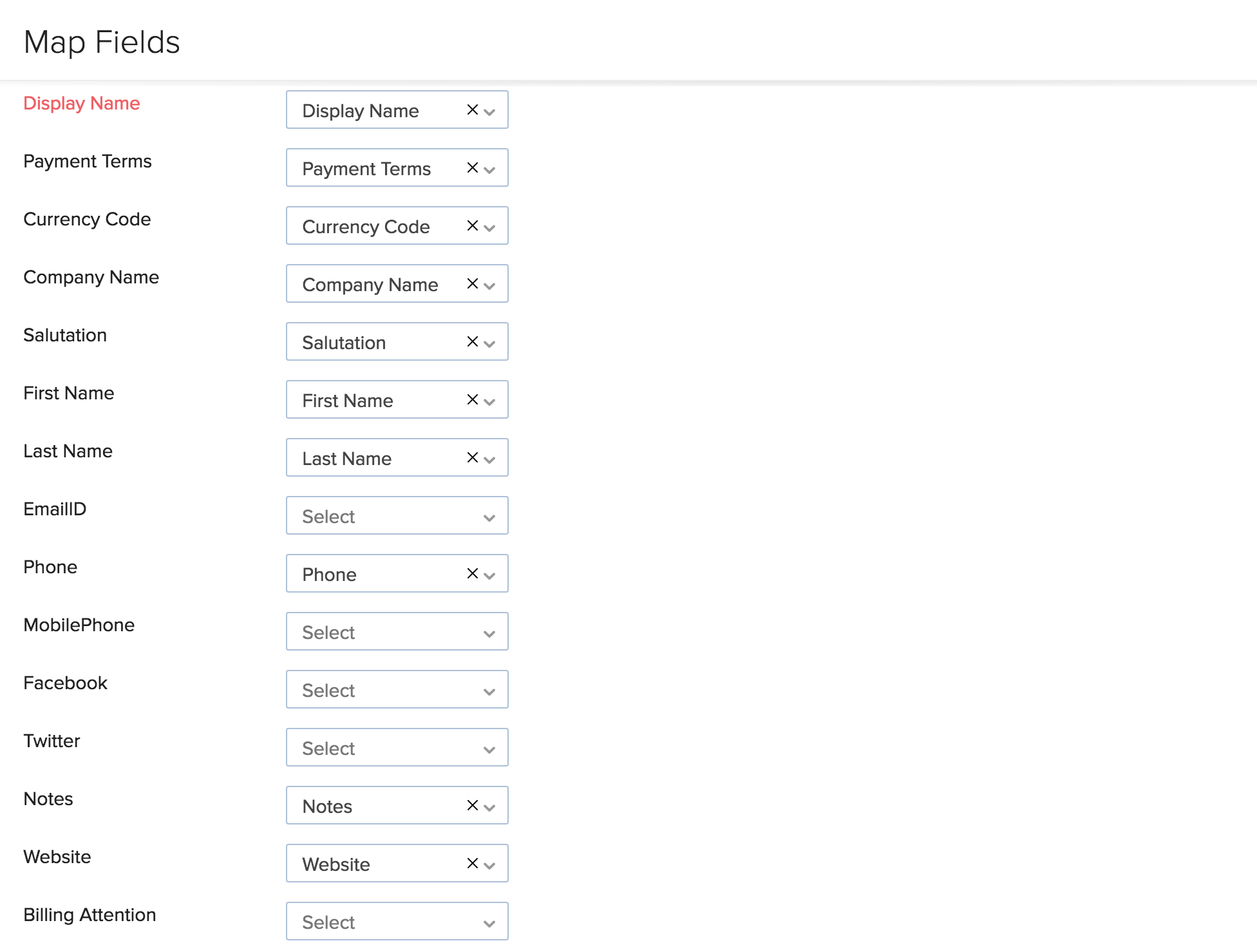 Zoho Inventory automatically matches associated fields.
Incase of any unmatched fields, you can manually match them.
If you wish to save this format of mapping fields, click on Save these selections for use during future imports.
Click on the Next button to proceed.
You will taken to the preview page.

Here the information like no. of contacts ready for import, No. of records skipped and unmapped fields will be displayed.
If you wish to make any changes, click on the Previous button.
Once you are ready to proceed, click on the Import button to successfully import your contacts.
Note:The procedure to import contact persons is very similar. To do so follow the same steps after selecting Import Contact persons option in the Menu icon drop down.
---
Export contacts
You might also want to export your Zoho Inventory Contacts and store it in your computer. Exporting contacts is just like exporting any other type of data out of zoho Inventory.
To export your list of Zoho Inventory contacts, please follow the steps below
Exporting Contacts and contact persons from Zoho Inventory
Navigate to the Contacts module.
Click on the Export option from the drop down.
A pop-up will appear with all fields related to exporting contacts.
By default the Contacts with be chosen for the Entity field.
After selecting the entity, pick a format in which it needs to be exported to your hard drive. CSV or XLS.
Click on Export
Note: The procedure to export contact persons is very similar. To do so follow the same steps after selecting Export Contact Persons option in the Menu icon drop down.