What is a Codeless bot?
It is a code-free, rule-based chatbot builder in SalesIQ that can create a conversational bot without any coding skills & control conversation flows like a flowchart. 
It helps you generate more qualified leads, capture data, and personalize visitor flow in real-time with no complexity.
You can use blocks like button, name, email, calendar, location, etc., to collect pieces of information needed from the visitor, make smart conversations, send personalized messages, and perform actions based on their needs.
How to set up the codeless bot?
To set up your codeless bot,
Navigate to Settings > Bot > Zobot.
Inside the Zobot dashboard, click Add.
Give your bot a name and choose the platform - Codeless bot. Click Next.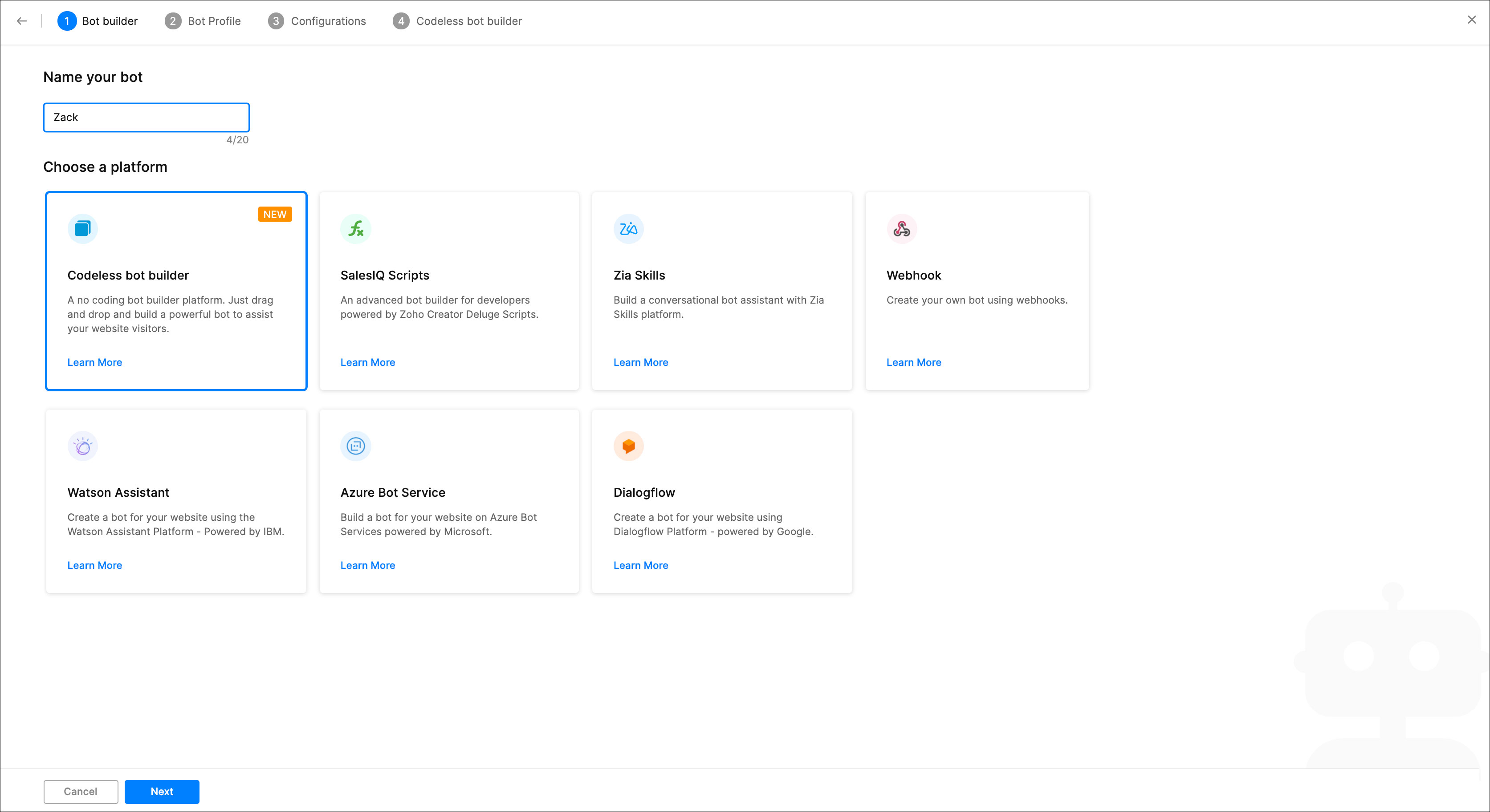 Then, add a description. Following that, choose a brand. Then, click Next.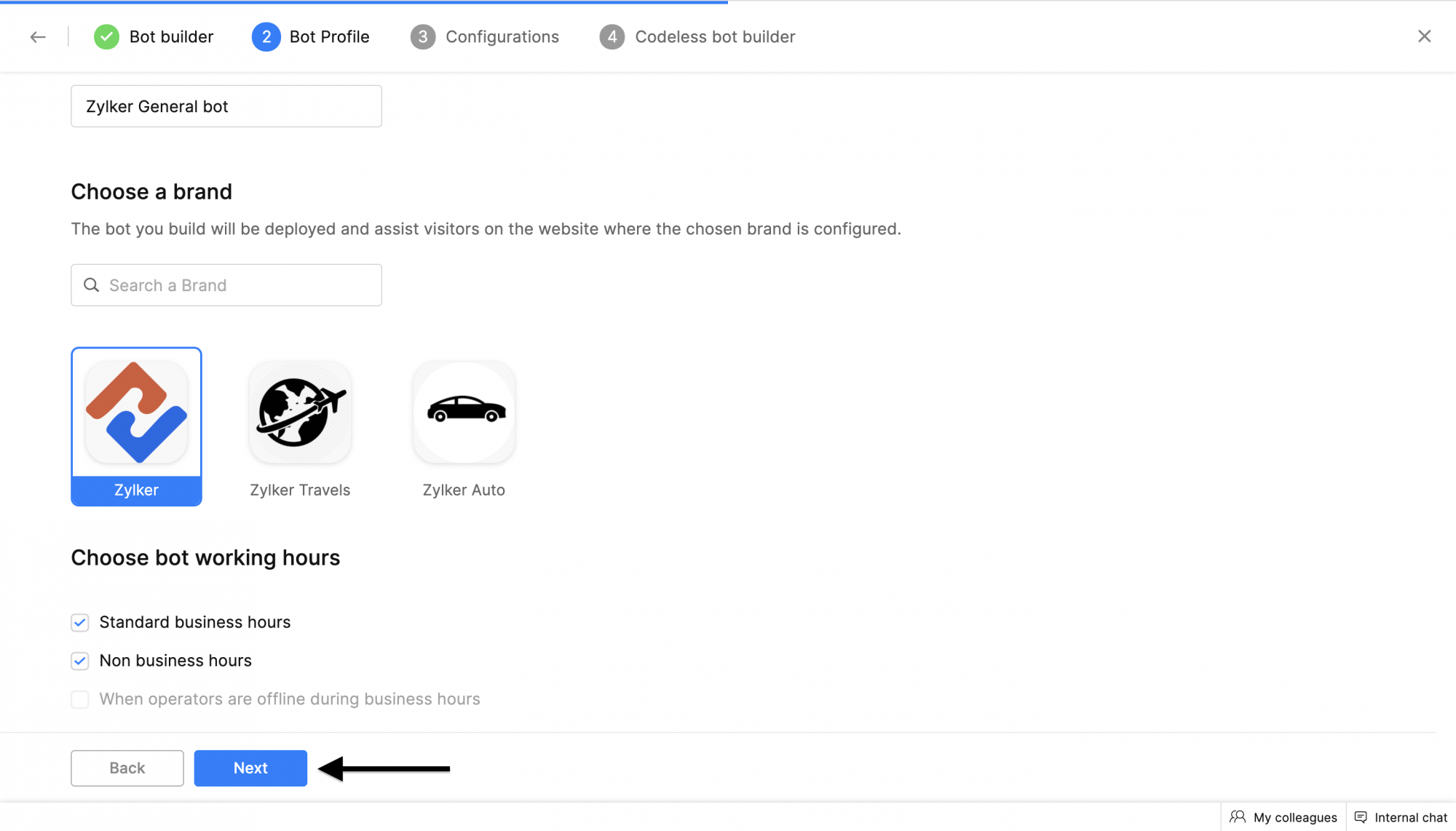 Choose the bot audience. You can either choose the default rule or set up a custom rule.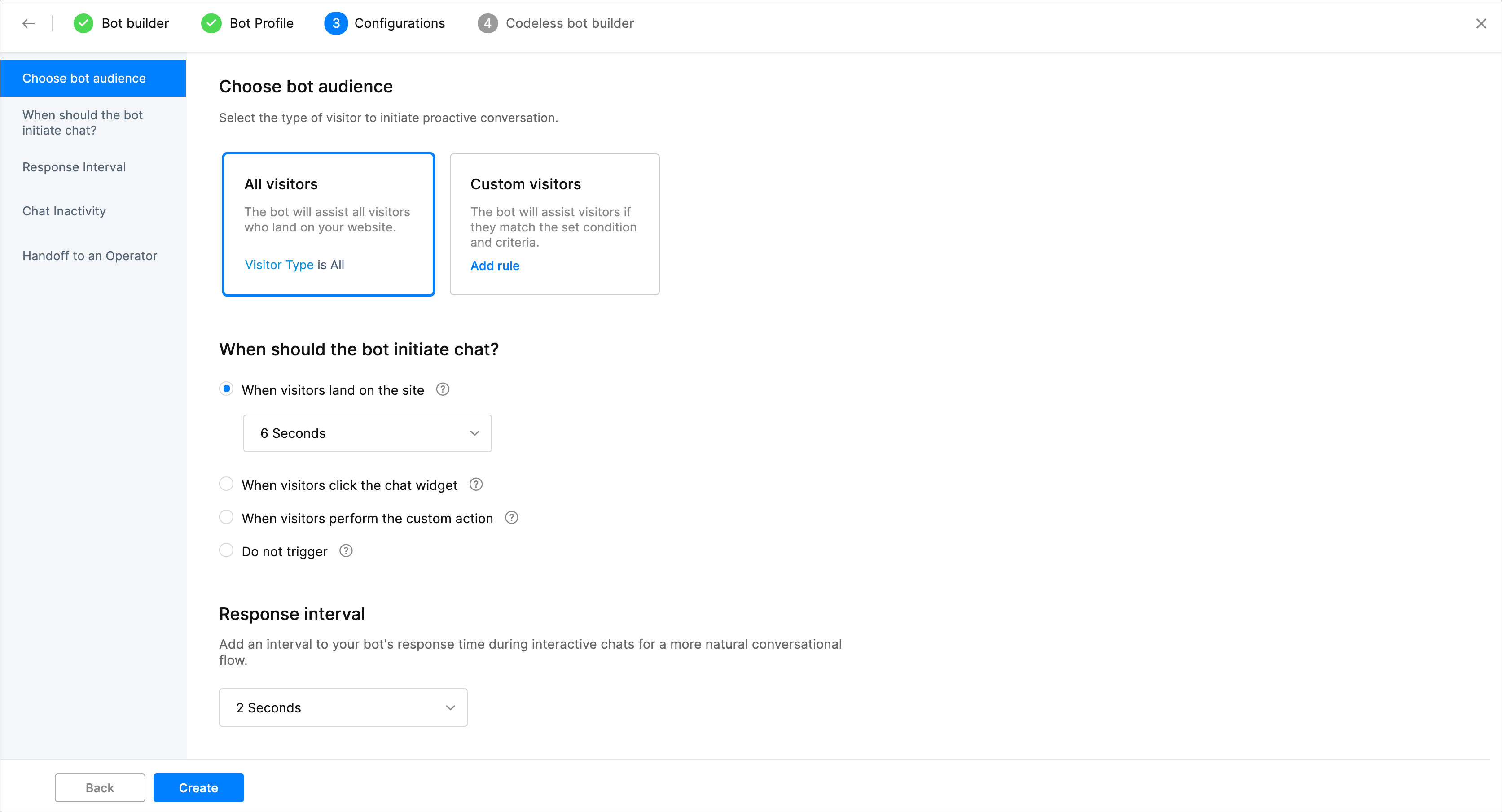 Then, choose when the bot must initiate a chat with a website visitor. You can pick one of the following options based on your requirements.

 When visitors land on the site - This option will enable the bot to initiate conversation after the specified time limit.
When visitors click the chat widget- When this option is selected, the bot will initiate the conversation when the visitors click on the chat widget.
When visitors perform the custom action - You can enable the bot to initiate conversation when the visitor performs a custom action like clicking a button.
Do not trigger - The bot will not initiate any conversation with the visitors.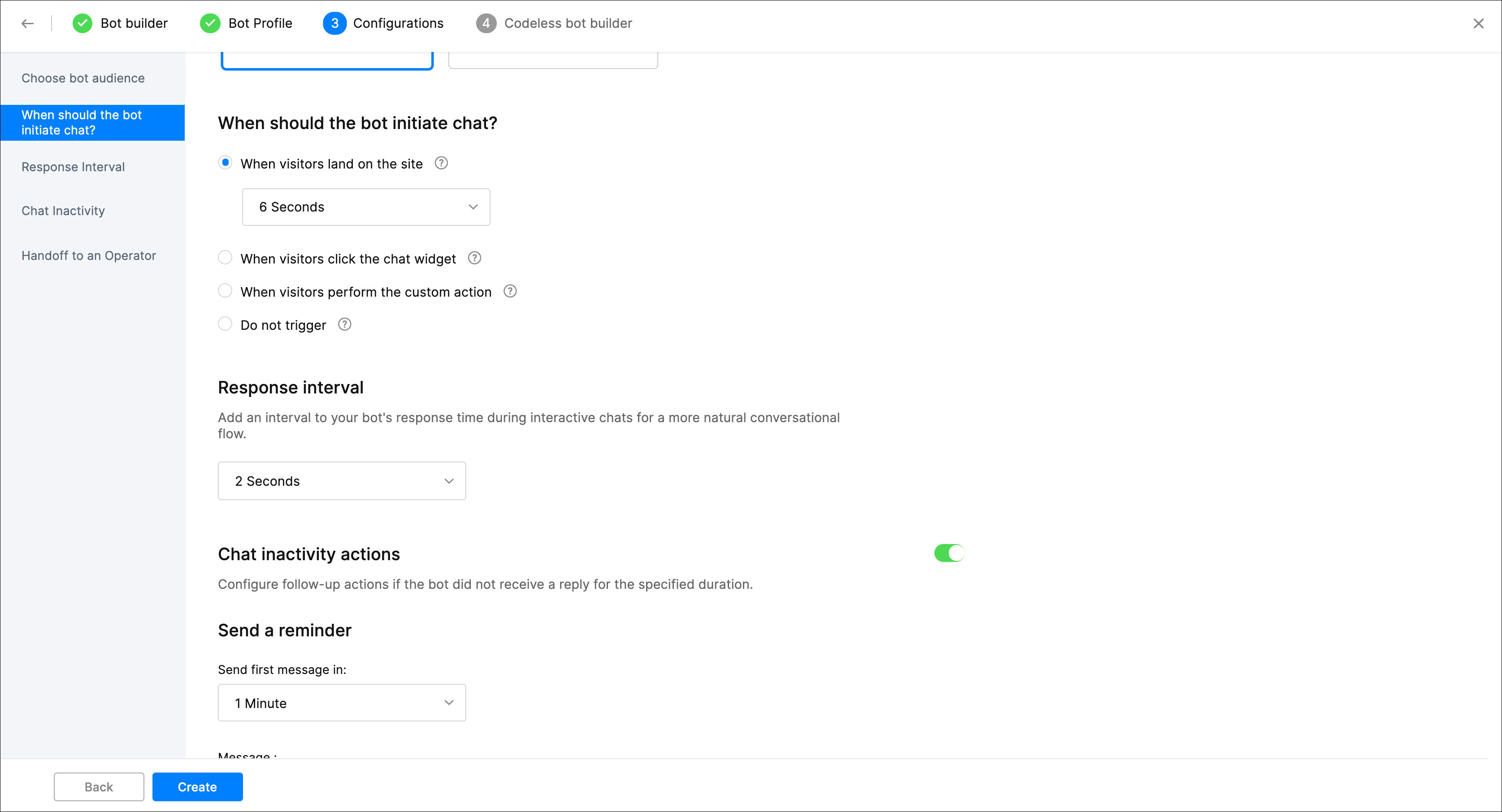 Then, set the bot response interval.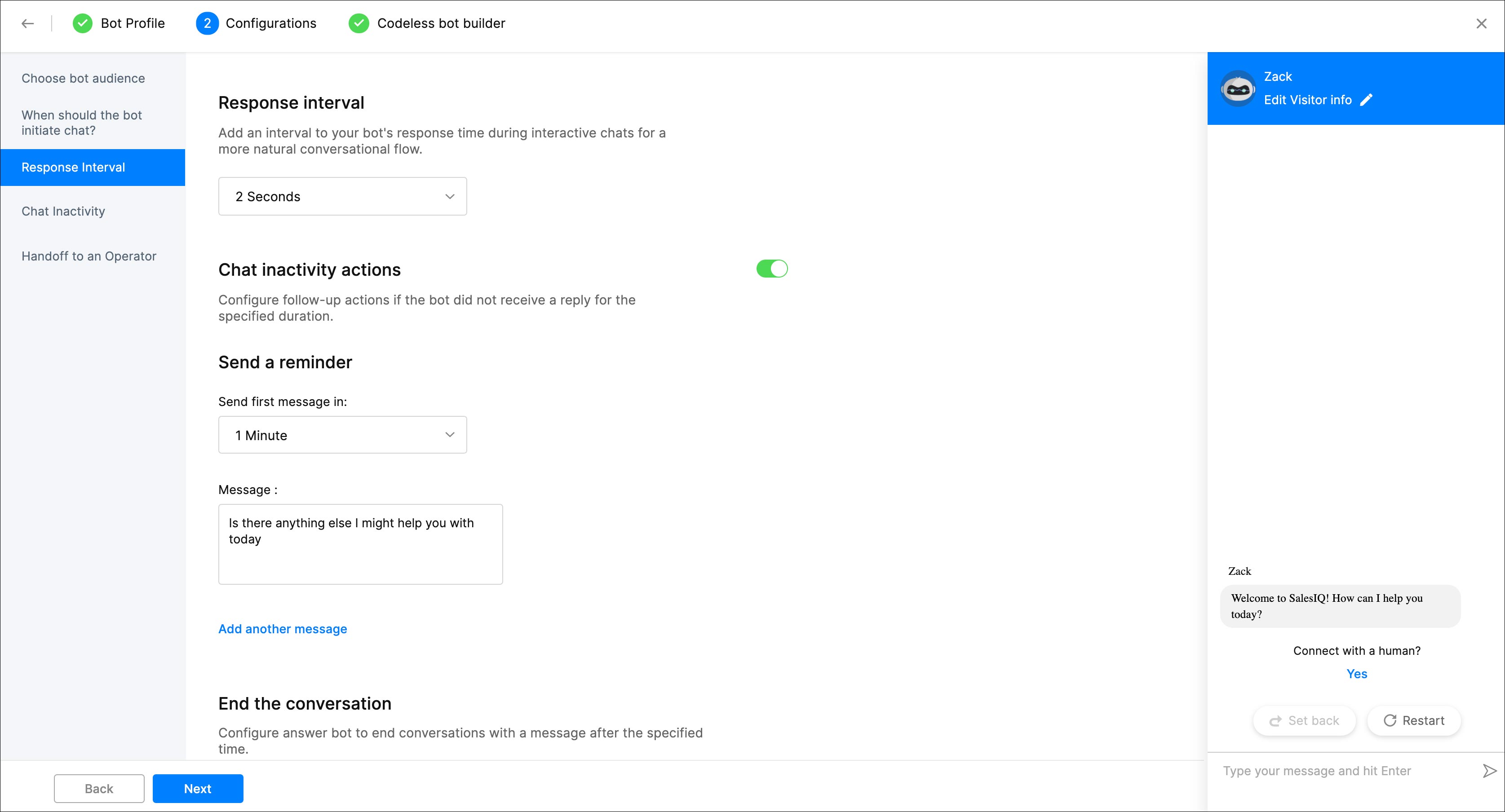 Following this, set up chat inactivity rules. If the user doesn't respond to the bot conversation, you can configure the bot to send reminders and end the chat if inactive for a long time.

Under Send a reminder, choose the time limit for the inactivity reminder and enter the reminder message you want to send to the visitor. You can also add multiple reminders by clicking on the Add another message.
Under the End the conversation section, you can define the time limit to end the chat. If the user remains inactive more than the specified limit, the ongoing conversation will be closed. You can also add a message to inform the visitor that the chat was ended due to inactivity.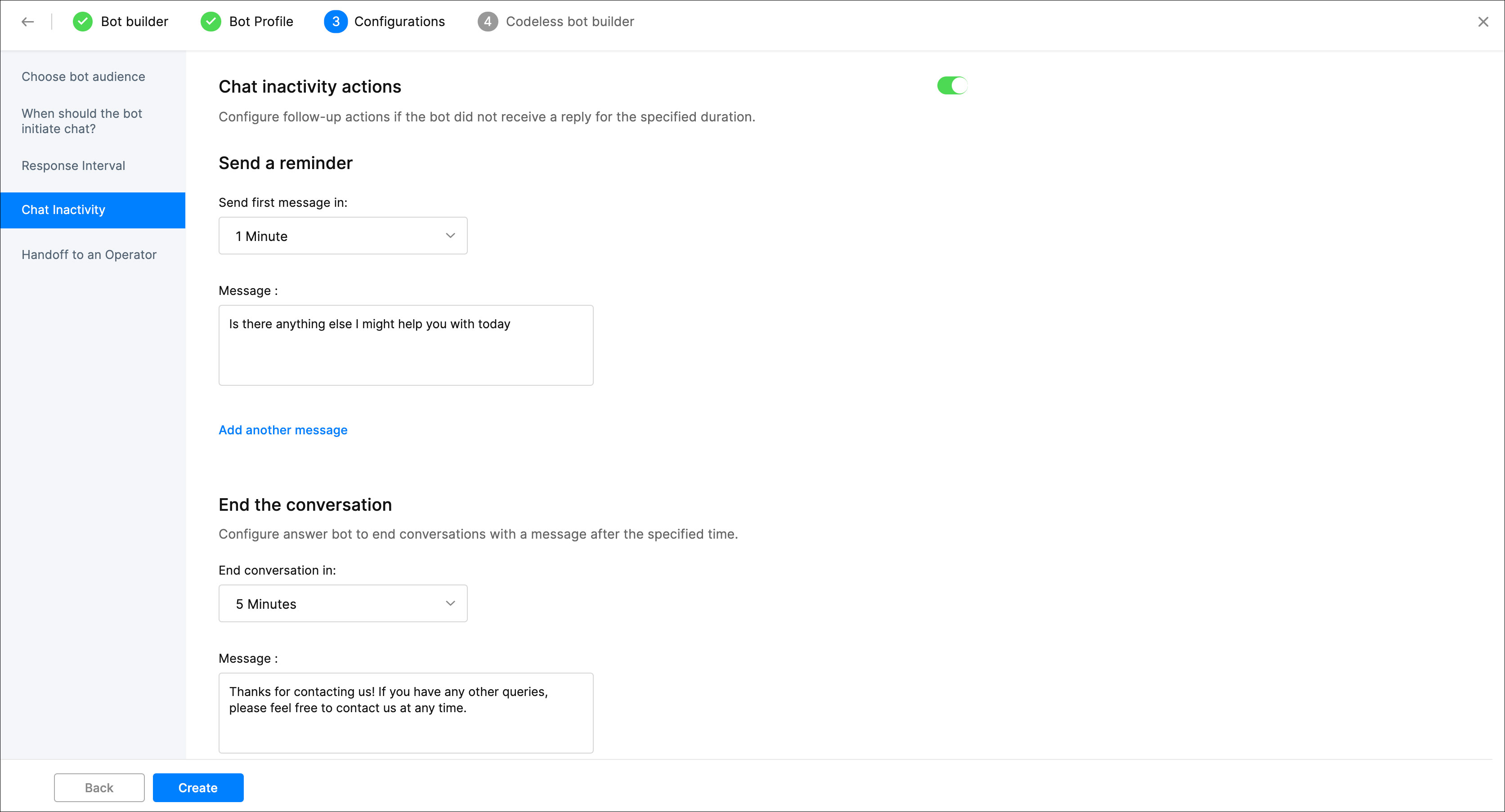 If you want to let, your visitors connect to human agents, enable the Allow Handoff option. Finally, click Create.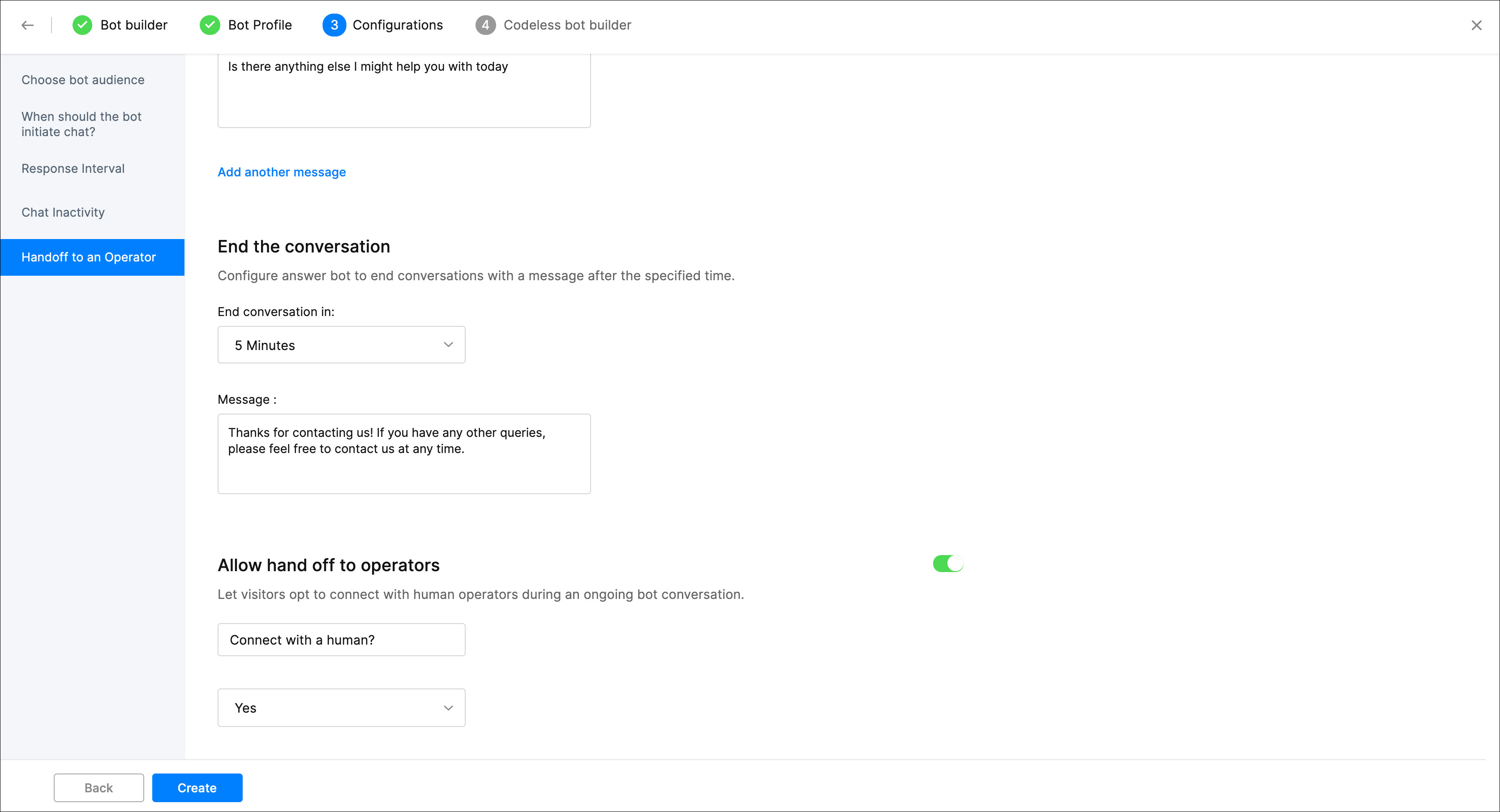 Once the bot is created, you will be redirected to the codeless bot builder page, where you can design flow-based conversations using blocks that appear on clicking cardholder (+).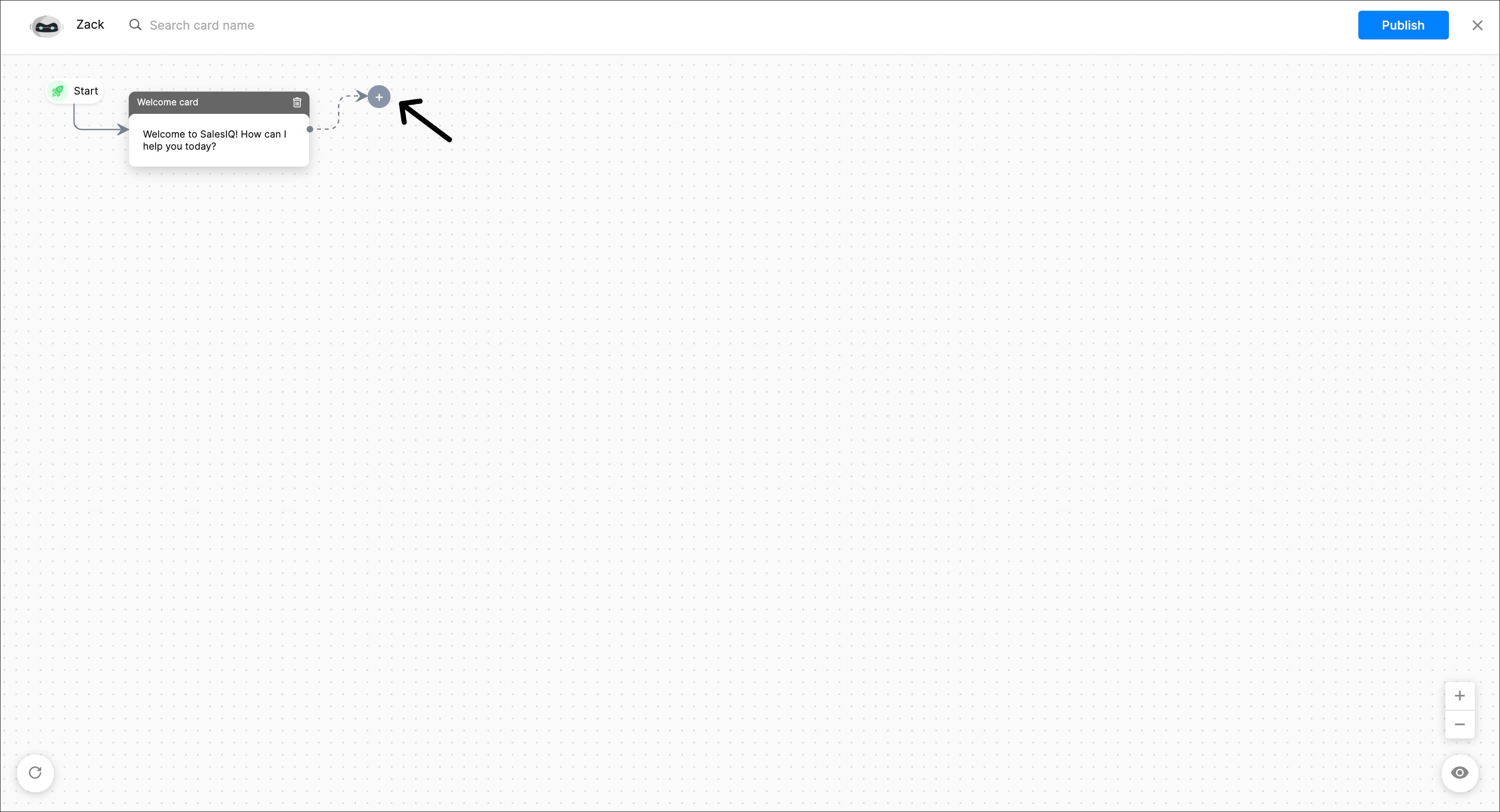 Welcome card
The first card that you will see is called the welcome card. This will be invoked when a proactive chat or visitor engagement happens.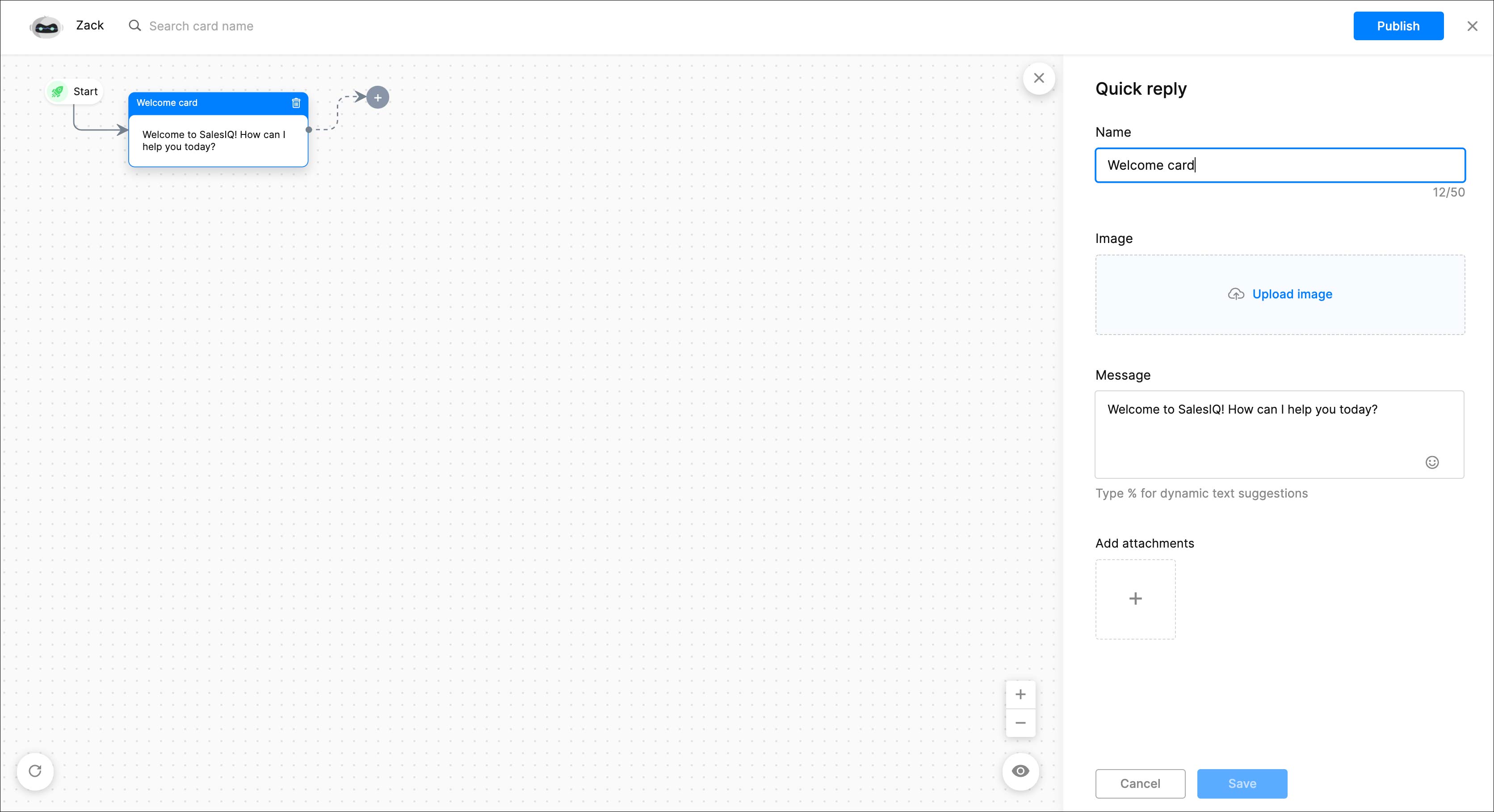 Controls
It is essential to know all the controls that can be used to build a codeless bot effectively. Some of the controls present in the codeless bot are: