​
What are Plugs?
Plugs in SalesIQ are basically a function with configured inputs and configured output.
This function can be implemented using Deluge Scripts.
The plug integration is supported on the Codeless bot platform.
Plugs inside SalesIQ
The following have to be defined in order to create a plug:
Name - Plug name can be only in alphabets. Special characters or spaces cannot be used.
DP (optional)
Description (optional)
Input parameter mapping (optional) - By default, the plug will have some set of predefined parameters like environment, request, context, visitor & conversation (both in case of conversation type), operator (in case of operator type). Apart from these, session map can be defined.
Output object structure (optional) - If no output is defined, the plug will return null even if it returns a response.
Note: The input parameter mapping and the output object structure definition will be made for each function (One for the published and one for the draft)
Adding Plugs inside SalesIQ
To add a plug inside SalesIQ,
In the SalesIQ dashboard, navigate to Settings > Developers > Plugs.
Inside the Plugs dashboard, click Add.
Give your plug a name and also add a description and then click Create Plug.​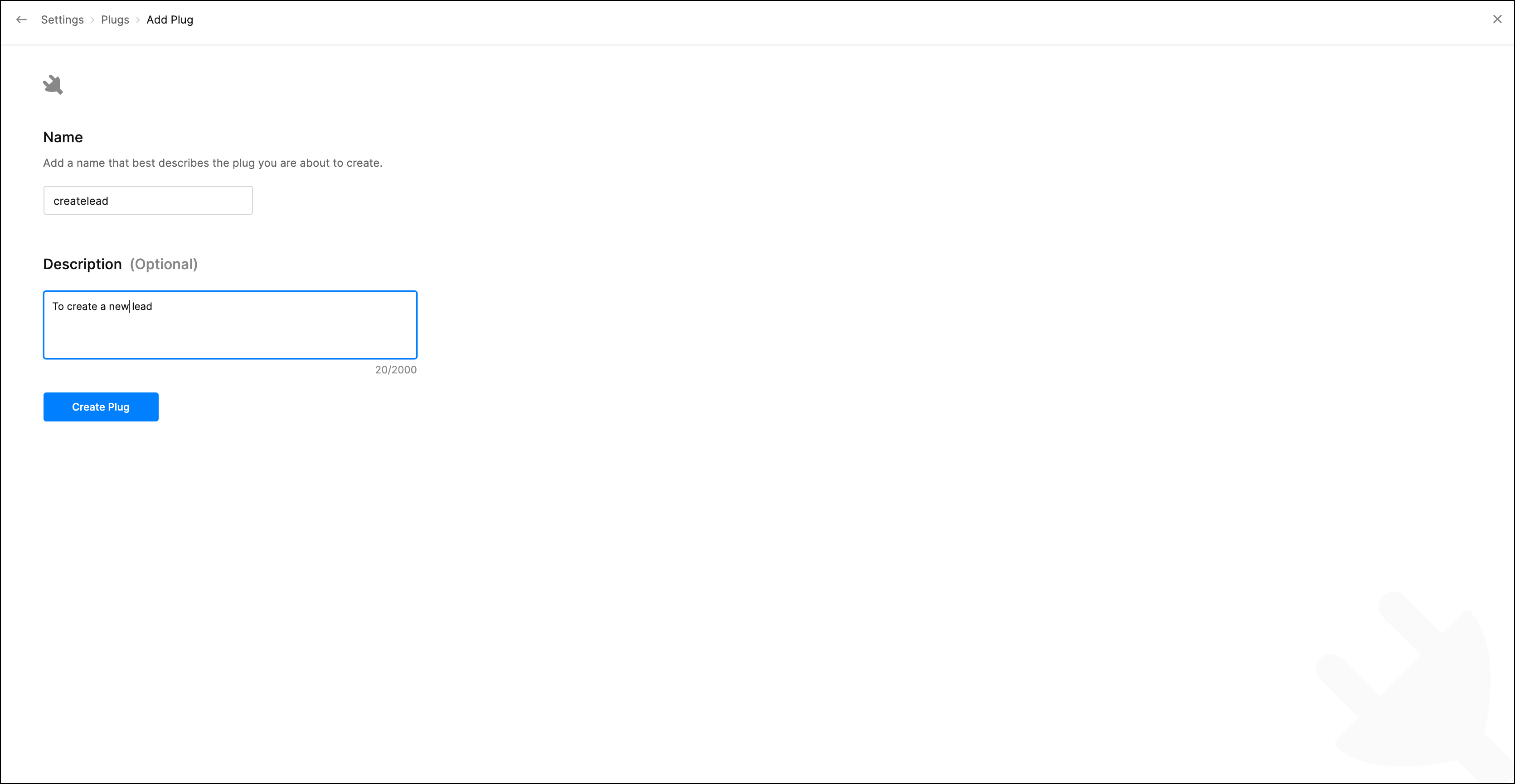 Then, configure the handler. 
Click on Parameters. Inside the Parameter Configurations section, add the required input and output parameters.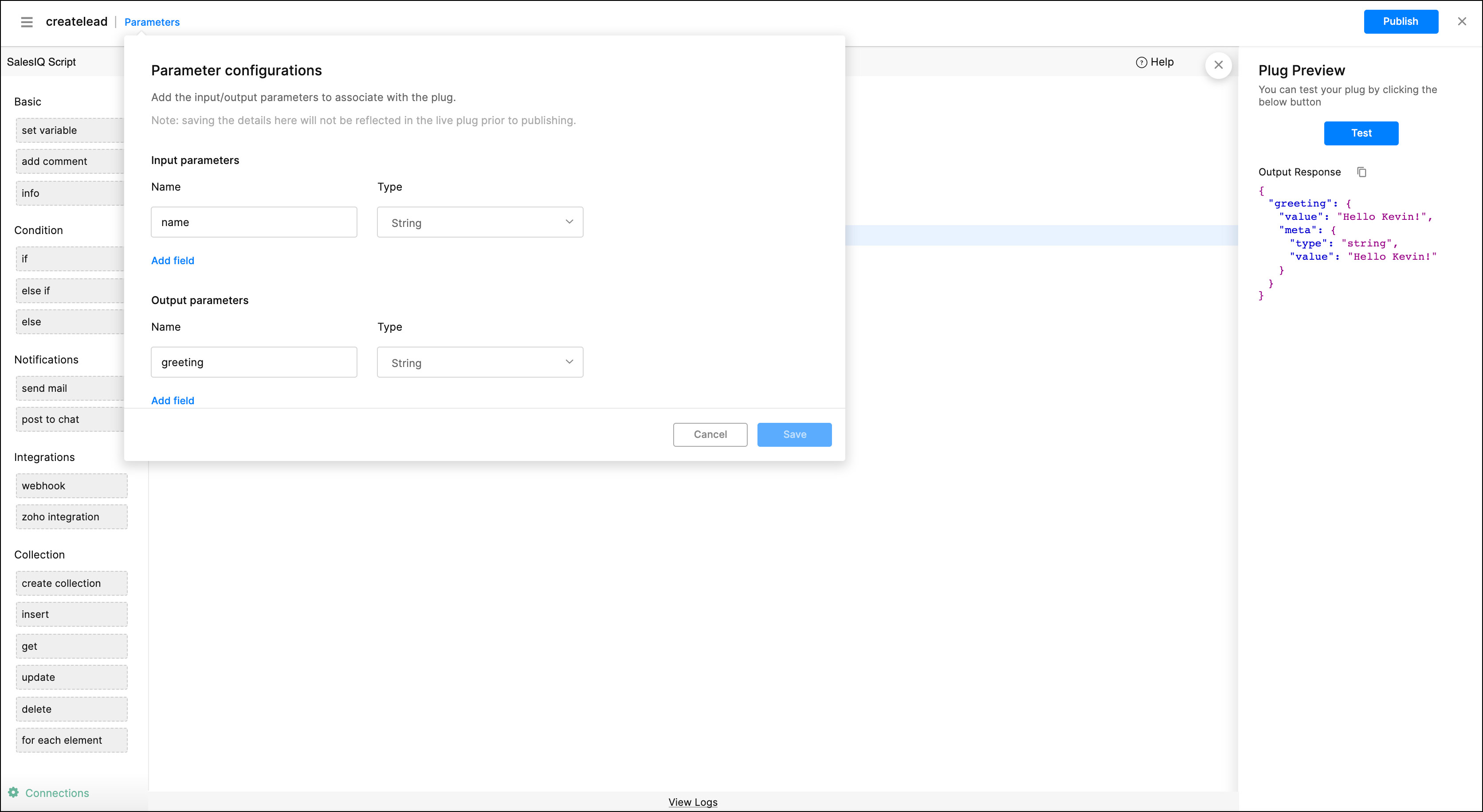 You can test every plug by clicking on Test in the Plug Preview section.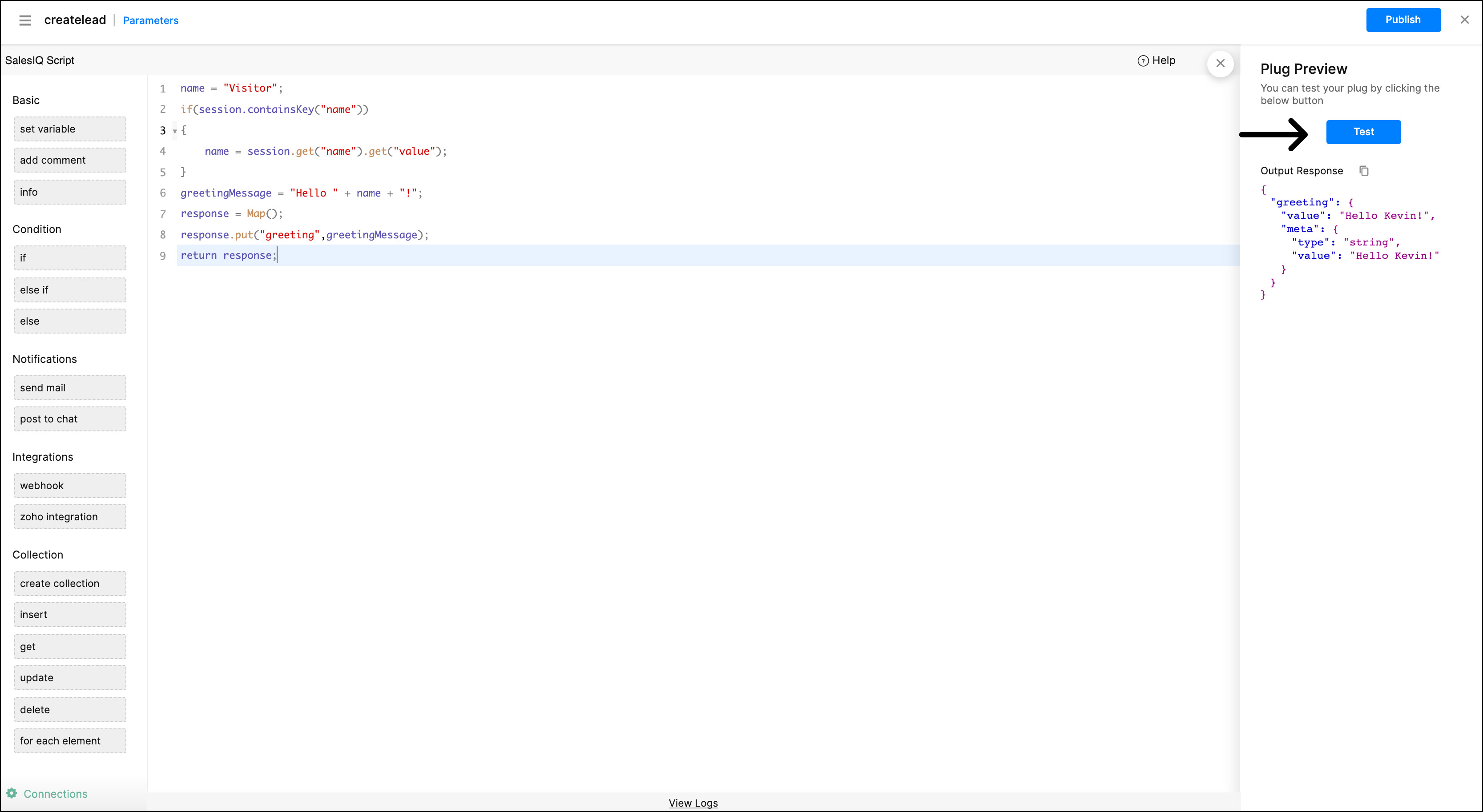 Once you are done configuring the plug, click Publish.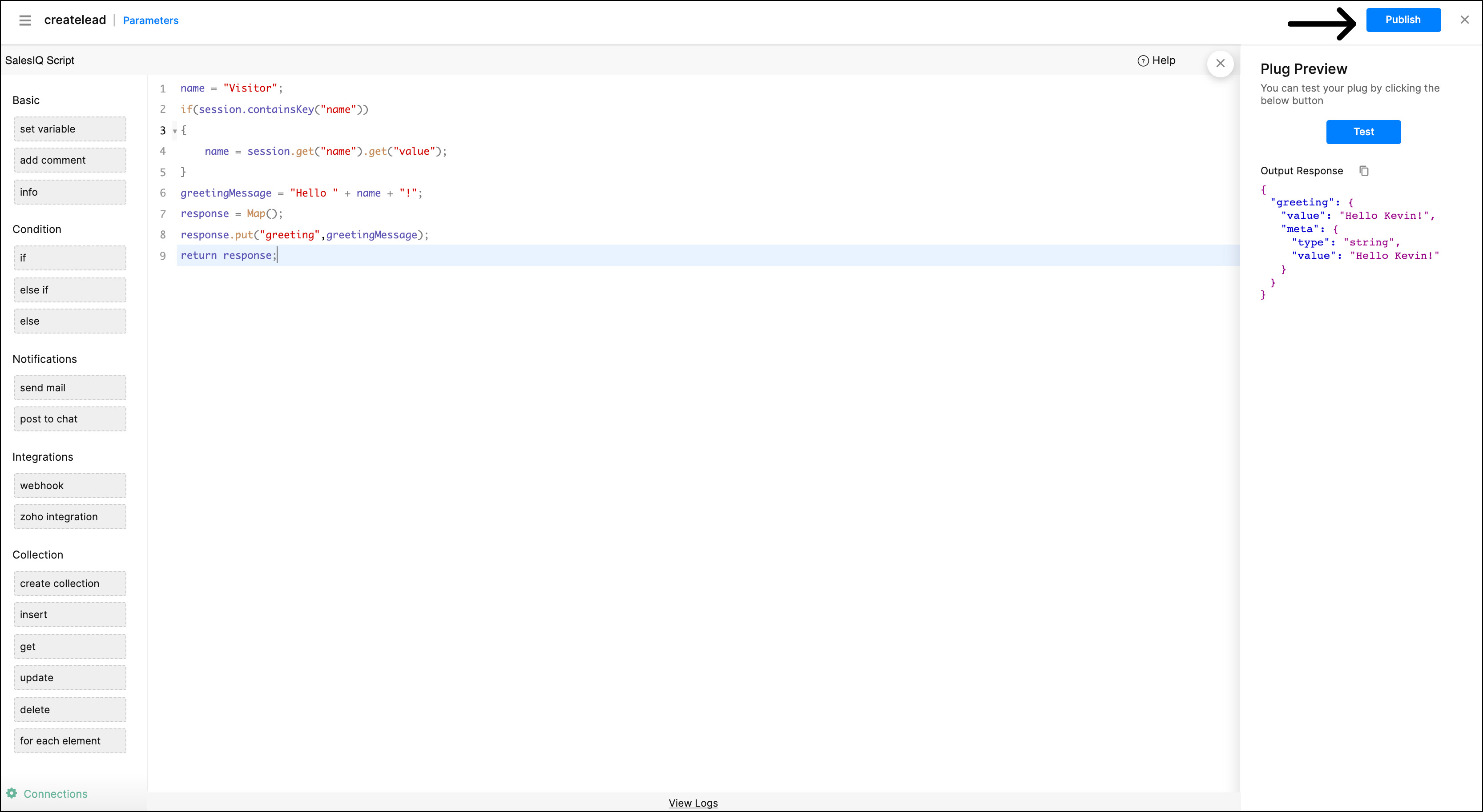 ​