What's New - Feature updates in Zoho TeamInbox
2021
Jan
Enhancement
Sort your canned responses better
Under your team settings you can now sort all your canned responses alphabetically or based on the time of creation.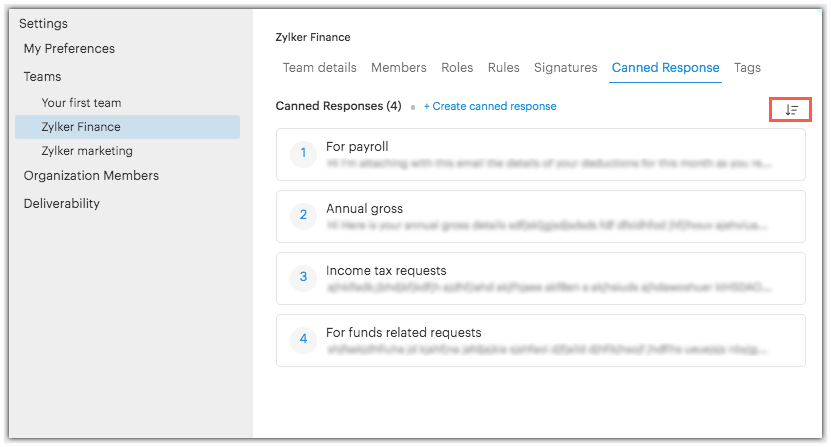 Enhancement
The all new and elegant on-boarding
Our on-boarding steps have become easier now. Get started quickly without any hassle.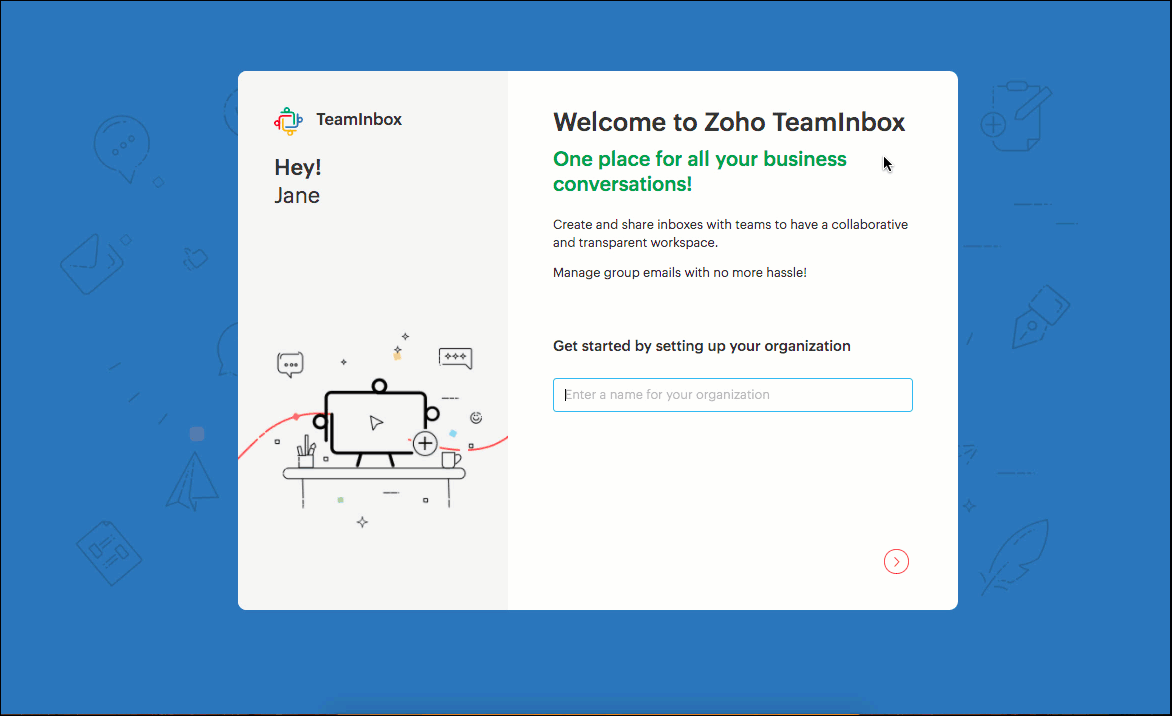 2020
Dec
Enhancement
Oauth verification for source email addresses
While creating POP based inbox or using custom SMTP for email forwarding inbox for your Outlook and Office 365 accounts, you can now verify the source in just one click via Oauth. This option is available while editing an existing inbox as well.
Enhancement
Copy thread URL
A unique URL is generated for every thread and comment. You can now copy them by clicking the more icon next to the entity.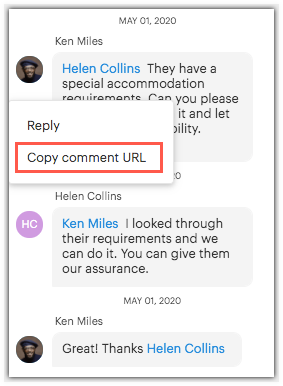 Enhancement
Multi select threads to perform bulk activities
Select multiple threads and choose to archive, assign, snooze, trash, delete permanently and mark as read, all at once.
Enhancement
Make 'Send and Archive' button default in the Compose window
Under 'My preferences' in settings, turn on the option to have the Send and Archive button as the default option while composing emails.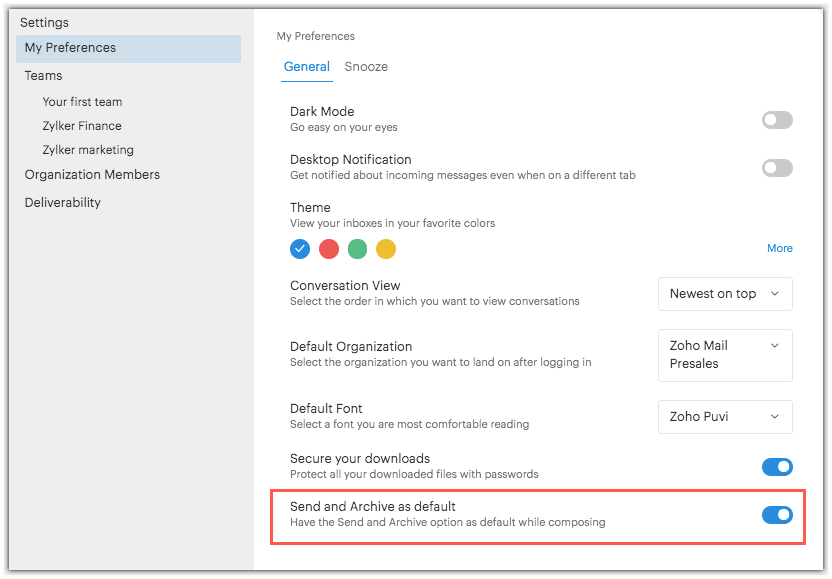 Enhancement
Set up custom time preferences for snoozing threads
Under setting create multiple time preferences that you can use while snoozing threads.
Nov
Enhancement
Rename and reorder attachments
Drag and drop files into the attachment uploader, rename and reorder them while composing.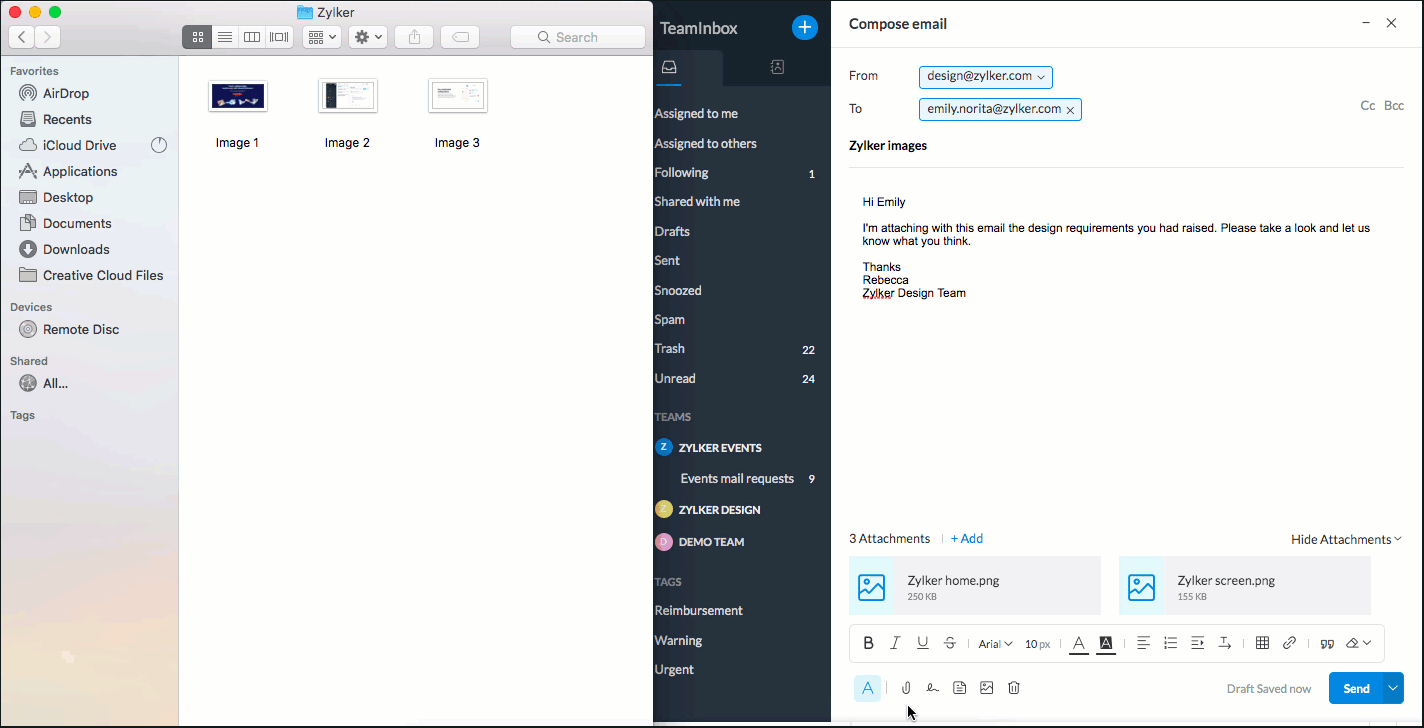 Enhancement
Quick search for tags while applying them to threads
A search bar appears in the drop down when there are too many tags to scroll and pick. Just type in the name and select the tag.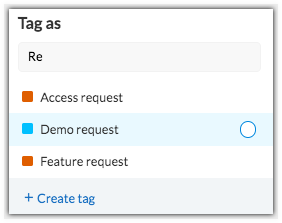 Oct
Enhancement
Custom time option for snoozing threads
Choose your own date and time to set the snooze period for your thread.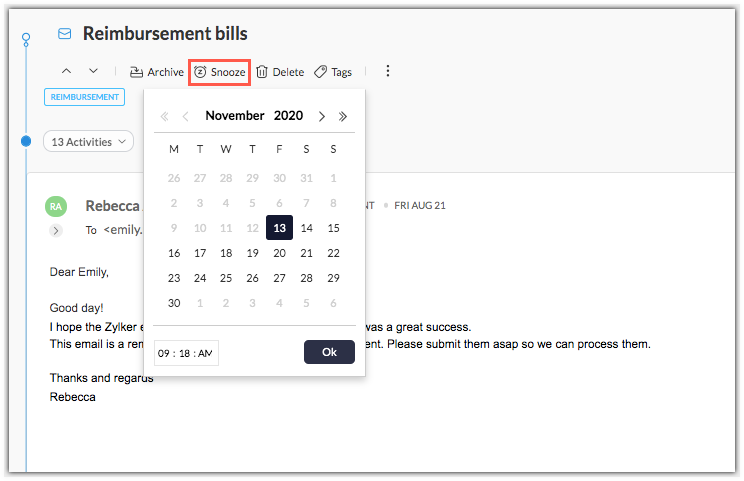 Enhancement
Drag and drop email addresses between To and CC fields
In case you've entered an email address in the To field instead of in the CC field, just drag and drop in the CC field. This works vice versa also.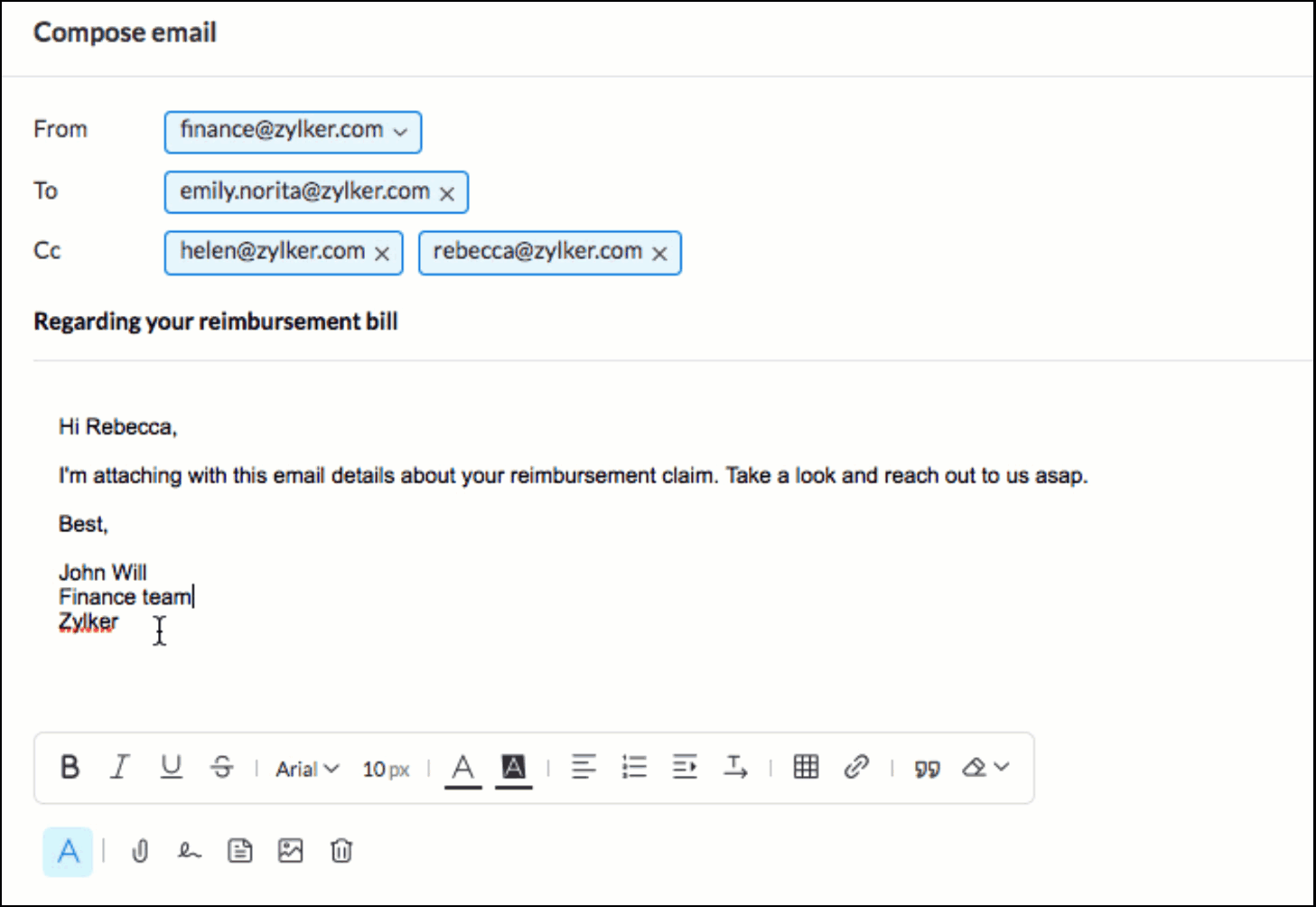 Sep
Features
Forward email threads
In every thread you will now find an option to Forward them to people outside Zoho TeamInbox organization.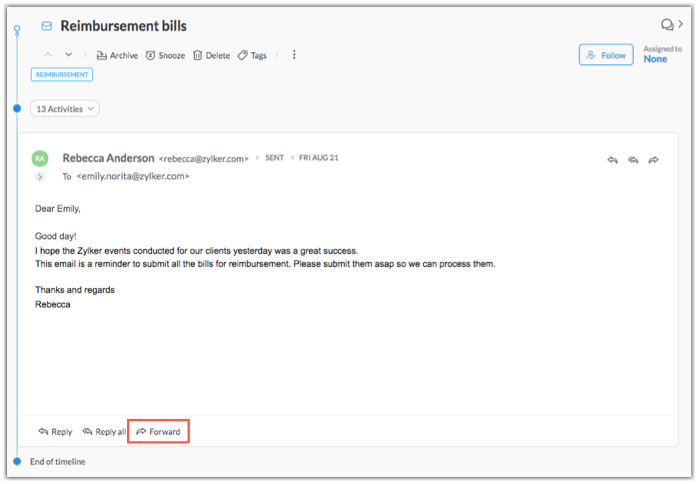 Features
Create Canned responses
Create response templates for frequent queries and let your team use them while composing emails.
Learn more
Features
Mark emails as spam
An option to mark emails as spam and a separate view for spams have been included.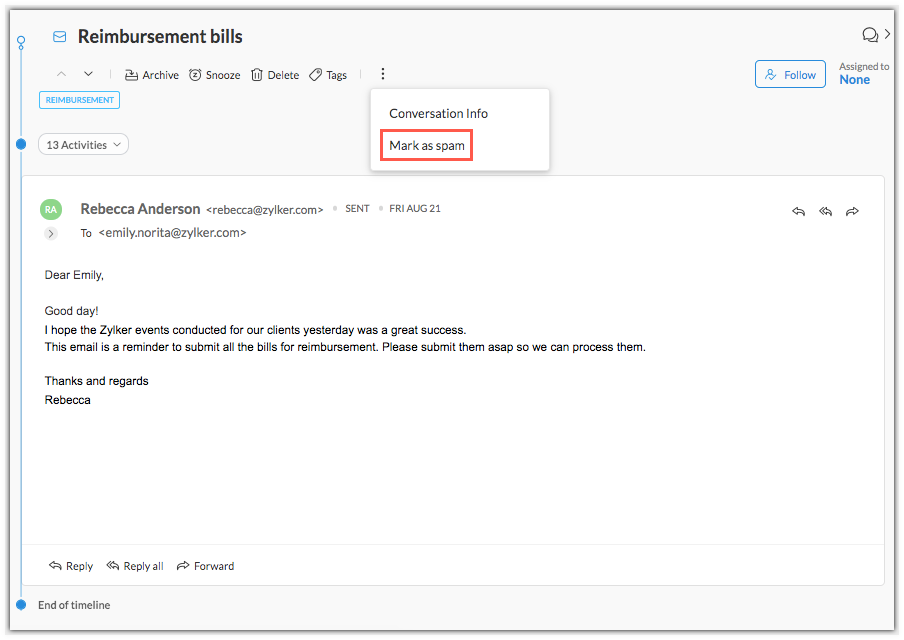 Features
Secure downloads with passwords
Protect your files with passwords while downloading the email attachments. Enable this option from User Preferences under Settings.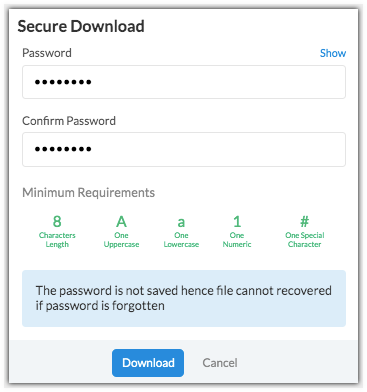 Enhancement
Insert HTML code in Signature editor
Design your own signature, insert the HTML code in the editor and share it with your team.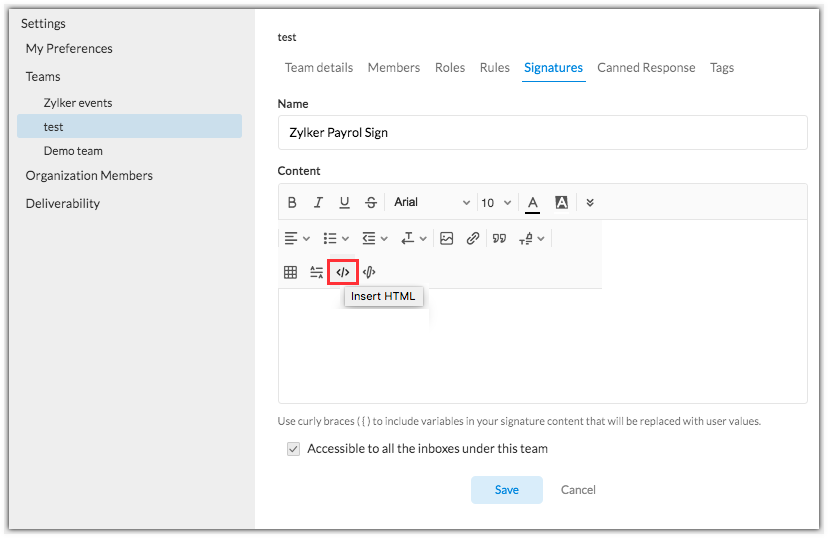 Aug