A unified inbox for your entire team
Stay informed on what's happening in your team all the time. Connect your team's email addresses to shared inboxes so each conversation is visible to every team member added to that inbox.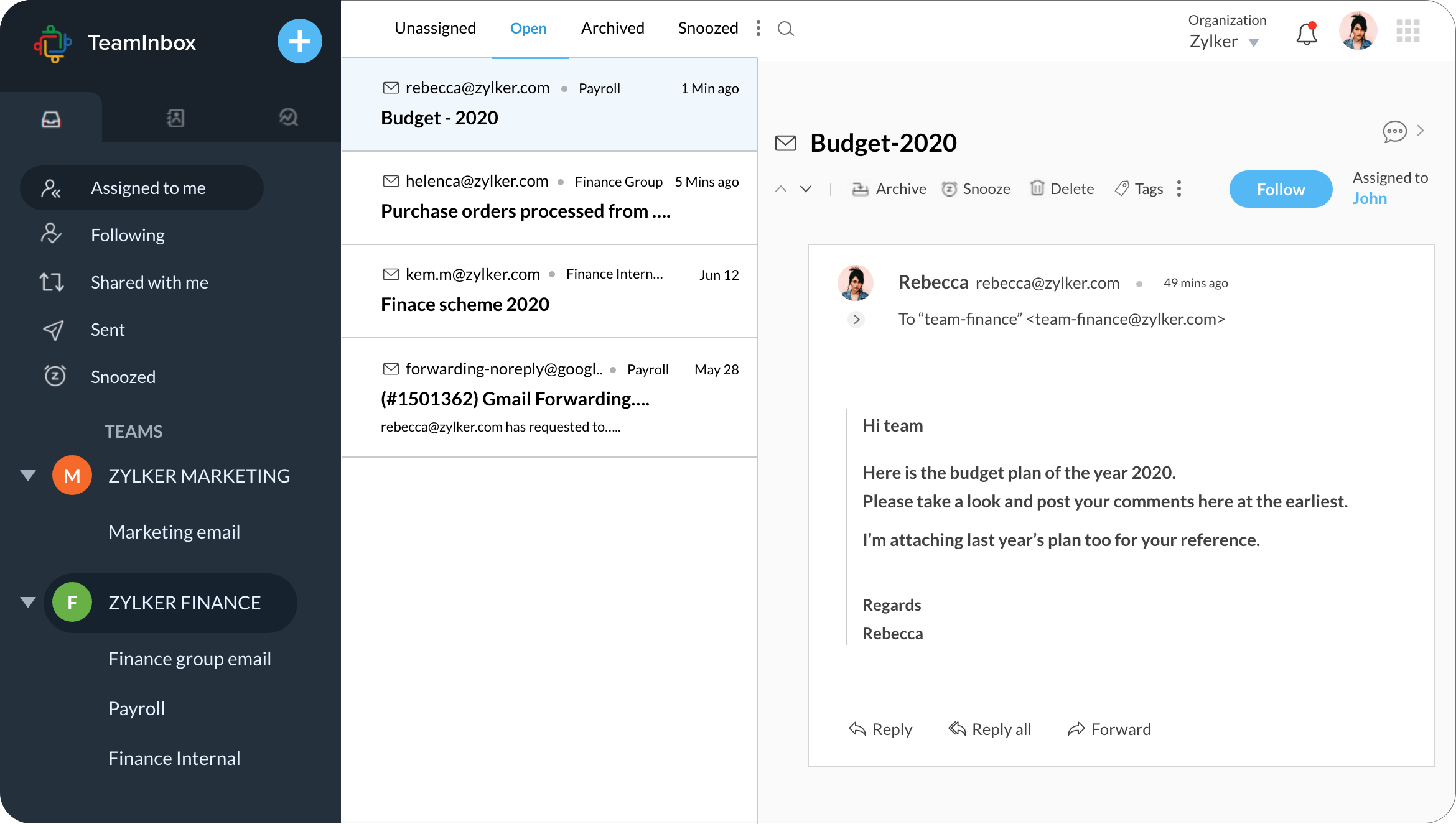 Uncomplicated collaboration
TeamInbox gives you what you need for smart collaboration, all in one place. Conduct parallel discussions with your team about complex conversation so you can send out precise responses every time.
Inbox Zero is an attainable goal
An empty inbox is always satisfying. Assign thread to the person responsible, archive them once you're done replying, snooze threads of less priority, and thus have a cleared space.
Work faster,
Work better
No work duplication
Since every thread can have an owner and each team member can clearly see who is working on what, your team can avoid doubling up on the same tasks.
All your business conversations in one place
Save yourself the confusion of switching between multiple applications: channel your conversations to TeamInbox to streamline and manage them in a single place.
A well-organized, clutter-free inbox
Messy inboxes can easily derail your productivity. Categorize conversations based on teams and assign specific tags.
Rules to automate repetitive tasks
Decide how you want to sort messages and set up rules to automate the process for accurate work distribution.
Collaboration can be complex.
Make it simple with Zoho TeamInbox.