Make a good
first

impression. Always!

Using a smooth-flowing web form guarantees your visitors an easier time submitting their responses, which can reduce your bounce rate. With more than 40 field types, an array of payment gateways to choose from, and seamless integrations with a variety of apps, Zoho Forms is the ideal online web form builder for all your needs. Whether lead generation, order collection, new registration processing, feedback gathering, or contact management, our online web form software can generate the perfect form for you in no time.
Easy to put together
A drag-and-drop interface makes Zoho Forms an effortless option to build website forms for your business. It allows you to choose from carefully crafted templates to help the job get done in minutes. Advanced fields allow you to customize your forms extensively, making it easier to turn them into a key to workflow and process automation.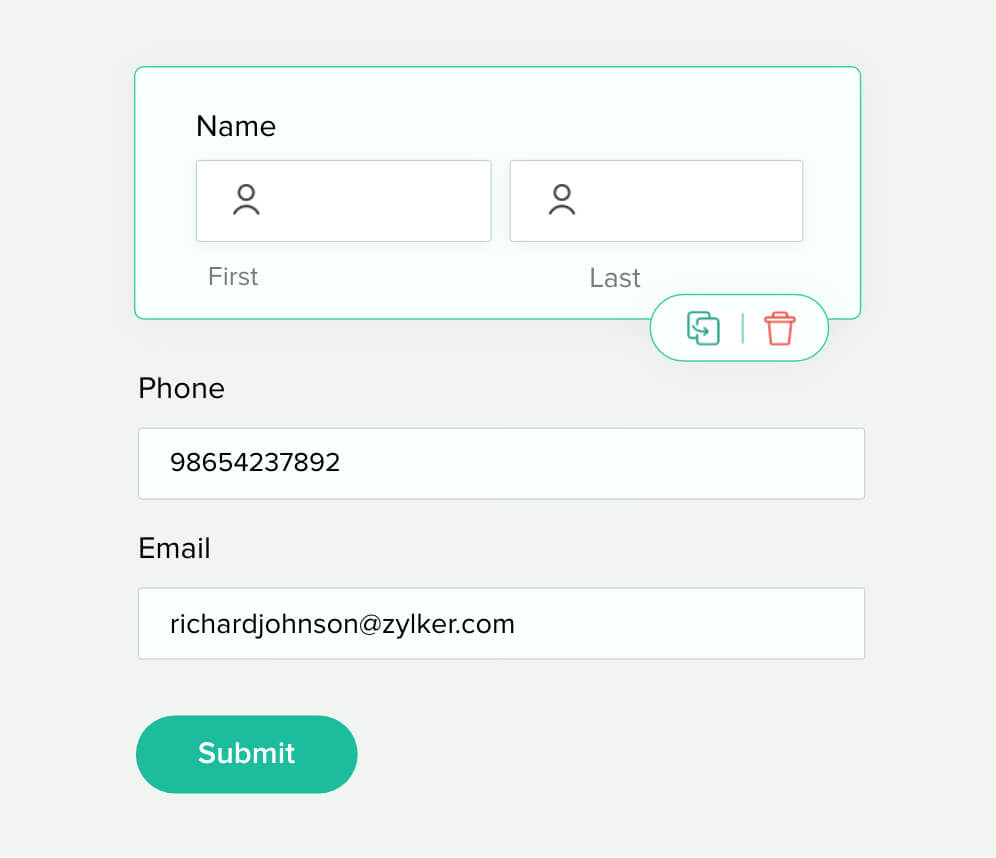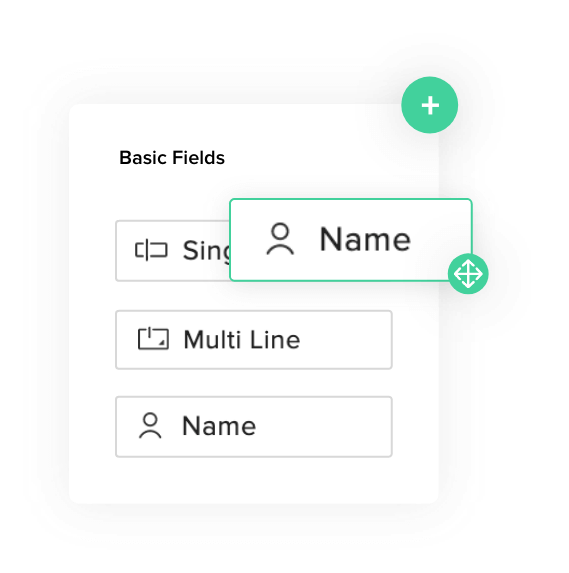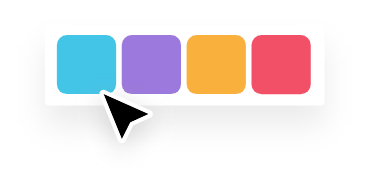 Elegant web forms with customizable themes
Nothing beats a well-designed web form. Our state-of-the-art theme builder makes sure you get to craft beautiful forms for your website that match your brand's personality. Multiple embed options give you the flexibility to host responsive forms on your site.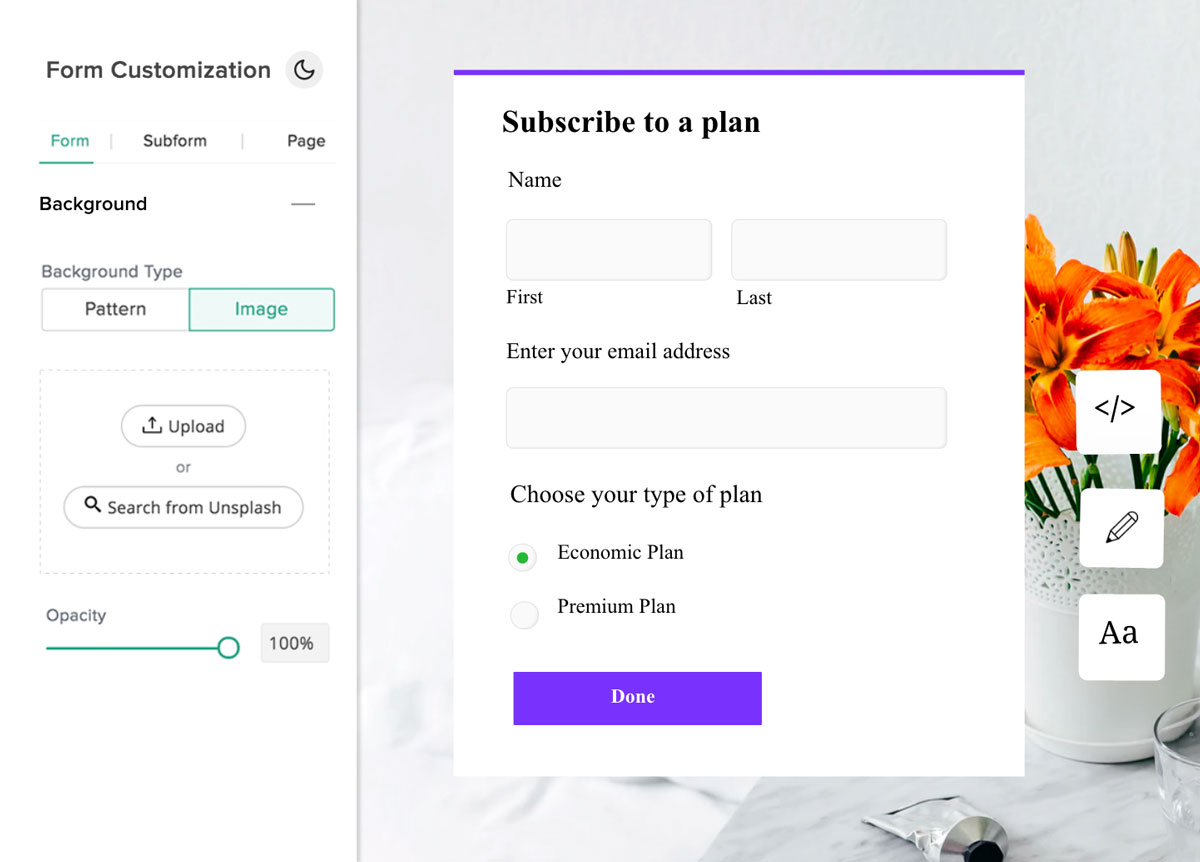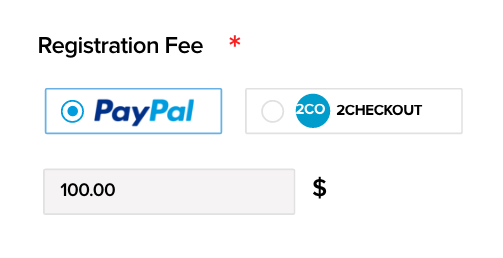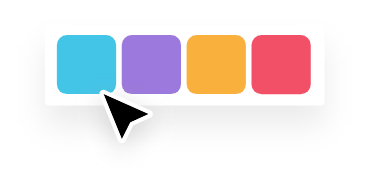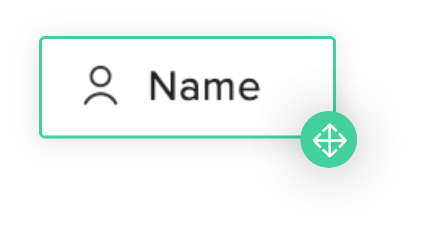 Contextual logic and personalization
Ever wondered why your forms don't get enough responses? This could be due to the missing flow in your form's questions and lack of personalization. With Zoho Forms, you can create multi-page forms and set up rules to skip fields or pages based on a visitor's response. Not just that! You can also create interesting questions by filling field responses to the next questions and make your web form talk.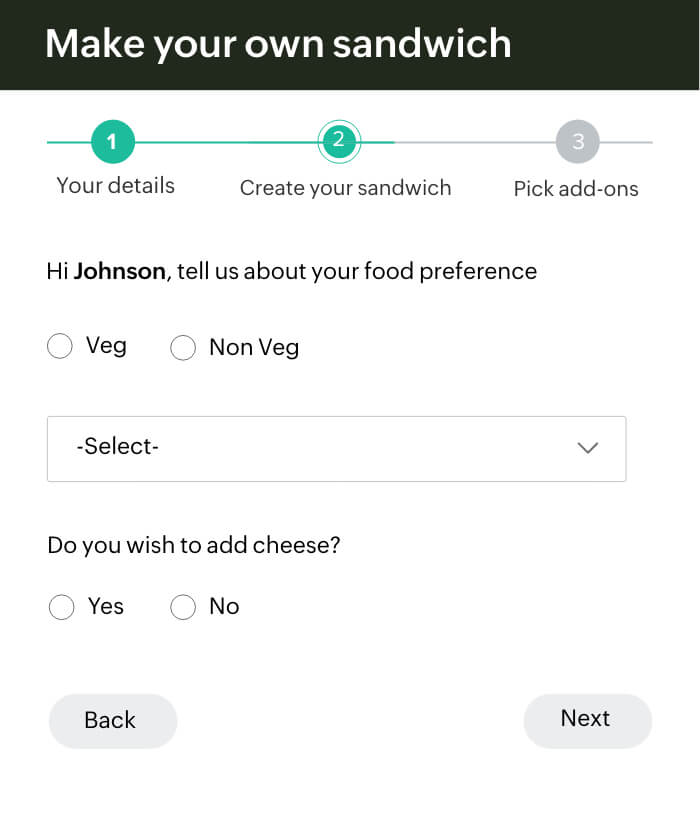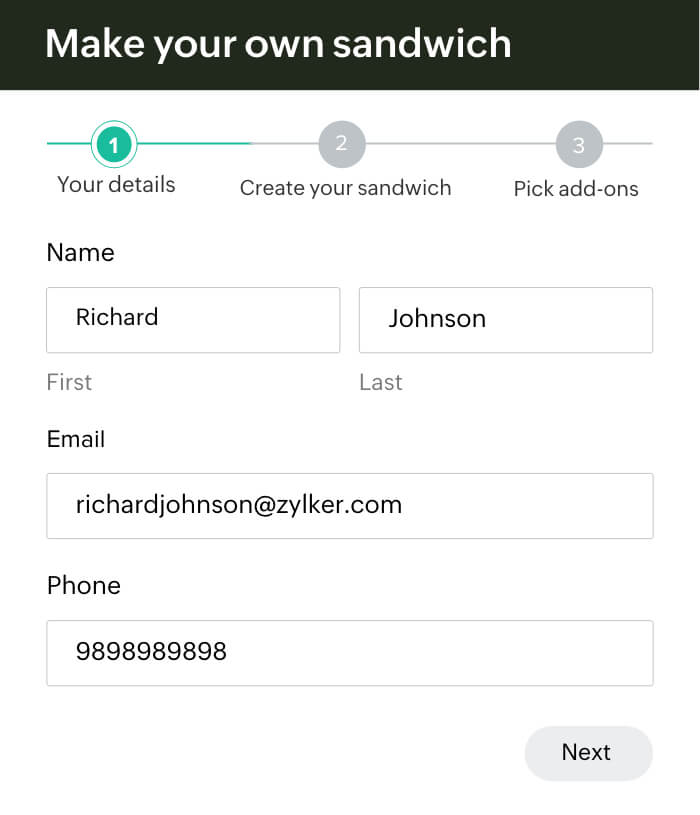 Smooth payment collection
Our formula calculations do the complex work in the background to make collecting payments simpler. With an option to set up conditional logic, the formula function allows you to compute simple and complicated calculations based on form responses. Zoho Forms helps you set up a payment option for your online order forms in different currencies, send email confirmations with e-invoices and receipts, and choose from various payment gateways.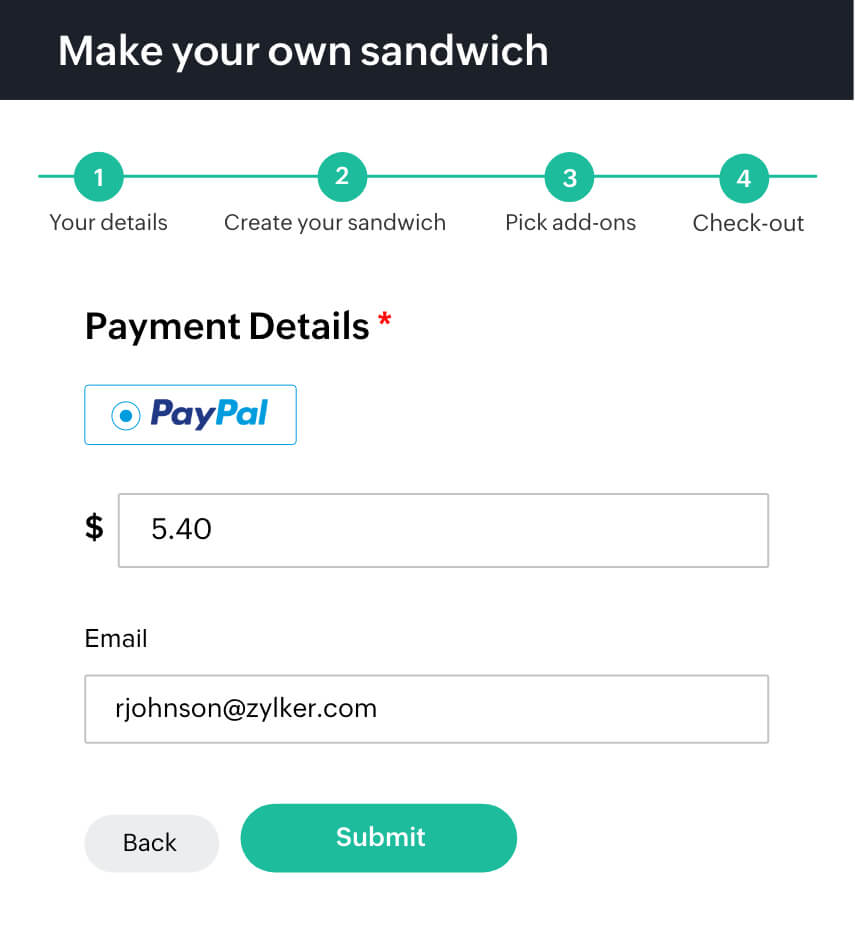 Quick reports and analytics
A website form is not just a way to collect data. It also helps you gain insights about responses through elaborate reports and data analytics. UTM tacking helps you track leads using Google Analytics and Facebook Pixel while detailed reports help you analyze a form's performance and further optimize your forms.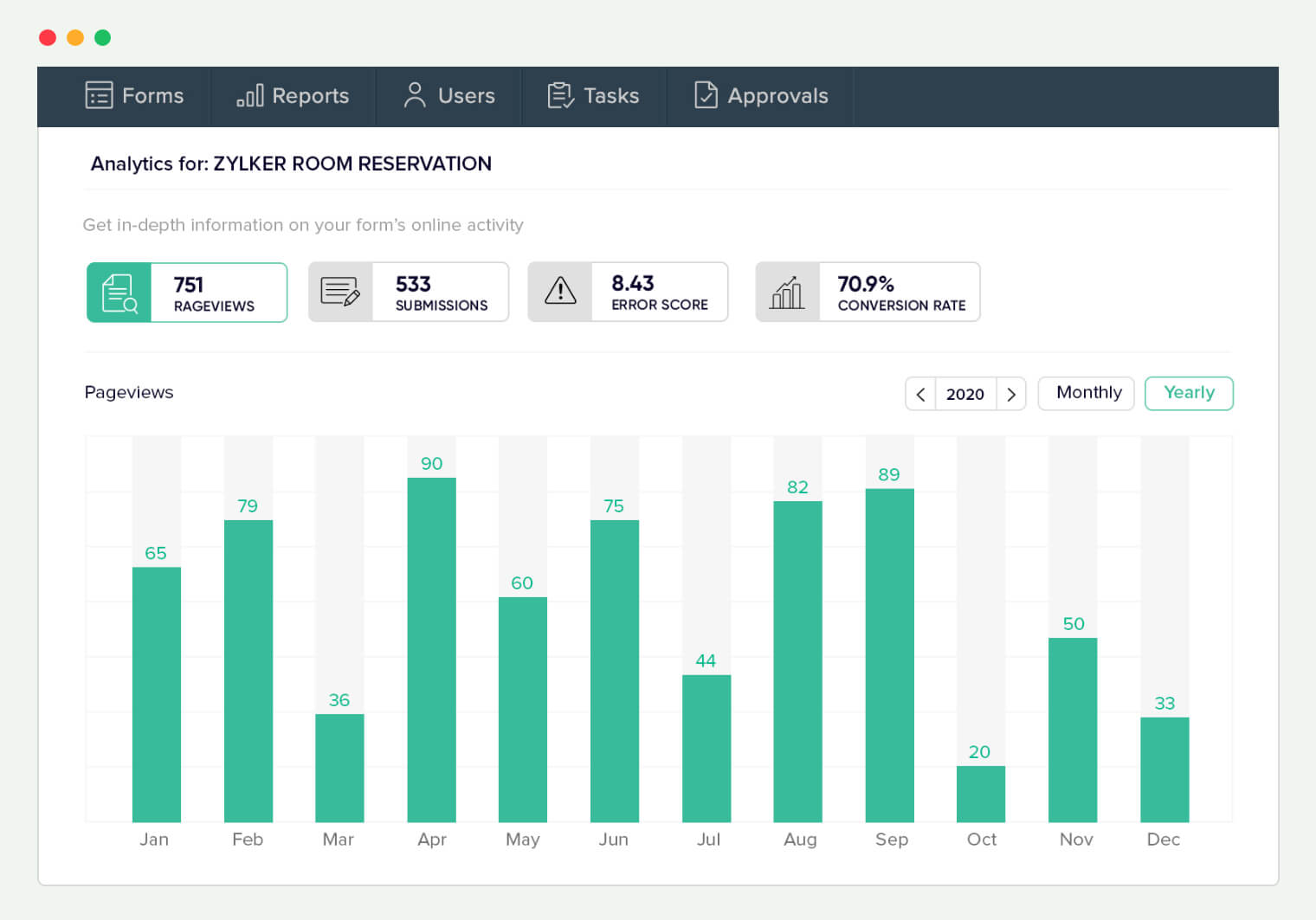 A perfect match for your business
A complete package of business solutions, Zoho Forms' web form builder is a powerful tool to address any hassle that comes up in data collection. In addition, Zoho Forms accomplishes tons of other tasks for you, all while keeping your privacy and data security intact.
Create PDF of form responses
Set up workflows to manage your data
Send and receive email and SMS notifications
Push data to your favorite apps