Section forms into pages
Divide a long form into multiple pages by inserting a page break where you want to create a split. Duplicate a page with all the questions and reuse them again in the same form with a quick shortcut, saving time and effort.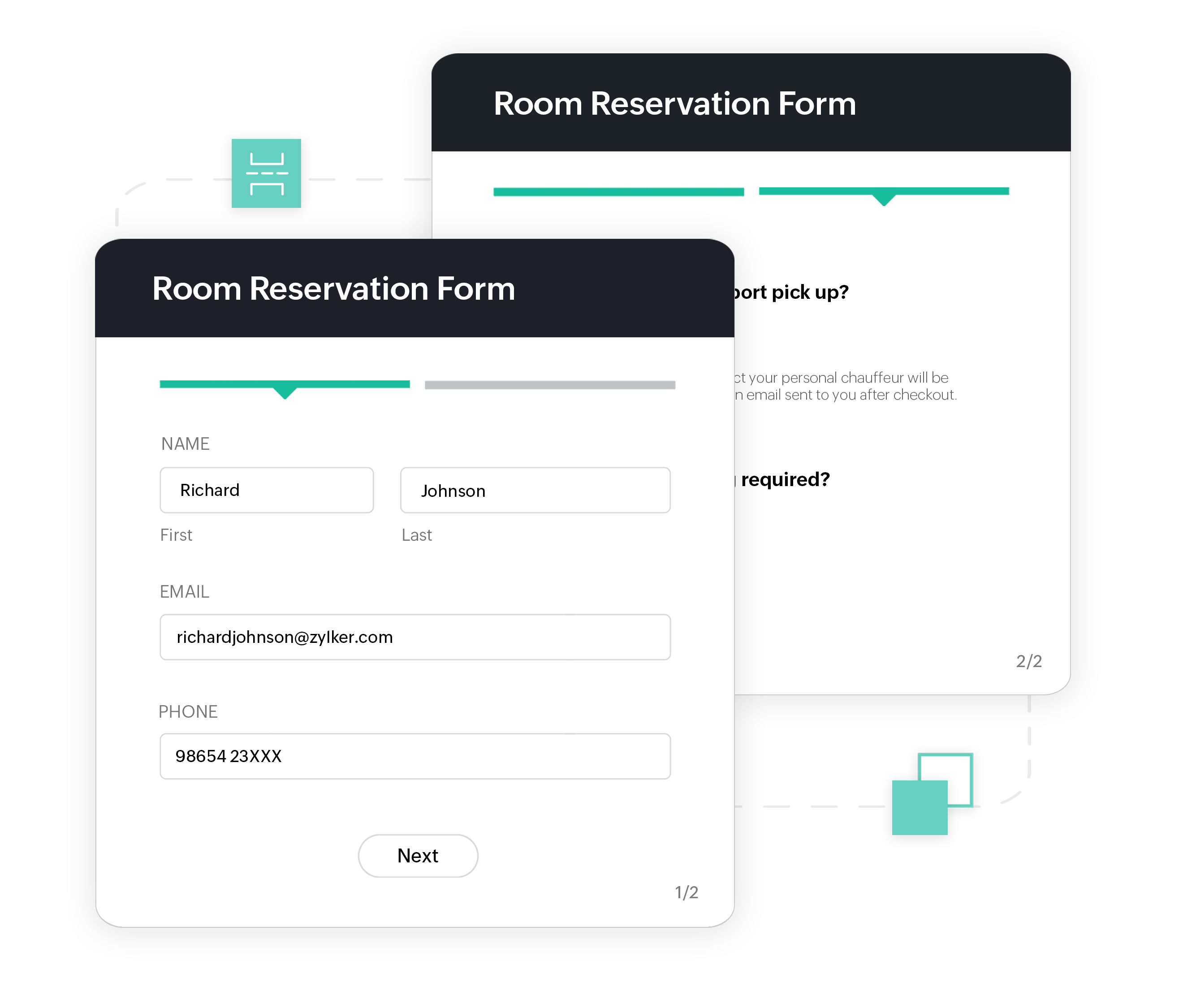 Navigate with ease
Help respondents zip through your form with page navigation buttons and a status bar to view their progress. Seamless navigation and page numbers let respondents quickly refer to previous pages or jump ahead to scout later pages without getting confused.
Skip irrelevant questions
Set intelligent rules to skip unnecessary pages based on respondent answers to the preceding questions. Save respondents the pain of reading and filling out sections that are irrelevant to them.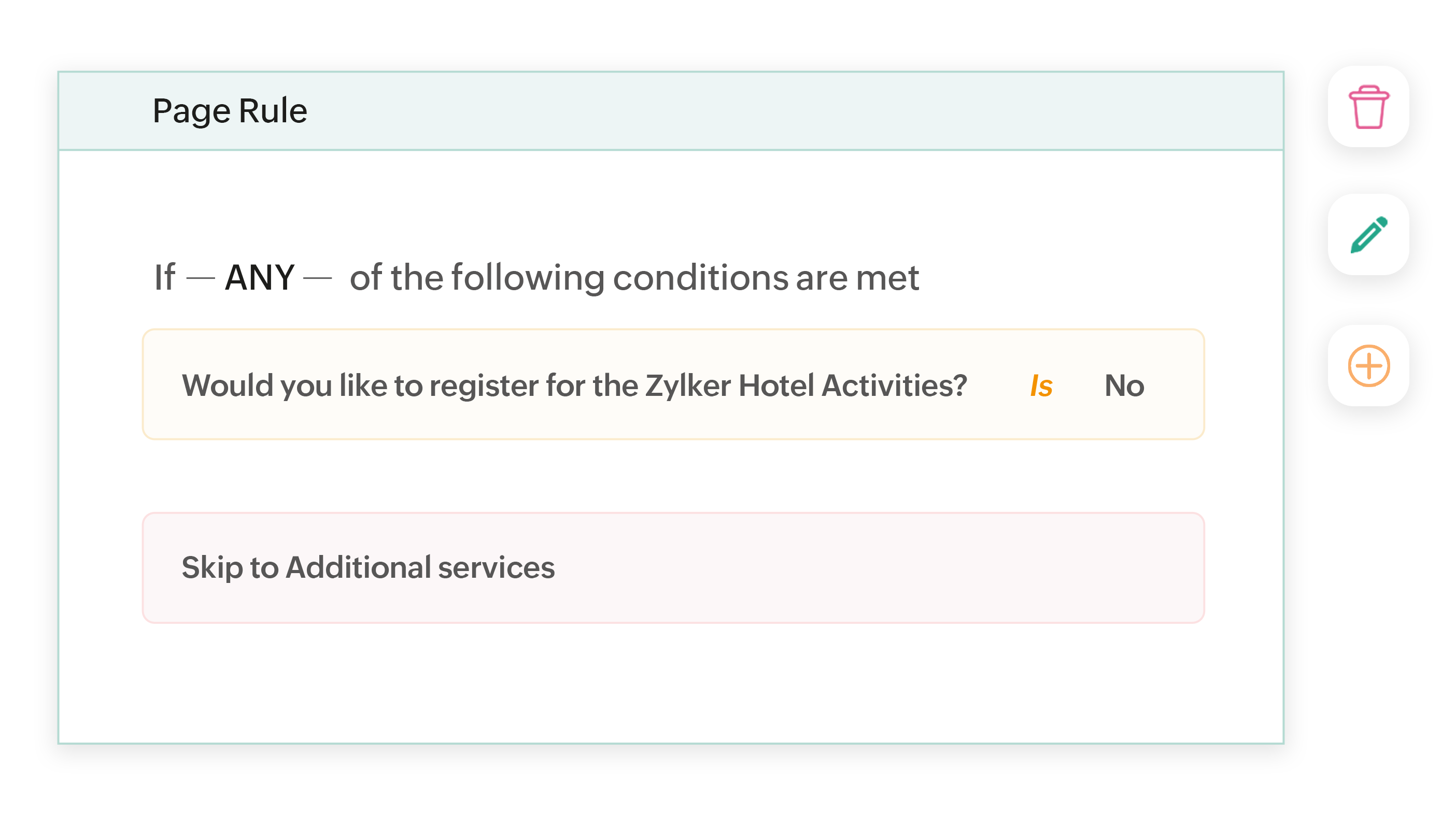 Customize your pages
Tailor the page navigation bar's appearance to your liking and add clear page titles and numbers for your respondents to follow. Change the navigation button's label, color, and shape to fit your theme while guiding respondents towards the finish line.