Create
Create forms from scratch or from any of our lead capture form templates. Use our pre-designed themes or design custom themes to create visually appealing forms. Embed them onto websites, share via social media, or publish them publicly.
Check out our lead generation form templates below designed just for you.
Collect
Seamlessly integrated with the right tools, lead conversion is a definite win with Zoho Forms.
Capture leads and save related data onto spreadsheets.
Add form respondents as contacts in your mailing lists.
Push leads into respective CRM modules.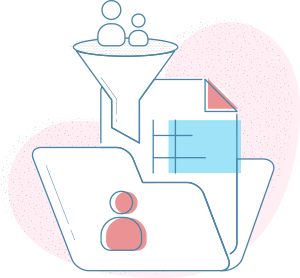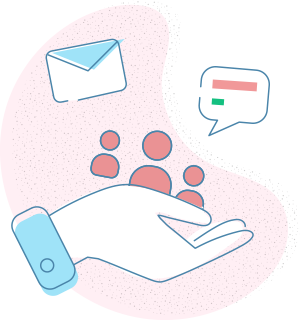 Nurture
Engage leads effectively to convert them into customers with our reliable online form builder.
Pull data into form fields from your CRM.
Send interesting, personalized email campaigns.
Engage website visitors through live chat after they fill out the website-embedded forms.
Zoho Forms for Mobile
With our mobile forms apps for iOS and Android, create contact forms, enquiry forms, registration forms or any kind of lead generation forms, all from your phone.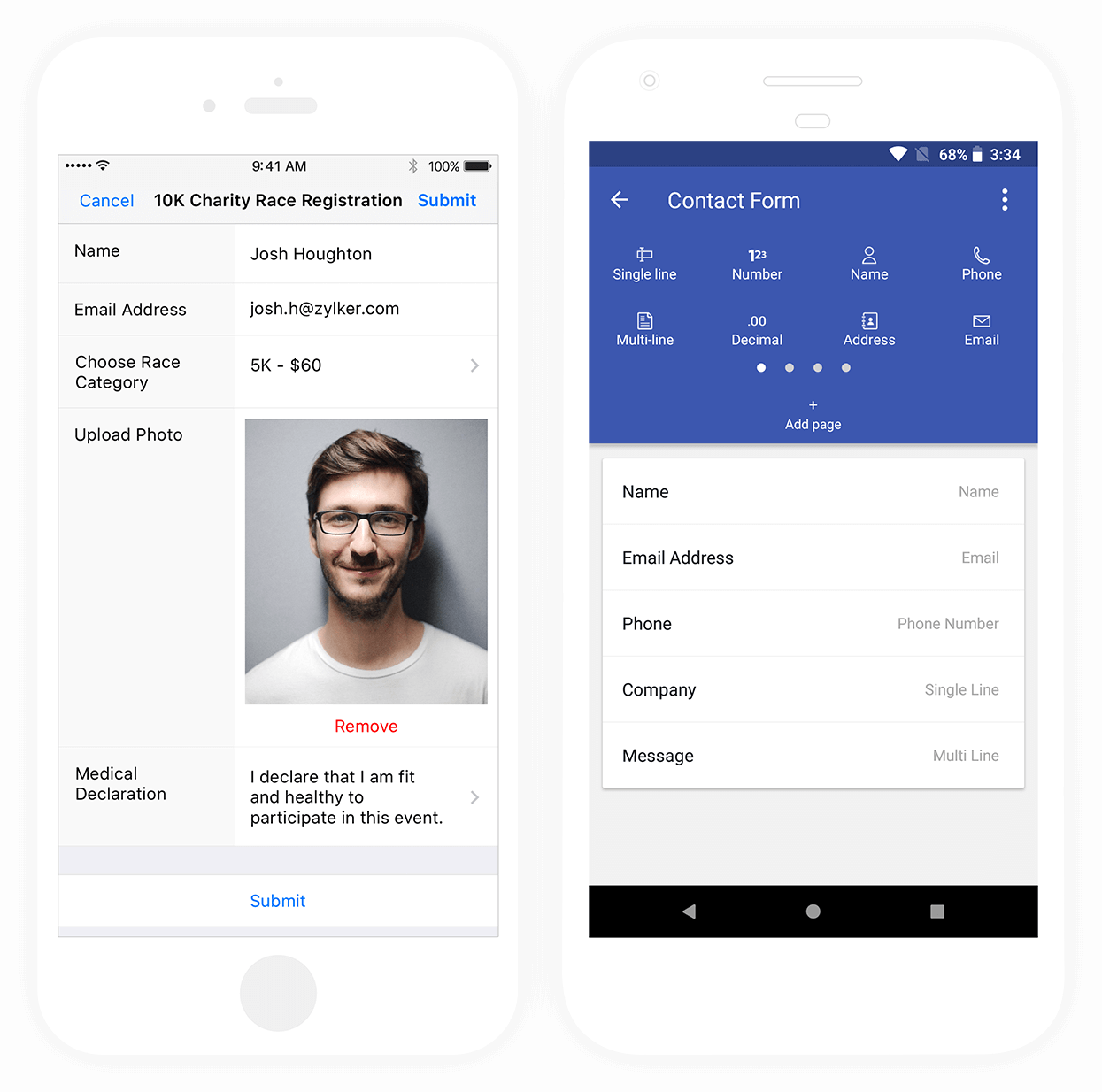 Experience flawless lead generation with Zoho Forms.