Design engaging forms with style and ease
At Zoho Forms, we believe form design should be a breeze, regardless of whether you have coding skills. Our powerful form design tools offer a wide range of customization options, empowering you to create visually appealing forms that reflect your brand's personality. Let's take a look at some of the exciting features Zoho Forms has to offer.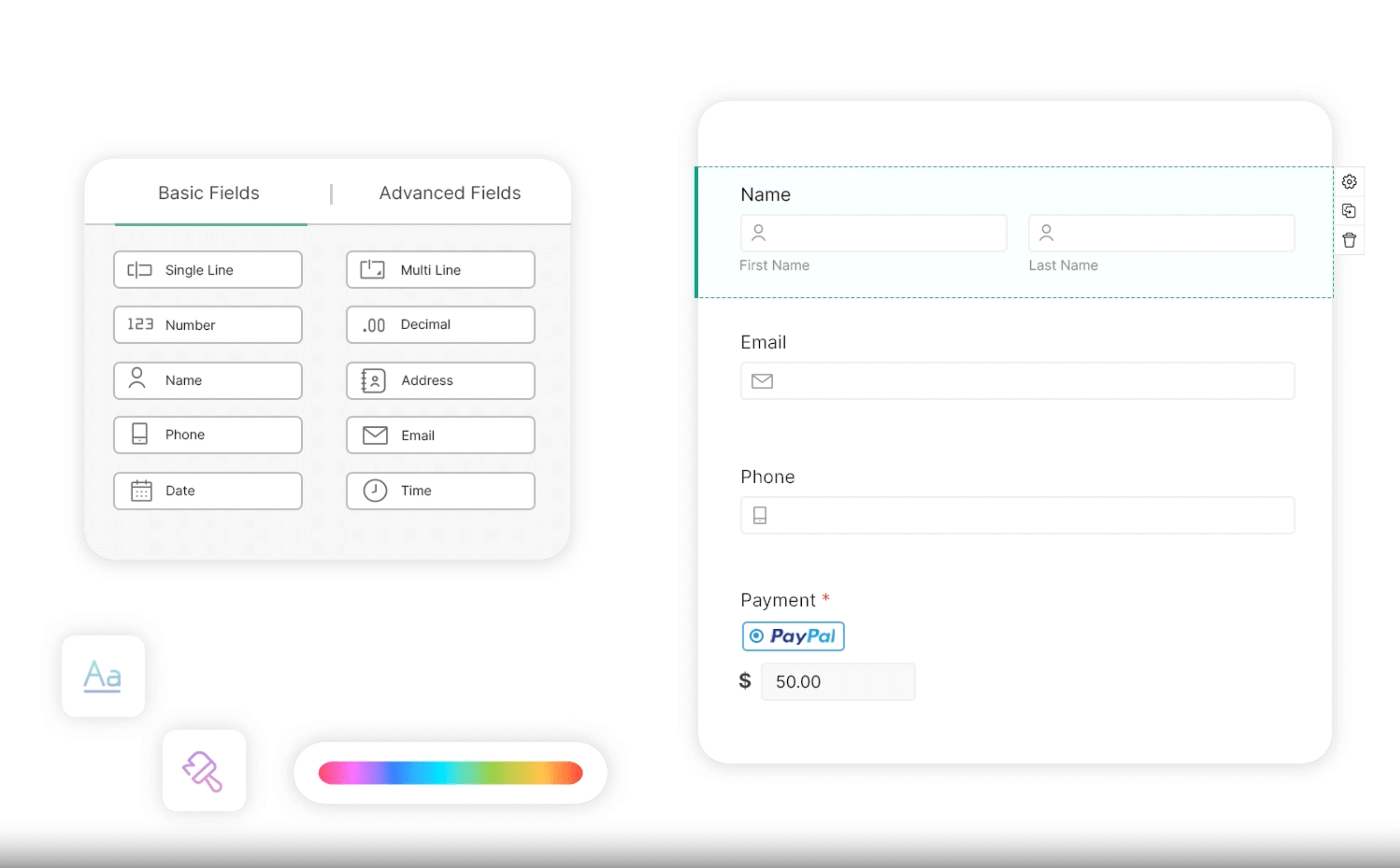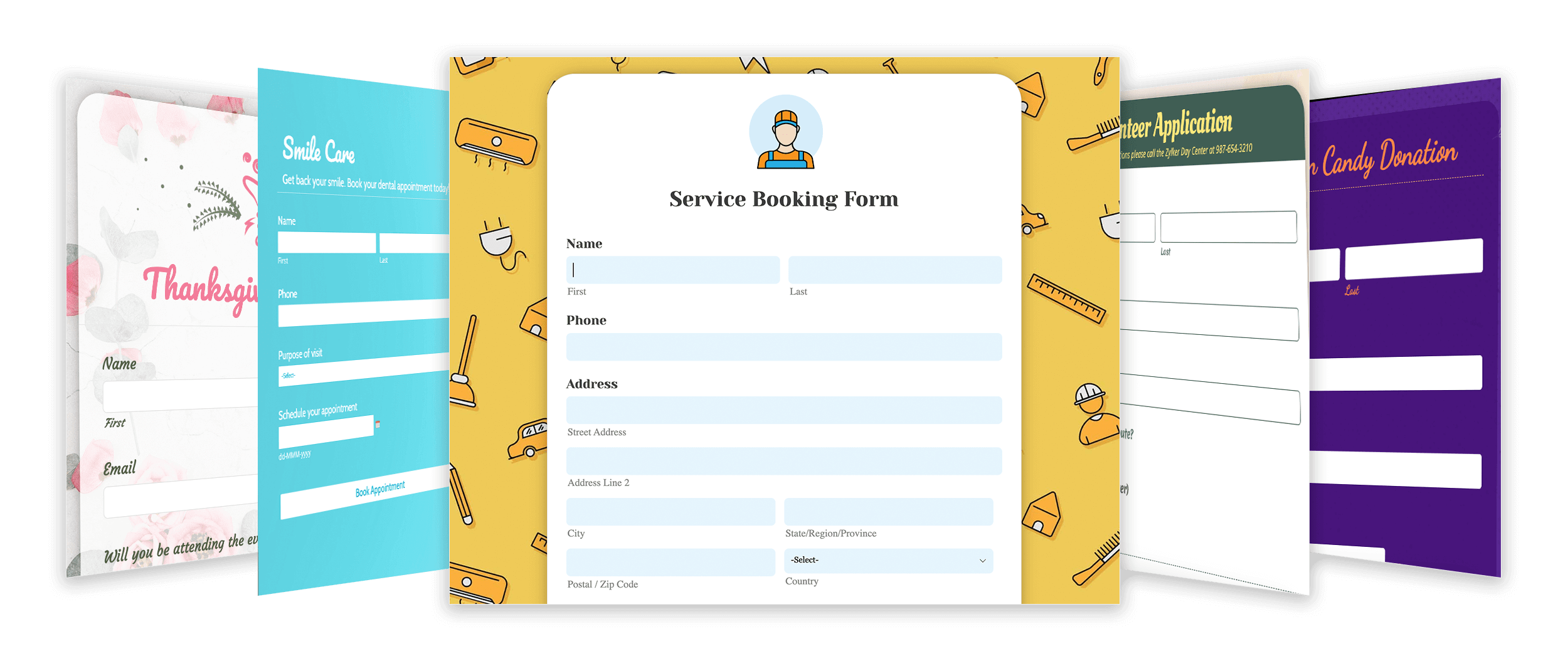 Themes
At Zoho Forms, we have a form design for your every mood and need. Choose from a variety of pre-designed themes suited to different goals and industries. You can access themes you and your organization have created and saved under My Themes/Org Themes.
Alternatively, select from a library of background images, or upload your own, to create a unique look and feel for your forms. Get started with online form design templates and make your own form today.
Colorscape
Colors play a crucial role in branding, and our form designer makes it easy to find the perfect color palette. Choose from a wide range of colors, or input your custom HEX or RGB values, to create a cohesive and consistent look across your forms.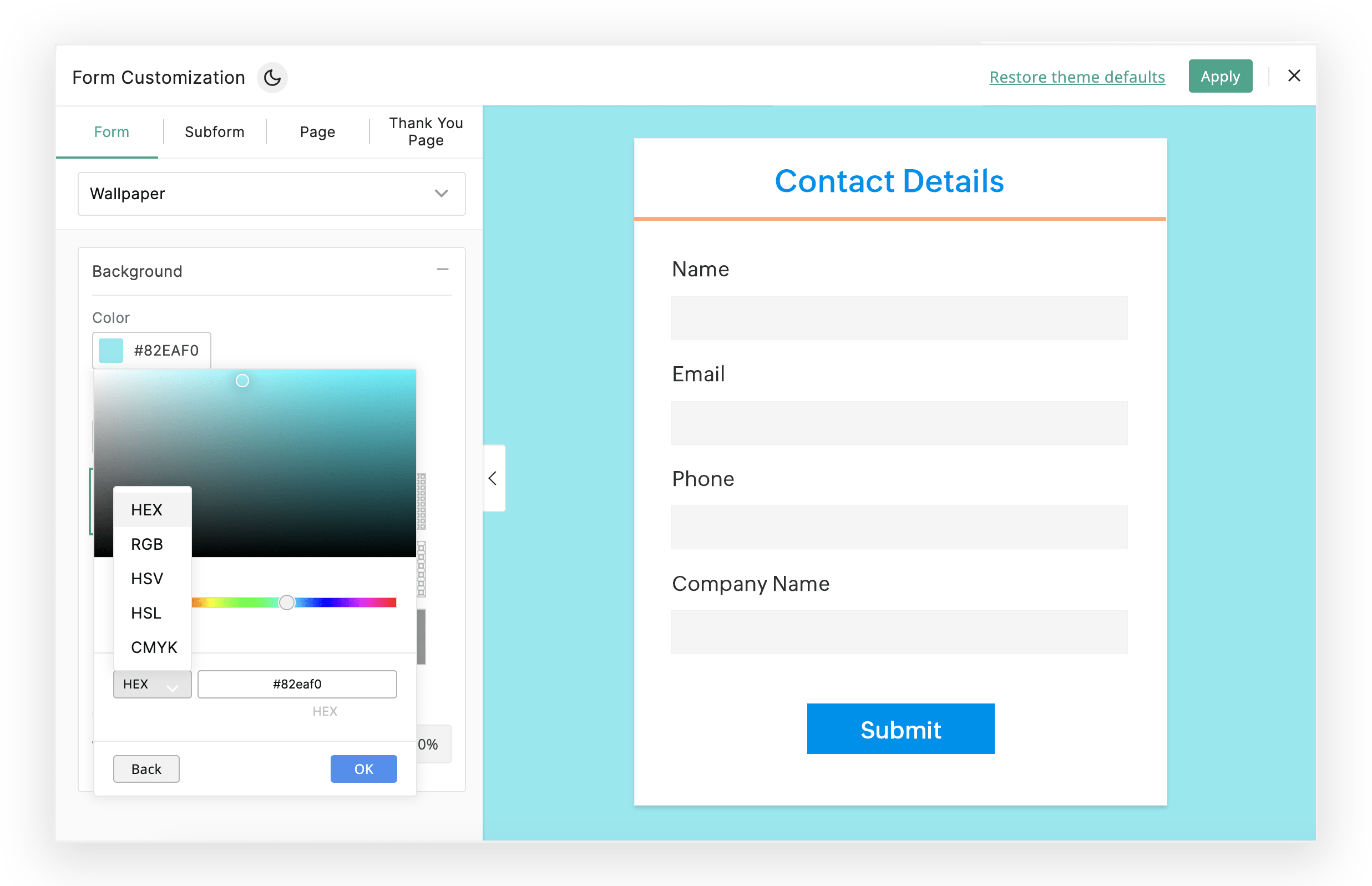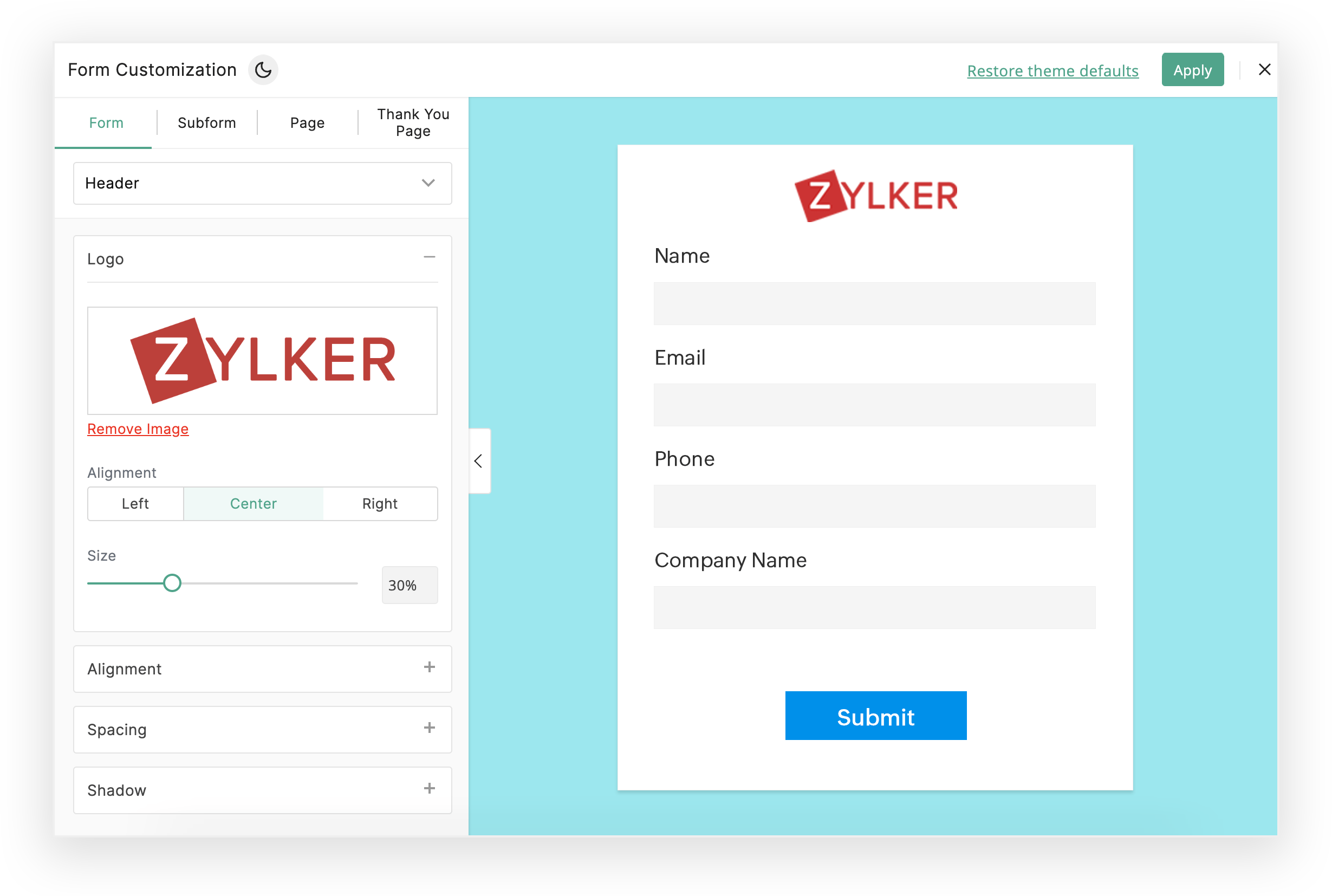 Logo
By incorporating a logo into your form design, you can promote brand recognition and establish a consistent brand presence across different touchpoints. With Zoho Forms, users can easily add their company logo to their forms for a familiar and professional appearance. This feature enhances the visual appeal of your forms, while strengthening the connection between your company and the forms it sends to its customers.
Form fields
Zoho Forms' designer offers a vast array of drag and-drop form fields. From basic fields, like Name, Phone Number, and Email Address, to advanced options, like Formula, Subform, and Payment fields, our form fields are designed to cater to your unique needs.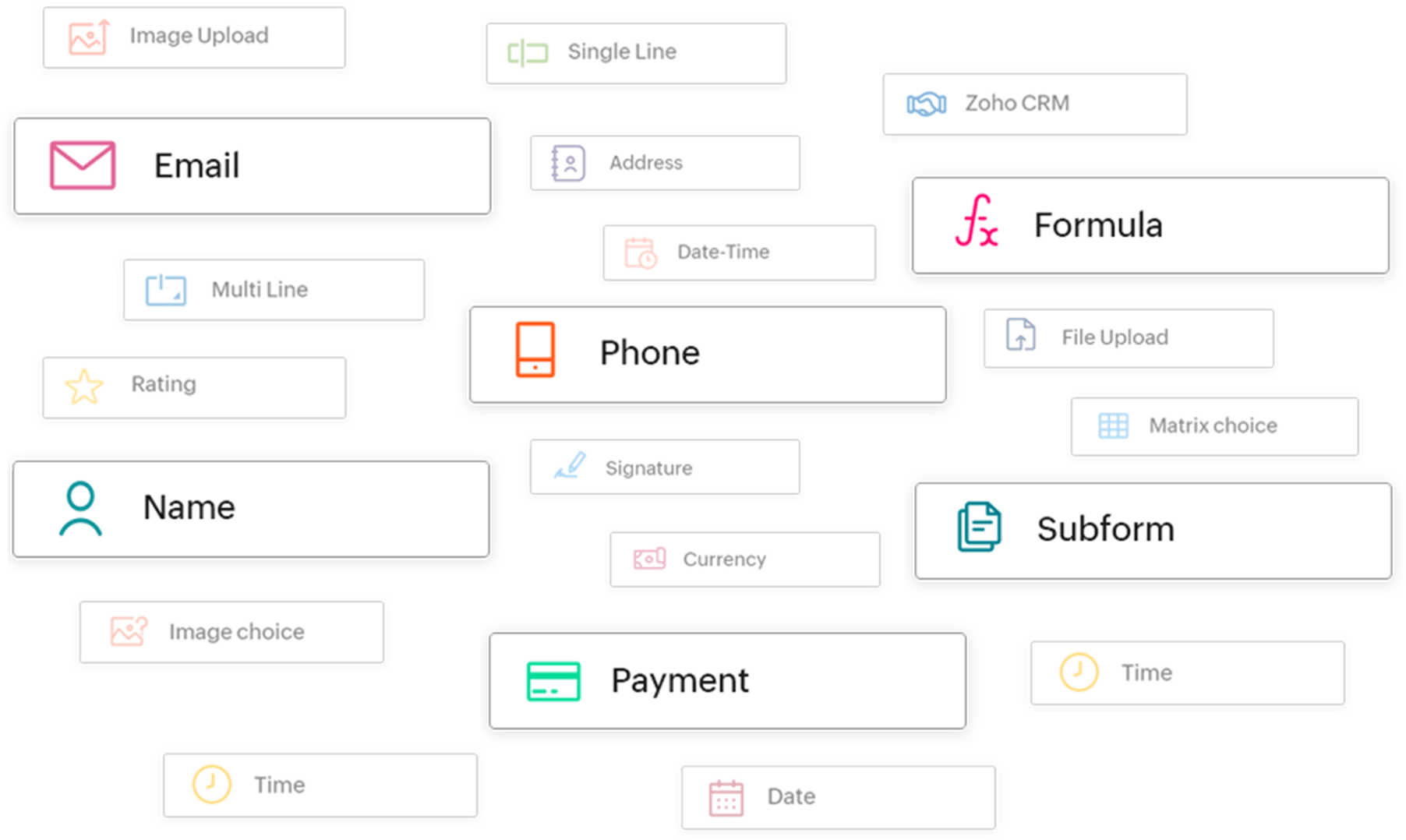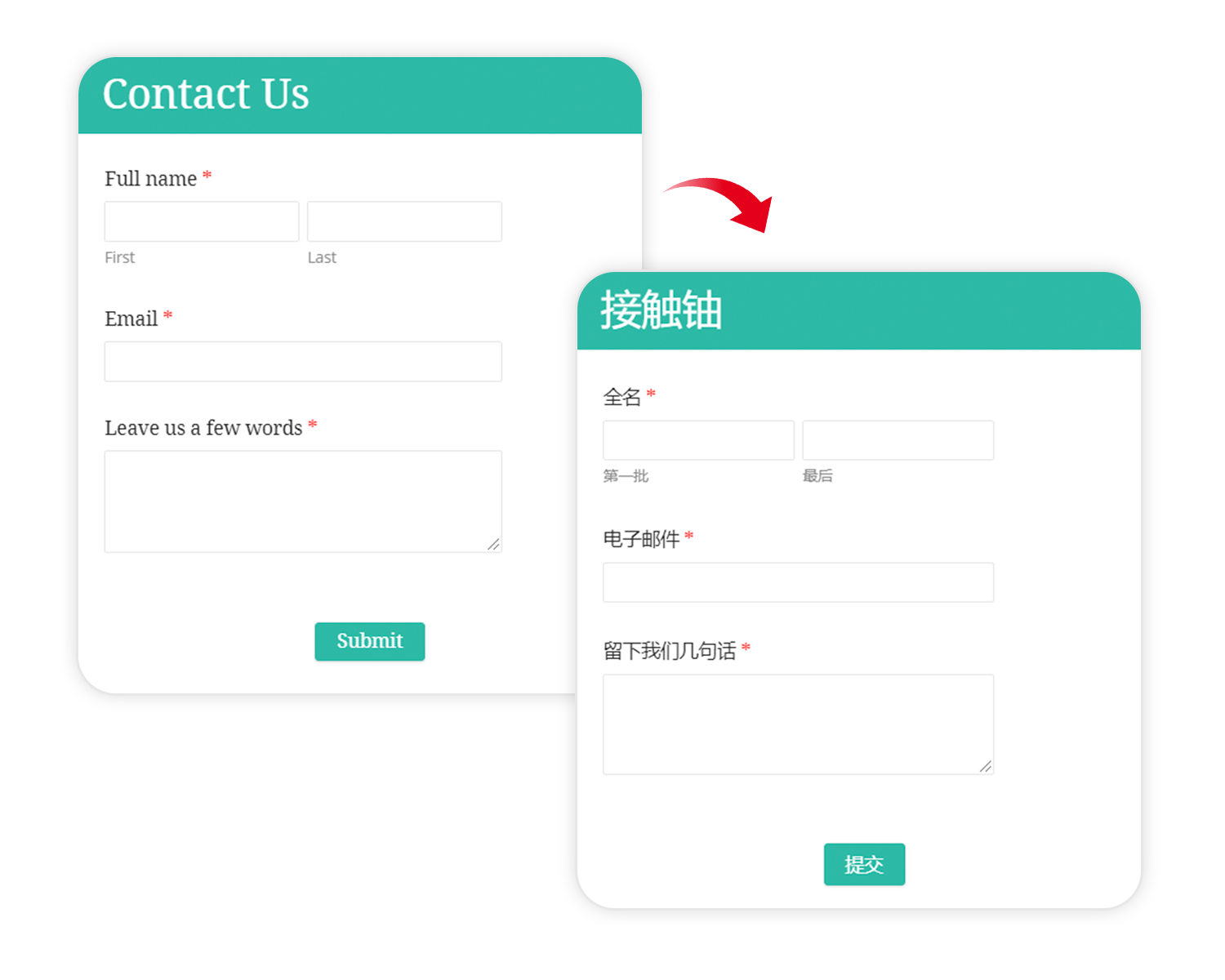 Form languages
With our web forms designer, you can create custom forms in more than 90 languages. Select a language to translate your form fields, buttons, messages, and labels. Zoho Forms makes it easy to suit the language preferences of your users, helping you improve their experience and increase engagement.
Fonts
Typography matters! Zoho Forms offers a wide selection of fonts to choose from, so you can create forms that are visually appealing and easy to read. Customize the font style, size, and color to match your brand's guidelines.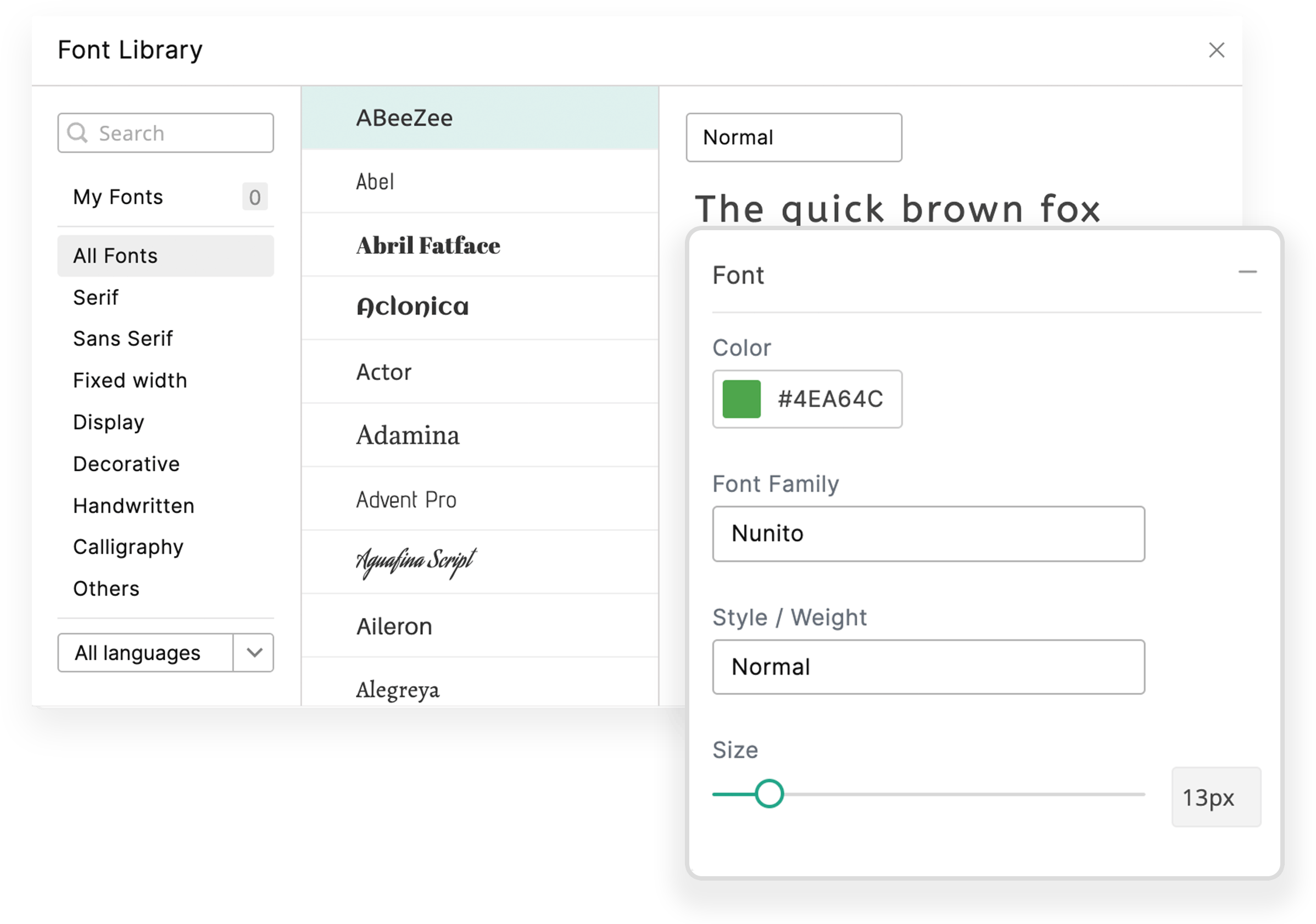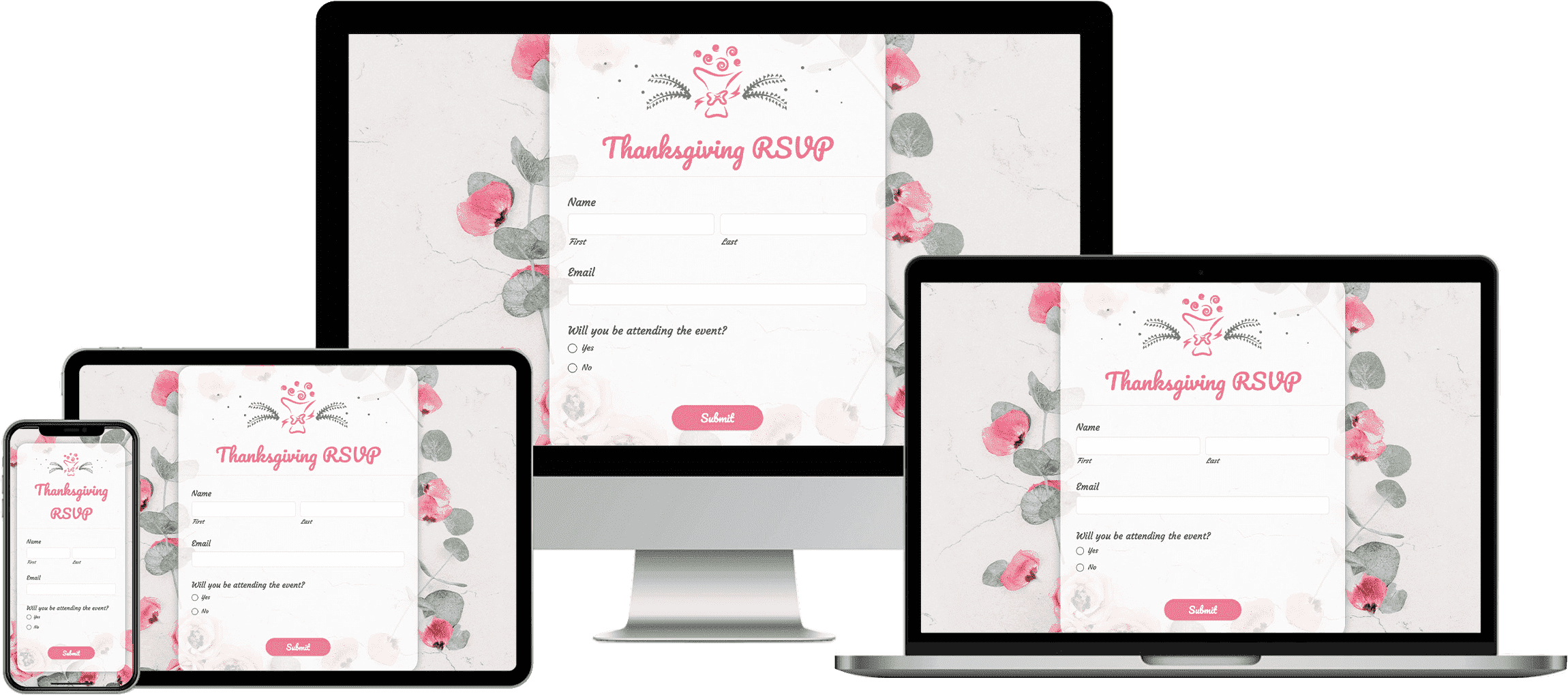 Responsive designs
Your custom-designed form can be accessed on any device, anywhere on our online form designer for free. All our form designs are responsive and provide great interactive experiences across a wide range of devices, across desktop to mobile devices
Unleash Your Creativity with the best form designer software for free
Sign up now!