Custom Form Maker Software
Personalize your forms with robust customization and branding options
Try now
Stay on theme with Zoho Forms
Modify your form's components to your liking and make each element work seamlessly with your web page's design and aesthetic. Adjust the fonts, width, transparency, colors, backgrounds, and borders to get the desired effect out of your form.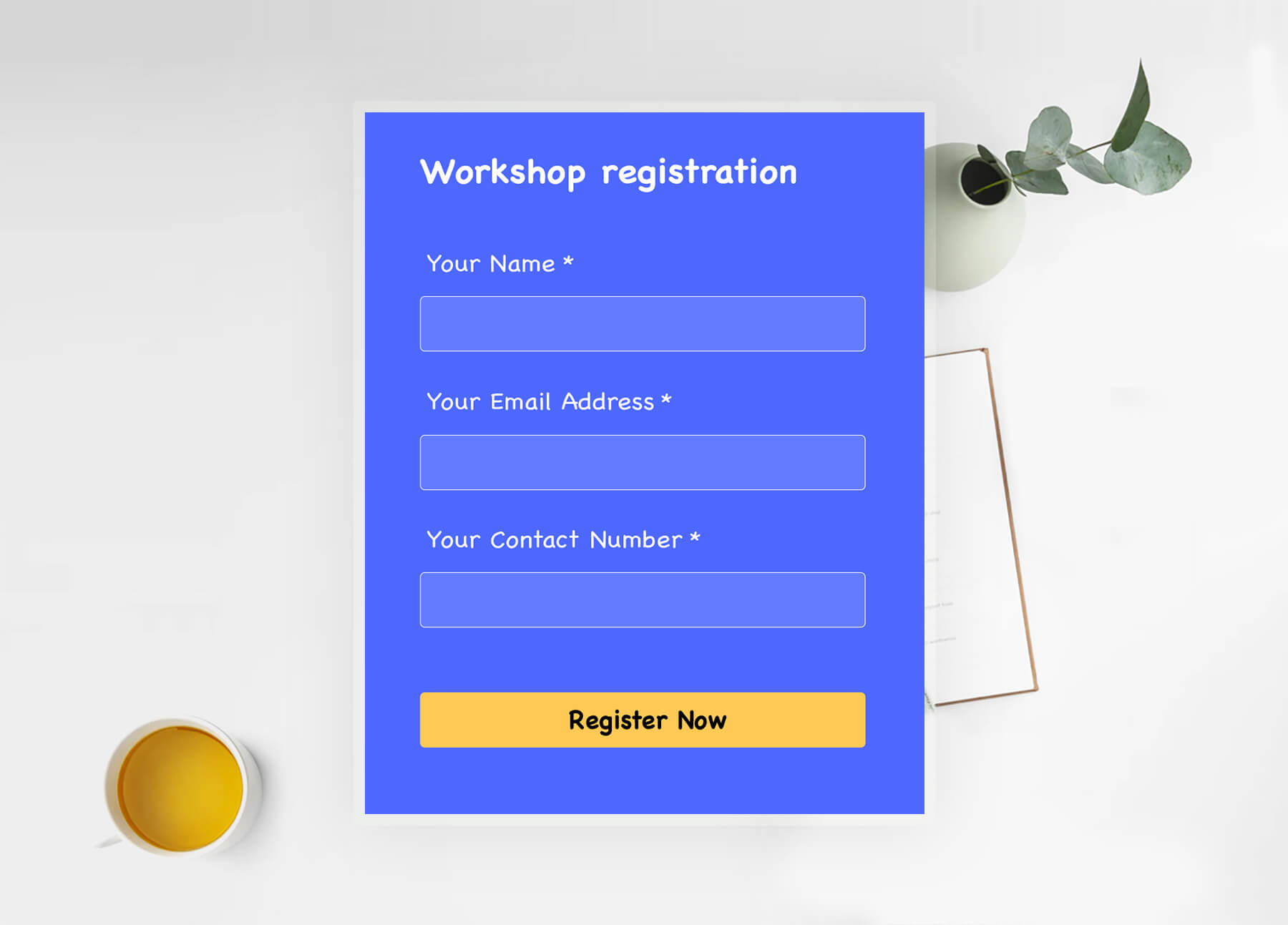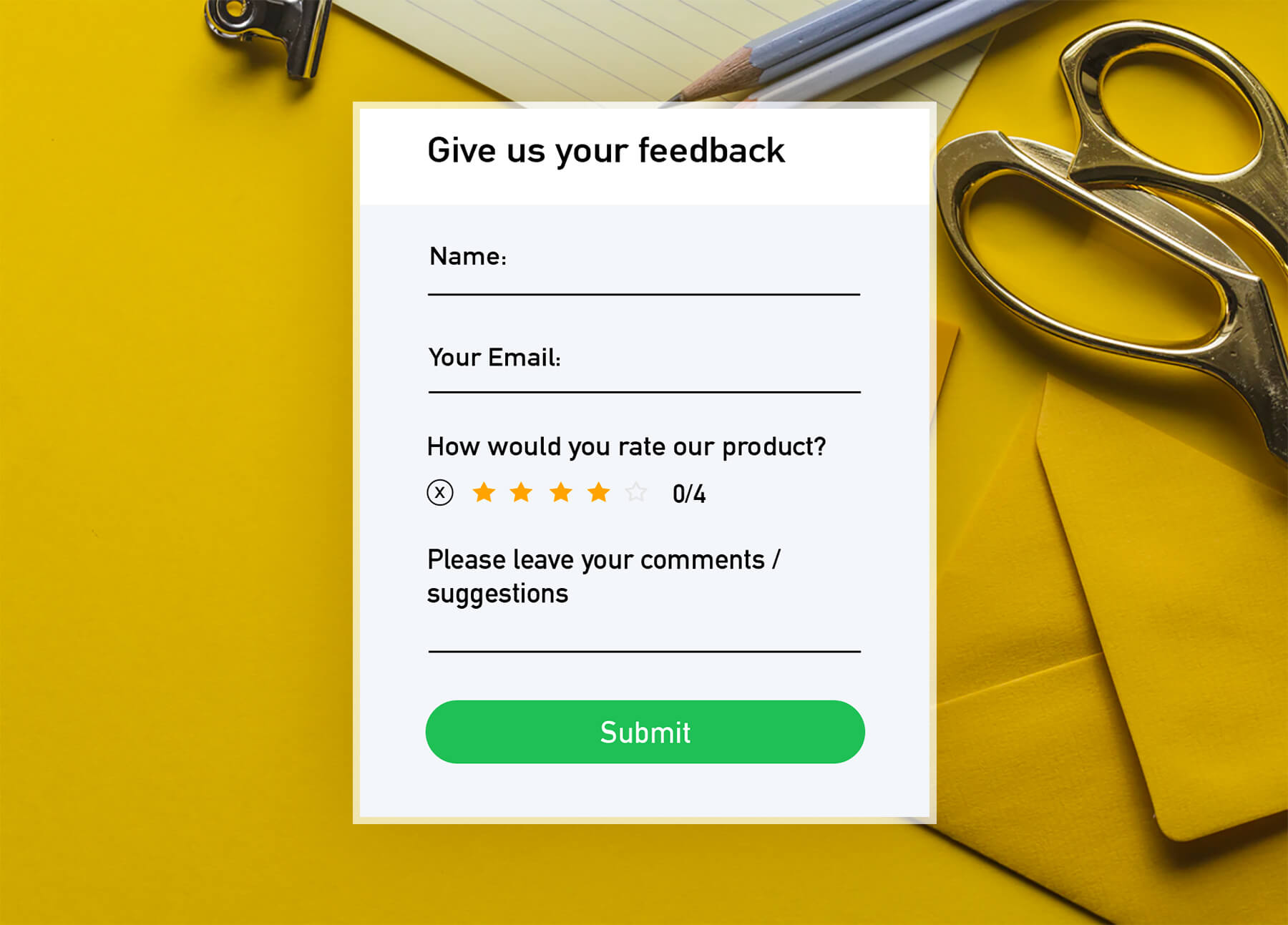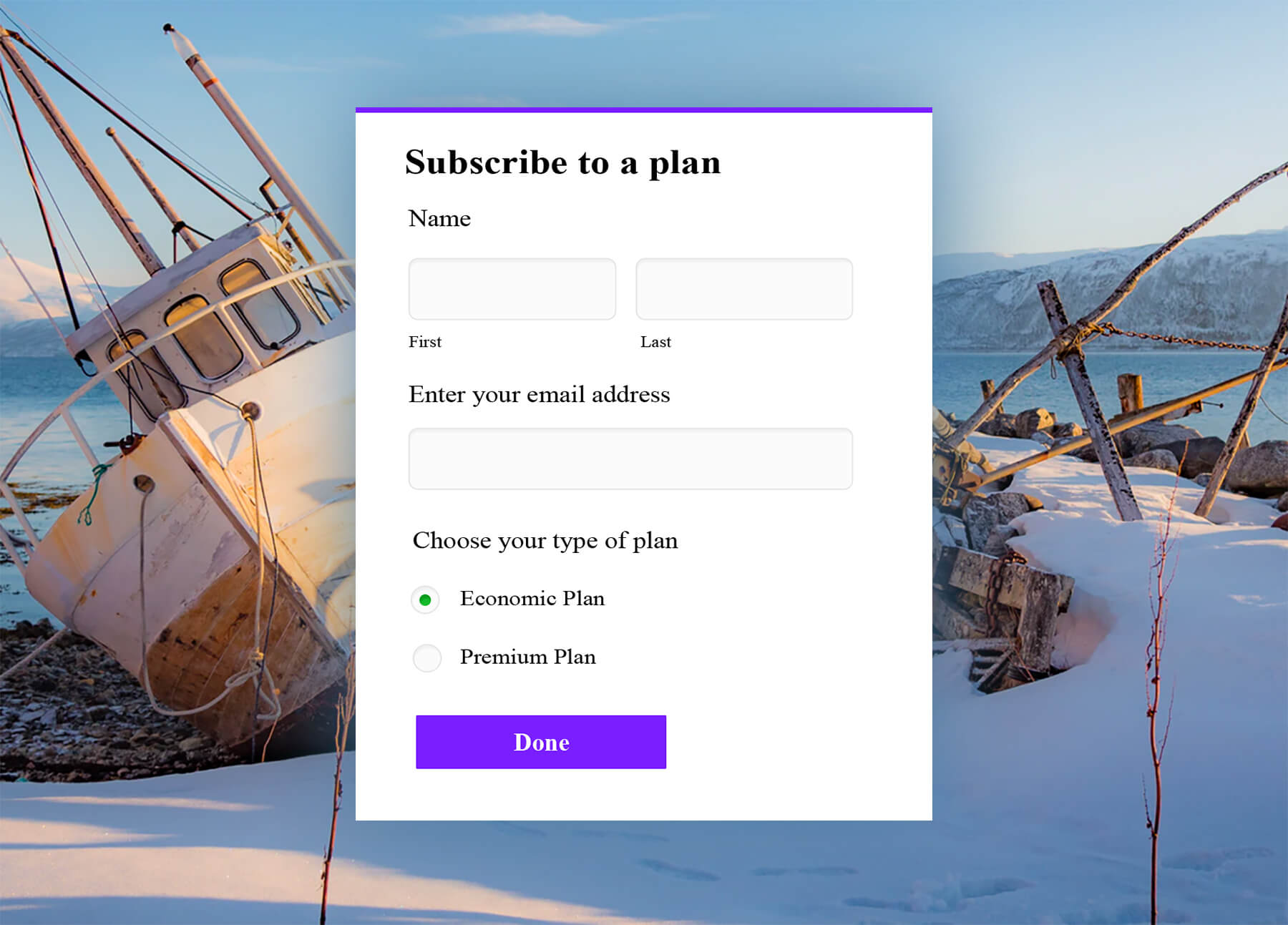 Give your form URLs a unique identity
Use your company's domain or subdomain in a publicly accessible form's URL. Maintain brand consistency and ensure your form's authenticity across several mediums by allowing respondents to recognize the company and brand name backing a form.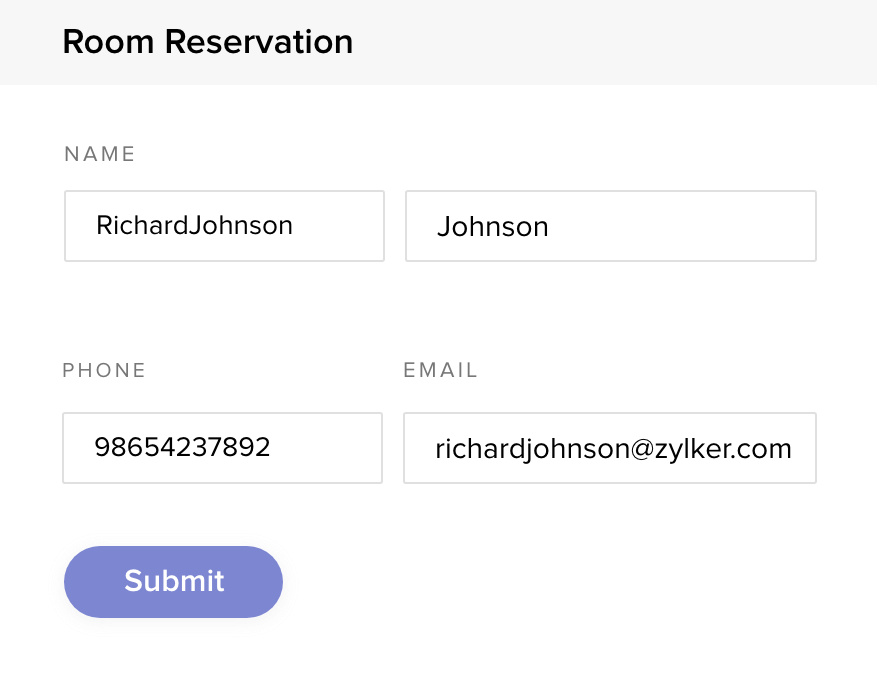 Branding done right
Establish brand identity by employing your trademark colors, patterns, fonts, and preferred language in your forms. Integrate your logo into all your forms as the final touch in the branding process.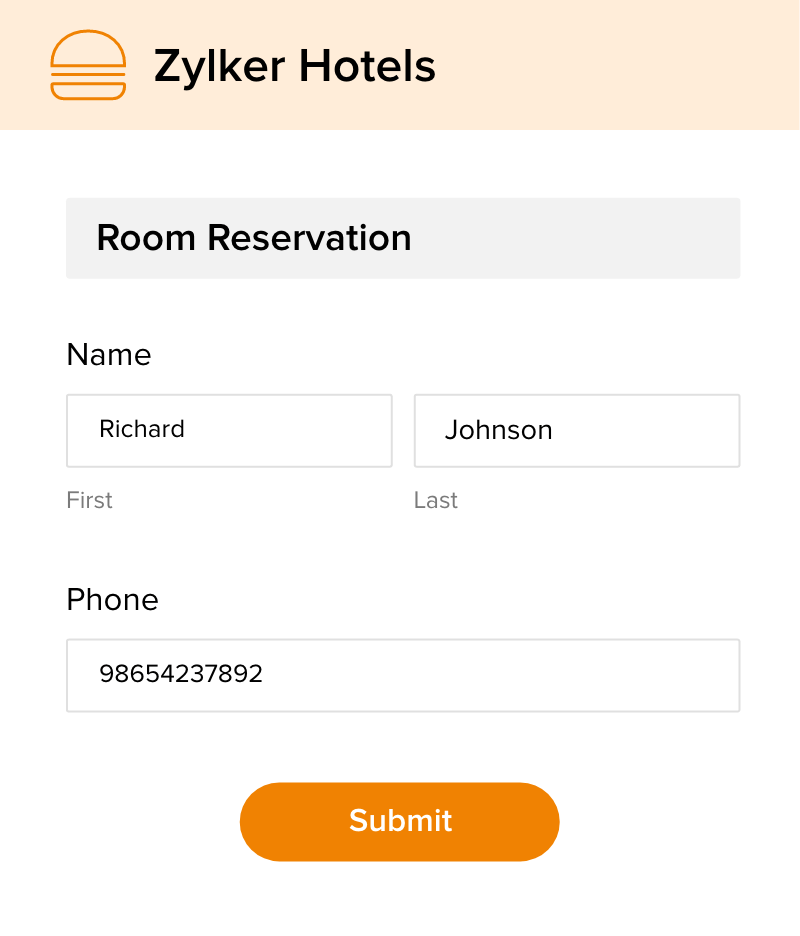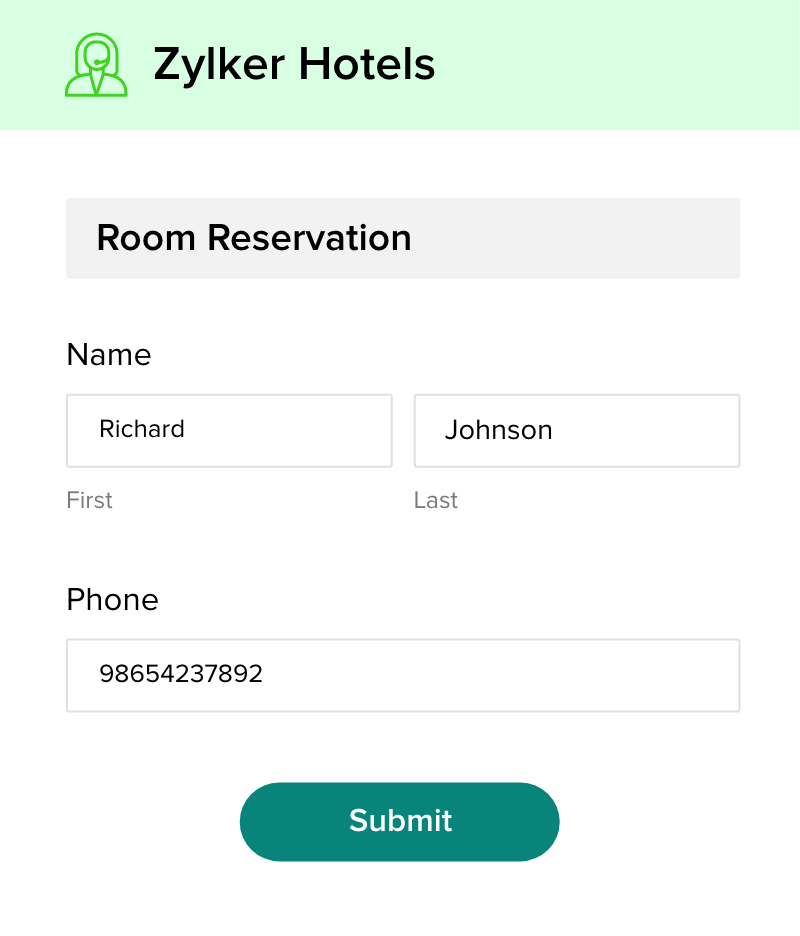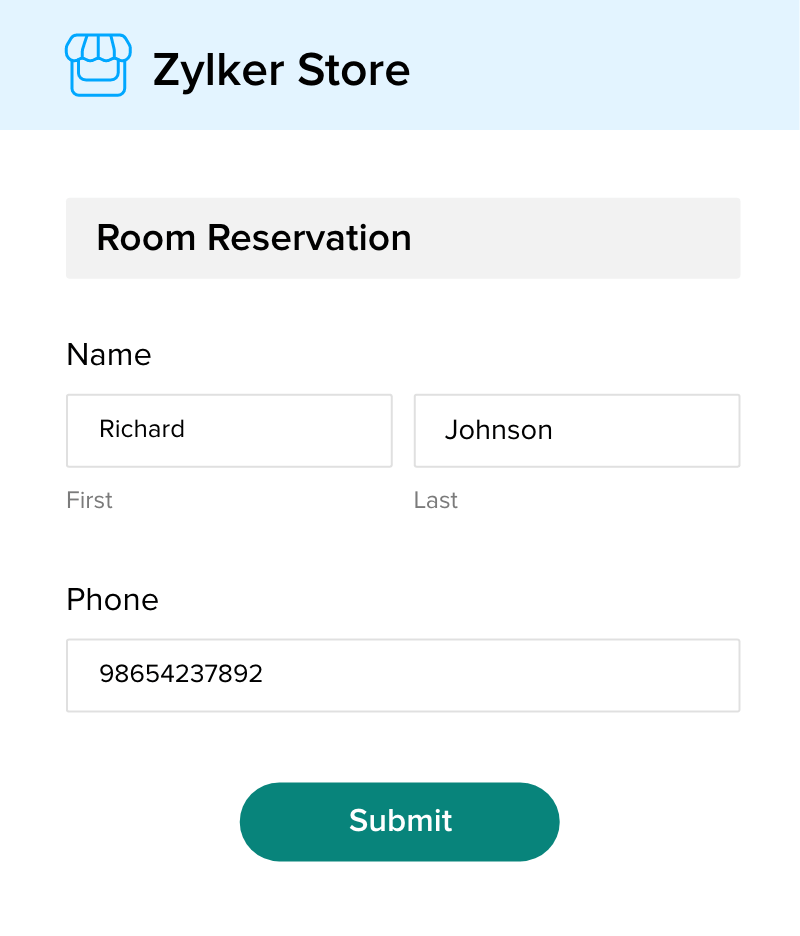 Make forms interactive with custom messages
Guide your respondents through the process of form filling with the help of custom messages that provide descriptions for each field, give instructions, and alert customers to any conditions needing to be met. Make filling forms a hassle-free experience.
Email
Enter a valid email address. (eg: yourname@domain.com)