Select your currency of choice
You can pre-select the currency of your choice in the payment settings. Zoho Forms offers over 20 currencies for you to choose from, so you can run your business from wherever you are located.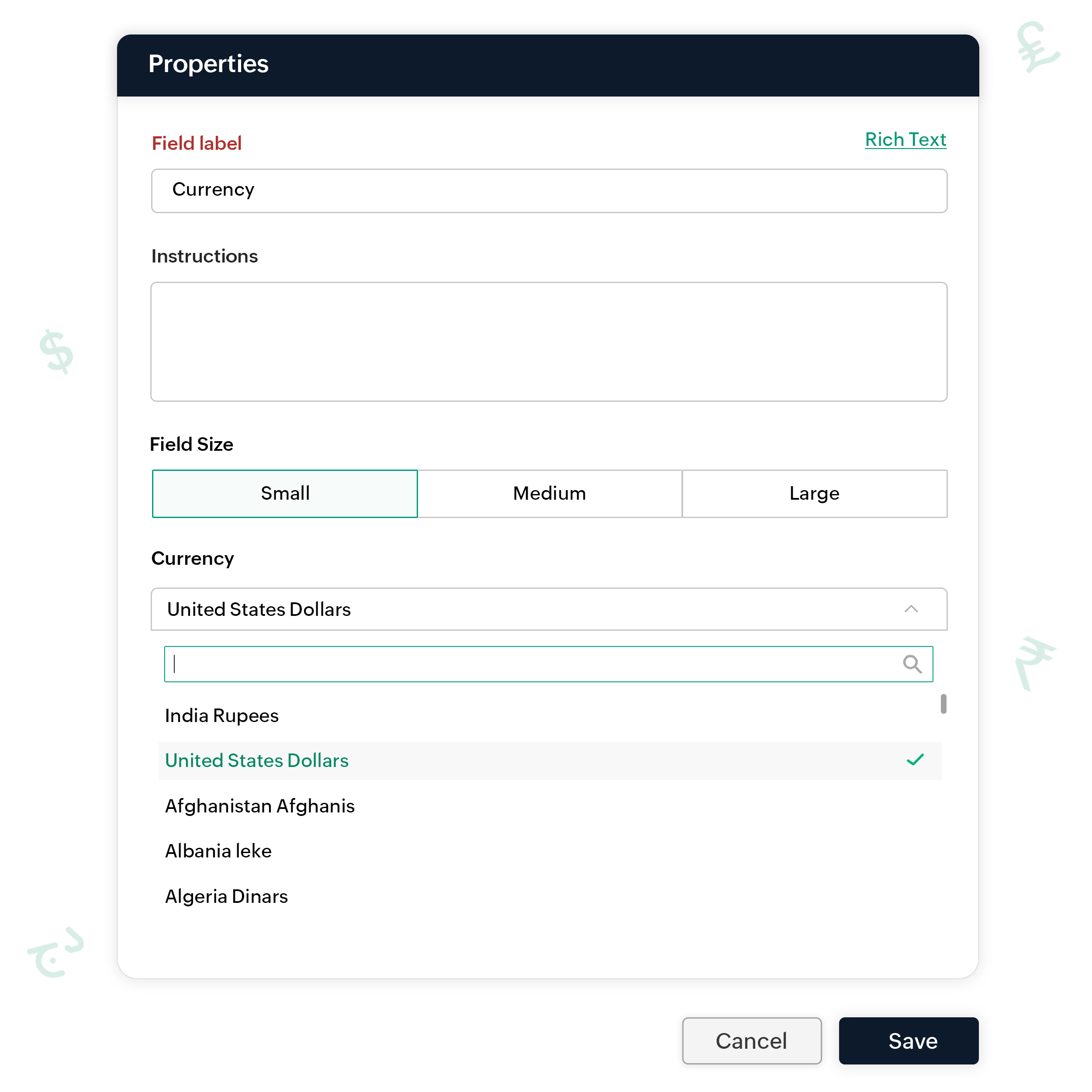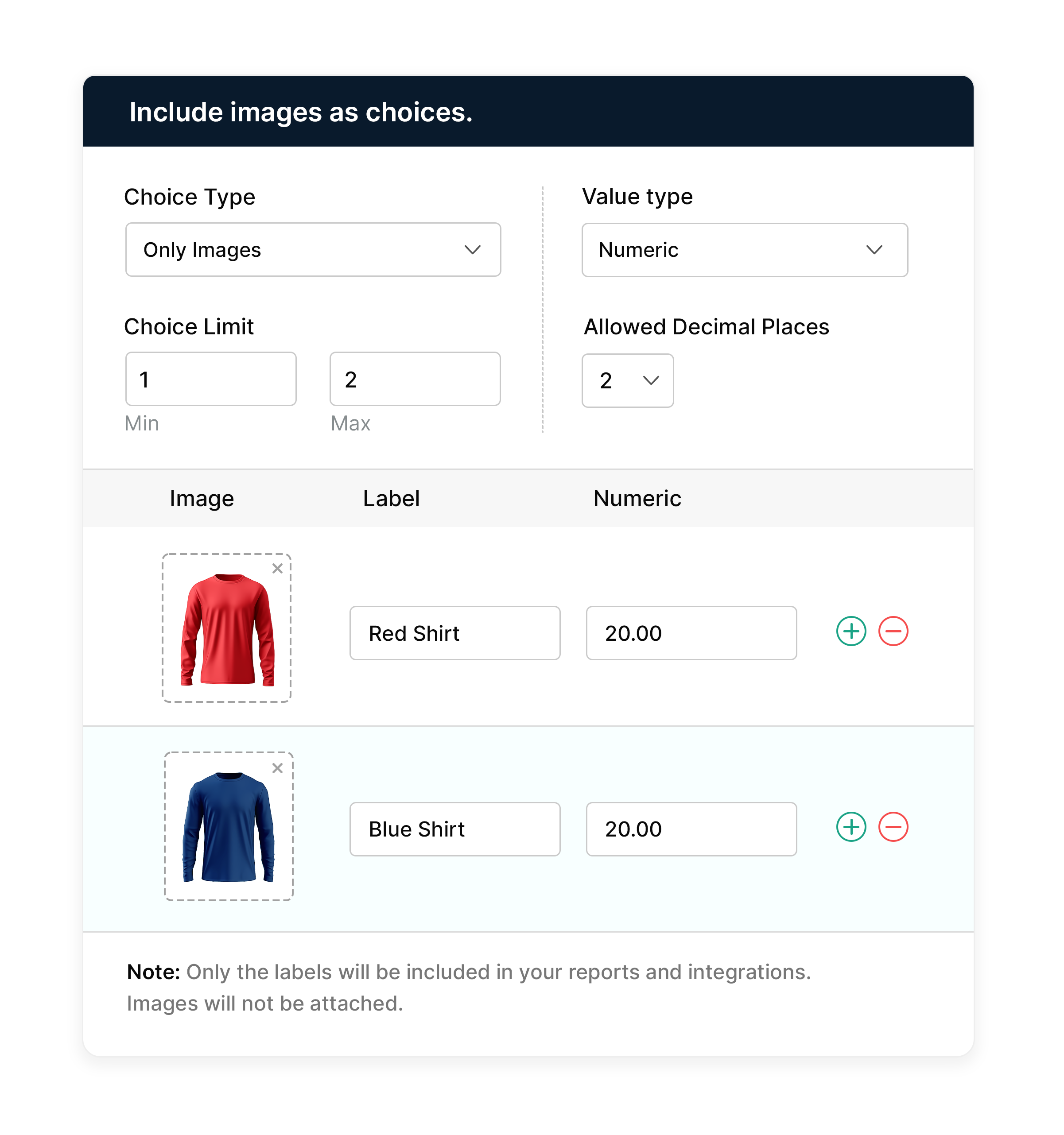 Assign values to product listings
Fix numeric and text values against every individual product or service with the Assign values option. Subsequently, using the Formula field, configure formulae to calculate the total cost of products, discounted prices and the final payment amount on your order forms.
Autofill payment values
You can manually enter a fixed payment value or allow your form to autofill the final payment amount based on a formula you've configured. Configure formulae in your order forms to calculate payment amounts based on the variables of the products chosen, additional taxes, and any extra charges. This allows you to calculate precise payments without errors.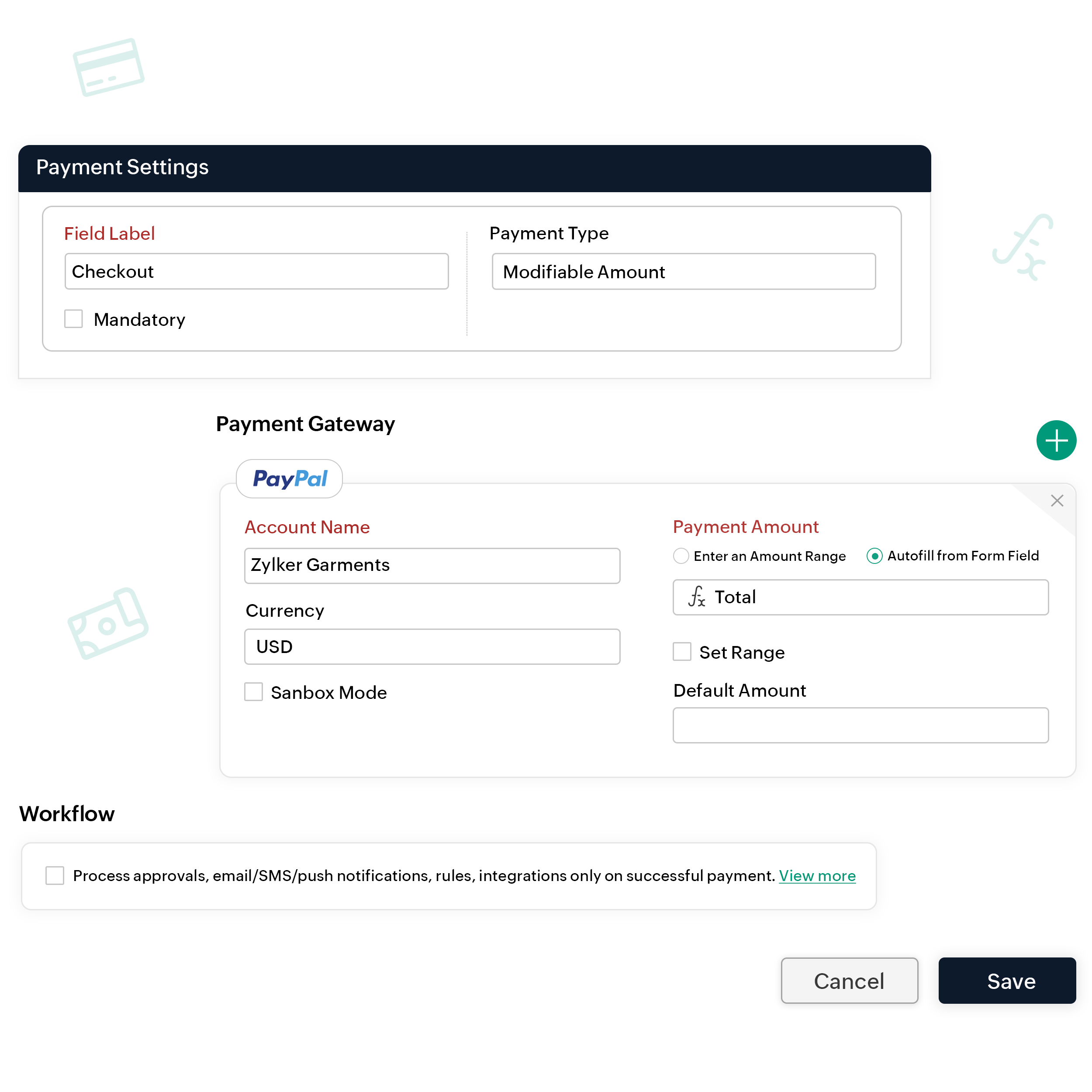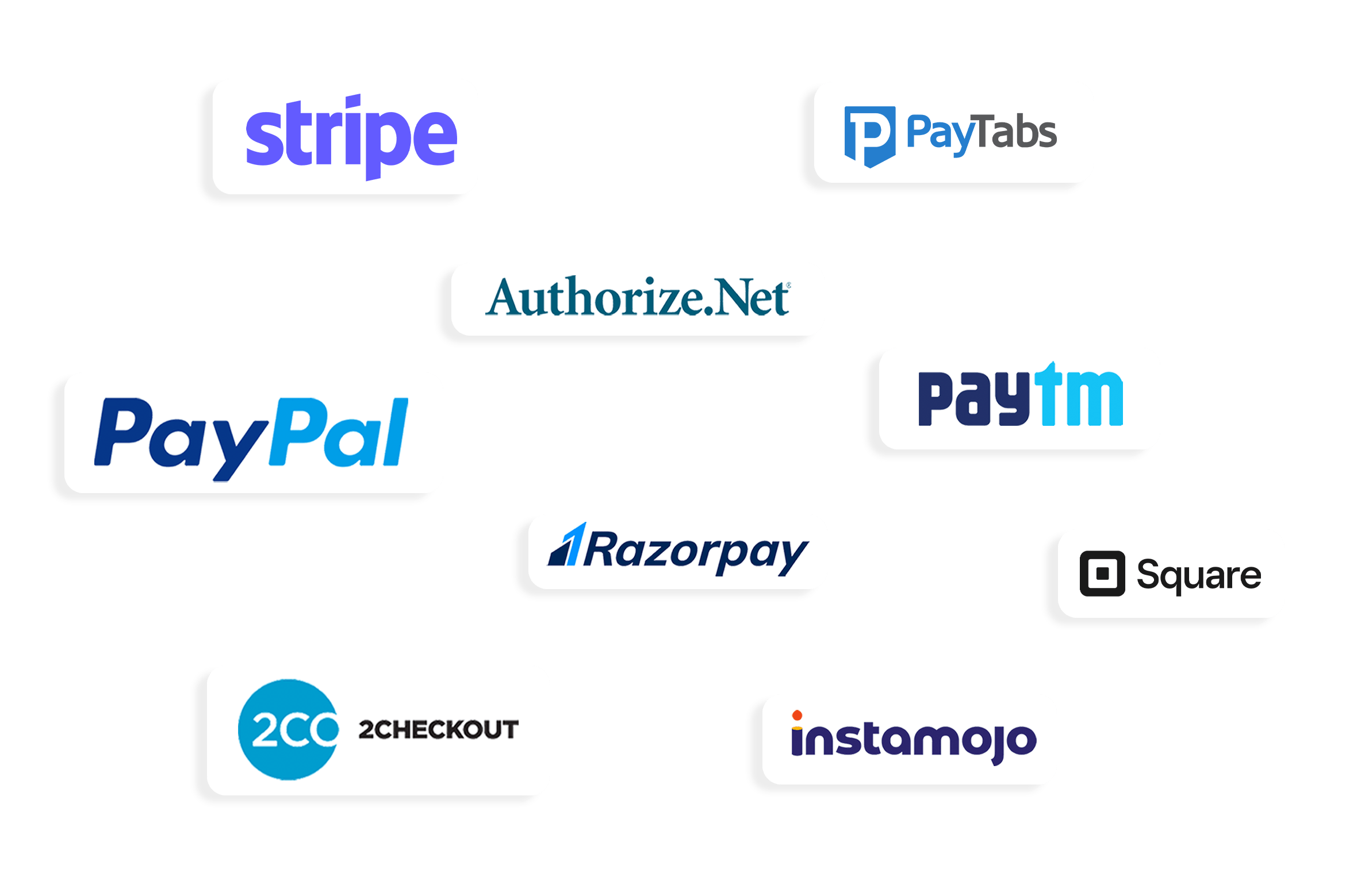 Integrated Payment Gateways
Zoho Forms has integrated with several third party payment merchants to offer you a secure payment process in all your order, service and donations forms. Select one or more payment option from choices such as Stripe, Razorpay, PayPal Check out, Square, Instamojo and more.
Trigger workflows on payment
Set up automatic workflows to activate after a successful payment. You can process approvals, send email confirmations or SMS notifications to customers or your teammates, process integrations, and trigger workflows configured using form rules, all by simply ticking a checkbox.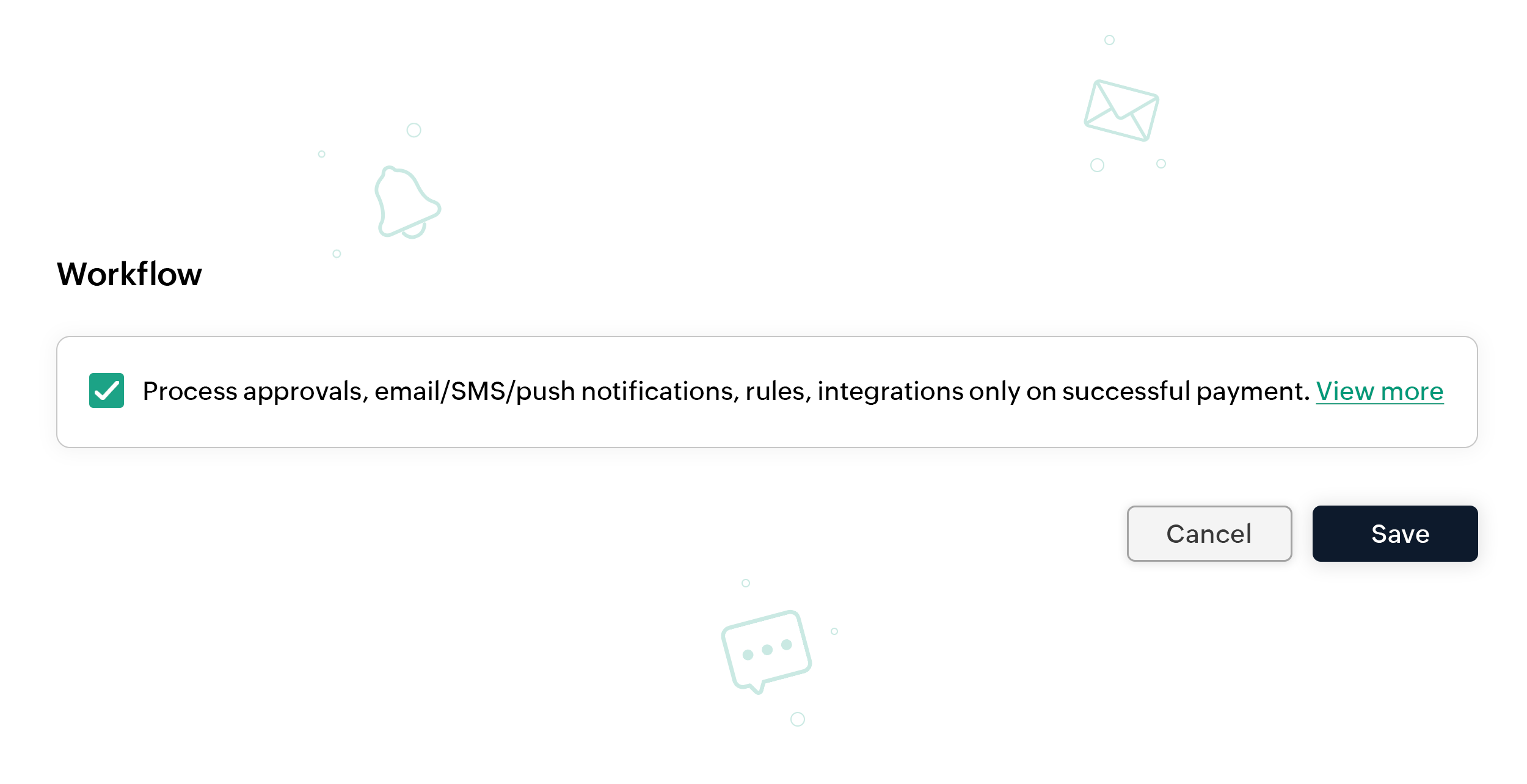 Create customized invoices
Autofill billing information into custom PDFs using the Zoho Forms PDF editor and send invoices, receipts, tickets and more to your customers upon successful payment. Position field inputs contextually within the PDF, include logos, personalized messages or text and images to make your invoices suit your personal brand.