Autofill payment values
You can manually enter a fixed payment value or allow your form to autofill the final payment amount based on a formula you've configured. Configure formulae in your order forms to calculate payment amounts based on the variables of the products chosen, additional taxes, and any extra charges. This allows you to calculate precise payments without errors.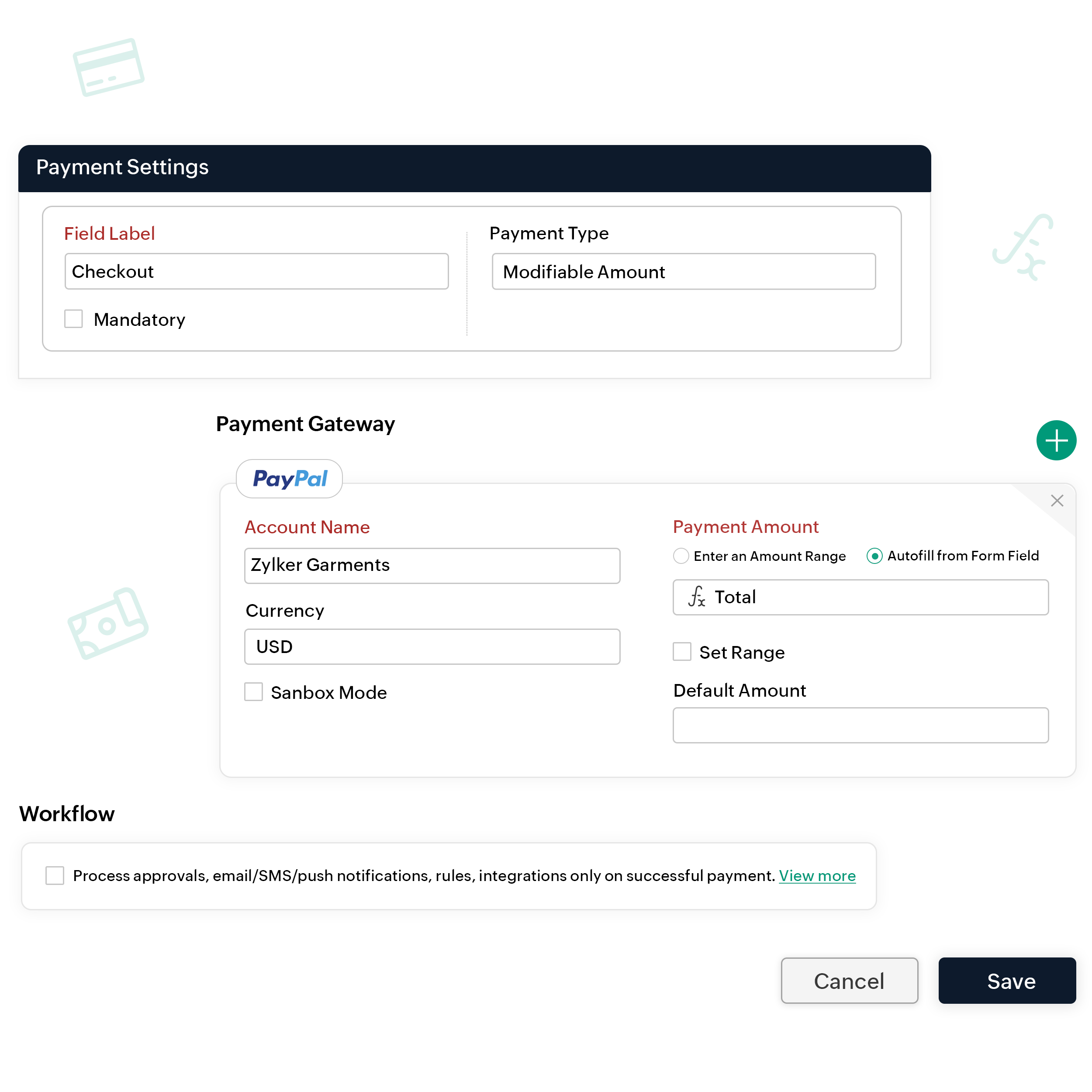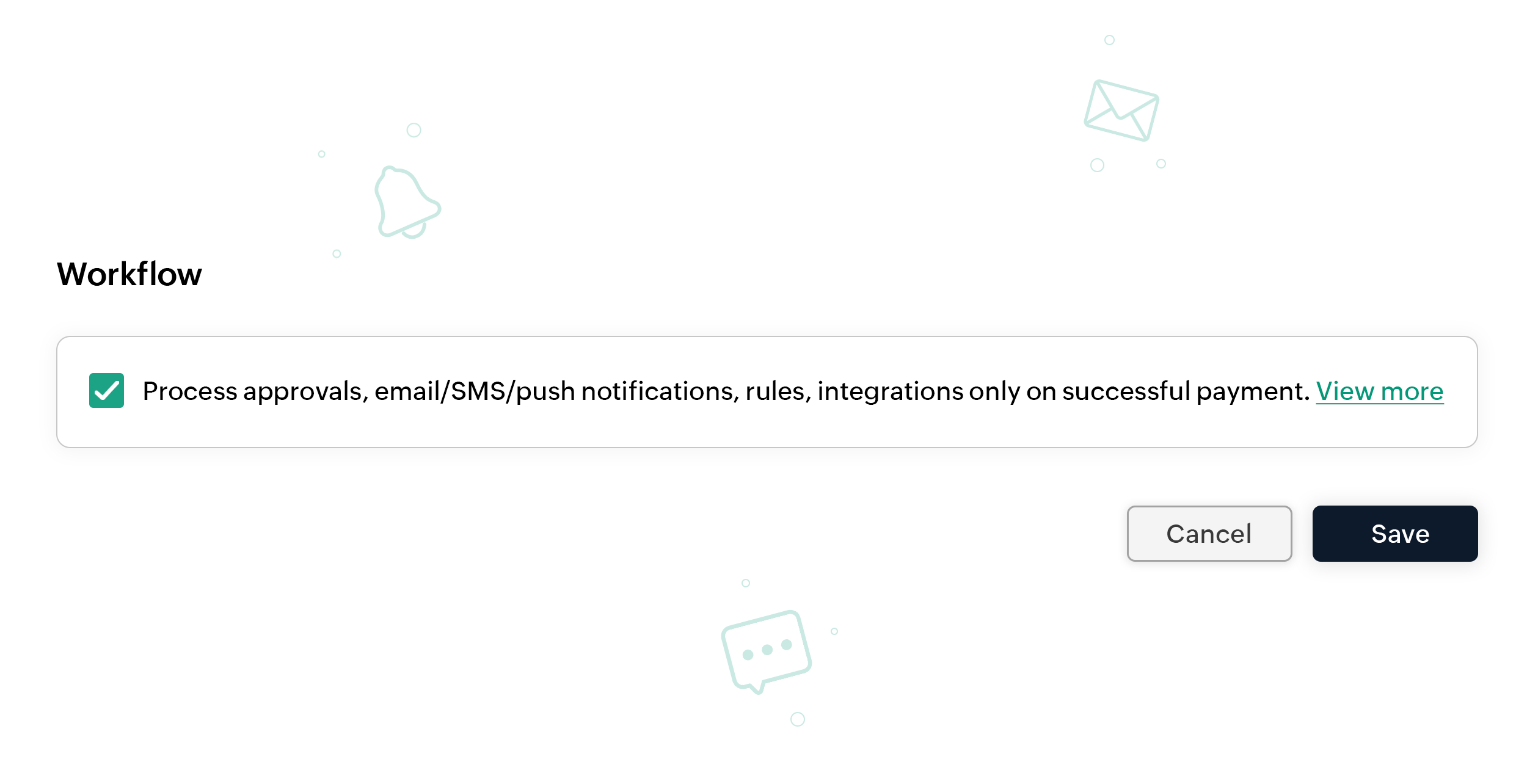 Trigger workflows on payment
Set up automatic workflows to activate after a successful payment. You can process approvals, send email confirmations or SMS notifications to customers or your teammates, process integrations, and trigger workflows configured using form rules, all by simply ticking a checkbox.
Select your currency of choice
You can pre-select the currency of your choice in the payment settings. Zoho Forms offers over 20 currencies for you to choose from, so you can run your business from wherever you are located.