Create paperless intake forms
With online intake forms, your data is stored safely and neatly in the cloud. Eliminate the stress of collecting and managing endless paperwork, and offer patients and clients a contact-free way to share information.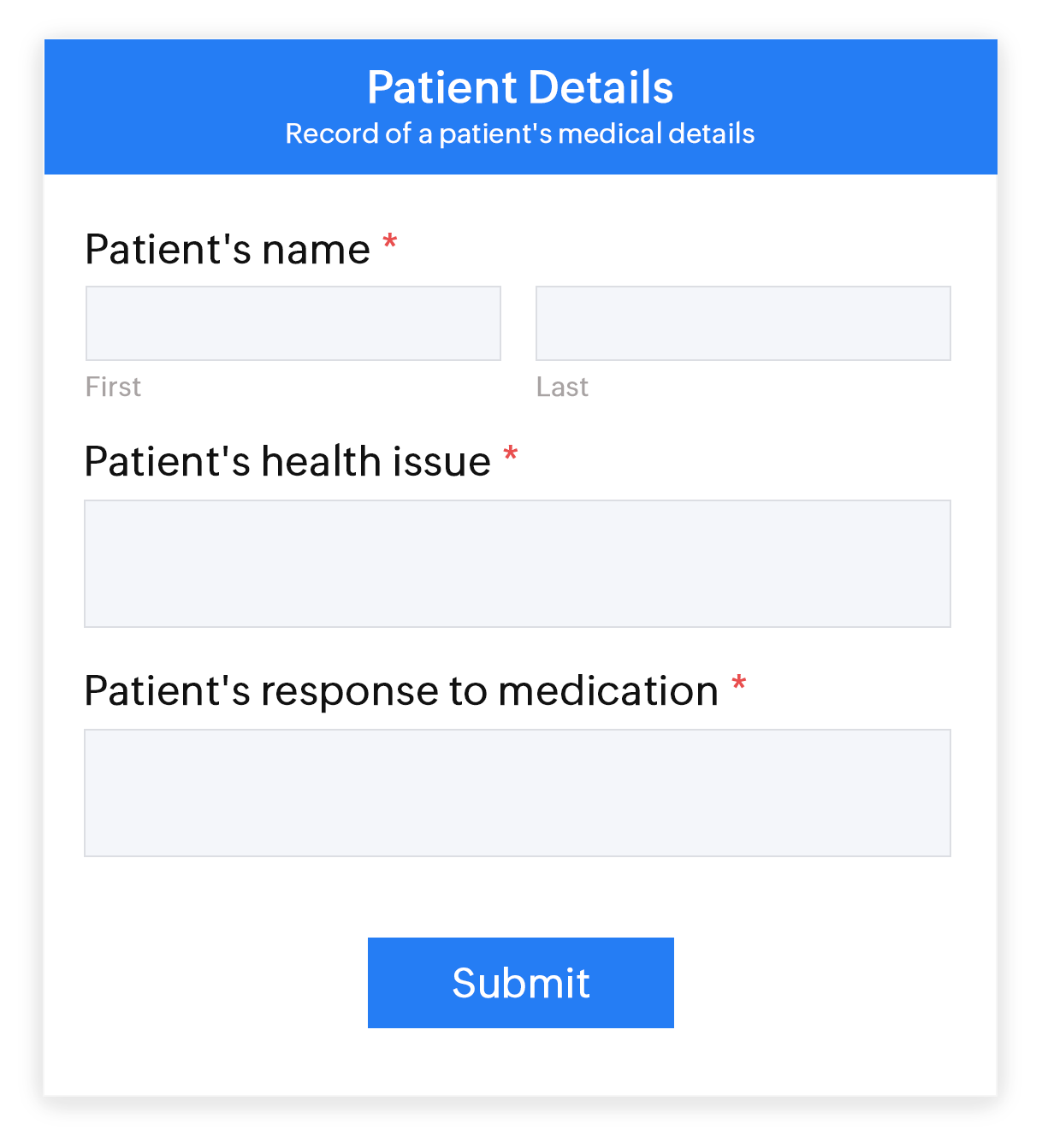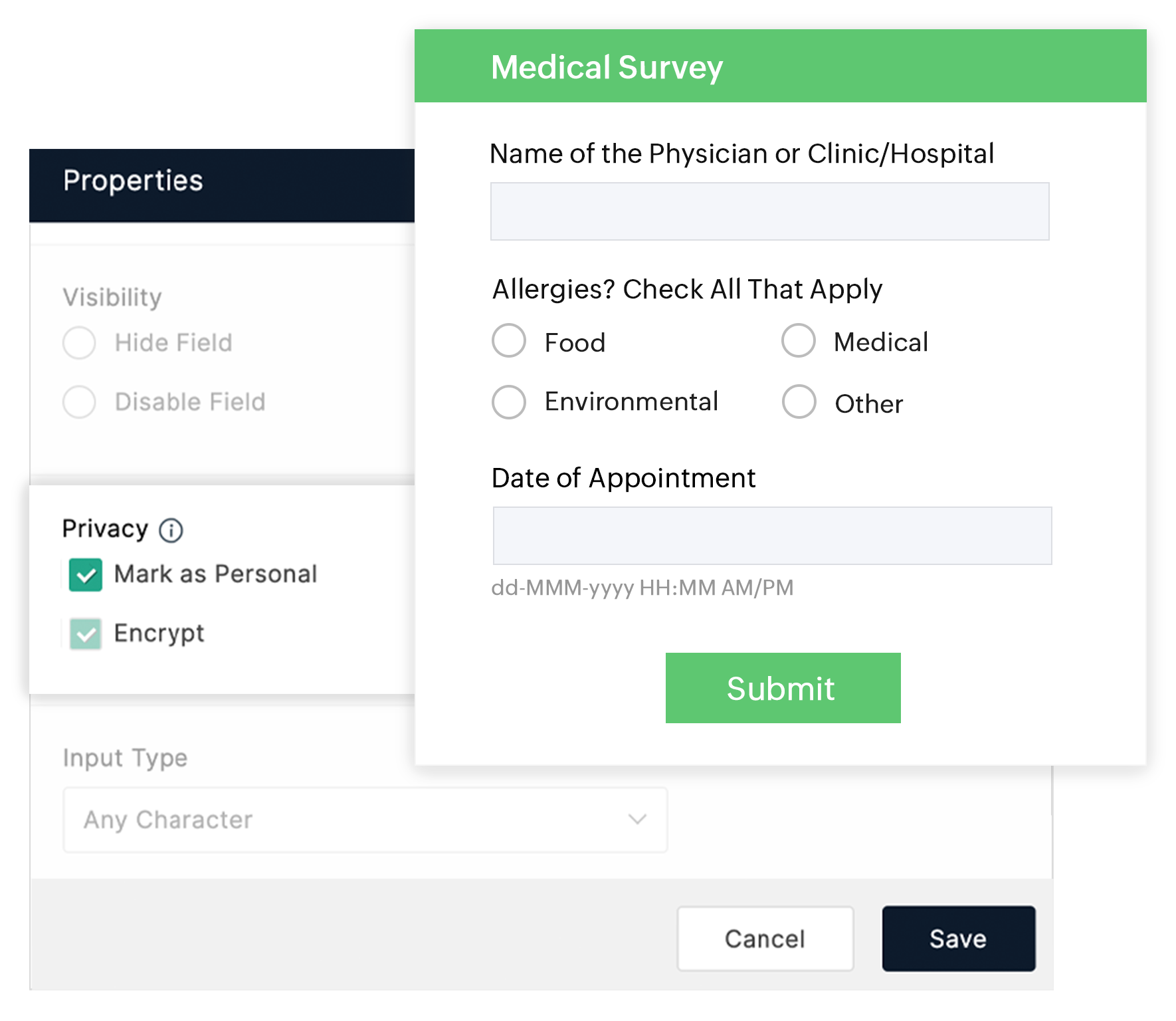 Enhance privacy and security
Zoho Forms is HIPAA compliant, and employs a variety of security features, including field encryption and CAPTCHA. Together, these features make Zoho Forms an ideal choice for collecting sensitive information.
Measure analytics
Zoho Forms helps you gather insights from various tracking sources, like UTM, Facebook, Pixel, and Google Analytics. Get the quality information you need, presented with clear reports and metrics, so you know where to take action.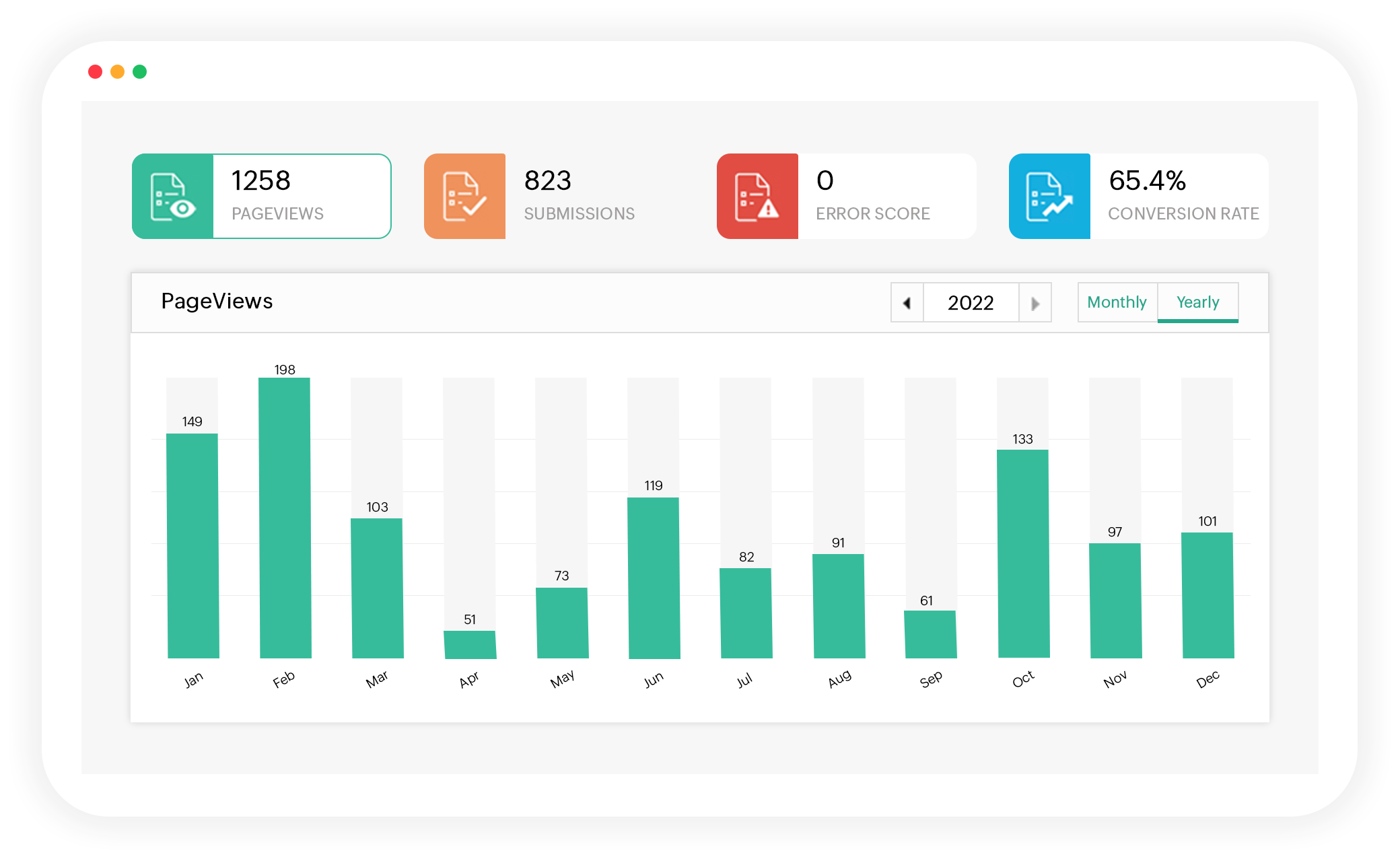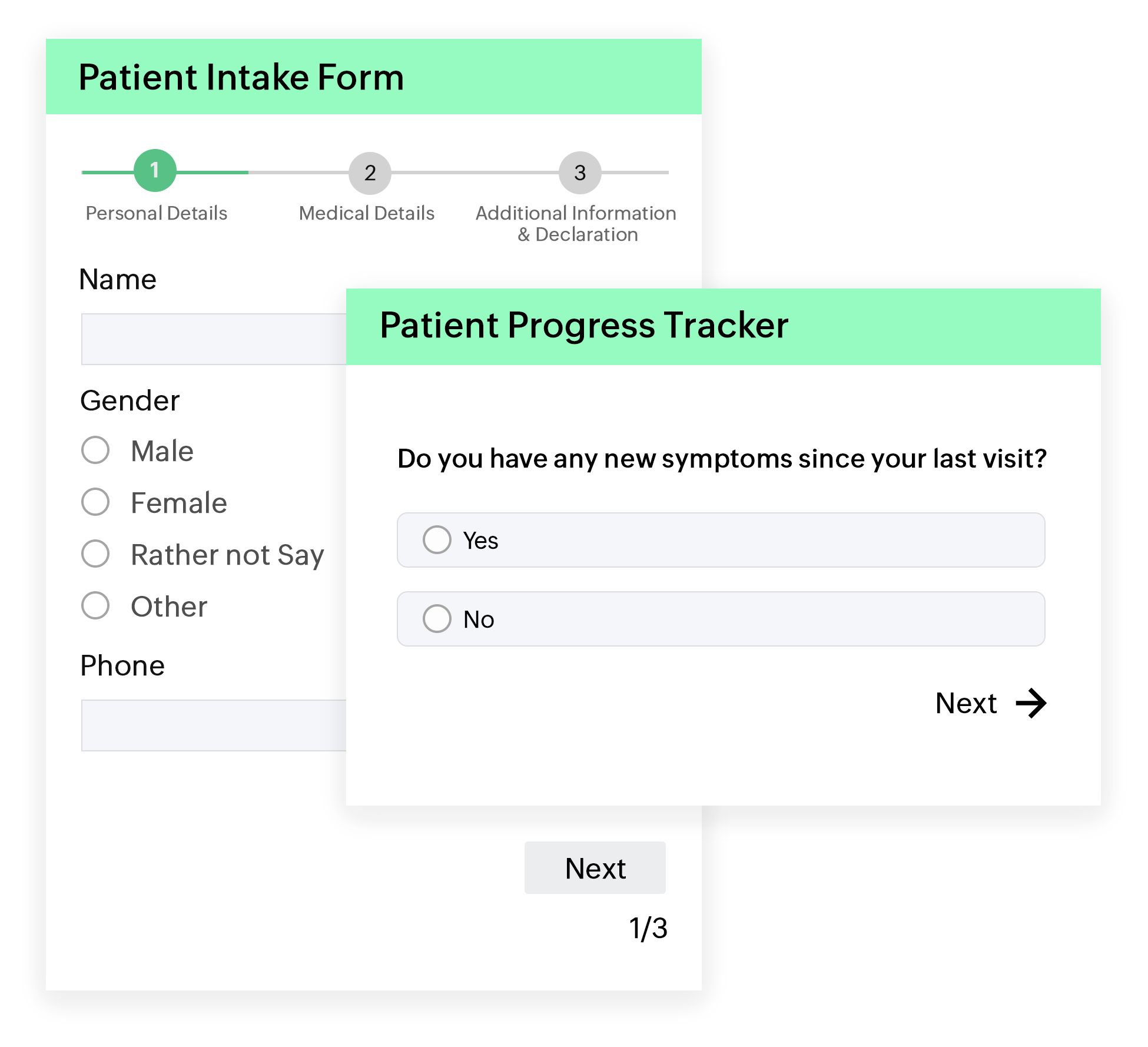 Create engaging forms
Customize your forms to make them more visually appealing. Break forms into clutter-free sections and pages to improve the form filling experience for your respondents. To create a particularly simple and streamlined form, try our Card Forms.
Trade queues for self-service
Use our mobile kiosk feature to make your client intake forms do all the hard work for you. With a kiosk, you can set up self-service counters, making the intake experience faster and simpler. Provide customers with a QR code so they can fill out your form from the device of their choice.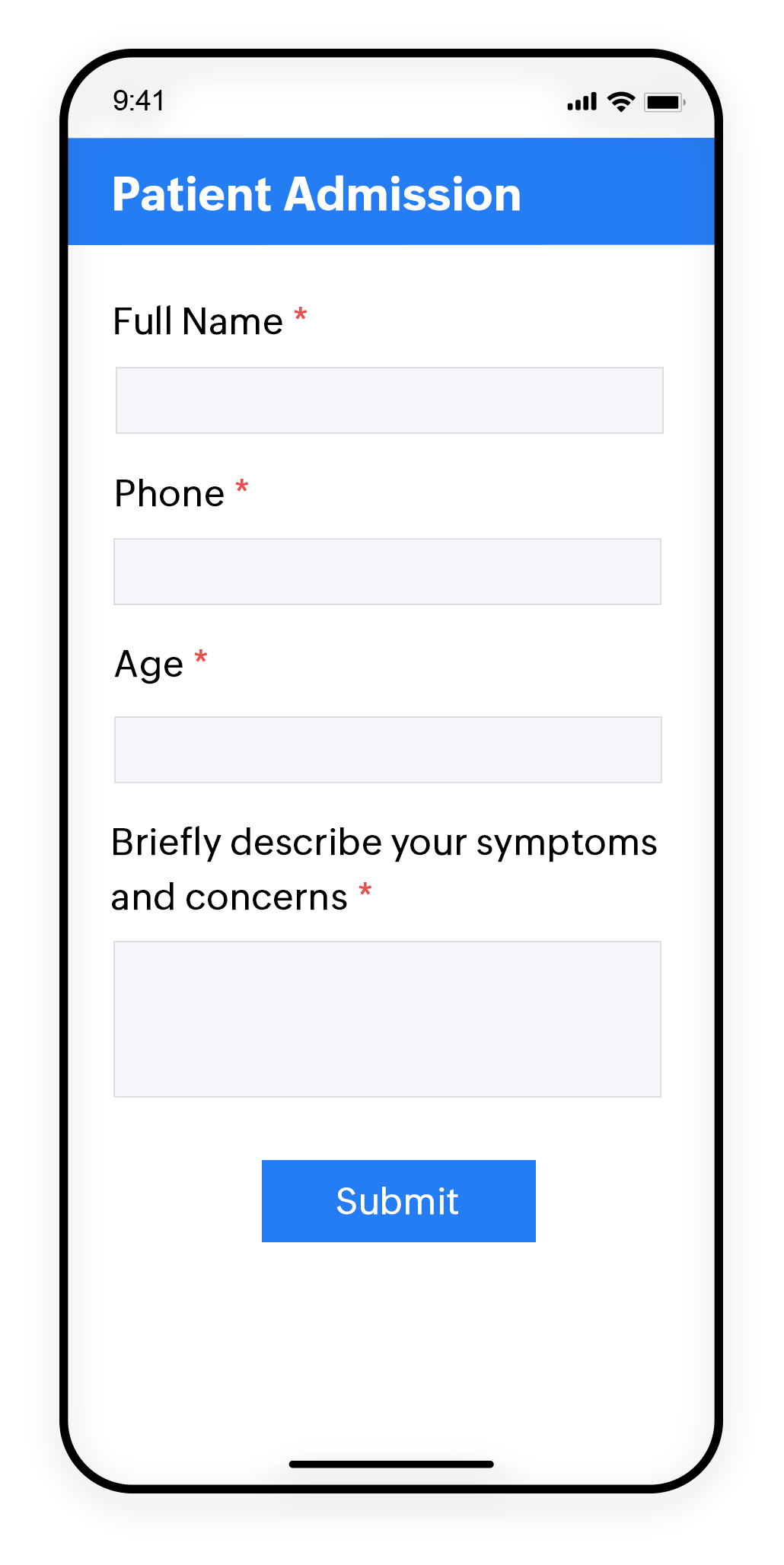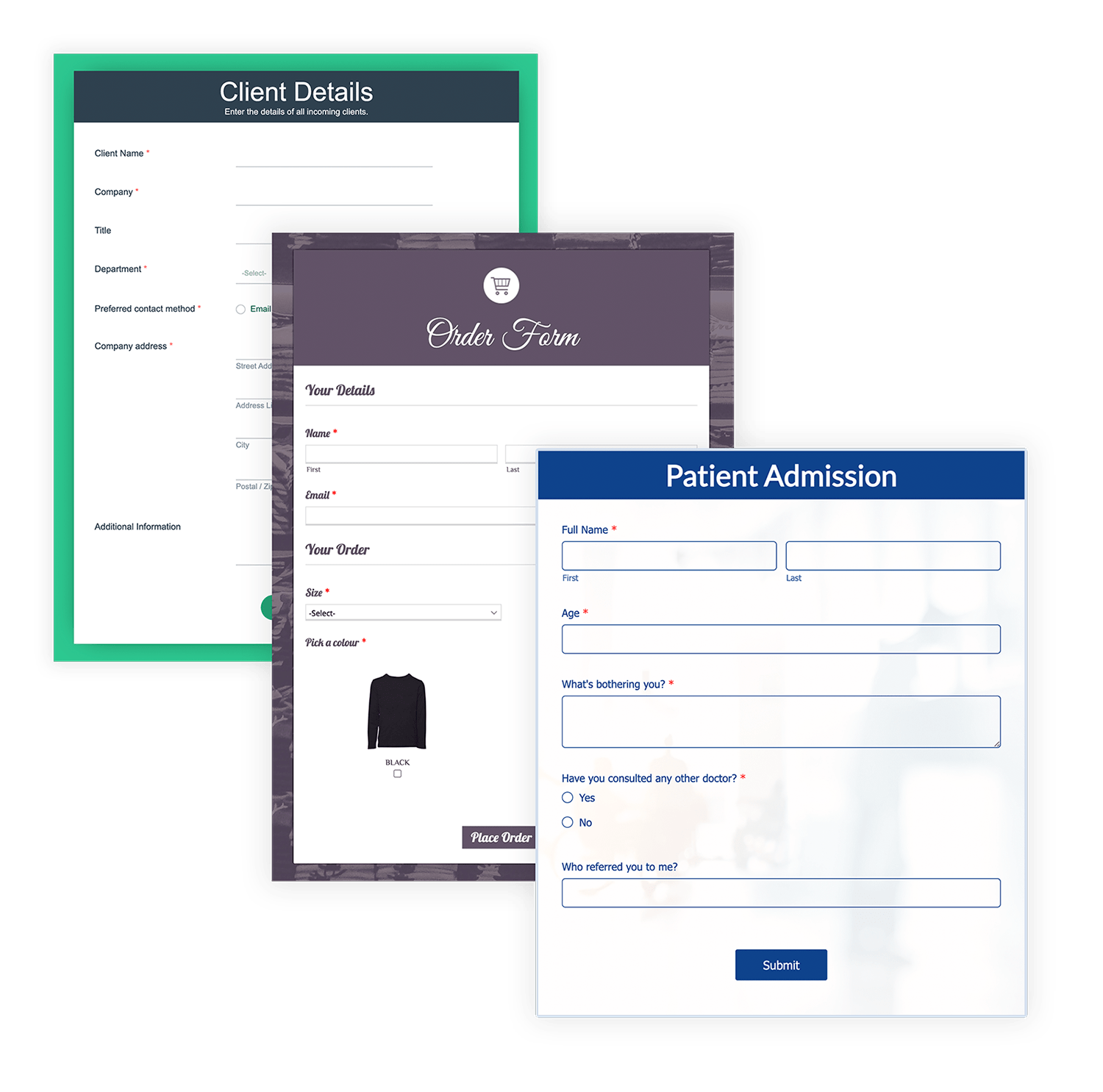 Get started quickly with a template
Our exciting intake form templates provide you with a quick and hassle-free solution for creating intake forms. With our templates, you can save valuable time and effort by having a pre-designed structure and layout that can be easily customized to fit your specific needs. Whether you need an intake form for clients, patients, customers, or any other purpose, our templates offer a convenient way to gather essential information efficiently. Streamline your intake process, improve data collection accuracy, and enhance overall productivity with our exciting intake form templates.
View templates
Say goodbye to endless paperwork!
Create an online intake form and give your customers a seamless experience.
SIGN UP FOR FREE