Get trained by the experts, get smarter
Zoho CRM streamlines the day-to-day operations of thousands of businesses around the globe, every single day. Our instructor-led training programs are designed to help you get the most out of your subscription. Designing pristine software is only part of our job—helping you master it is the other.
Courses
Whether you're new to CRM software and are testing the waters with Zoho, or you're a veteran who's looking for the best possible experience—we've got you covered. We provide a range of training programs that cater to diverse roles and responsibilities.
Virtual training - Zoho CRM for Administrators
We're bringing the classroom experience to you, wherever you are. The virtual training for Zoho CRM Administrators will feature instructor-led sessions online, where you can see and interact with our expert trainers, remotely. Select a schedule that is the most convenient for you.  
ADMINISTRATORS
9 AM to 4 PM
|
Indian Standard Time (IST)
4 Days, 7 Hours

|

Trainer :

Chitharth.S
Virtual training - Zoho CRM for Sales reps
The virtual training for Zoho CRM sales reps will feature instructor-led sessions online, where you can see and interact with our expert trainers remotely. The course is aimed at helping Sales reps use their Zoho CRM tools effectively to engage better with prospects and increase productivity. Select a schedule that is most convenient for you.  
ADMINISTRATORS
9 AM to 2 PM
|
Central Daylight Time (CDT)
2 days, 5 hours

|

Trainer :

Solai Amizhdu
Zoho CRM Training
Join us for our four-day Zoho CRM administrators training to learn about the setup, configuration, support, maintenance, and efficient use of the platform. Gain a deeper understanding of the customization and integration options, and discover all the reasons why Zoho CRM is the perfect pairing for your business.
Learn More
Looking for Online training?
Through online training, we aim to offer a completely personalized training package tailored exclusively to meet the trainees' business requirements. The online training program will be custom-made for your business.
REGISTER NOW
Classroom training
We host classroom training programs year-round in major cities across the world. See where we're headed.
View all classrooms
Meet your trainers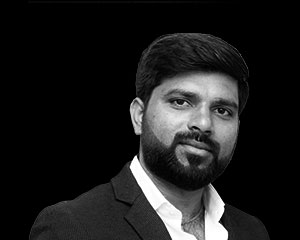 Ganesh Manoharan
Senior Manager - Training & Certification
Known for his quality of customer service and love for problem solving, Ganesh has over 9 years of experience working with Zoho CRM, and has always been a first point of contact in training and knowledge transfer. He enjoys interacting with customers as much as he enjoys playing volleyball.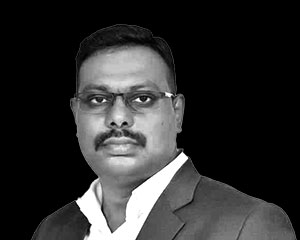 Sampath
Manager - Training & Certification
With strong experience in teaching, Sampath adds great value when it comes to training customers. He is constantly dabbling with new ideas and scenarios, while making sure he explains the most intricate of features in a simple way. He unwinds after a long day of training by playing tunes on his saxophone.

Chitharth S
Team Lead - Customer Support
Chitharth has over 6 years of experience in customer support management with a proven skill of managing a high level of support and also, taking care of product operations and client business development with great passion. He has worked with clients from all over the world in developing a greater solution to their business.

Solai Amizhdu
Technical Trainer
Solai is a seasoned product trainer with a passion for helping individuals unlock their full potential. Her ability to break down complex concepts into easily understandable modules has made her a sought-after trainer. Solai expertise spans across various domains, including technology, sales, and customer service.
Suresh P
Senior Technical Trainer
With 5+ yrs of work experience in Zoho CRM, Suresh is updated and well informed about latest developments. He is a passionate trainer, never shy away from facing challenges. Outside of work, Suresh is an ardent animal lover.
I liked that the trainer had a test environment for us and that he had us do exercises in class. He asked us questions that made us stop and think about what we knew.
BSRP, Inc
Very thorough coverage of all features in Zoho CRM. Great material to take home.
Taft partners
Very comprehensive. Covered all of the topics that I was interested in. The teacher was very personable and well-informed.
Lendsure
View all testimonials
FAQs
1. What is the Zoho CRM Training Program all about?
From visiting a new city, entering a new workplace, or learning new software, new experiences are certainly exciting, but can be equally puzzling. If you've just purchased Zoho CRM and are wondering "what's next?" this training program is for you.
The Zoho CRM Training Program is designed to offer our customers a dedicated platform to learn directly from specialists on how to leverage Zoho CRM to the fullest extent. The courses in this program cater to different sets of users categorized based on their role within an organization: sales representatives, sales managers, developers, and CRM administrators.
All courses are structured, led by dedicated trainers, and are designed for quality, hands-on learning. By the end of the training course, you will be equipped with the knowledge and tools needed to implement all of the capabilities of Zoho CRM for your organization.
We encourage you to consider attending this program so that the fog clears. We want you to feel confident in the investment you've made in a system that addresses the sales and marketing challenges within your company.
2. What is classroom training?
3. What is Online training?
4. What is Onsite training?