Simplify tasks at office
Every business has tedious jobs that are time-consuming, monotonous, and tedious, but are supposed to be error-free. These jobs when done manually are prone to errors. Identify tasks that are frequently performed and take a long time to complete manually. Evaluate whether the identified tasks can be automated, and if not, break the workflow down into granular tasks to find out which ones can be automated. Once you have discovered the workflows fit for automation, choose the software features that can automate them.
This article will help you understand some of the use cases where Zoho Forms can automate workflows to ensure your business runs smoothly.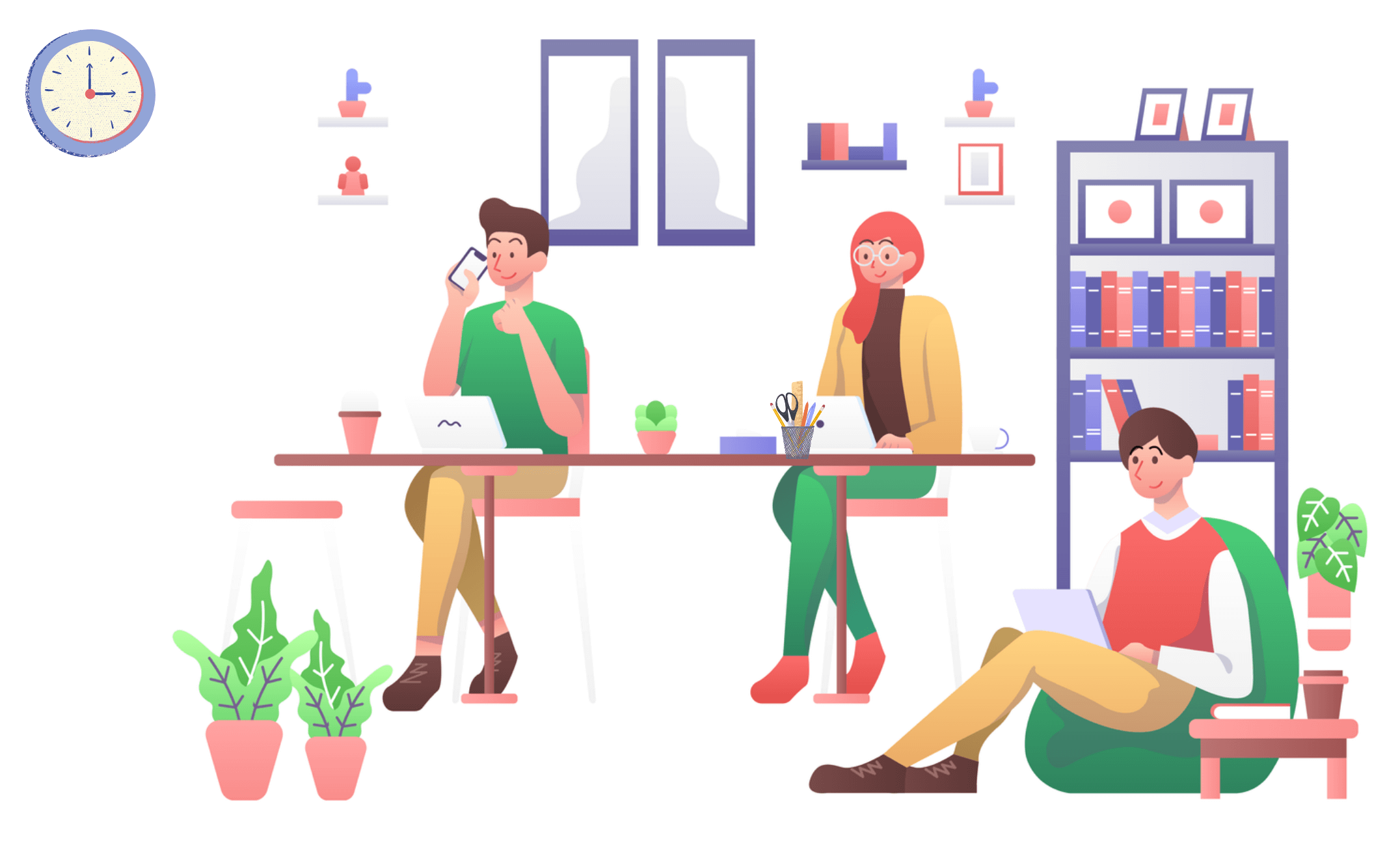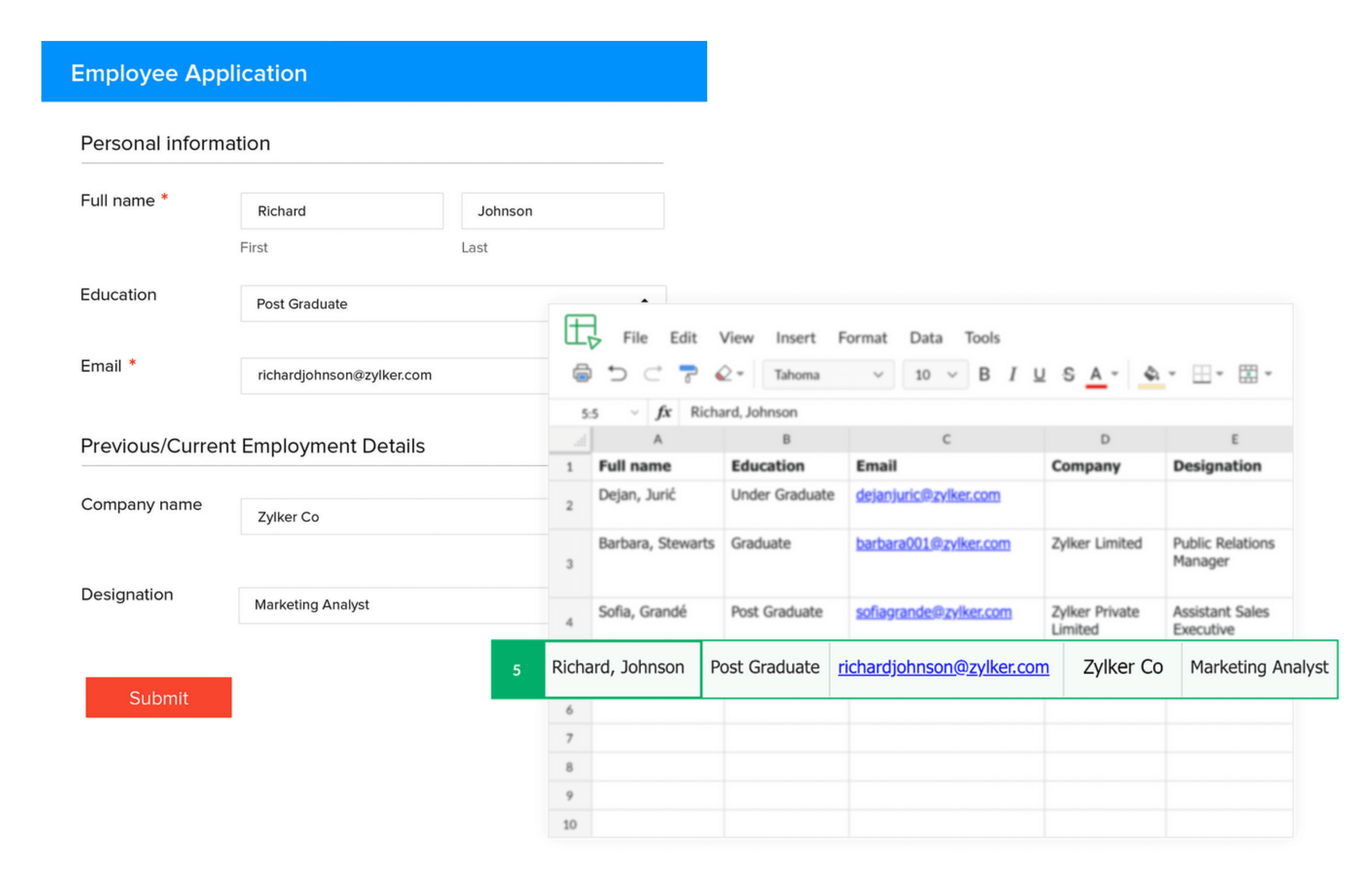 Data Entry of Employee Records
Assume you have a large number of employees, and manually keeping all of their data, including personal information, department, emergency contact information, and so on, will be inconvenient. While an Employee Details form simplifies collecting this data from employees, managing the form responses in a sheet is also simple by auto-populating them into spreadsheets in real time, using the Zoho Forms integration with Zoho Sheet/Google Sheets.
Leave Approval Process
At some point, every employee in an organization will have to go through the leave application and approval process. Having an approval process within your organization becomes essential to approve certain documents, applications, invoices, budgets, purchase orders, discounts, vacation time, etc. To streamline the manual approval processes that you already have and make them more efficient, and easier to manage, you can automate the repetitive approval processes by building appropriate forms and setting up an approval process.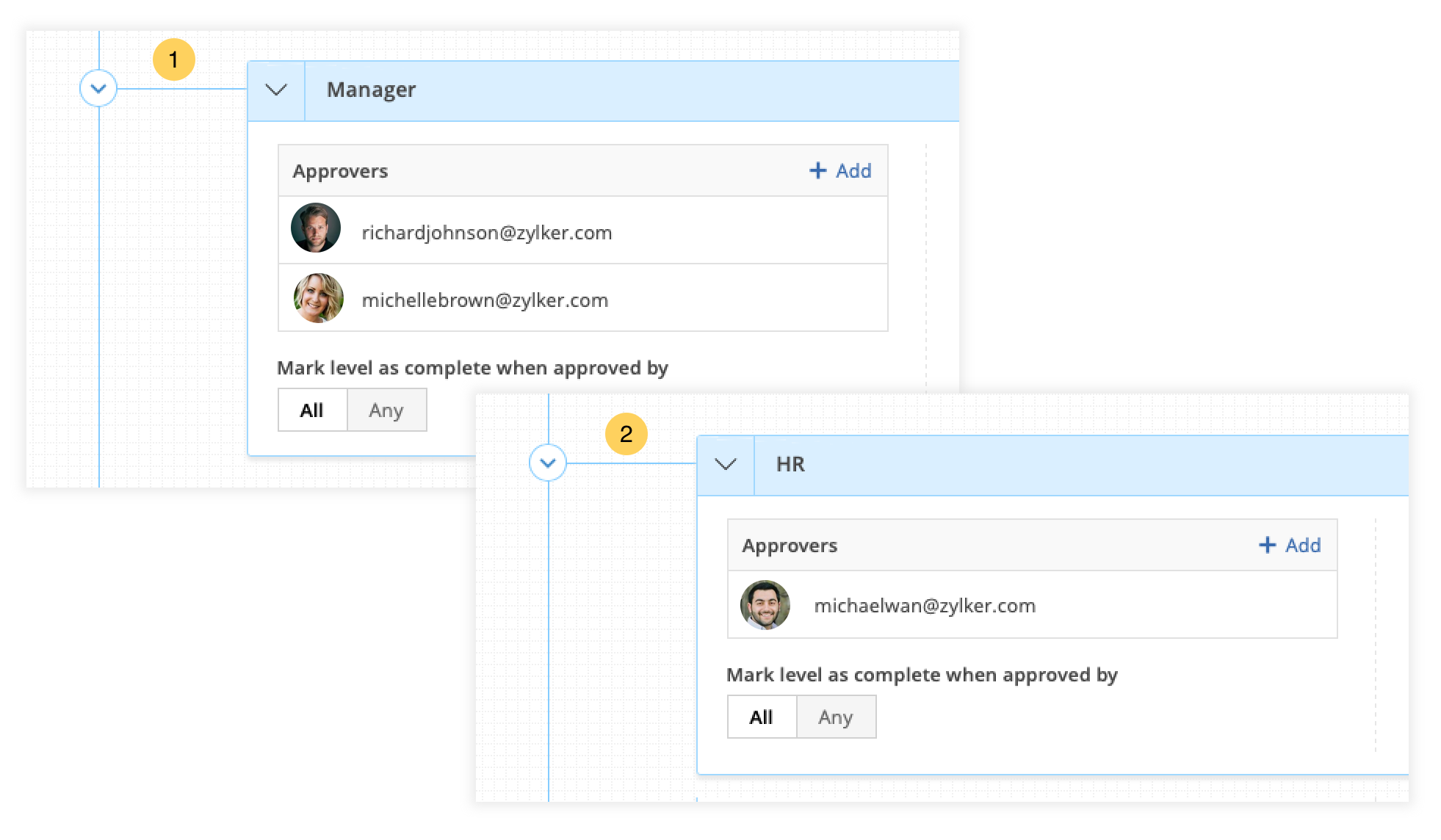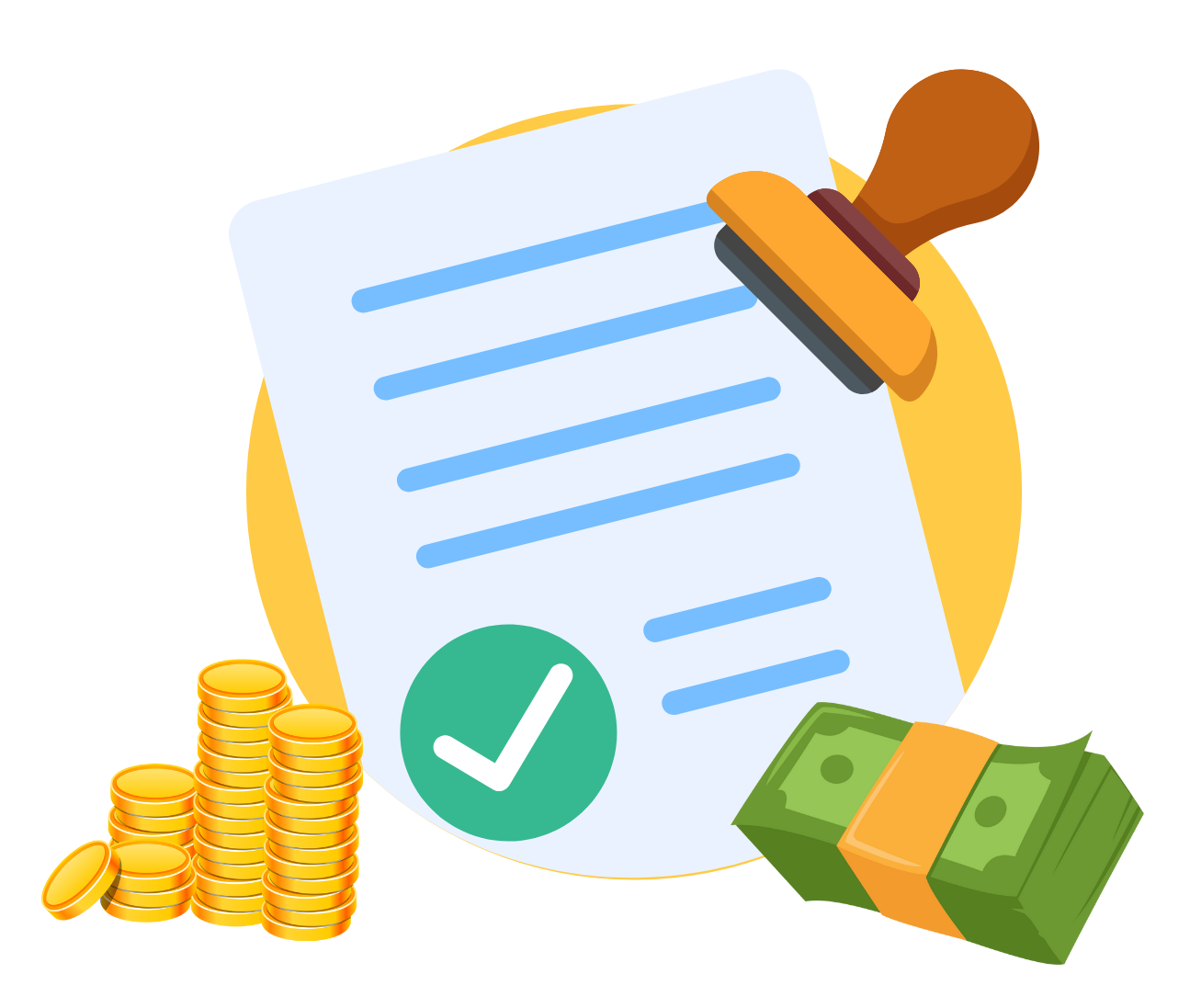 Expense Approvals
An organization's expense approval process should be simple and efficient. Trying to accomplish the approval process through spreadsheets is unreliable and time-consuming. When managers or the finance team fail to approve expenses on time due to manual processes, it frequently stymies the work of various teams and results in a lack of funds to purchase supplies.
Zoho Forms' Approval workflows will help you automate the expense approvals.
Create an Expense Report Form and set up Approval Levels (Manager Review, Finance Review, etc.) to automate stage-by-stage approvals.
Signature Workflow of Legal Contracts
Digitize your paperwork by using Zoho Forms - Zoho Sign integration to customize your HR agreements, sale of goods contracts, etc., and let your forms handle the hassle of collecting e-signature from business signatories. With this automated process, your documents will be approved with legally binding signatures in a matter of seconds. You can now close business deals more quickly than ever before by getting the approval of multiple collaborators on a single document in an orderly manner.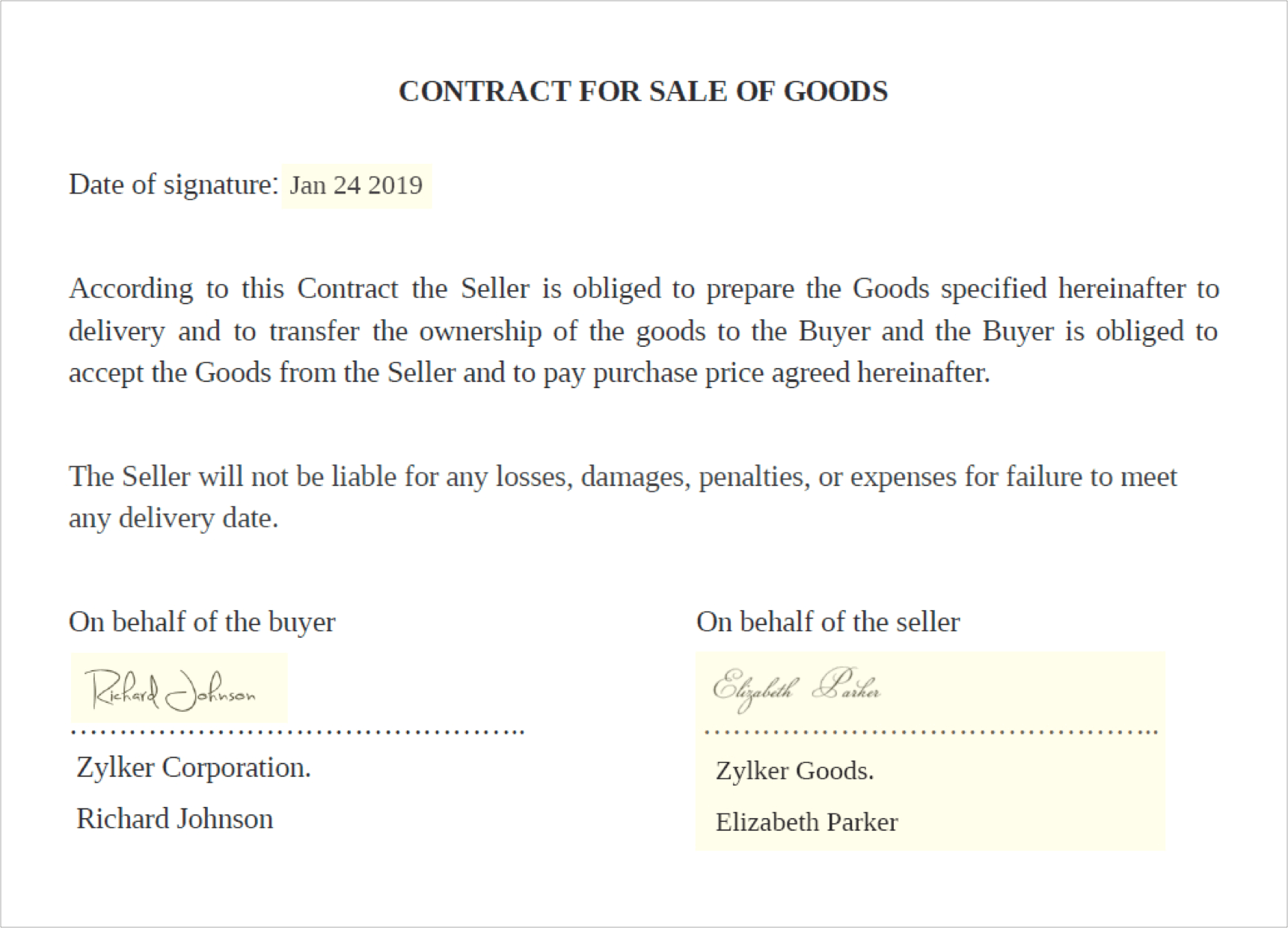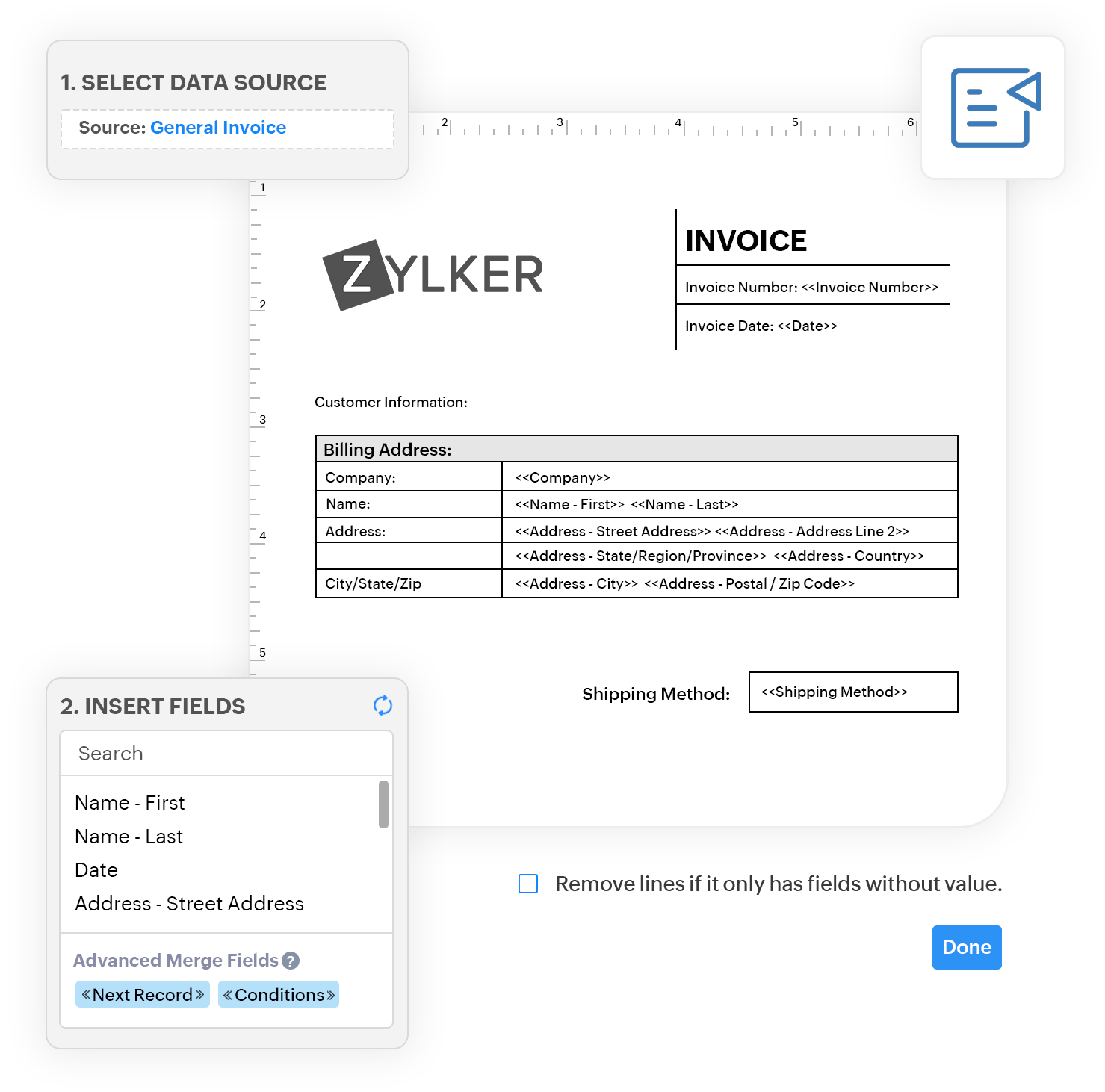 Invoice Generation
Instead of manually creating invoices for each form submission in your payment form, you can automatically generate unique invoices with each form submission and attach them to the email notifications sent to your customers.
Select from a variety of pre-designed Zoho Writer templates or create your own custom invoice template. Then, auto-populate these templates with form responses with the Document Merge feature. You can create a unique invoice number for each invoice generated as well with the Unique ID field.
You can even get merged documents signed and verified by multiple members of your organization using Zoho Sign, after the document merge process is configured with Zoho Writer. In a few straightforward steps, you can list the emails of teammates who need to sign a document or receive a signed copy of it, and your documents will be mailed to them all automatically.