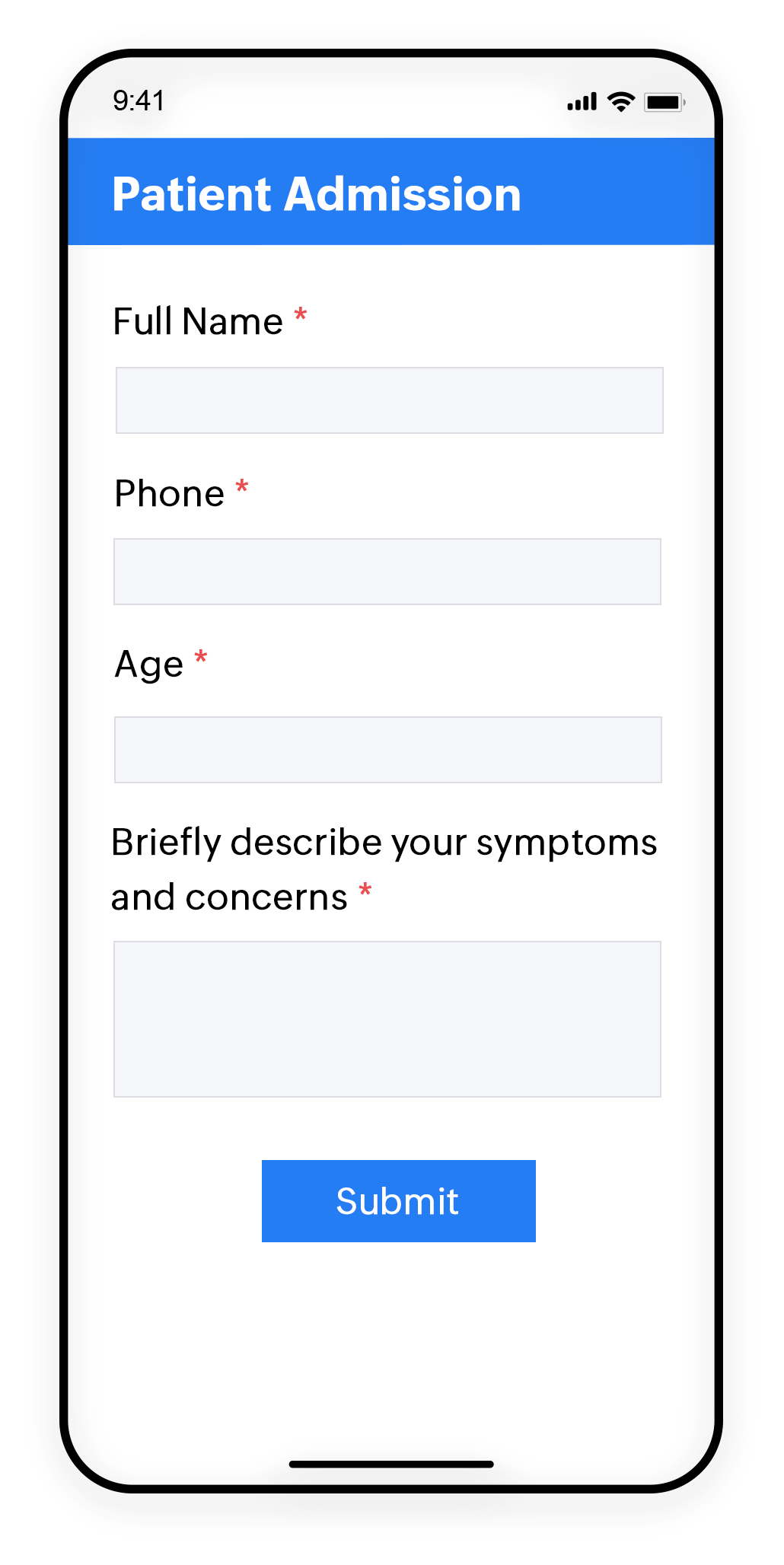 Patient intake forms
Streamline the patient onboarding process with customized digital forms for patient registration to capture essential information securely. From personal details to medical history, Zoho Forms ensures a smooth paperless registration experience. Provide customers with a QR code they can scan to instantly access and complete your form from the device of their choice.
Know more about patient intake forms
Healthcare follow-up forms
Design forms tailored to the specific follow-up activities you need to track. Whether it's medication compliance, symptom severity, or lifestyle changes, Zoho Forms allows you to create customizable forms that align with the unique needs of each patient. Leverage the data you collect to automatically pre-populate any additional forms requiring consent and e-signatures from the patient.
Know more about prefilling forms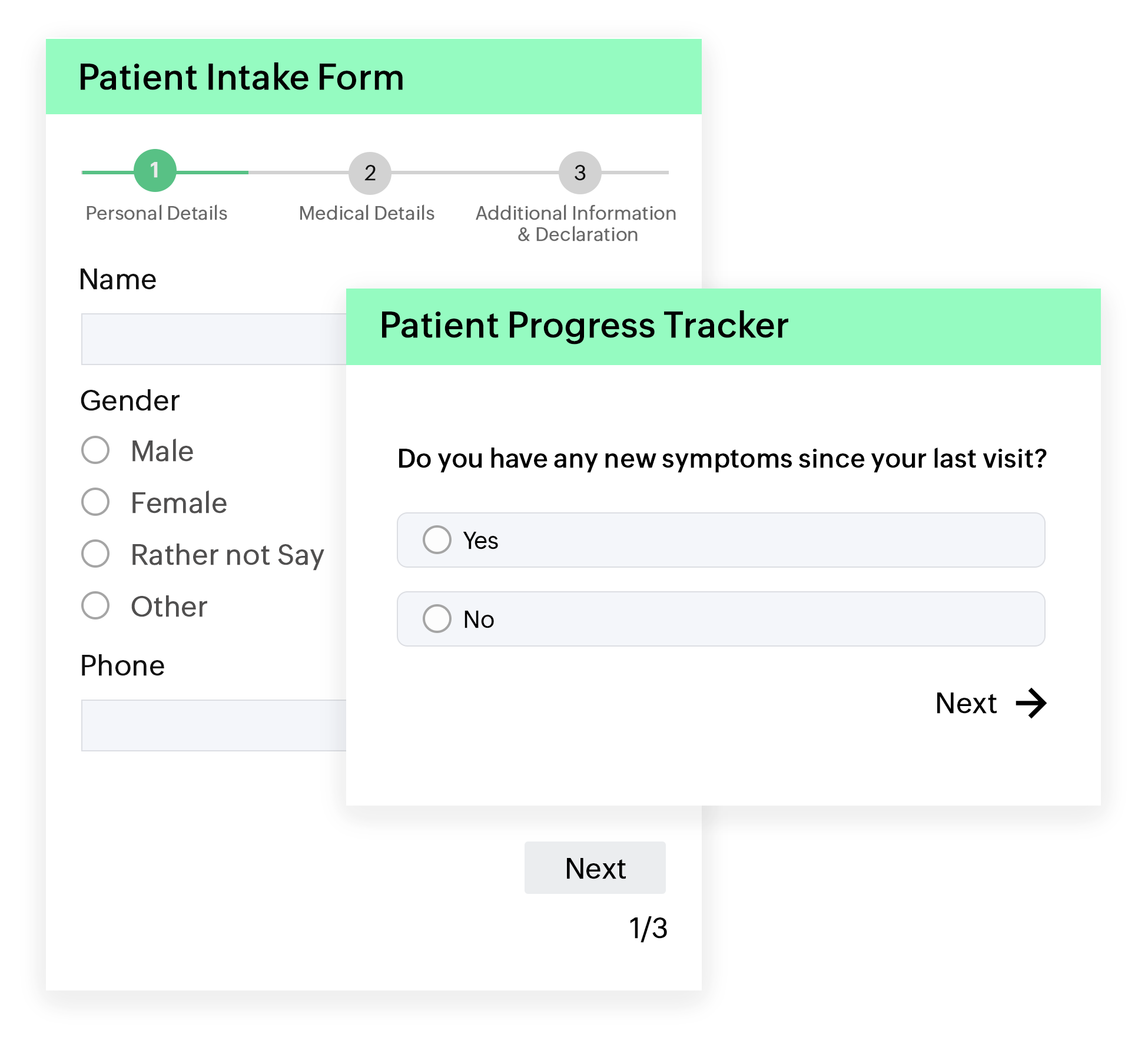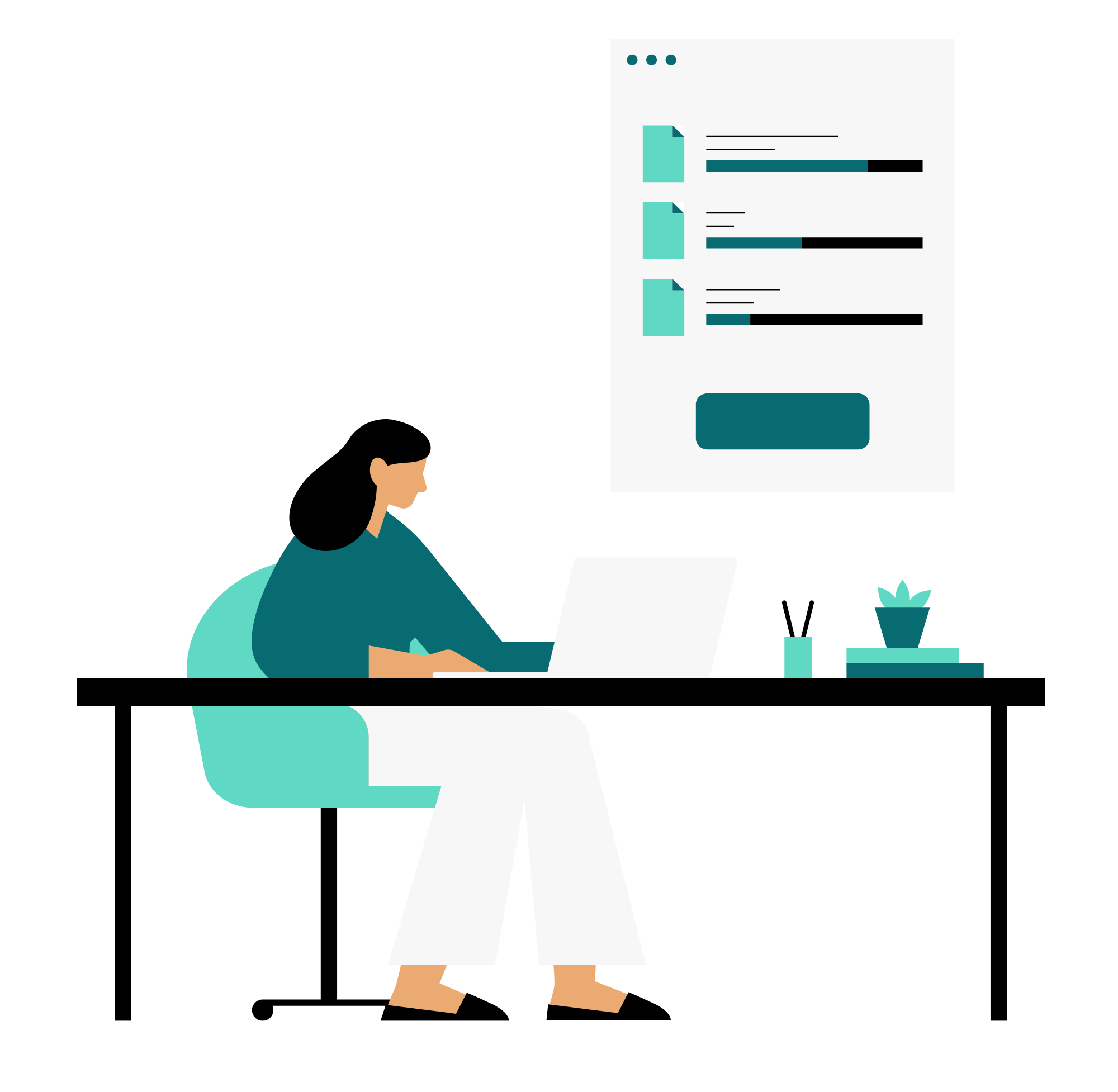 Medical file uploads
Collect comprehensive medical history information from patients, including clinical records, diagnostic reports, and X-rays, and ensure that all relevant documents are securely stored in one place. This simplifies the process of understanding the patient's medical history to make informed decisions regarding their care.
Automated prescriptions
Create a comprehensive prescription form to input patient details, medication information, dosage instructions, and any other relevant data. Merge form data seamlessly into predefined prescription document templates to automatically generate accurate, customized prescription documents for each patient.
Know more about document merge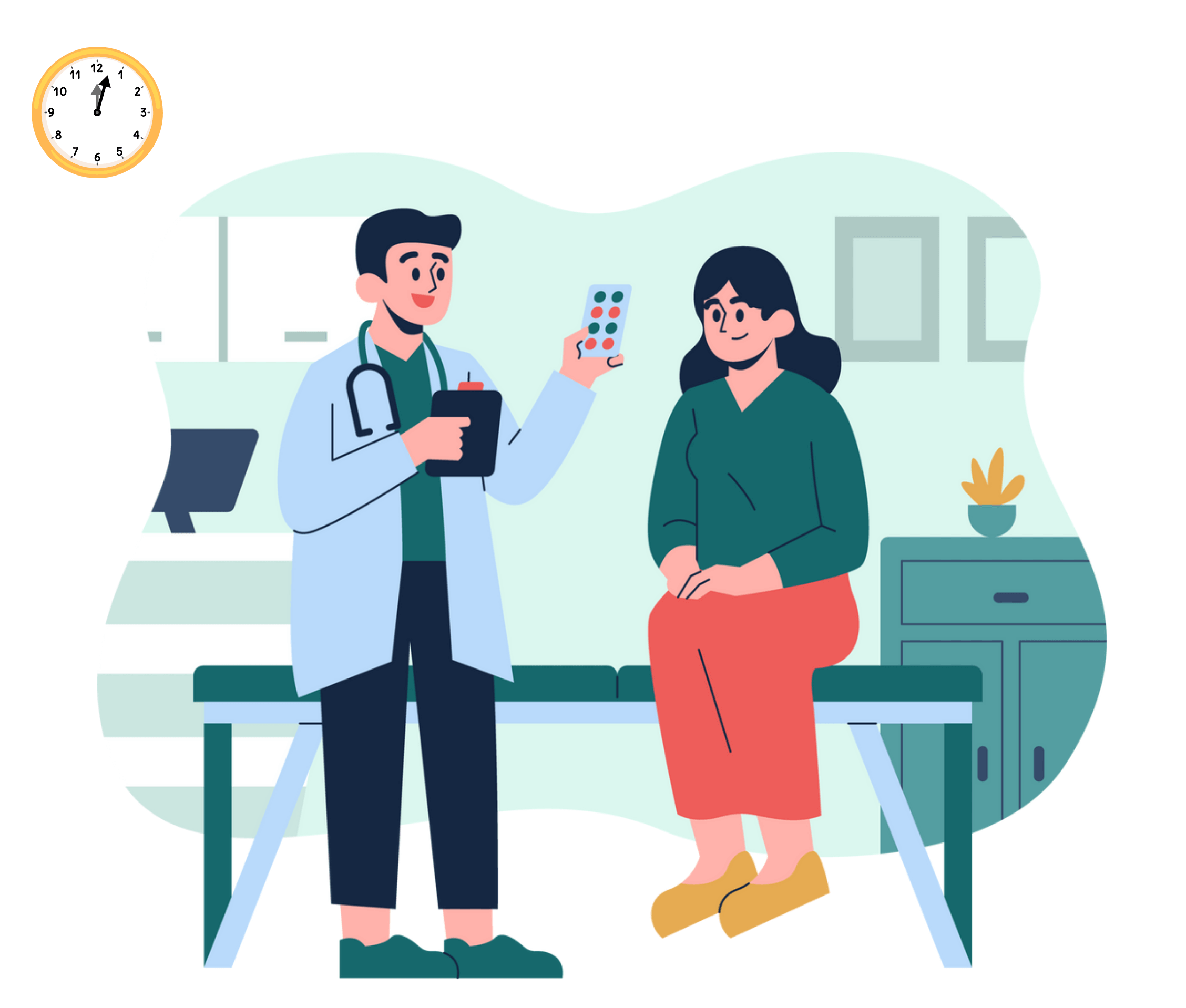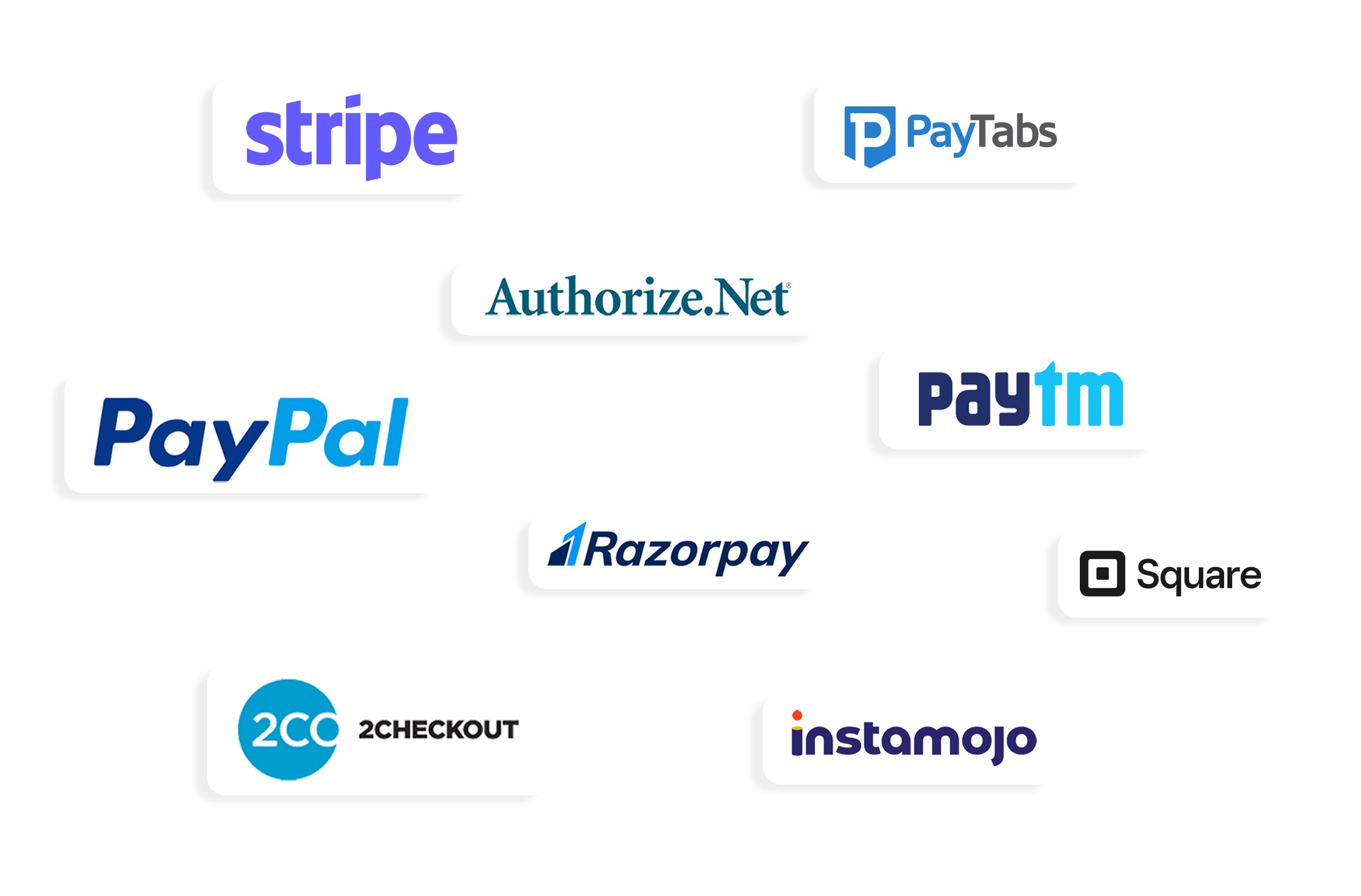 Medical invoicing
Streamline the billing process by providing multiple secure payment gateways to accommodate a wide range of patient preferences. Send instant confirmation to patients upon successful payments and automatically generate and deliver receipts via email.
Explore the different payment options
Secure patient data management
Create customized forms for various purposes, from patient intake and medical history to appointment scheduling. Zoho Forms is HIPAA compliant and includes robust security features, such as field encryption and CAPTCHA, to safeguard patient data from potential breaches or unauthorized access.