Assign forms to specific users
Share your form with specific users in your organization and set access permissions to simplify team collaboration. Your collaborators can help you create and edit a form that collects all the data you need.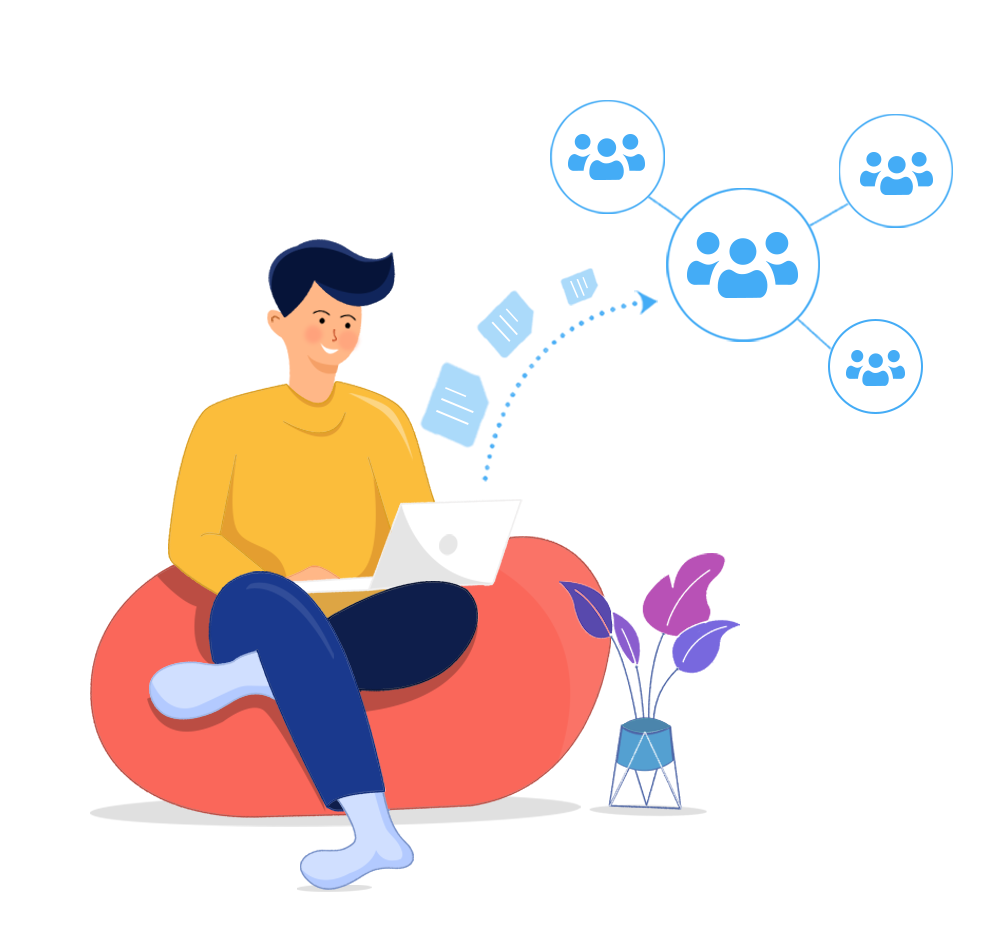 Streamline your workflow
Don't let administrative tasks bog you down. Instantly generate tasks for each form submission with our time-saving automation that converts form submissions to tasks and assigns them to the relevant team member.
Boost productivity
With our efficient automation, each form submission can effortlessly trigger a corresponding task. This smart system accelerates and simplifies your processes, liberating your valuable time for more important tasks - nurturing leads and growing your business!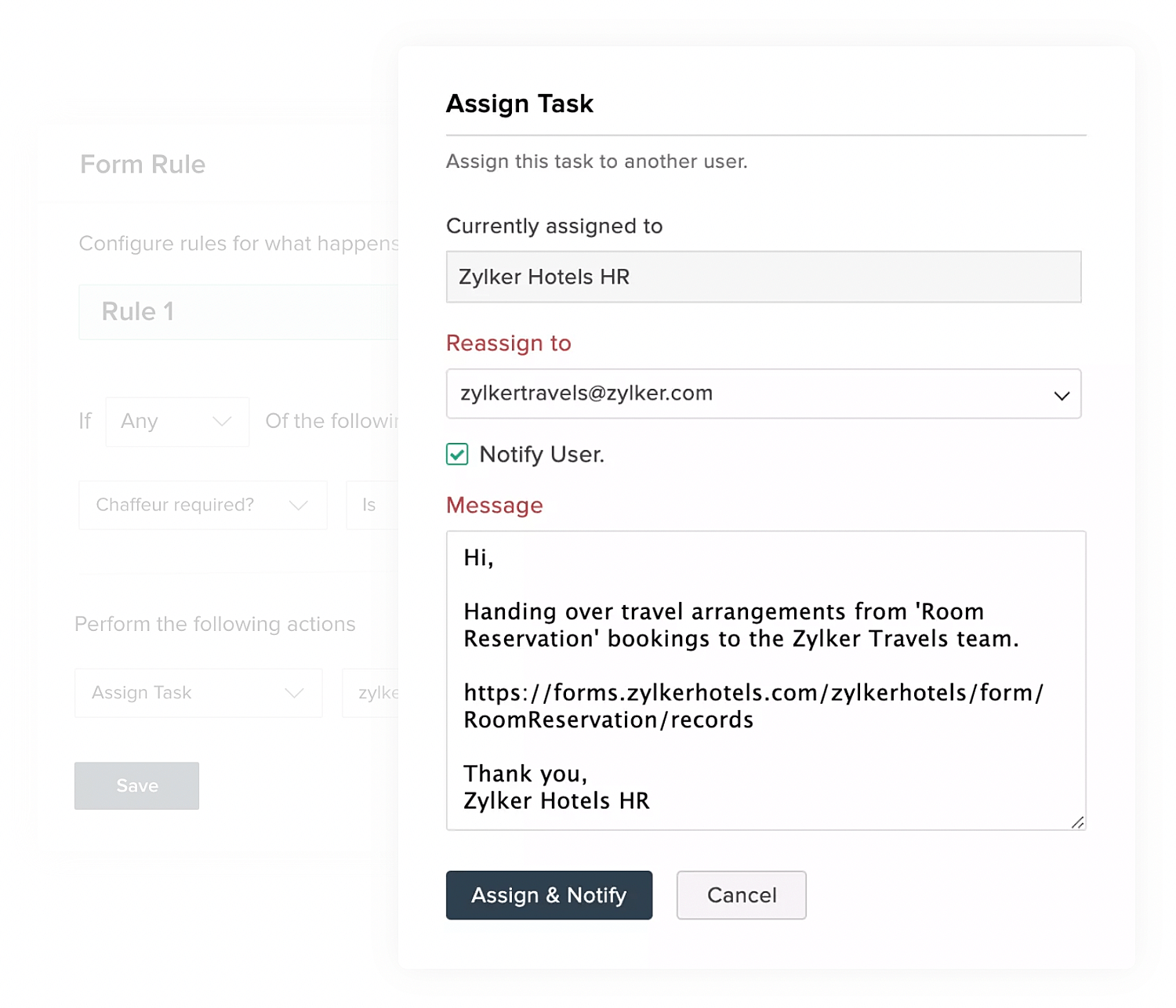 Control task permissions
Task Owners can update and edit all fields of assigned records. But some form fields, such as the customer's phone number or email address, are crucial and should not be changed. With Zoho Forms, you always have control over which fields Tasks Owners can edit.
Filter records and assign tasks with ease
Filter forms by respondent entries and assign tasks to the most suitable team members based on their expertise, ensuring nothing falls through the cracks.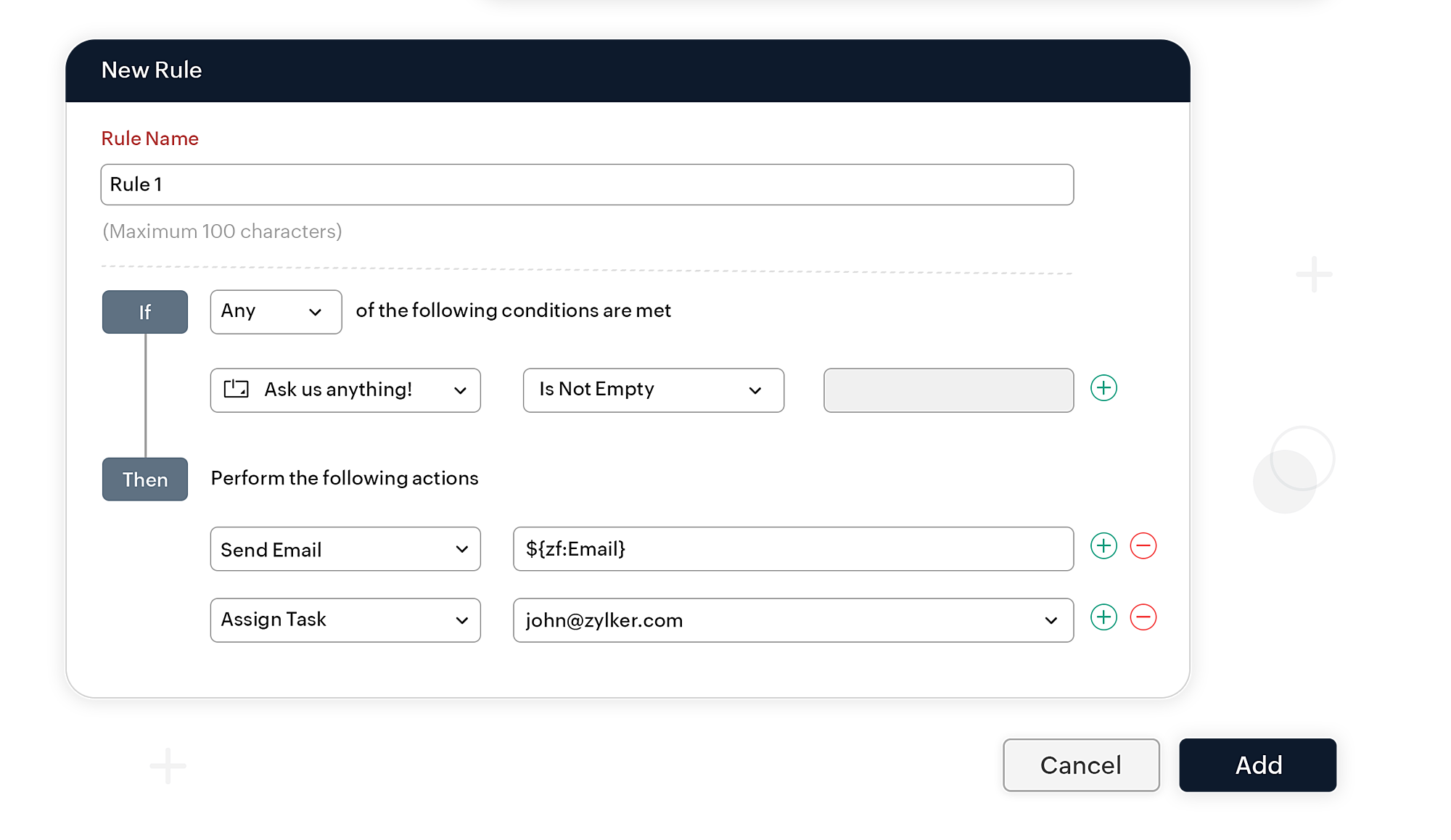 Assign tasks based on conditions
Configure rules to automatically assign tasks to your users as soon as a form entry comes in. Form entries will be assigned as tasks to the relevant team members once they satisfy the defined conditions of a rule.
Integrate seamlessly with Zoho Projects
With our Zoho Forms - Zoho Projects integration, new task are automatically created in your project each time a form entry is submitted. Tasks can be assigned with due dates, task owners, priority levels, and more.