Get the team together
Why let distance be a barrier to productivity? Work with your colleagues, make edits, share comments, and start discussions, all inside your spreadsheet, all in real time. Learn more
Always be in control
With cell/range-level, user-specific lock settings and Audit Trails, make sure your data, however large or small, remains safe and sound when you're not around. Version History ensures your data is backed up in case you need it later on. Learn more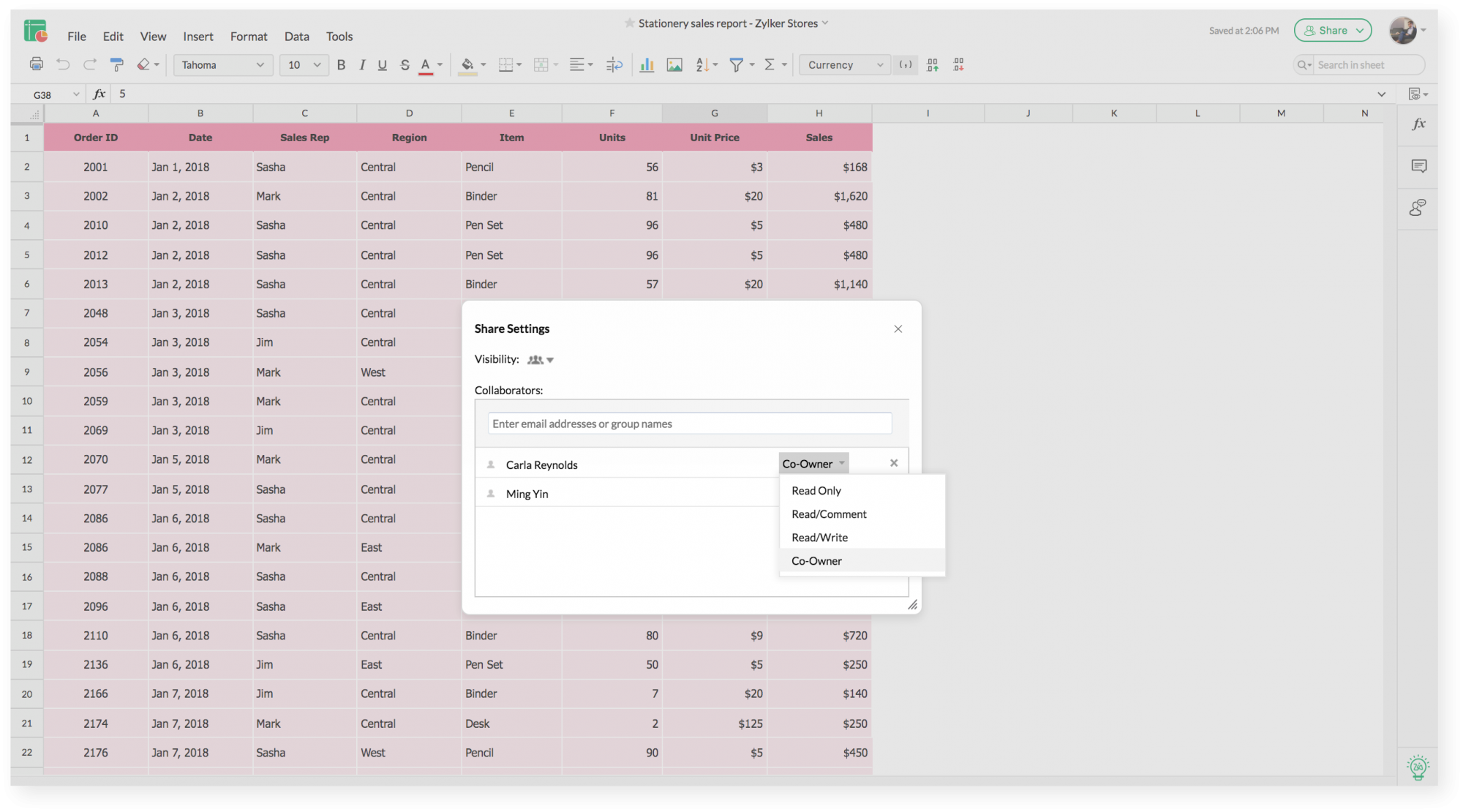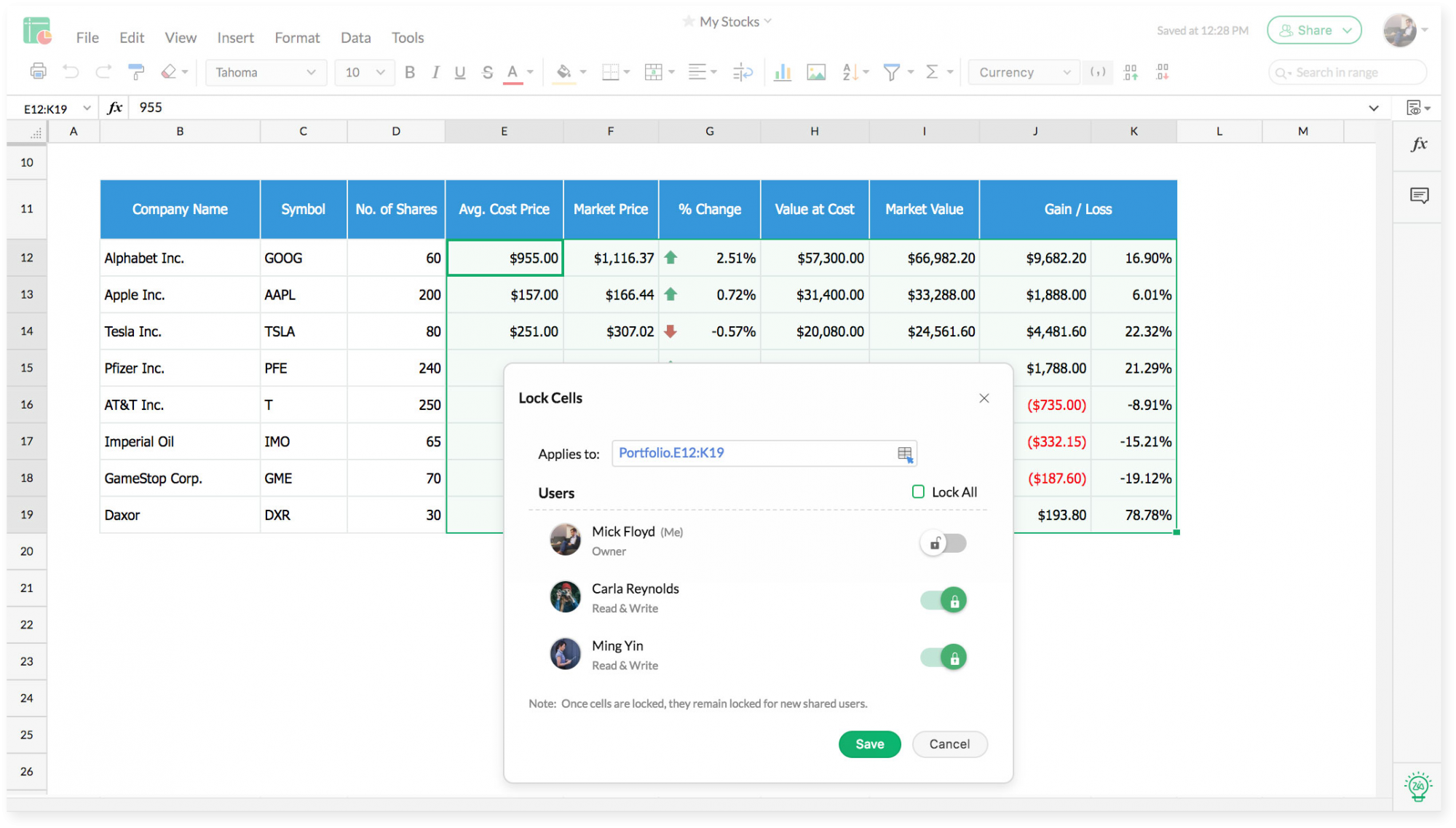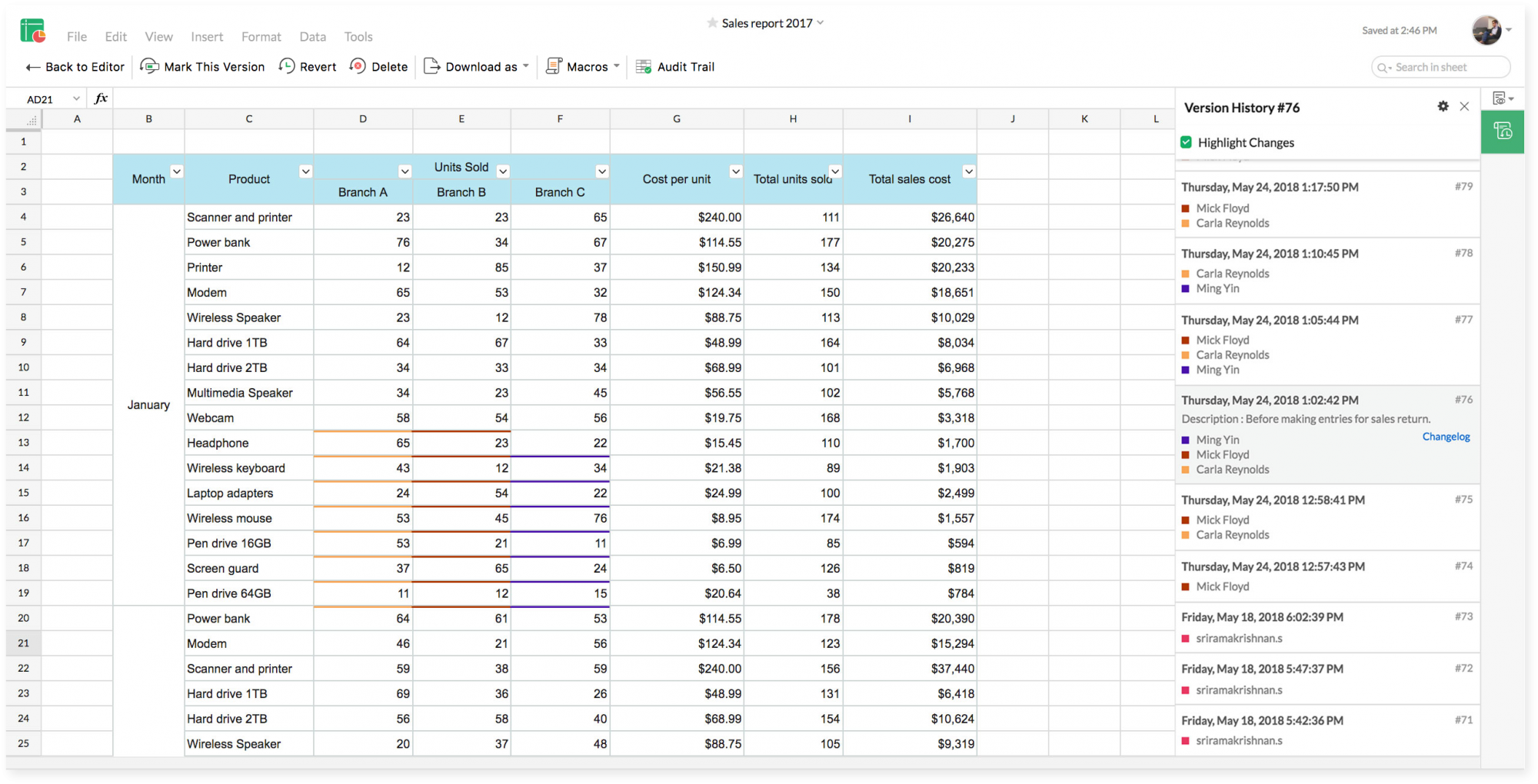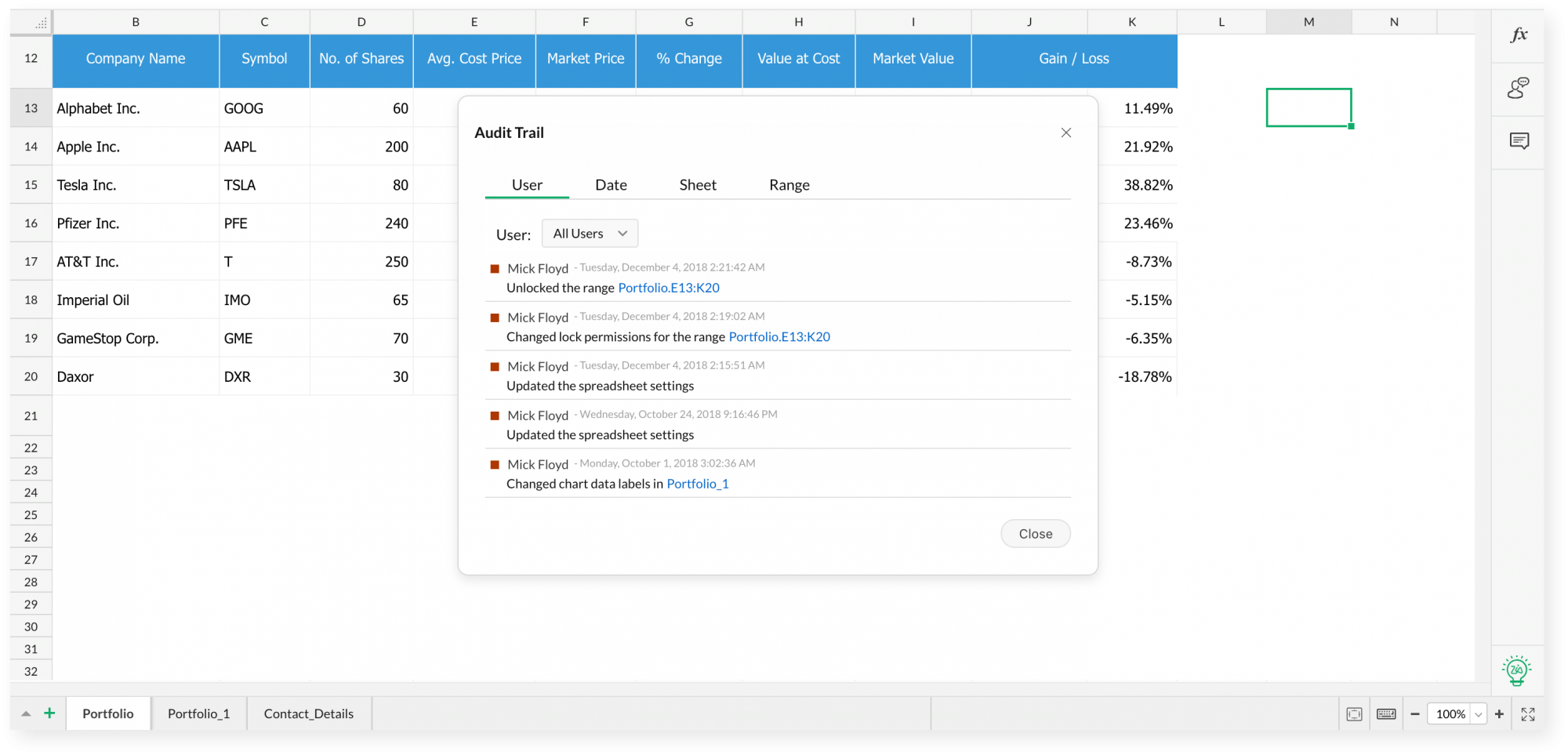 Discover more about your data
Transform your data into vibrant charts and pivot tables—bend your data to get the output you're looking for. Ask Zia all your data-related questions and get instant answers. Learn more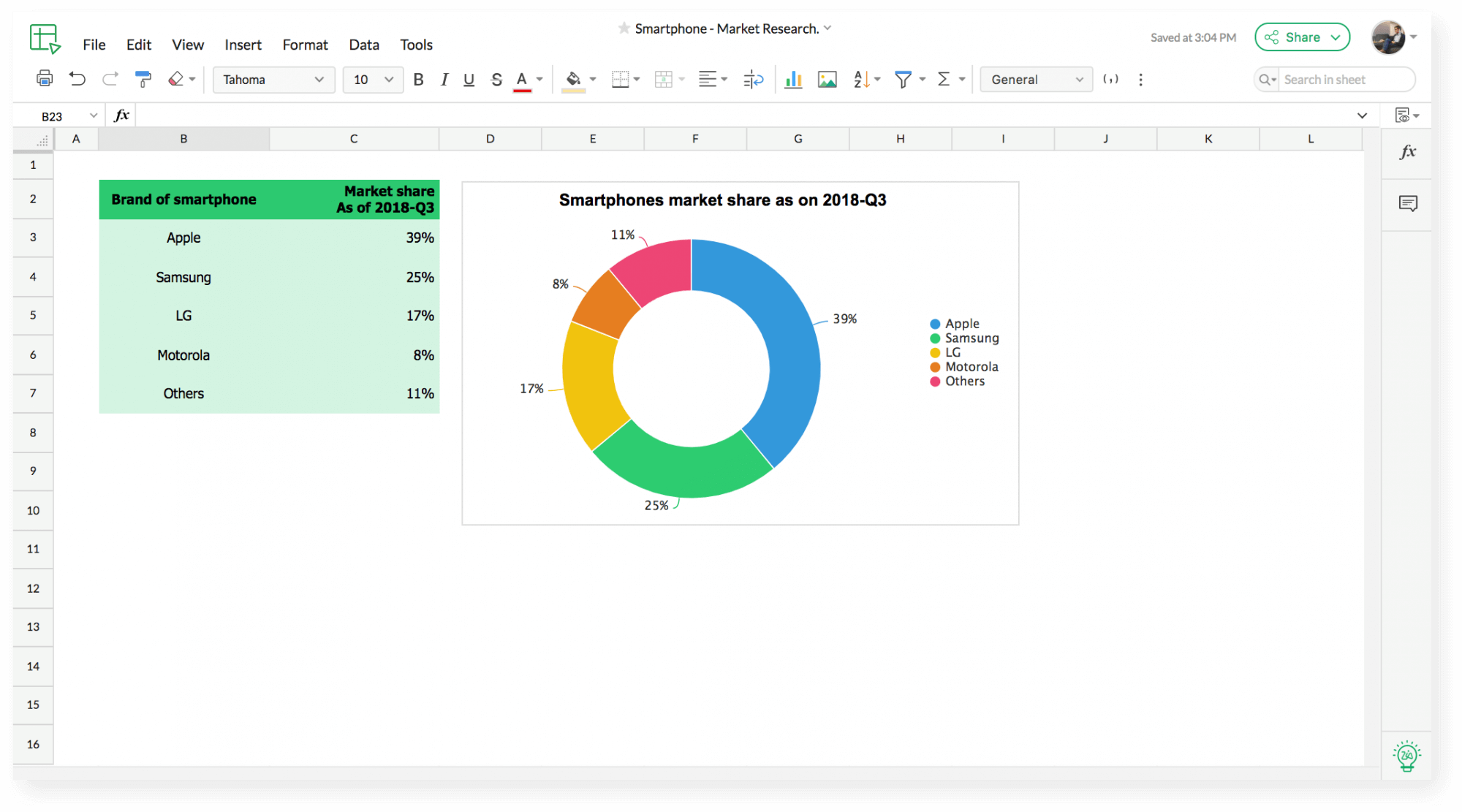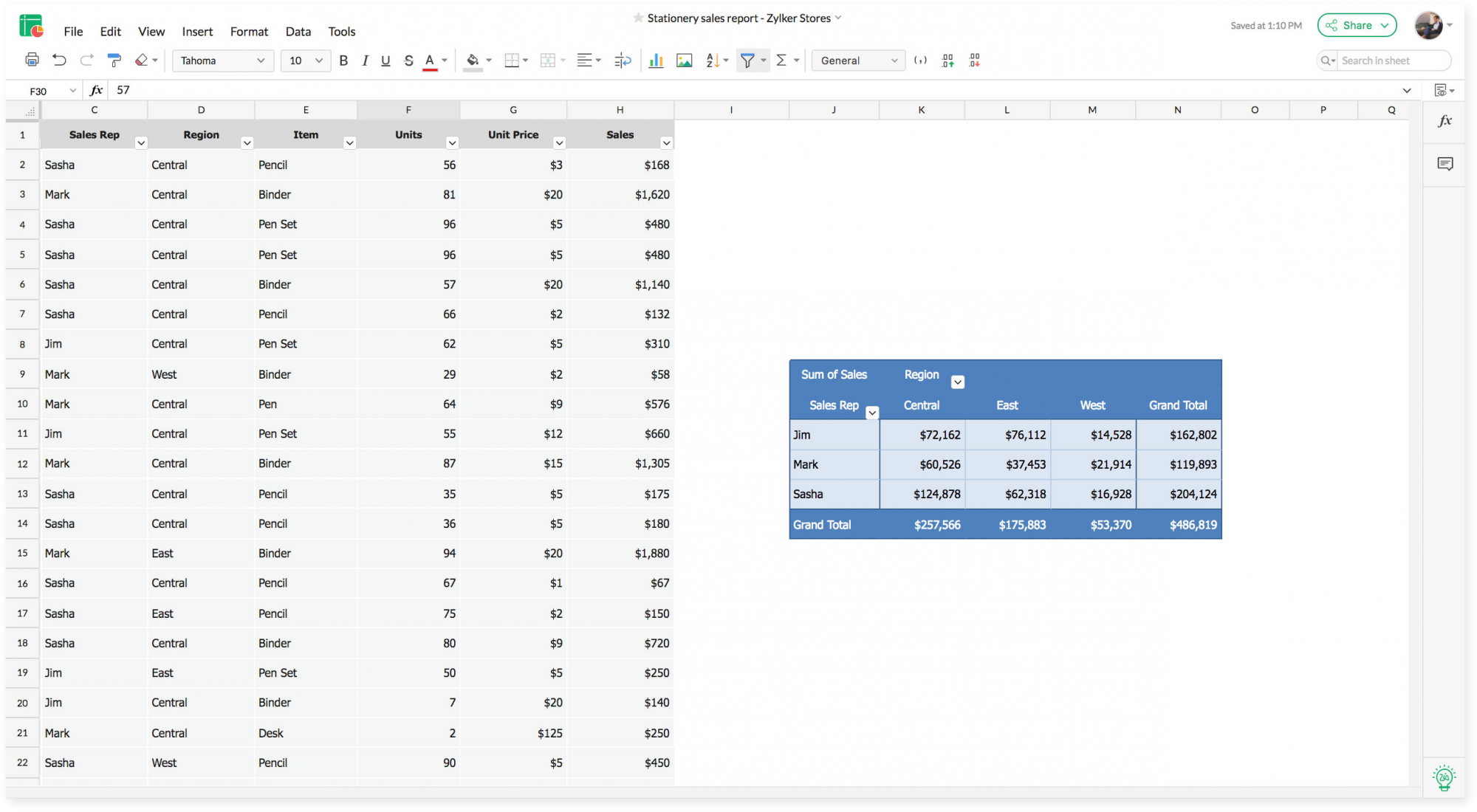 Functions for all
Zoho Sheet supports more than 350 predefined functions that help you perform basic and complex calculations without any hassle. With custom functions, we make sure you have all the formulas you need to get results from your raw data. Learn more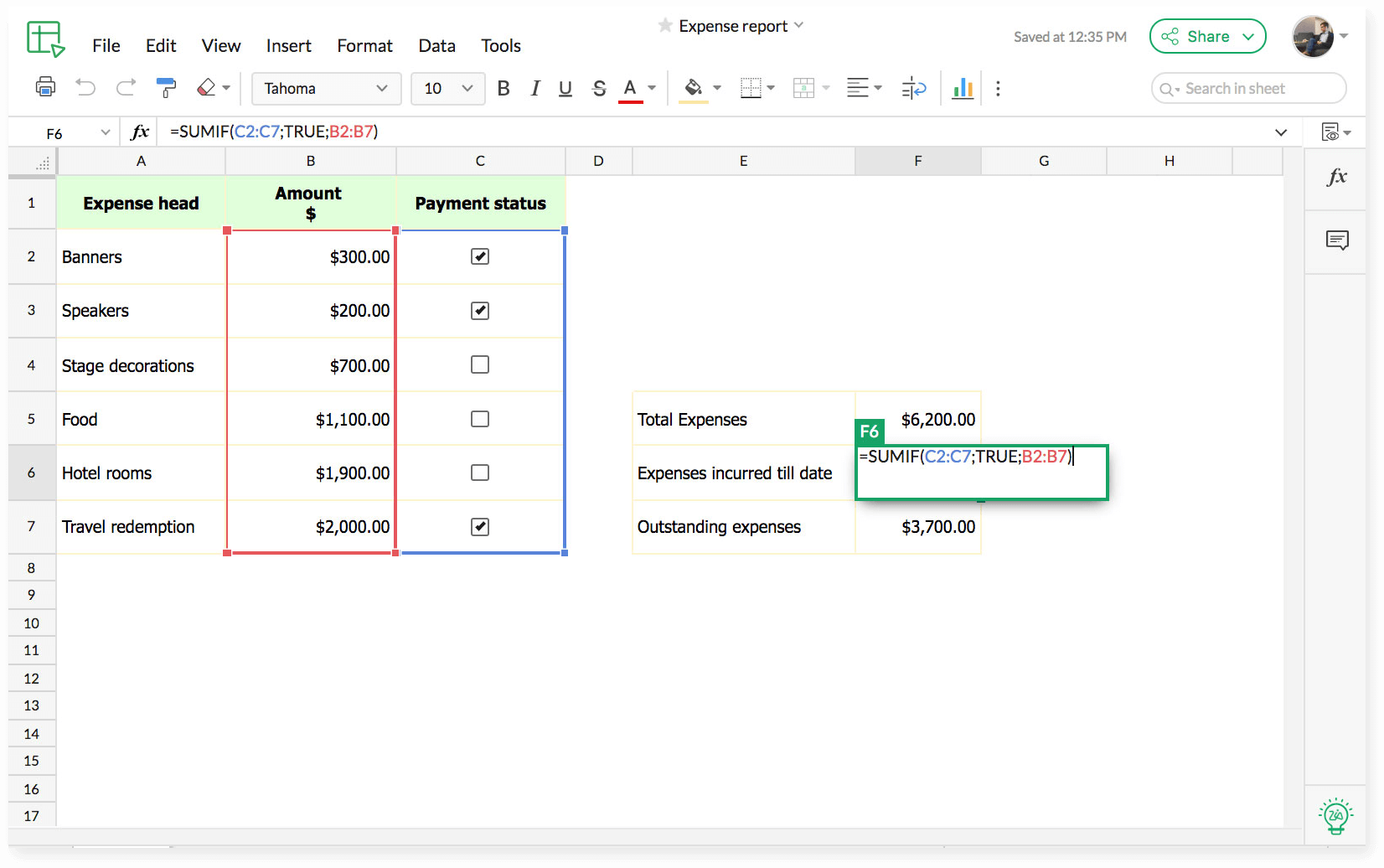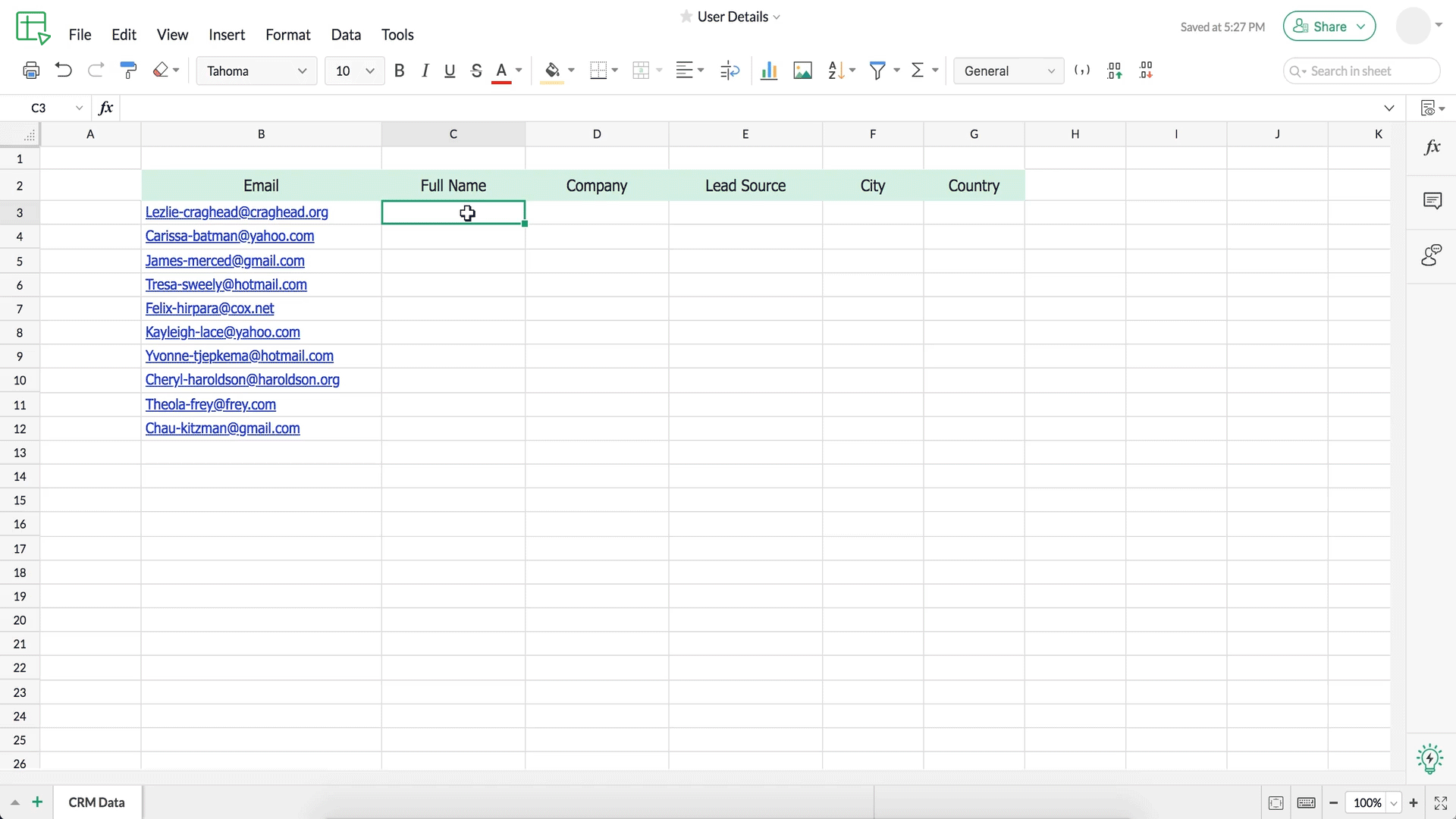 Error-free data
Let's face it. A lot of collaborators means a lot of work getting done, but it also means a higher probability of data duplication, missing values, and data inconsistencies. Our data cleaning tool can automatically detect, and help you remove, these anomalies in a matter of seconds. Learn more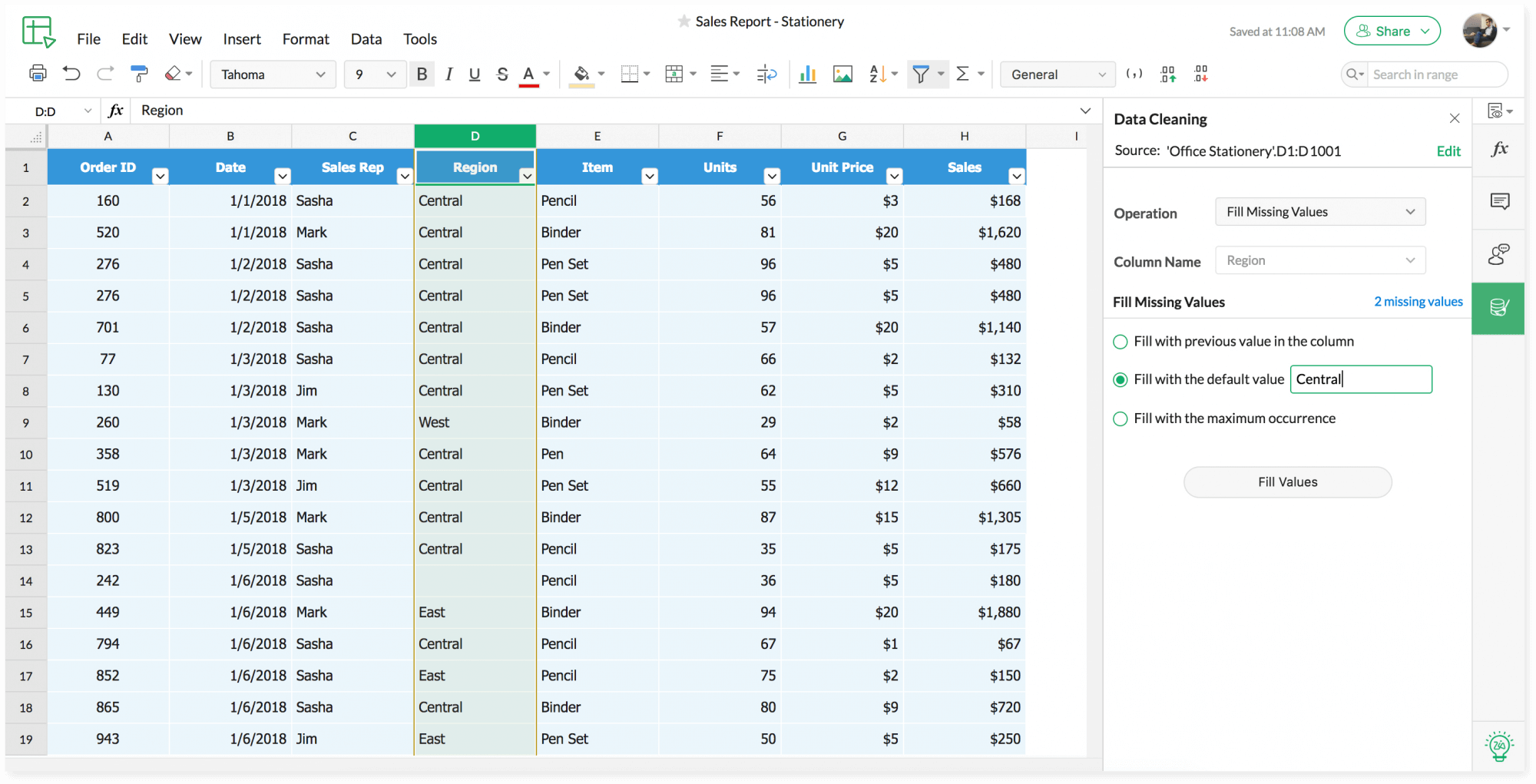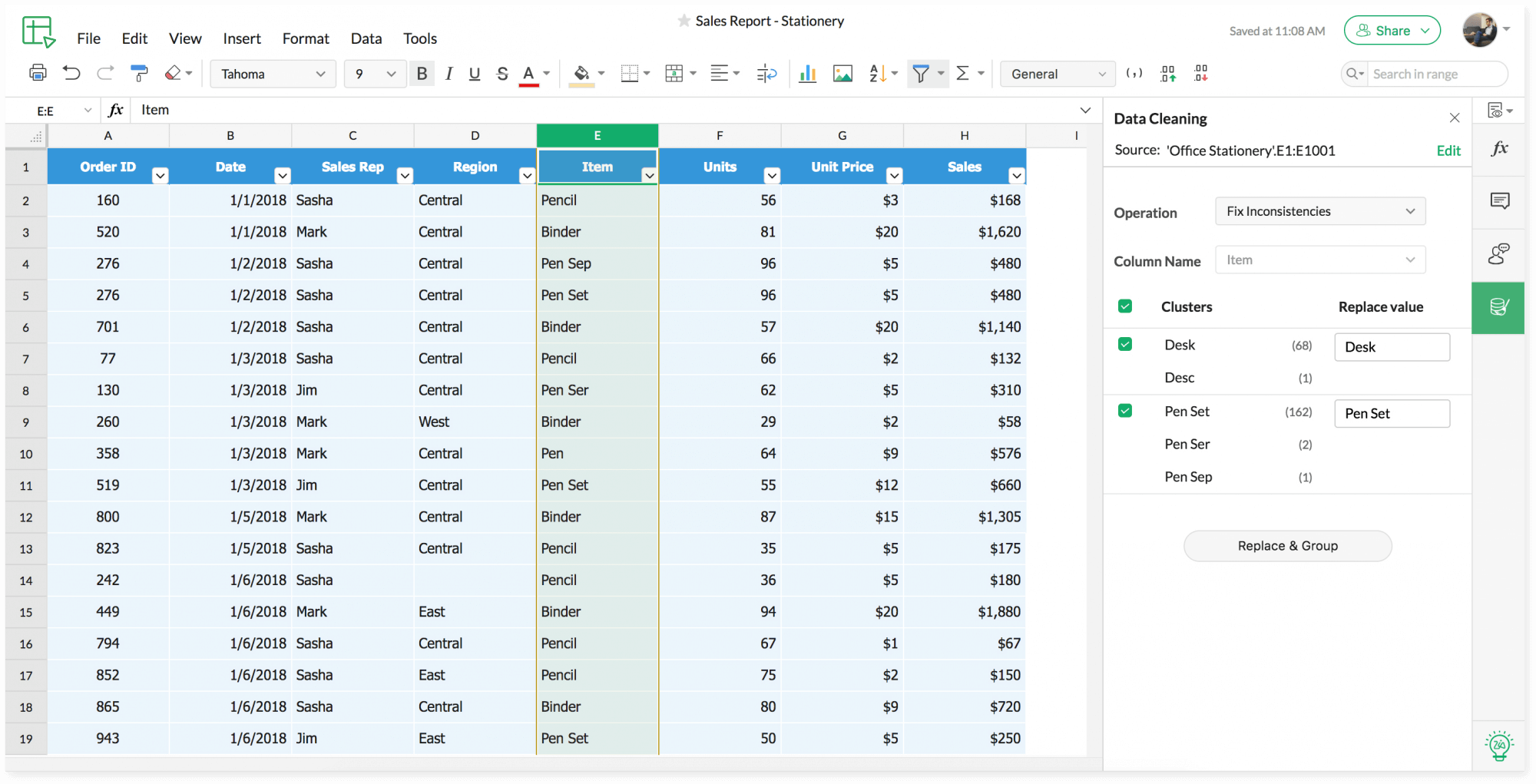 Study data patterns
Highlight specific parts of your data with conditional formats and visualize your data series with in-cell color scales and icon sets.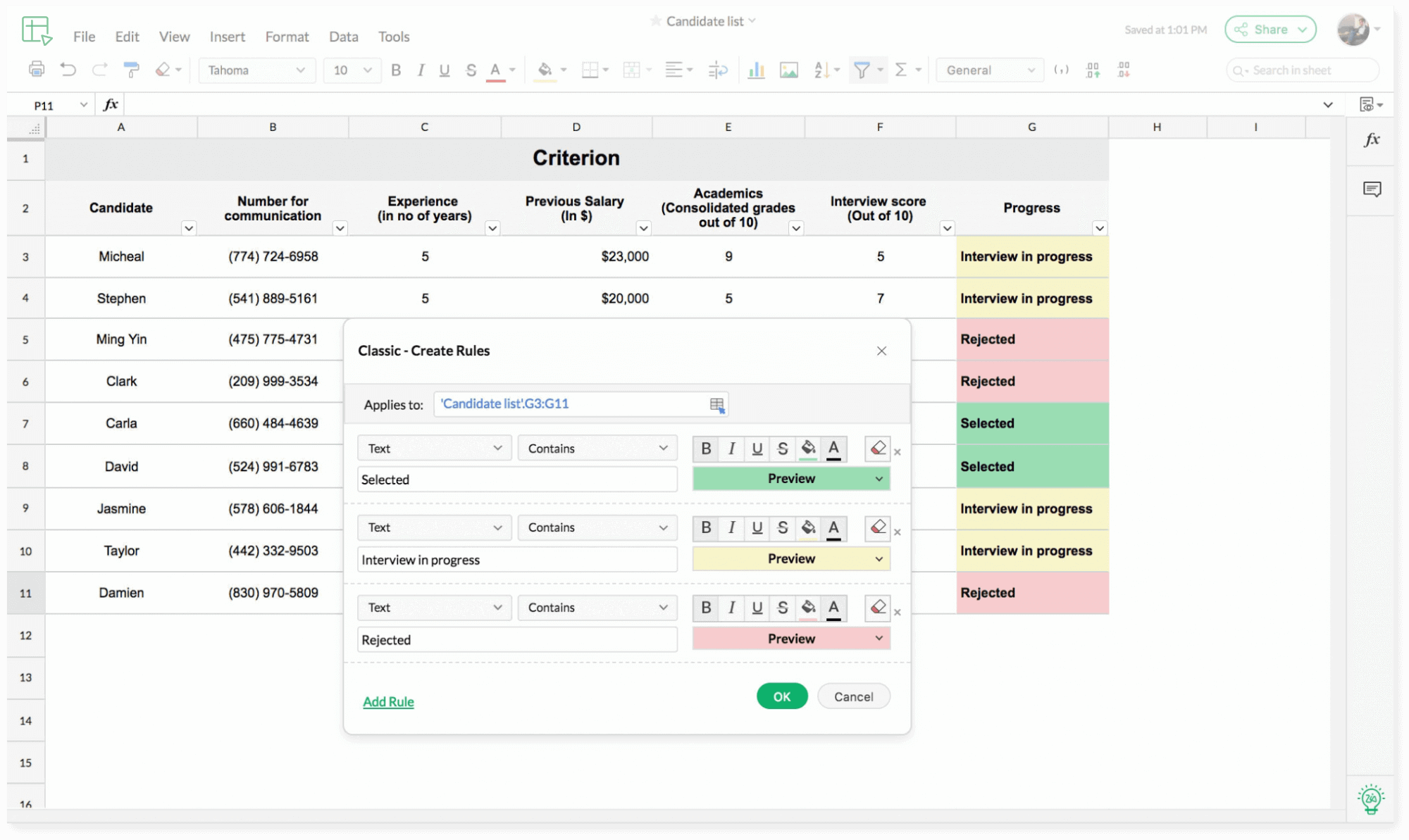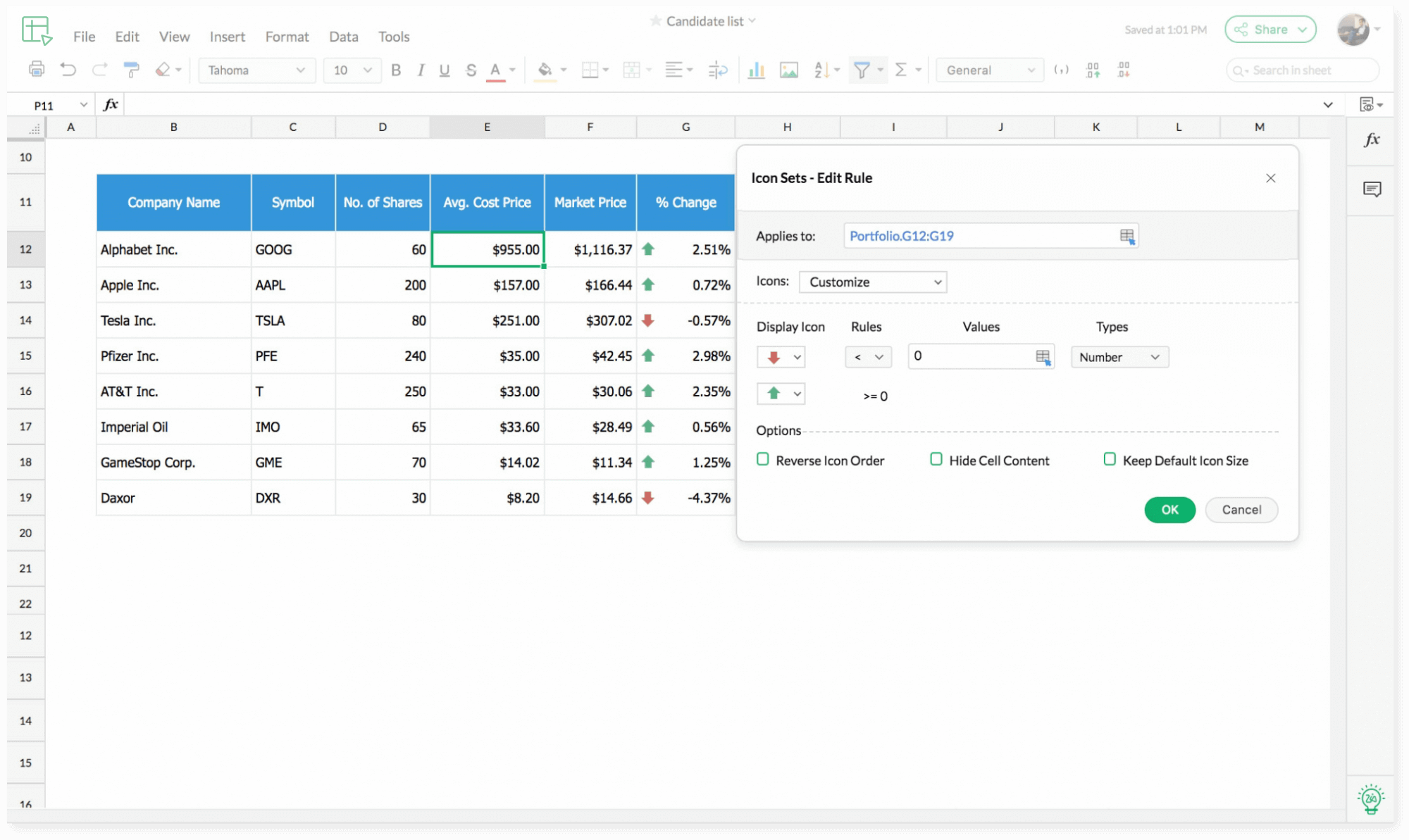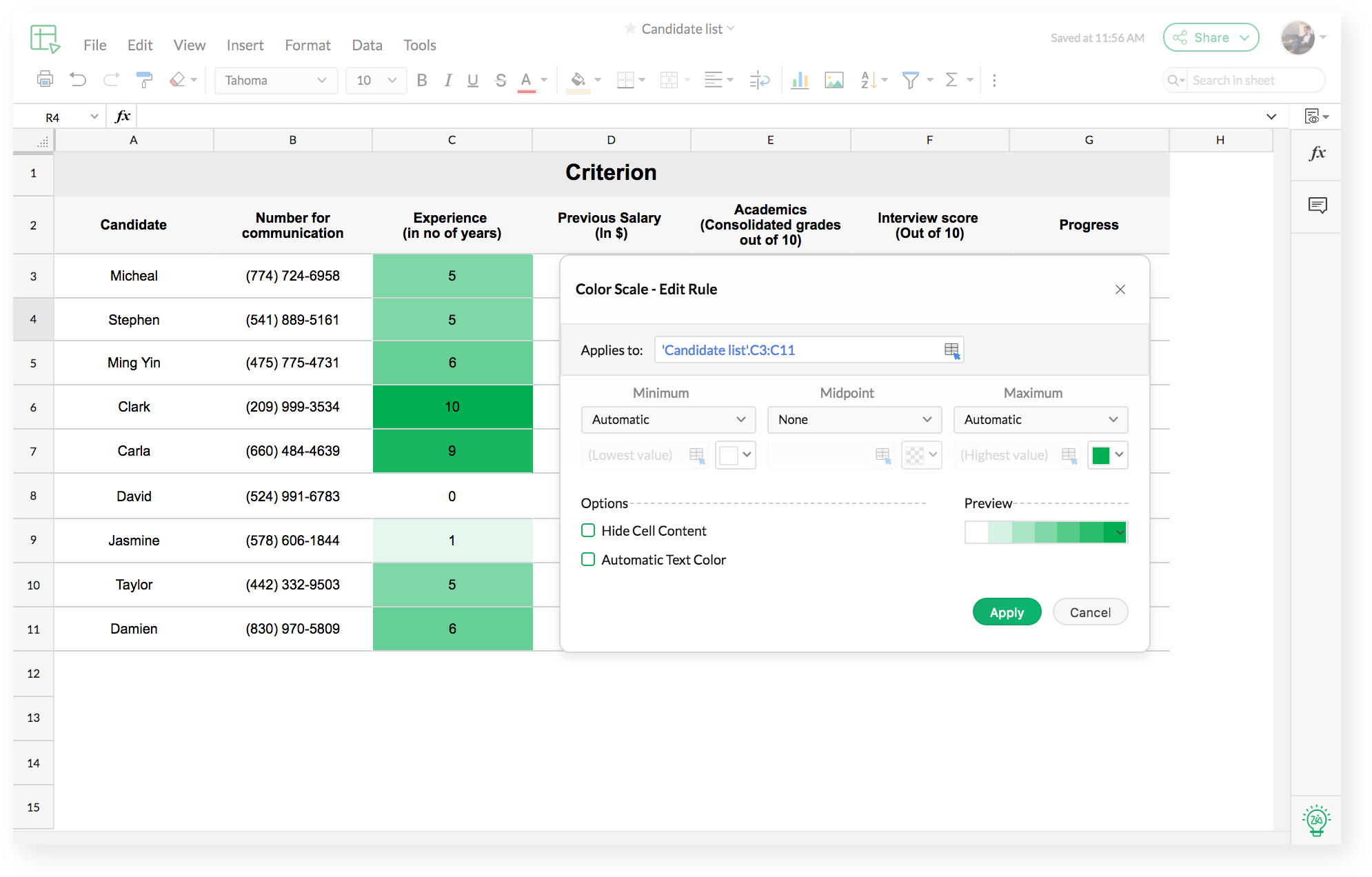 Spreadsheets that speak
With pick lists, checkboxes, buttons, and data validations, make your spreadsheet less of a data hub and more of an interactive application. Evolve beyond traditional spreadsheets.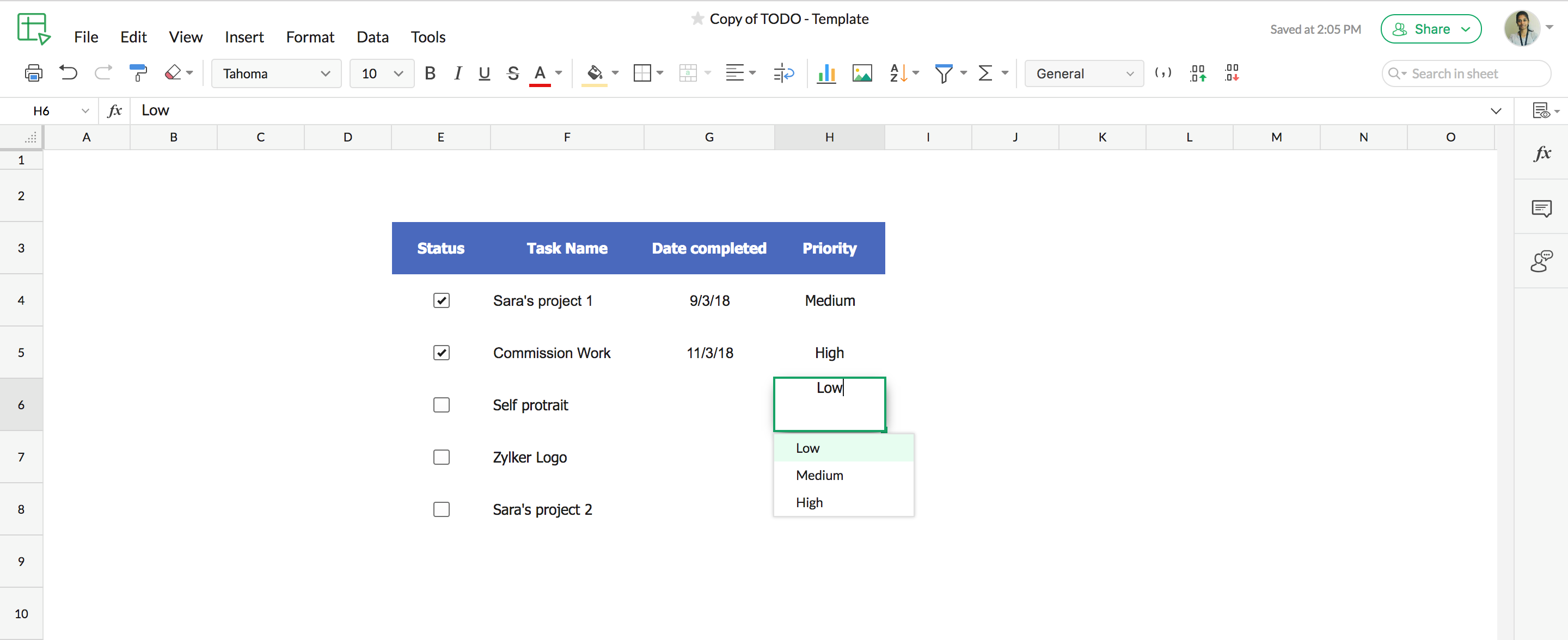 Automation done right
Say goodbye to repetitive, mundane tasks, and start automating. Record macros for simple tasks or use a VBA code to create an advanced flow of action with a single click of a button.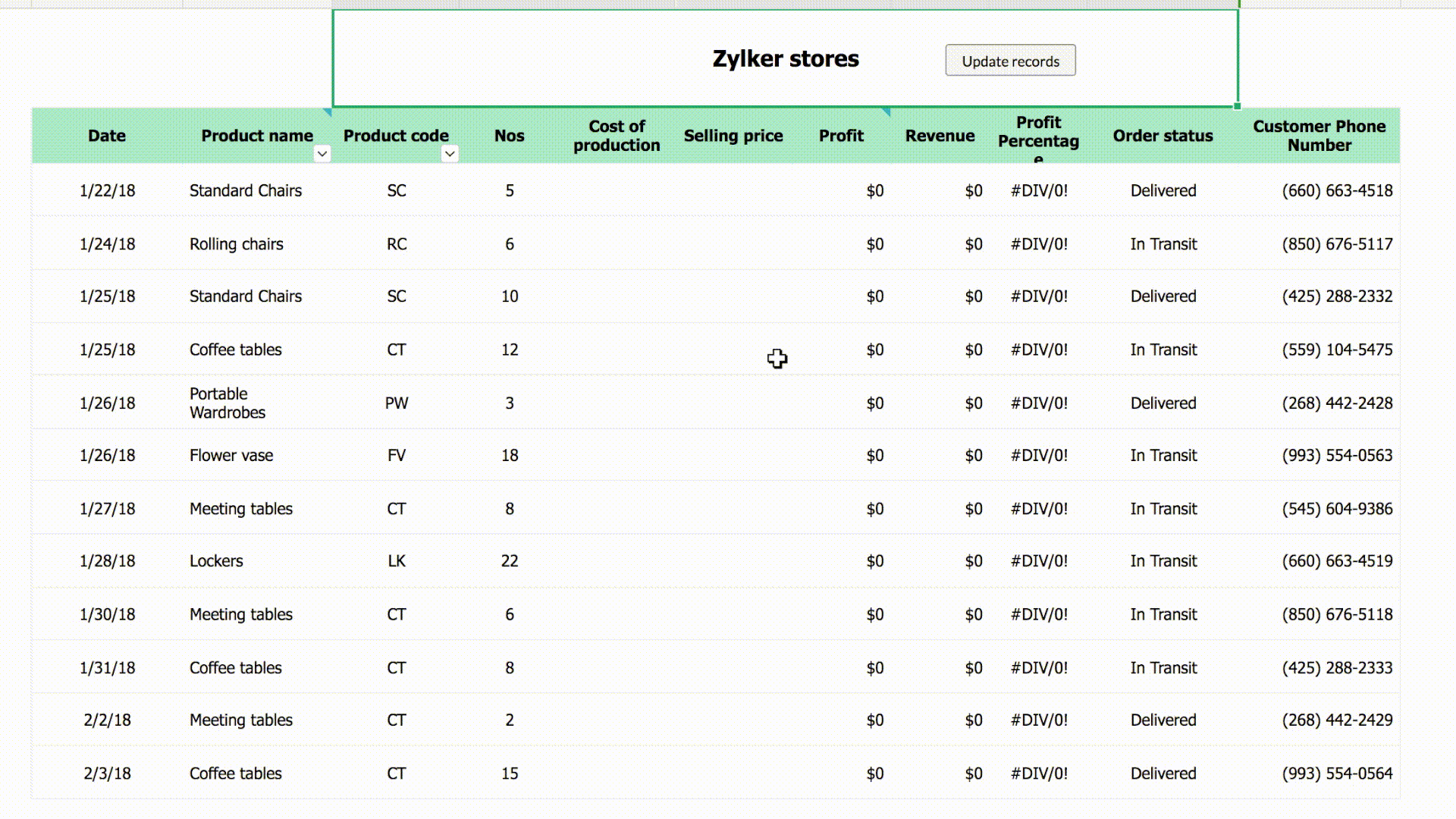 Flexible with other formats
Bringing your spreadsheets into Zoho Sheet is easy, as we support Microsoft Excel, .ods, .csv, and .tsv files. And if that's not enough, you can also export .html and .pdf formats.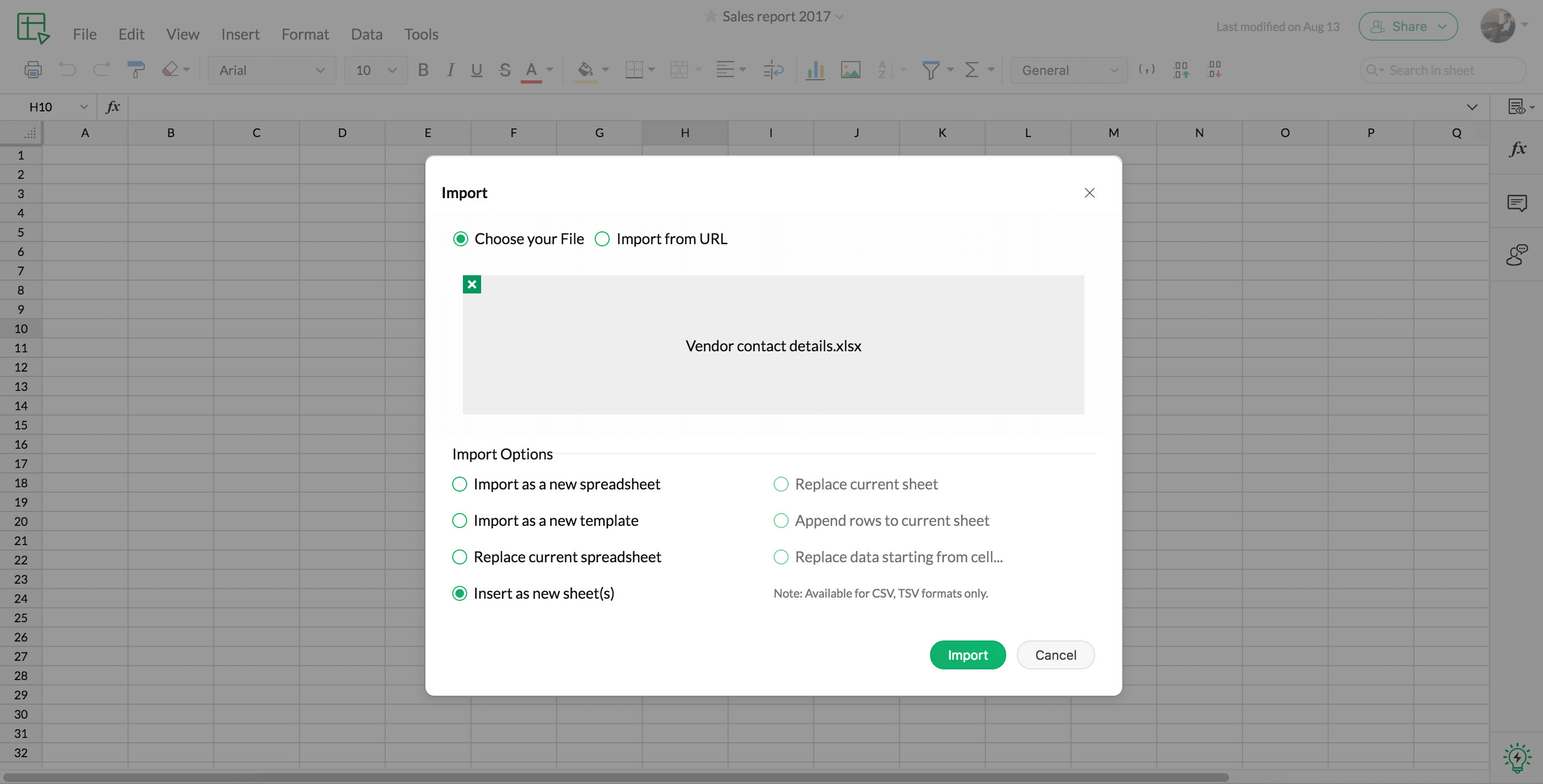 Take your data public
Publish your spreadsheets, and embed your data in your web page or blog. Decide who can and cannot view your formula cells, and allow file exports only when you wish to. Learn more


Collect data with Forms
Zoho Sheet's integration with Zoho Forms allows you to create, edit, and publish forms, then collect the data back into your spreadsheets. Once you've got it, use Zoho Sheet's toolkit to analyze it all.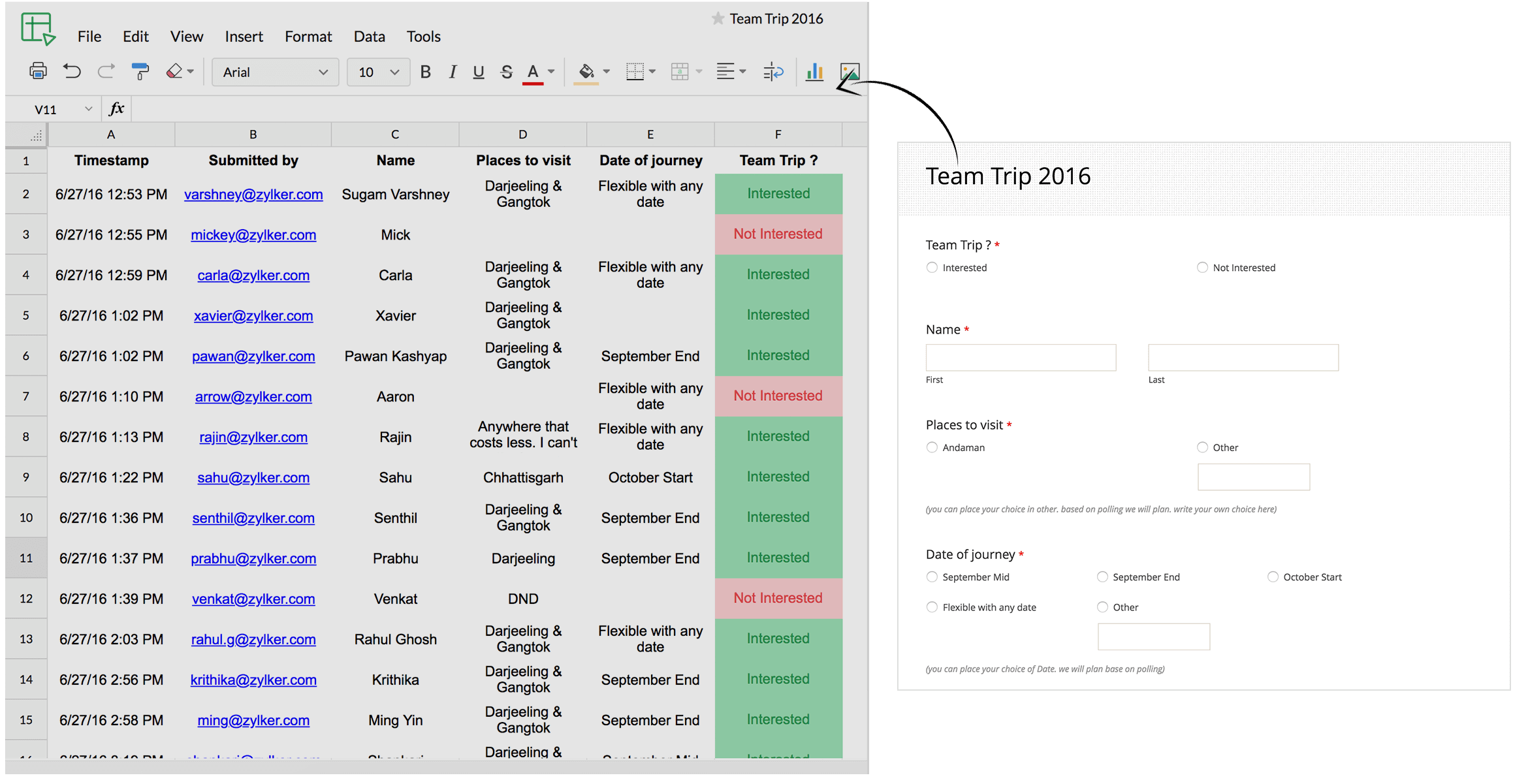 Localized for a global market
Why let language limit you? With support for 23 different languages and the ability to easily switch to right-to-left orientation, Zoho Sheet makes sure you always feel right at home.
Take your data anywhere
Data knows no boundaries—why should you? Install the Zoho Sheet app on your mobile devices, and take your data wherever you go. Enjoy all the benefits of your devices, with support for the latest features in iOS and Android.