An array of functions.
Perform anything, from basic arithmetic to complex calculations, with the help of 350+ functions available in Zoho Sheet. Auto-completion of formulas, contextual side panes, and syntax snippets make it easier to use these functions. Read more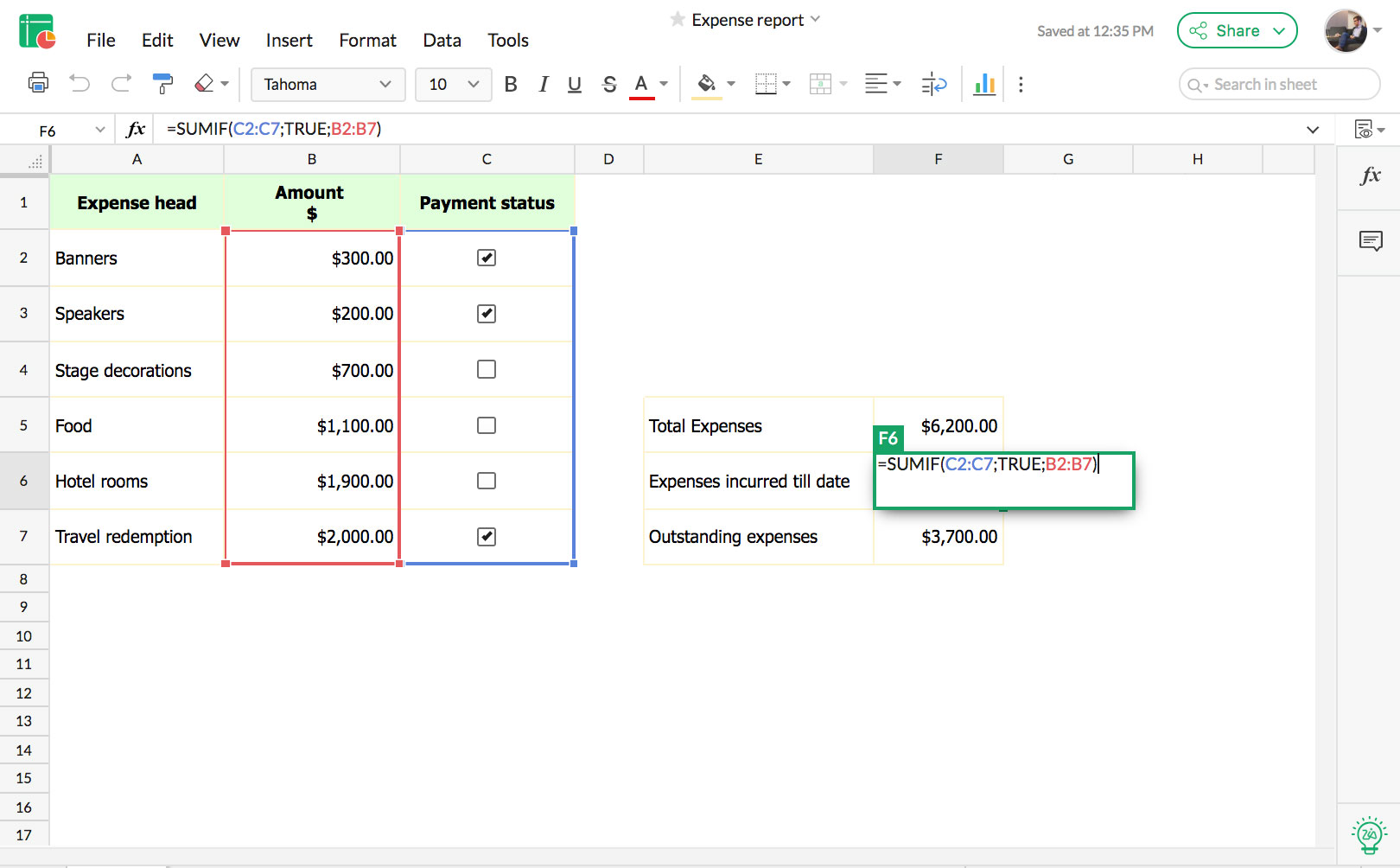 Custom function
Have unique calculations that are not covered by Zoho Sheet's extensive range of 350+ functions? Create your own personalized functions with minimal coding, using the Deluge integration for Zoho Sheet. You can also, bring in data from other applications using custom functions without breaking a sweat! Learn more
Seek goals the right way
With Goal Seek, setting up targets and making estimates are easy tasks. Work top-down, with the desired results in mind, and figure out the requisites.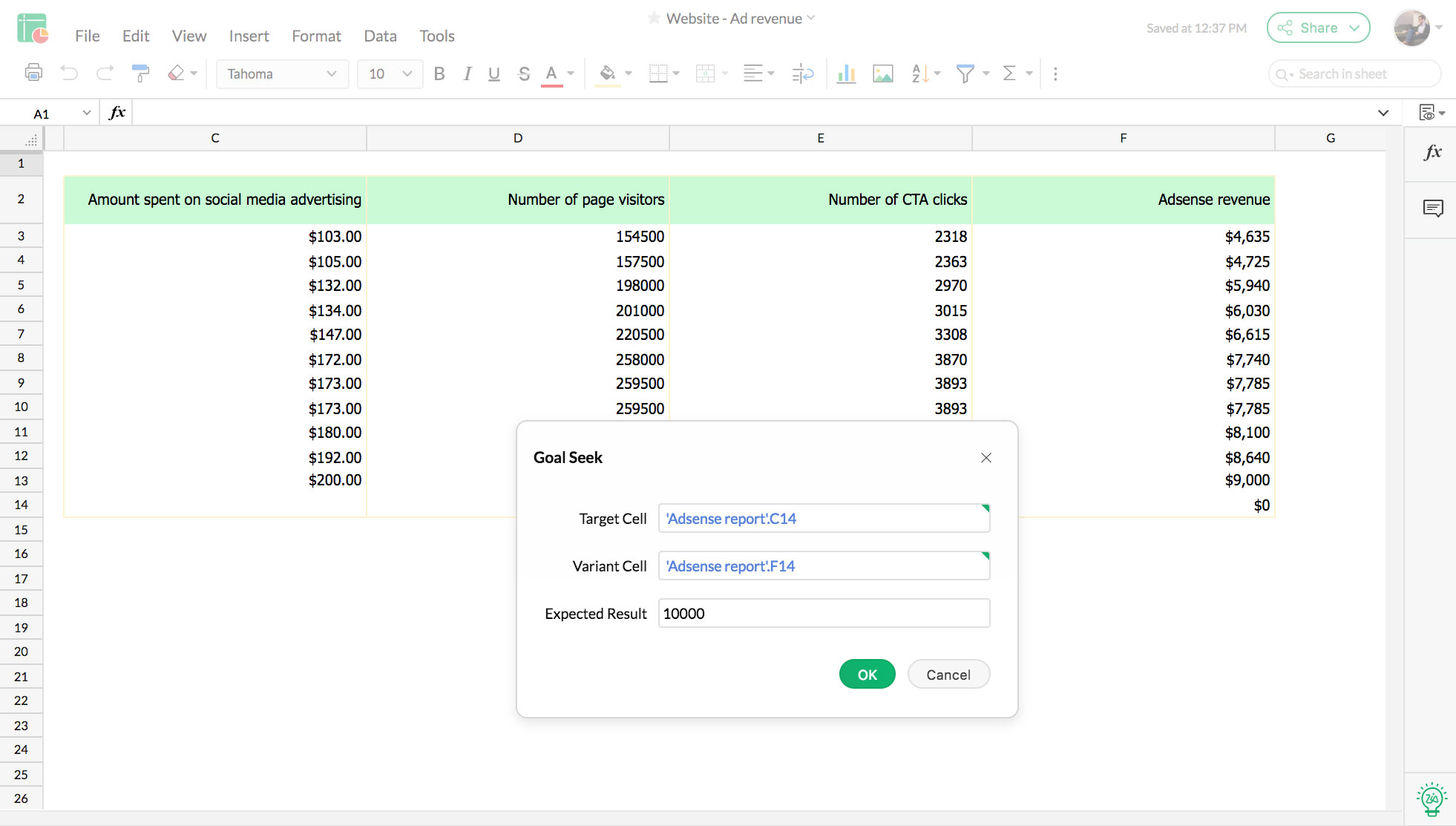 Solver: Don't let constraints keep you down
The Solver tool can be used to find a maximum or minimum result, given a set of constraints. Linear programming has never been more practical and userfriendly.