Make it public
Publishing a spreadsheet makes it easy for you to showcase it to a huge audience. Additionally, the recipients can interact with the published spreadsheet, without any changes made to the original file.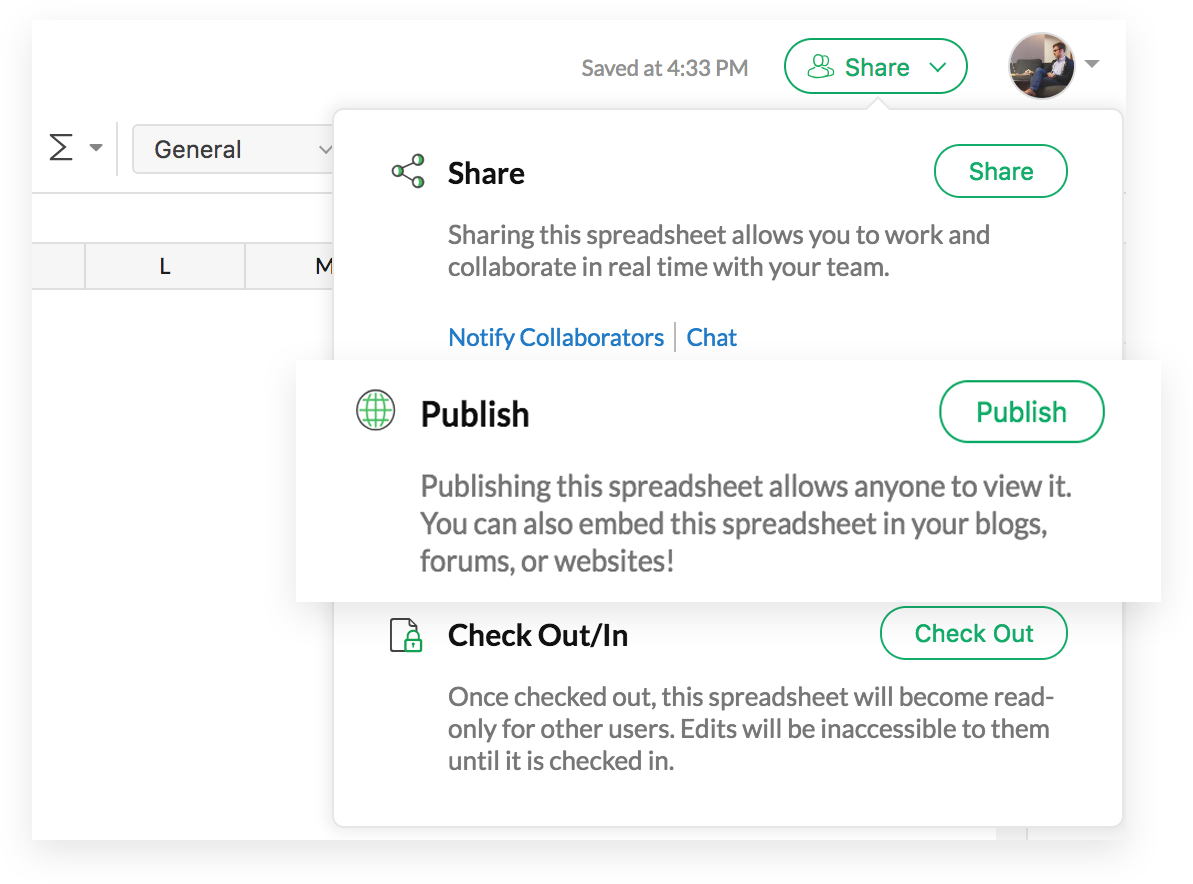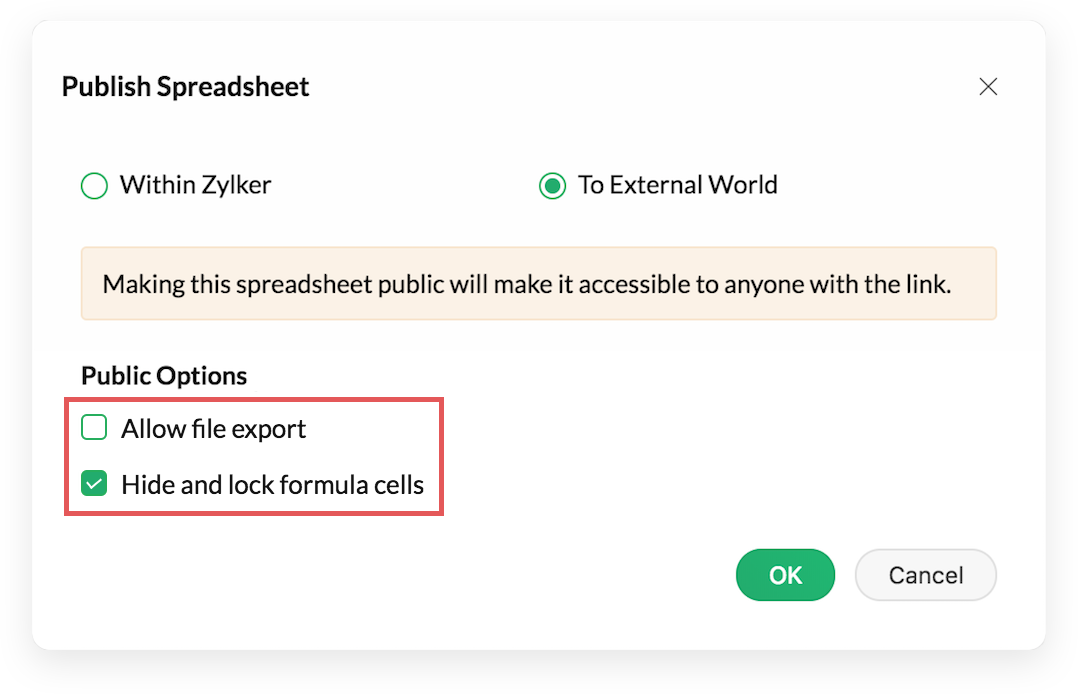 Publish with control
Hide and lock down cells containing important formulas in your published spreadsheets. Also, you might have certain important files that you don't want others to copy or save to their account. Zoho Sheet gives you the authority to decide which files to make downloadable.
Embed spreadsheets
Create a playground for your website visitors or blog readers by embedding files on your page. This allows them to view the data or statistics and try out the calculations behind them. And don't worry, none of their changes will affect your original file.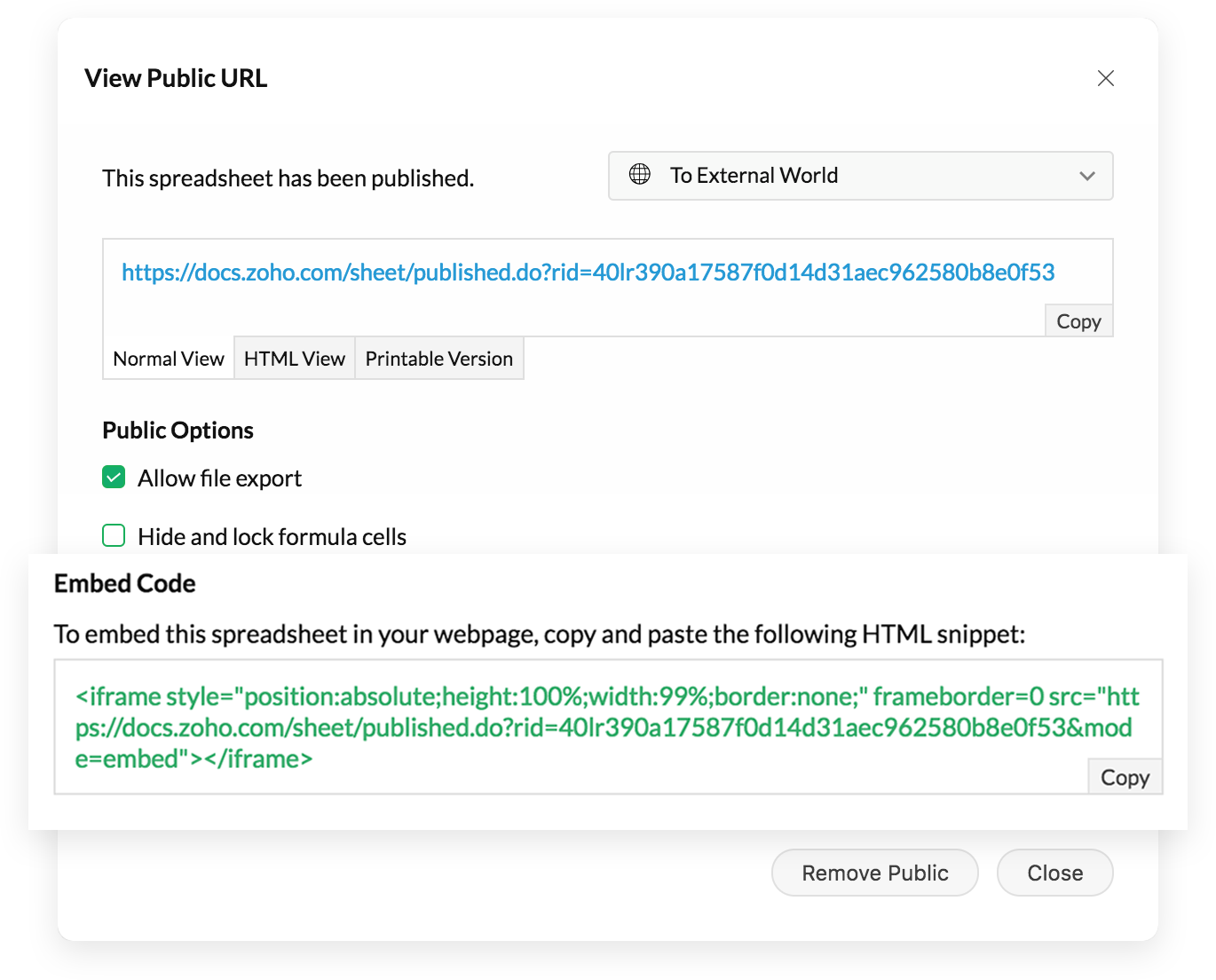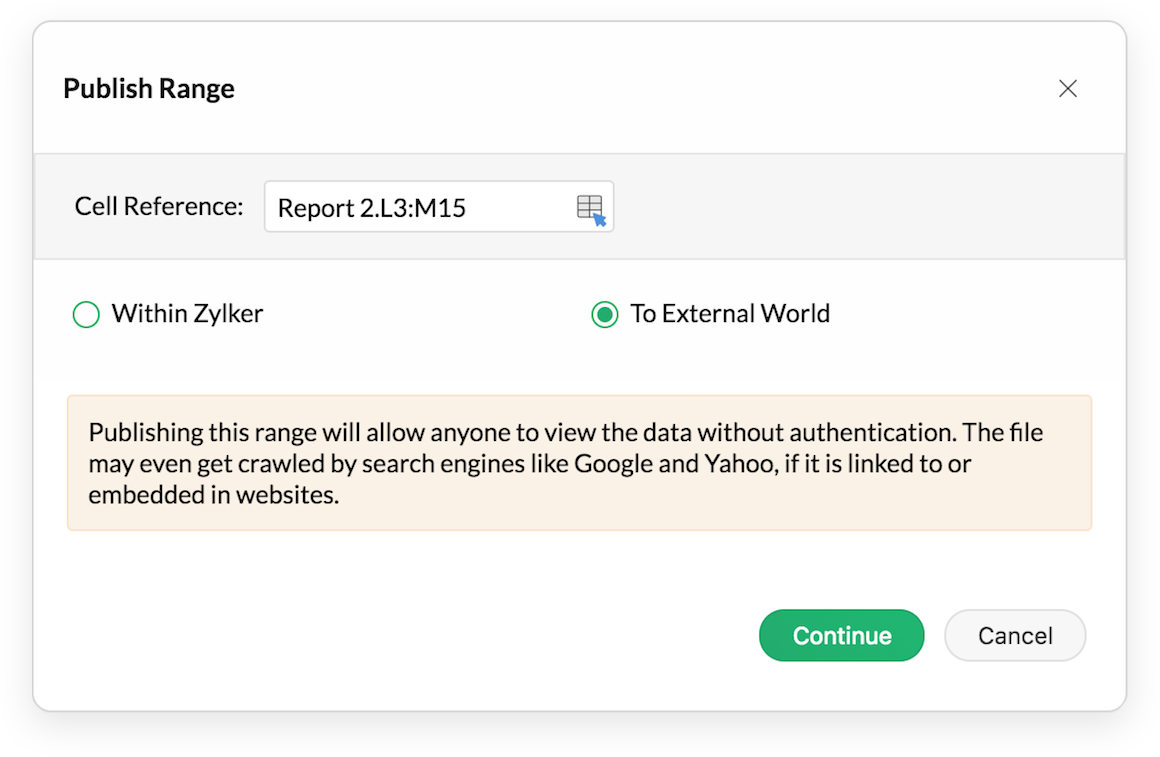 Publish ranges
Why publish a whole file when you want to expose only a portion of it? Publish the desired cell range and embed it on your websites or blogs using the HTML snippet provided. 
Publish Charts
Want to show off your graphs to the world but keep your data private? Zoho Sheet allows you to publish charts without having to expose the source data or sheet.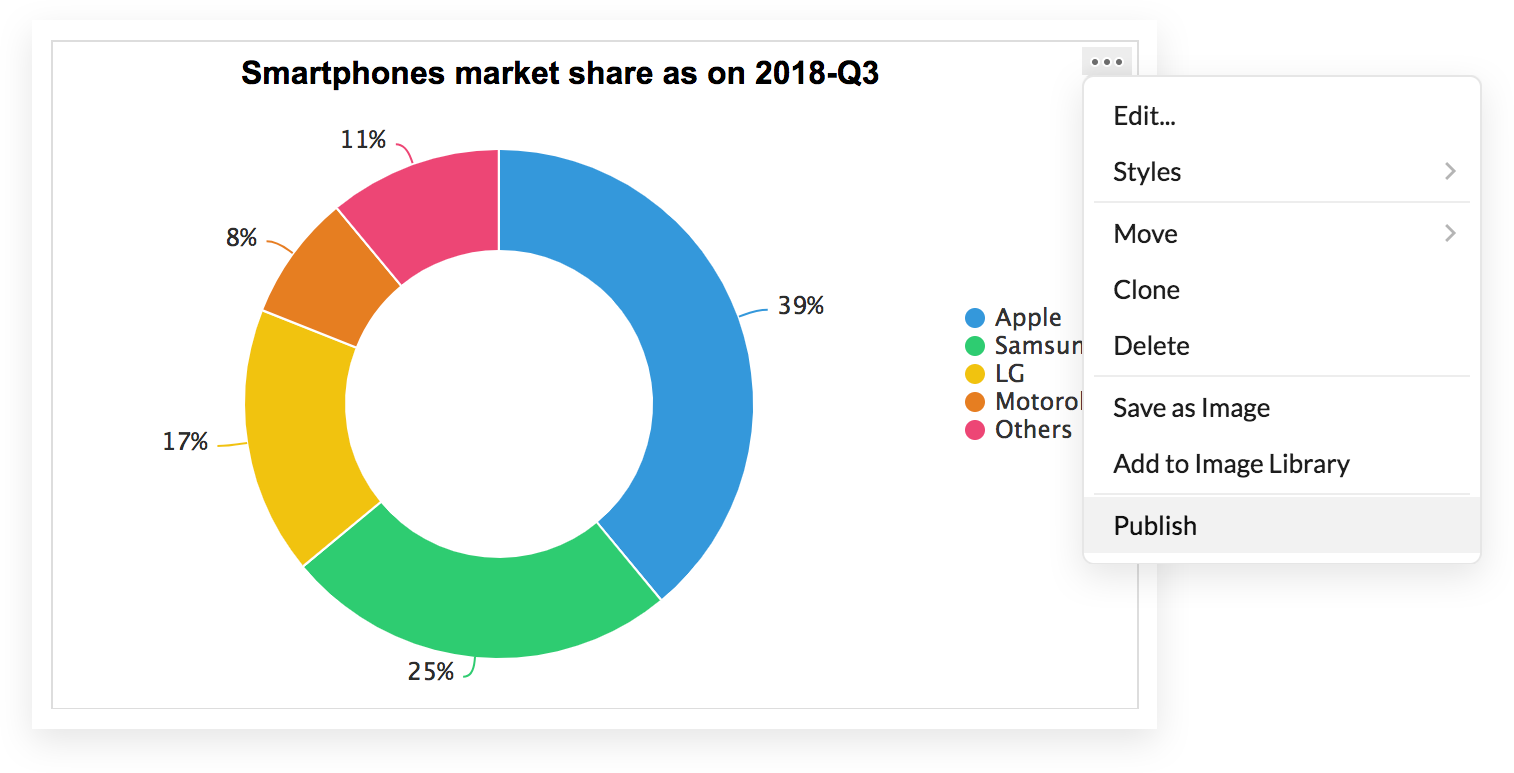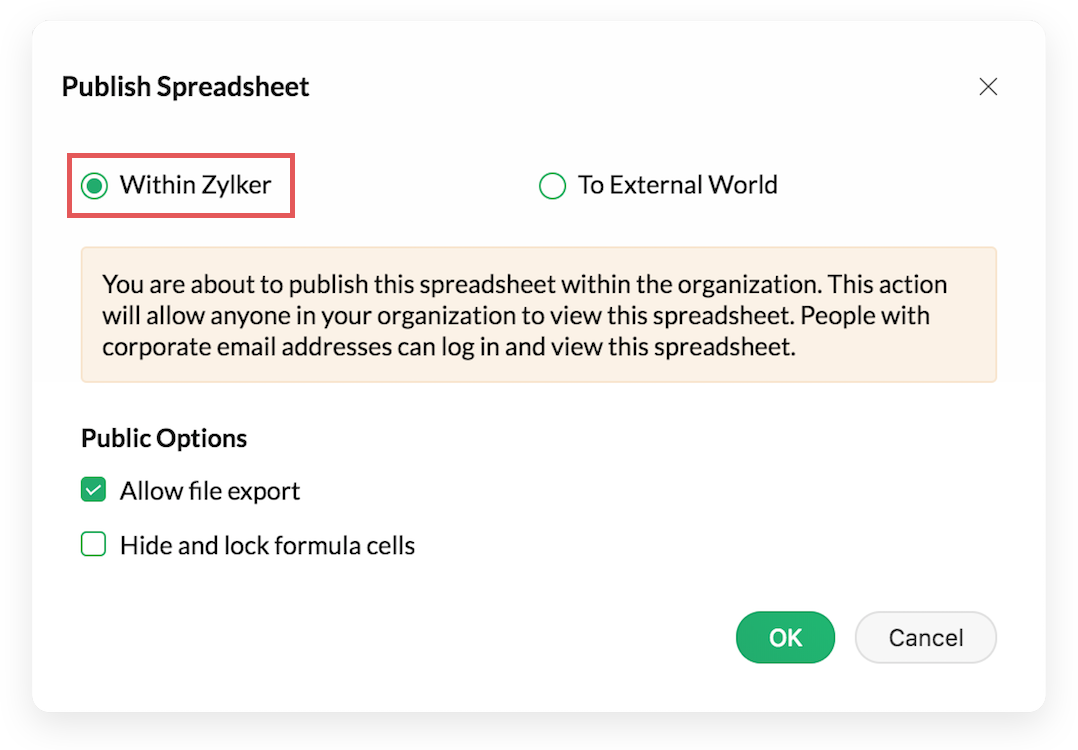 Within your organization
If you have spreadsheets that are meant to be looked at only by your colleagues, you can publish your files within your organization and make sure that no one outside your organization gets a glimpse of it.