Personal Details
Specify your personal details like your Organization Name, Phone Number, Username, Time Zone and Date Format that will be used in your Applications. To access the "Personal Details" page,
Navigate to your Zoho Creator home page and click on the  (settings) icon on the top right corner. You will be navigated to the Setup page.
In the Setup page, click on Personal Details under General.
The Personal Details page looks like the following image: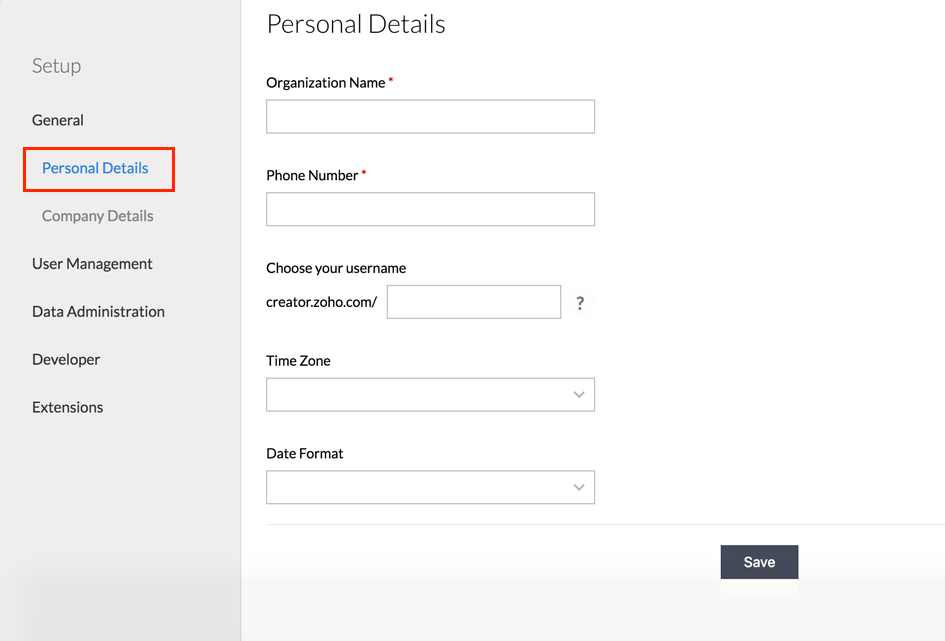 Note:
The Personal Details page will be visible only to the Application owner and not to the shared users, irrespective of any permissions given.