Zoho CalSync - Android
Zoho CalSync is an Android application which lets you sync events with Zoho Calendar. This application lets you stay updated with your schedules from Zoho Calendar, on your smartphone. So that you can make or change plans while you're on the move. This makes sure that you stay on top of your schedule, as the app keeps running in the background.
Table of Contents
Features:
Choose the calendars that you want the CalSync app to sync with your Android calendar.
Set your preferred sync interval to automatically synchronize your events periodically.
Sync your calendars over WiFi only or over WiFi and mobile network.
Get notified of new calendars on your smartphone.
Requirement:
Android 4.1 and above
Downloading CalSync app:
1. Go to the Play store.
2. Search for Zoho CalSync
3. Download the application.
You can also download the app directly from this link.
Setting up CalSync app for Android device:
1. Launch the application.
2. Click Login from home screen.
3. Enter Username/Email address in Username field.
4. Enter Password in the Password field.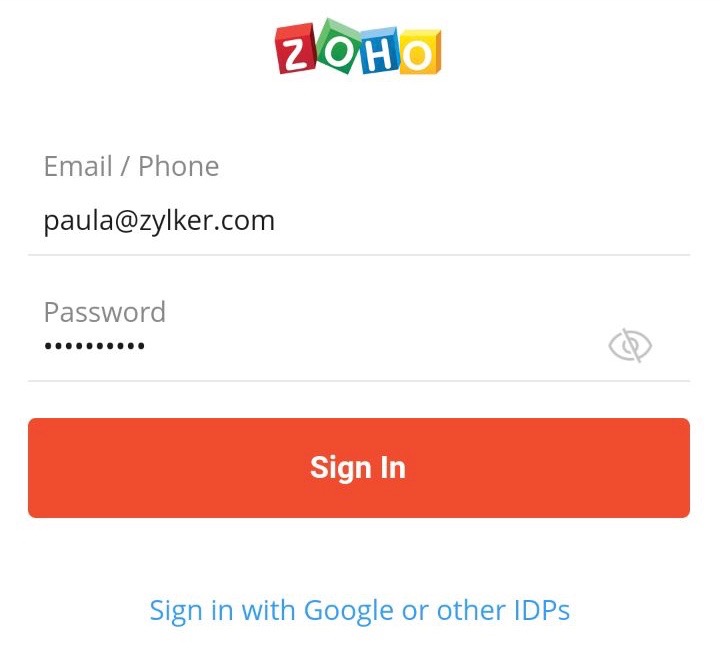 5. Enter the OTP generated to your registered contact (if you have enabled Two Factor Authentication) or you can choose to sign in with other accounts.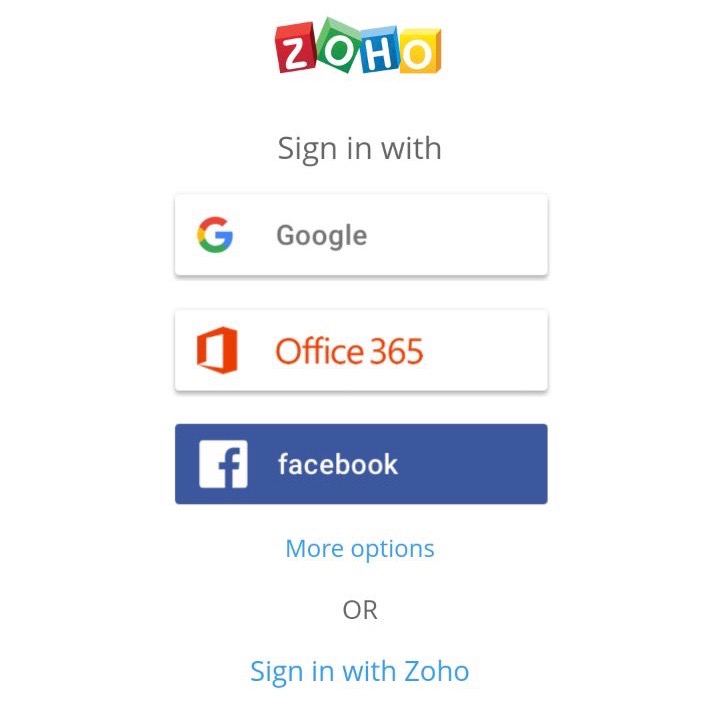 6. The "Welcome to Zoho CalSync window" appears. Click Done to proceed.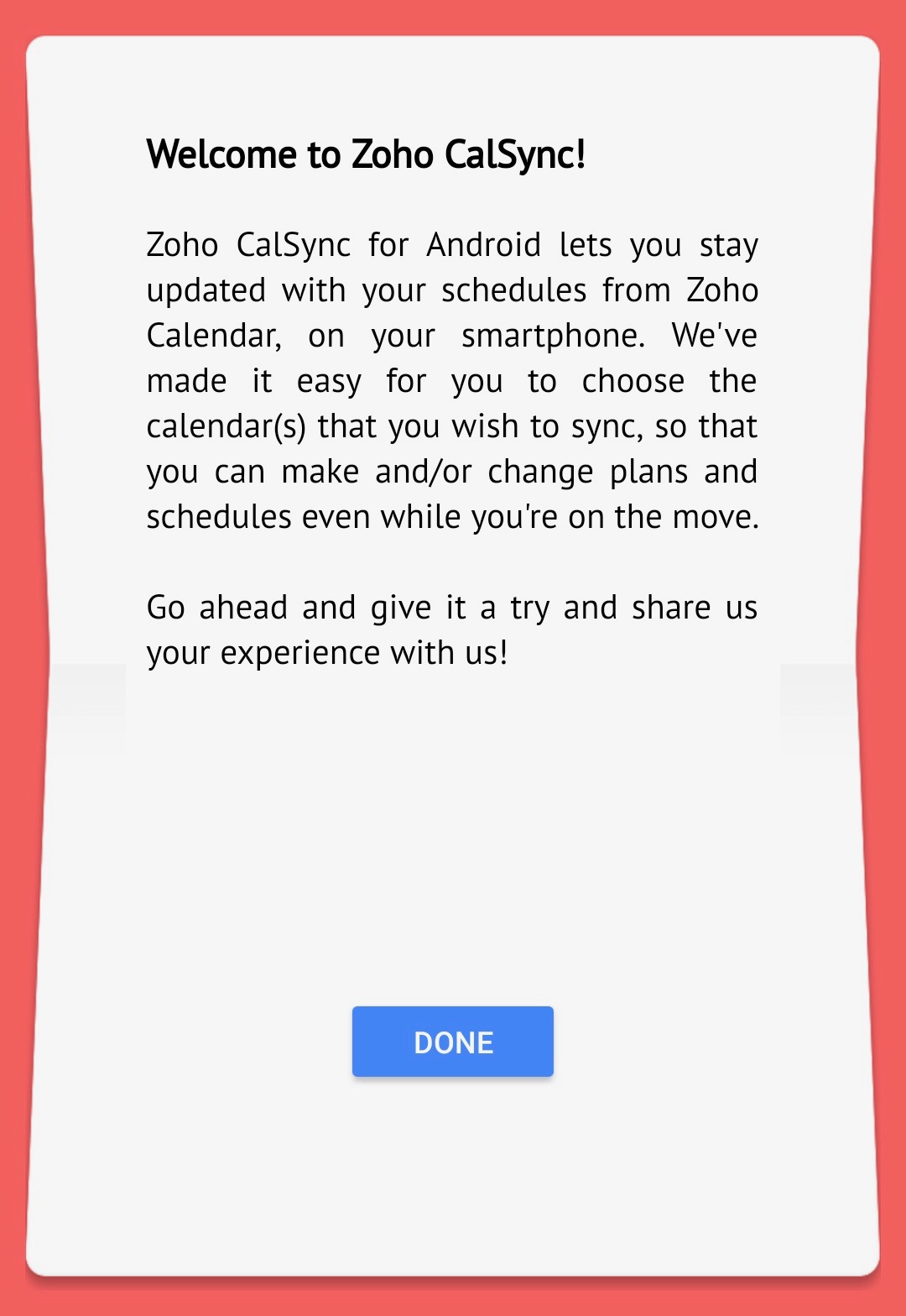 7. All your linked calendars will be listed. Select the calendars that you want to sync to your Android calendar.
8. Edit the CalSync functions according to your preferences by navigating to the Settings window.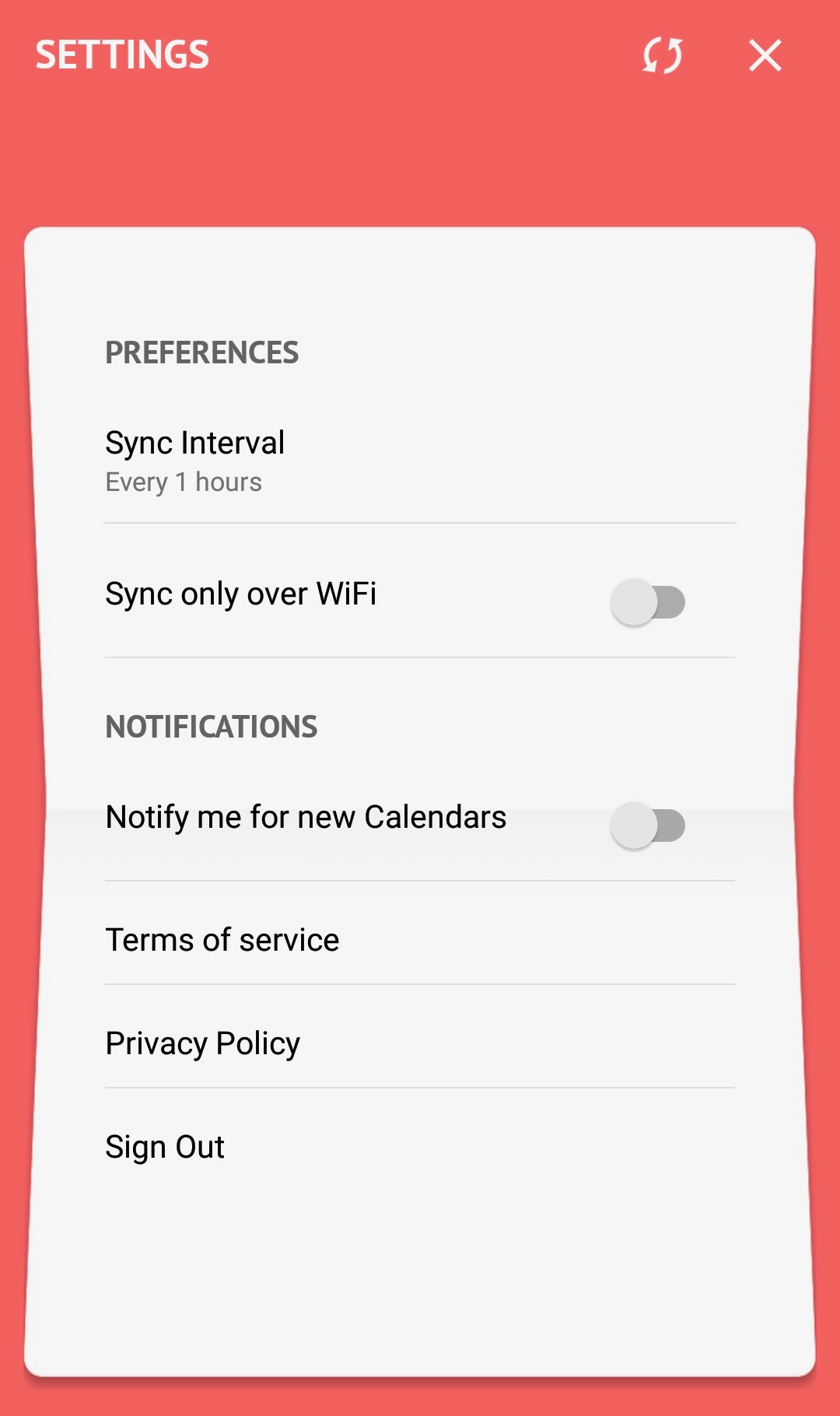 ​
Note:
You can only sync your personal calendars in Zoho Calendar using the Zoho CalSync app. Group Calendars/App Calendars cannot be synced through this app.