Exchange ActiveSync:
With the help of Exchange ActiveSync (EAS), you can sync your Zoho calendar with your mobile device. Configuring EAS on your phone will help you access your Zoho Calendar and move all the events to your device calendar. This sync is available for Windows, iOS, Android and Blackberry devices. You can also manage Outlook events on Zoho Calendar and otherwise, when you configure EAS on your mobile.
Configure Exchange ActiveSync on your iPhone/iPad:
1. Set up a new account from your Settings using Add Account.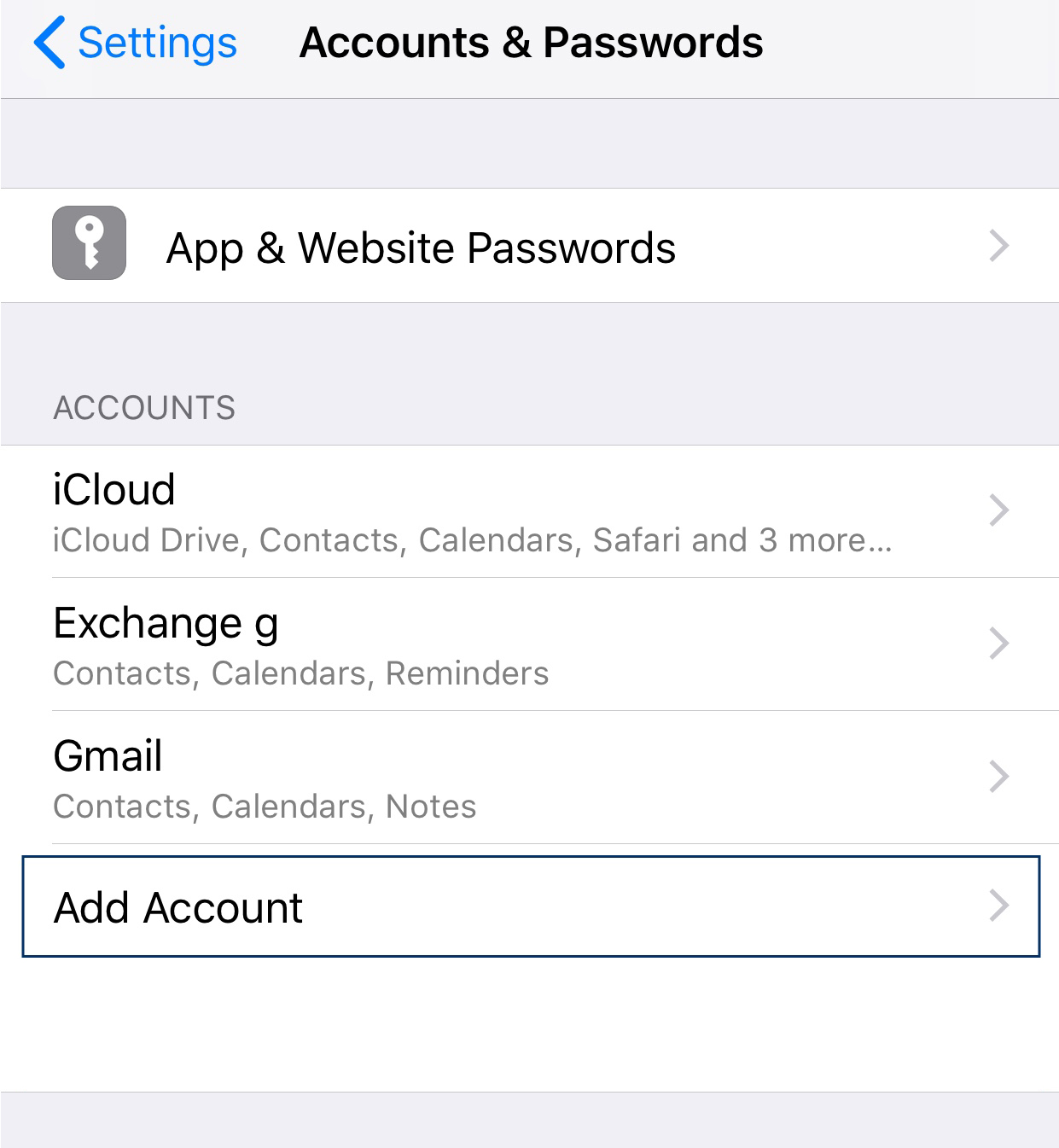 2. Click on Exchange.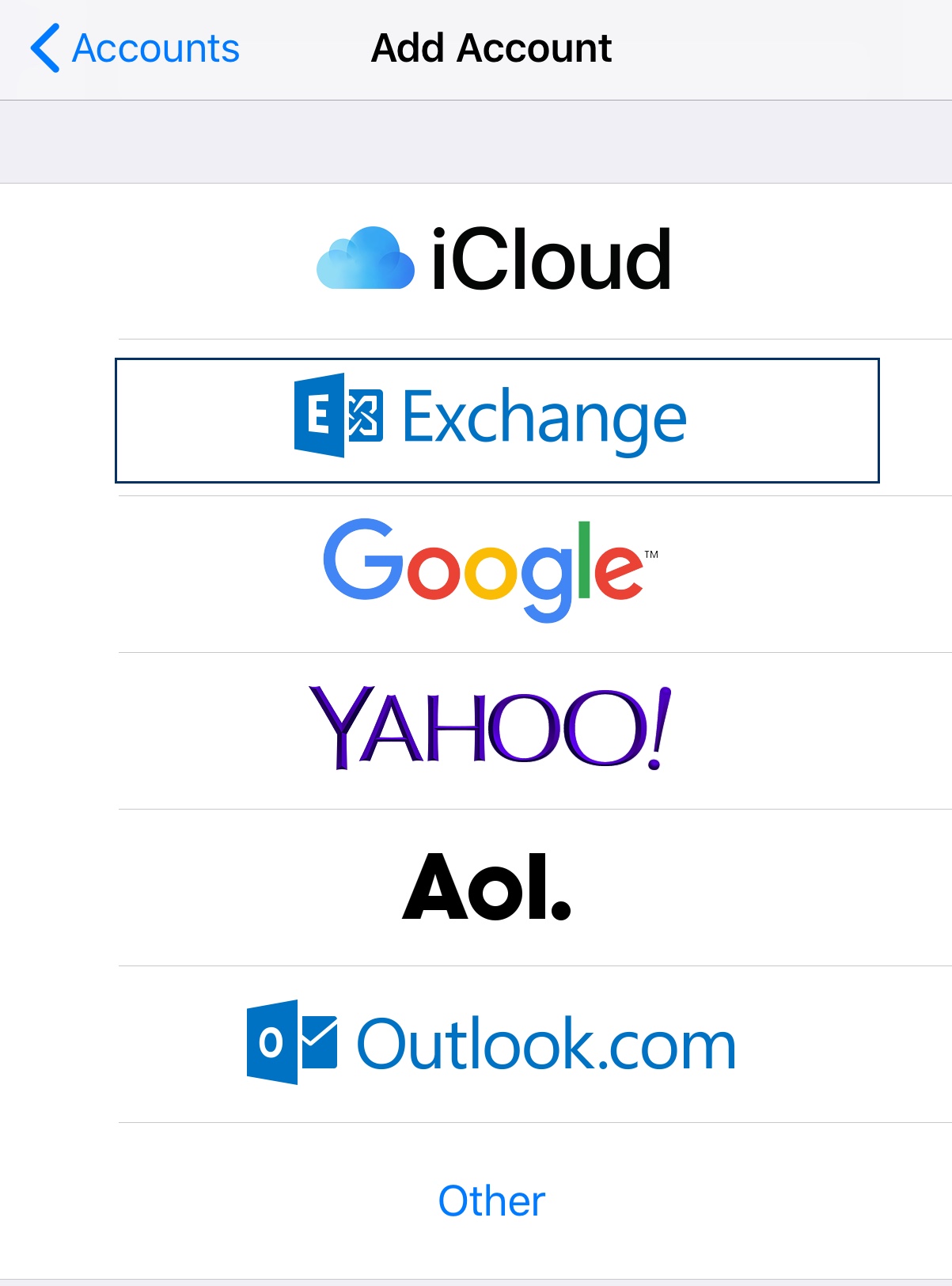 3. Enter your Zoho email ID in Username and the Description.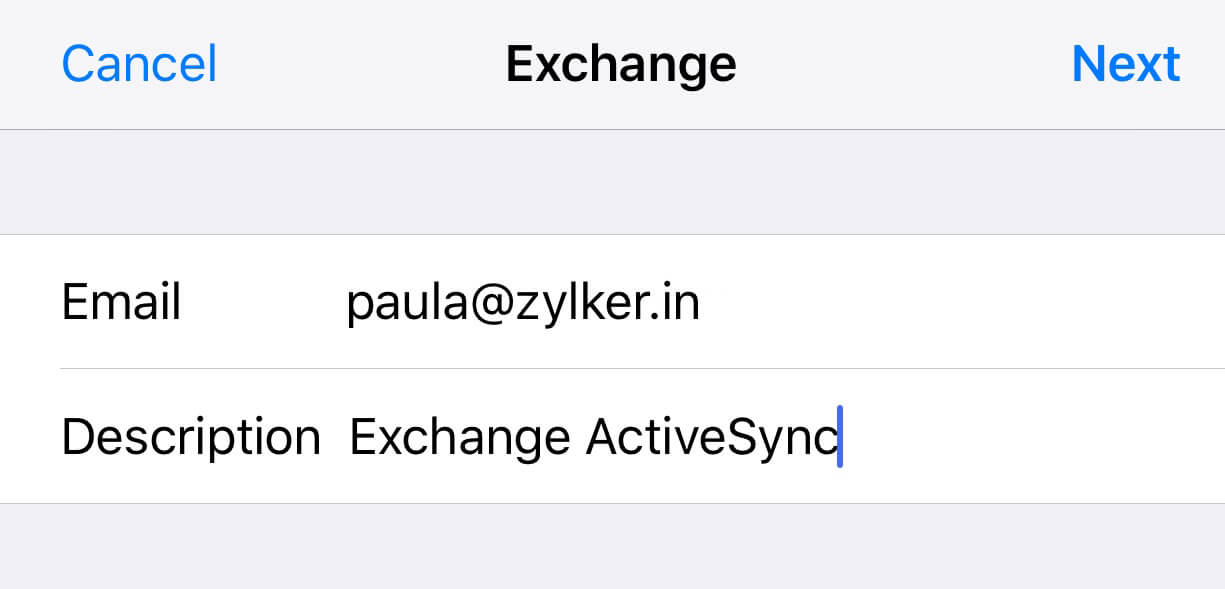 4. Click on Configure manually to proceed.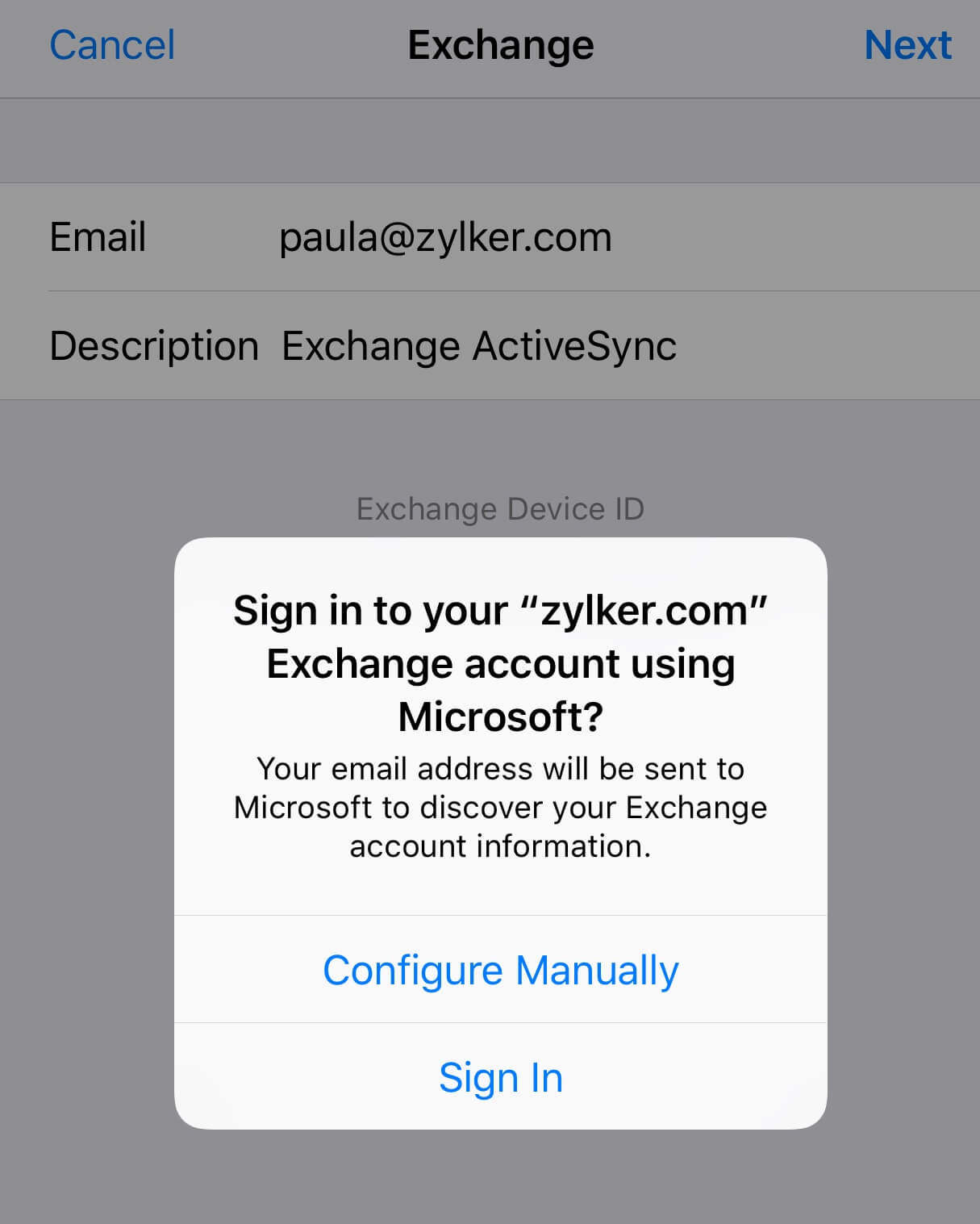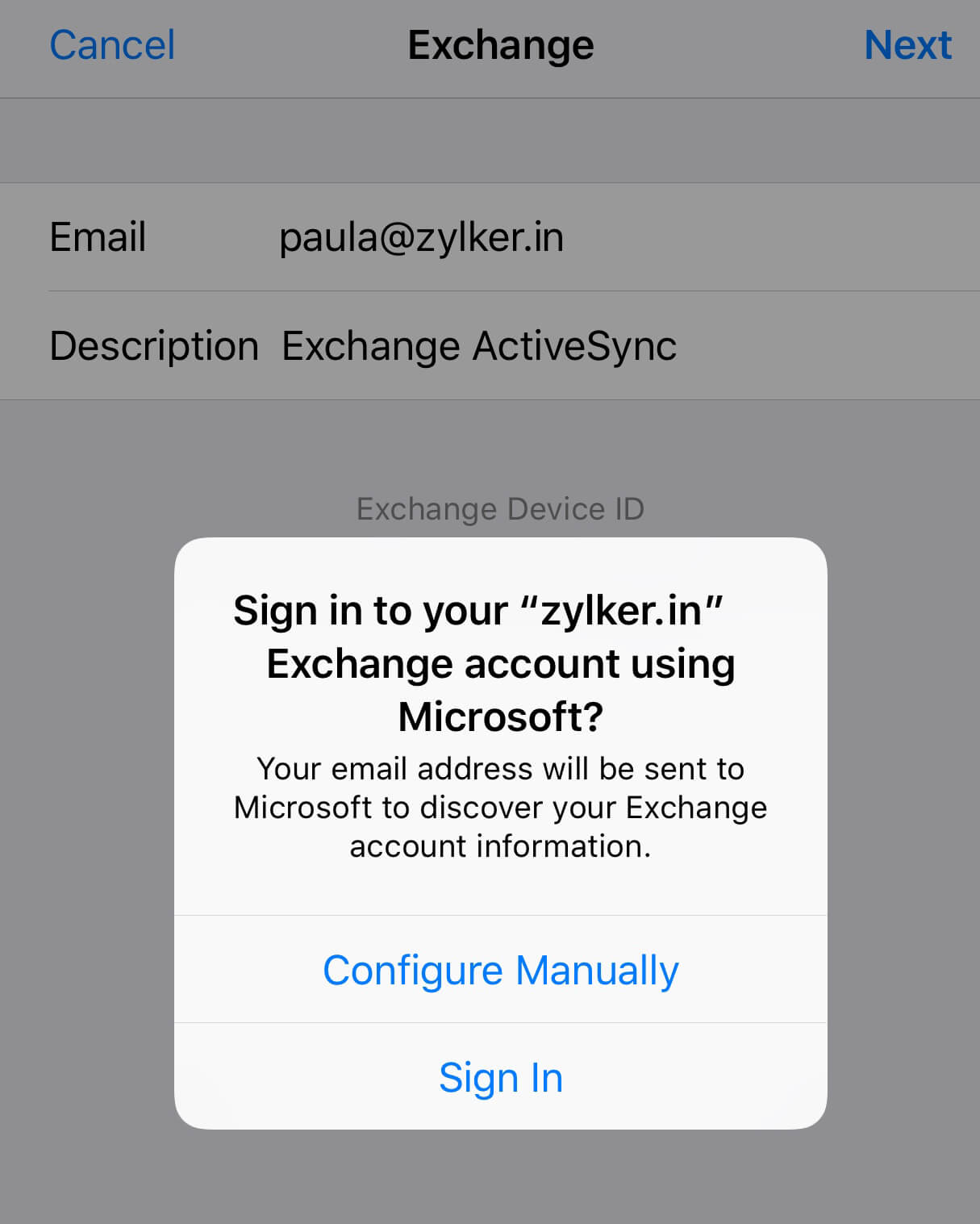 5. Enter the Password of your Zoho account. (If you have enabled Two Factor Authentication (TFA) then enter you Application Specific Password.)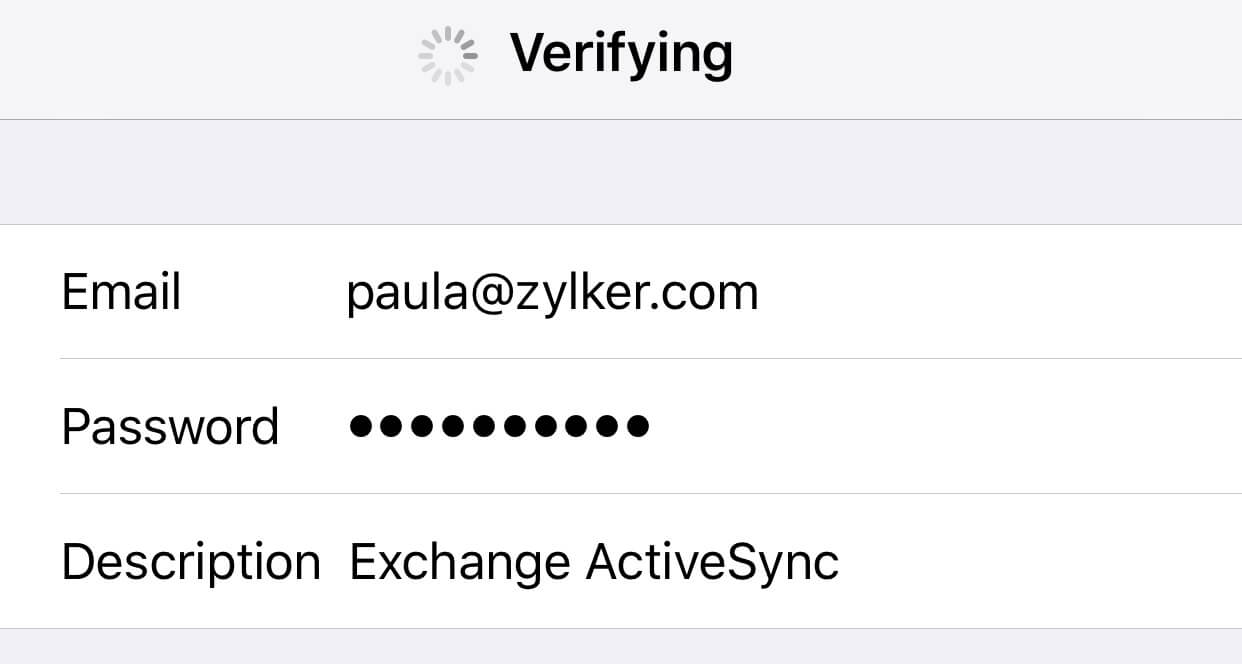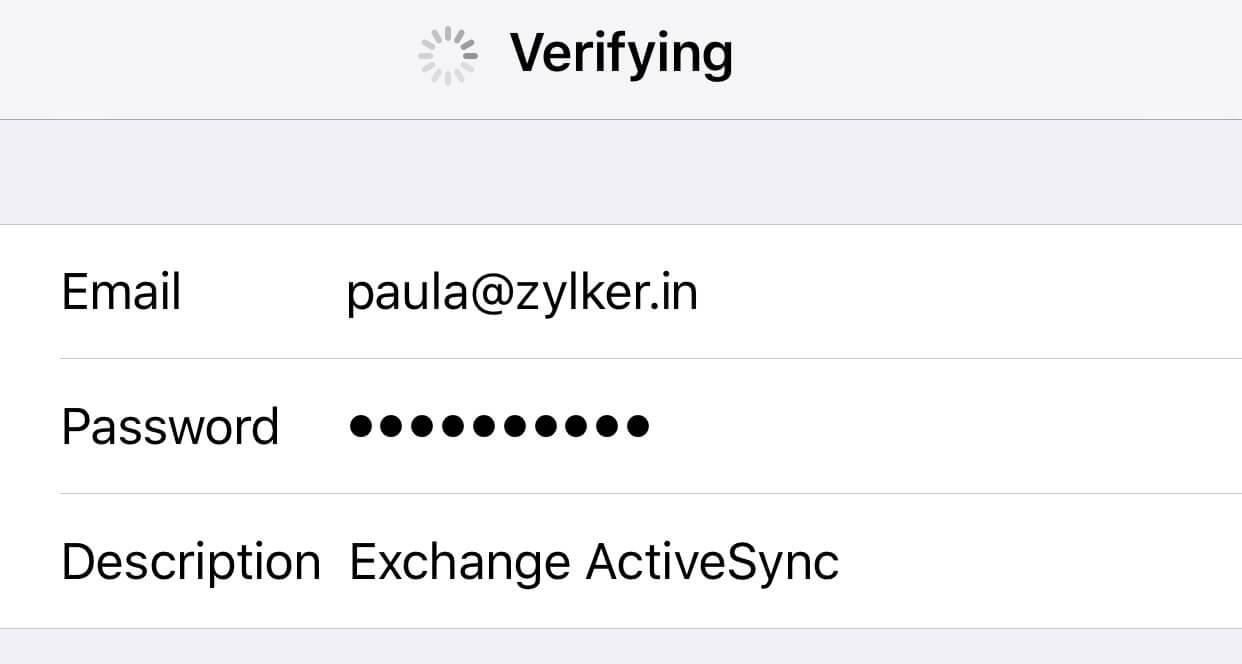 6. Enter the server as msync.zoho.com and click Next.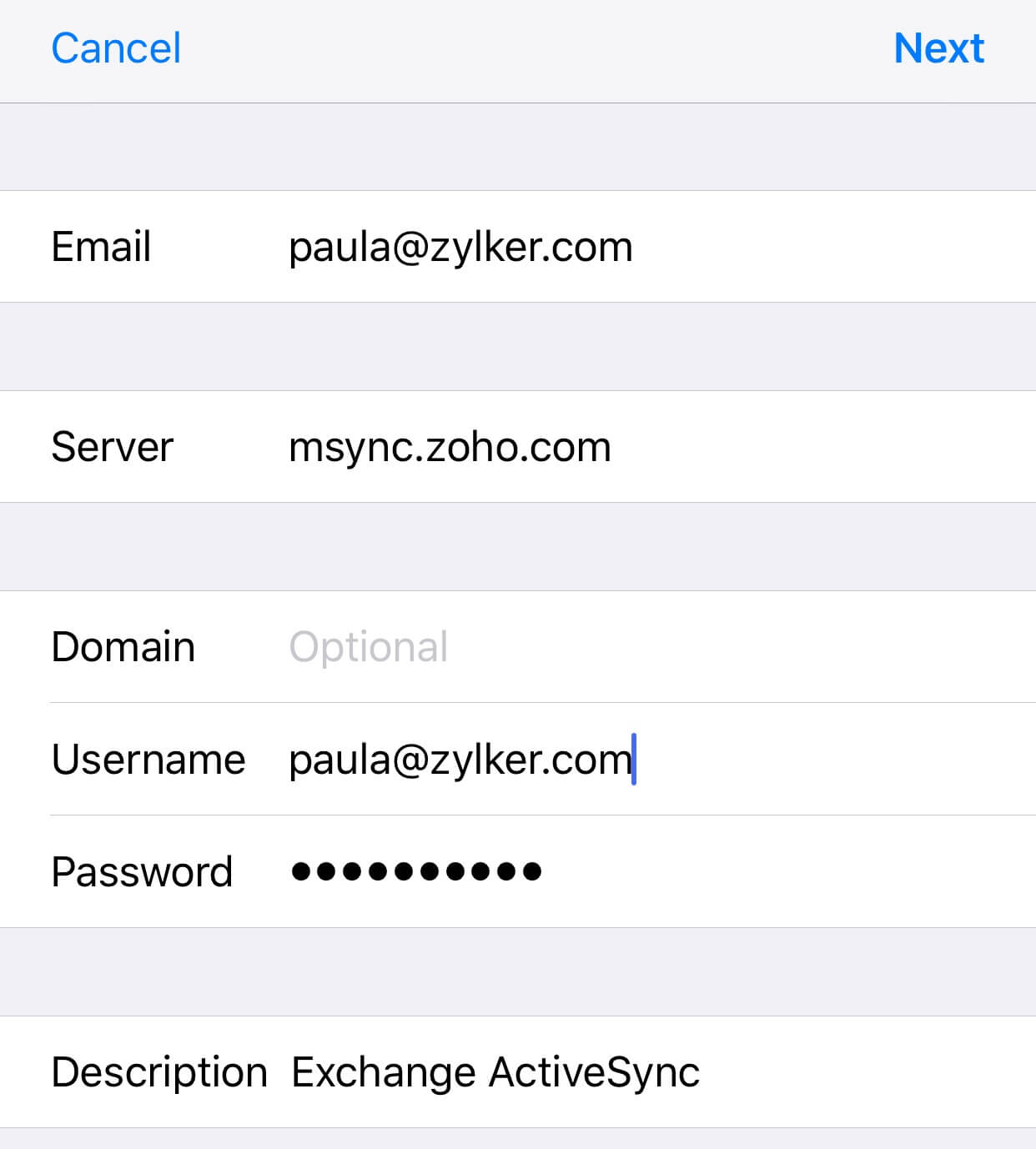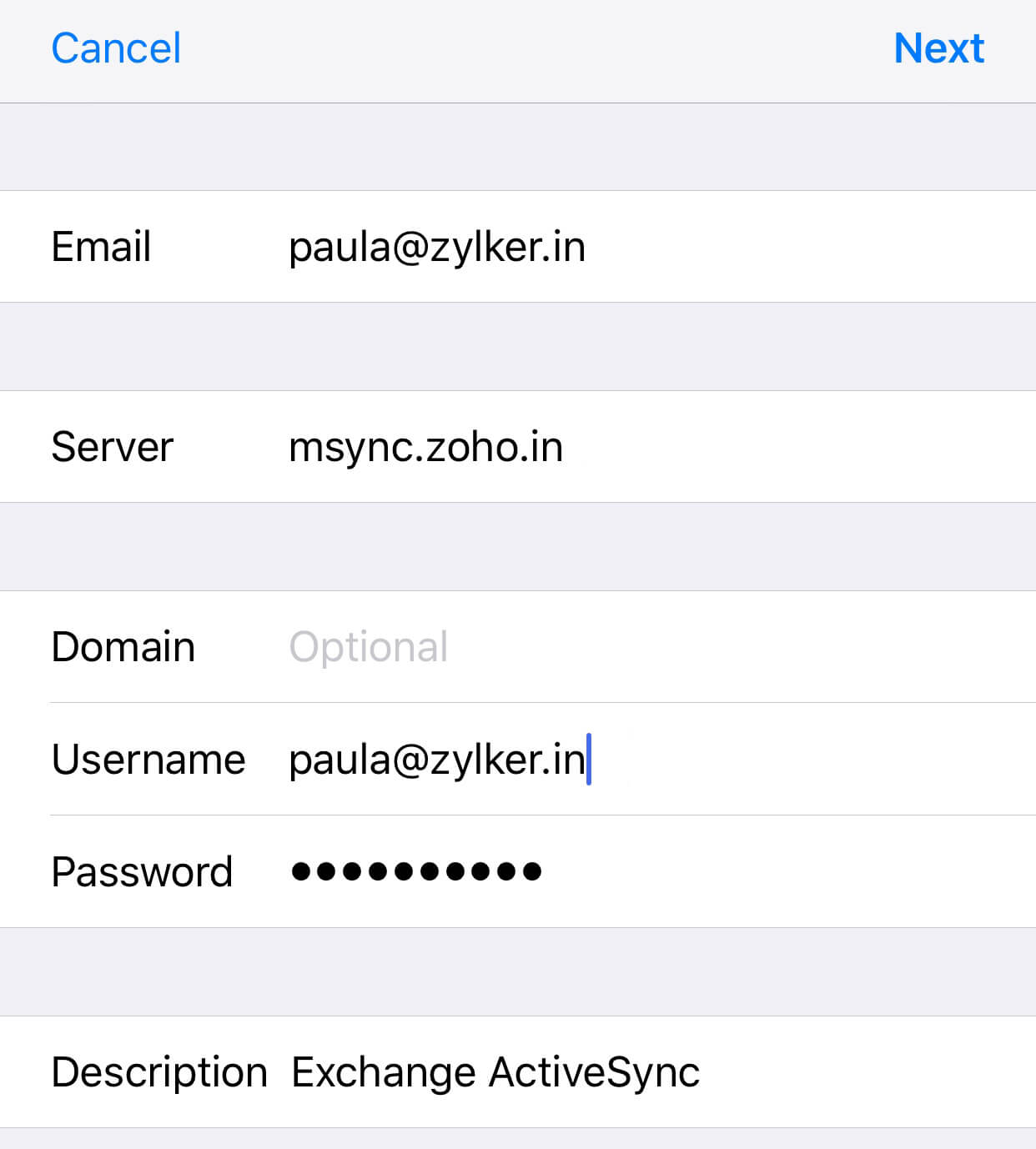 7. Exchange ActiveSync is now configured and you can customize the sync options.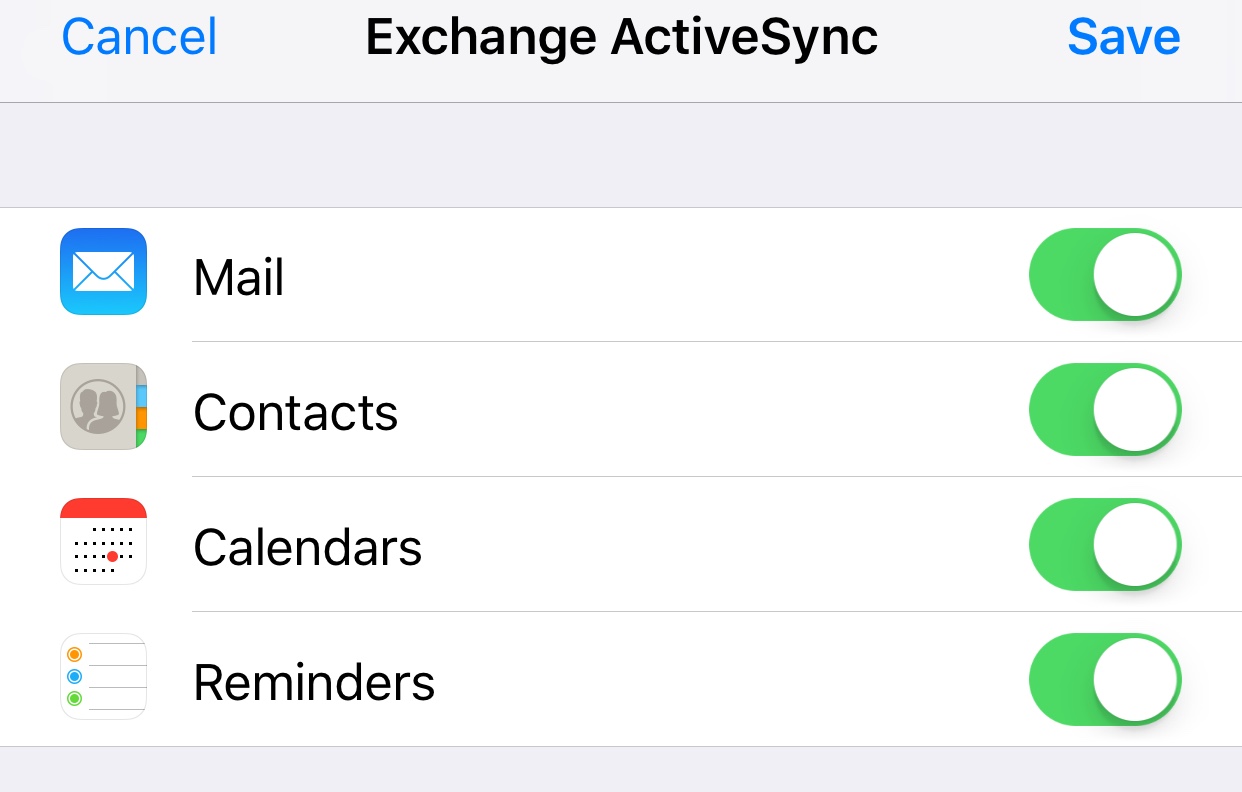 Configure Exchange ActiveSync on your Android device:
1. Go to Settings on your Android device.
2. Navigate to Accounts and click on "Add Account".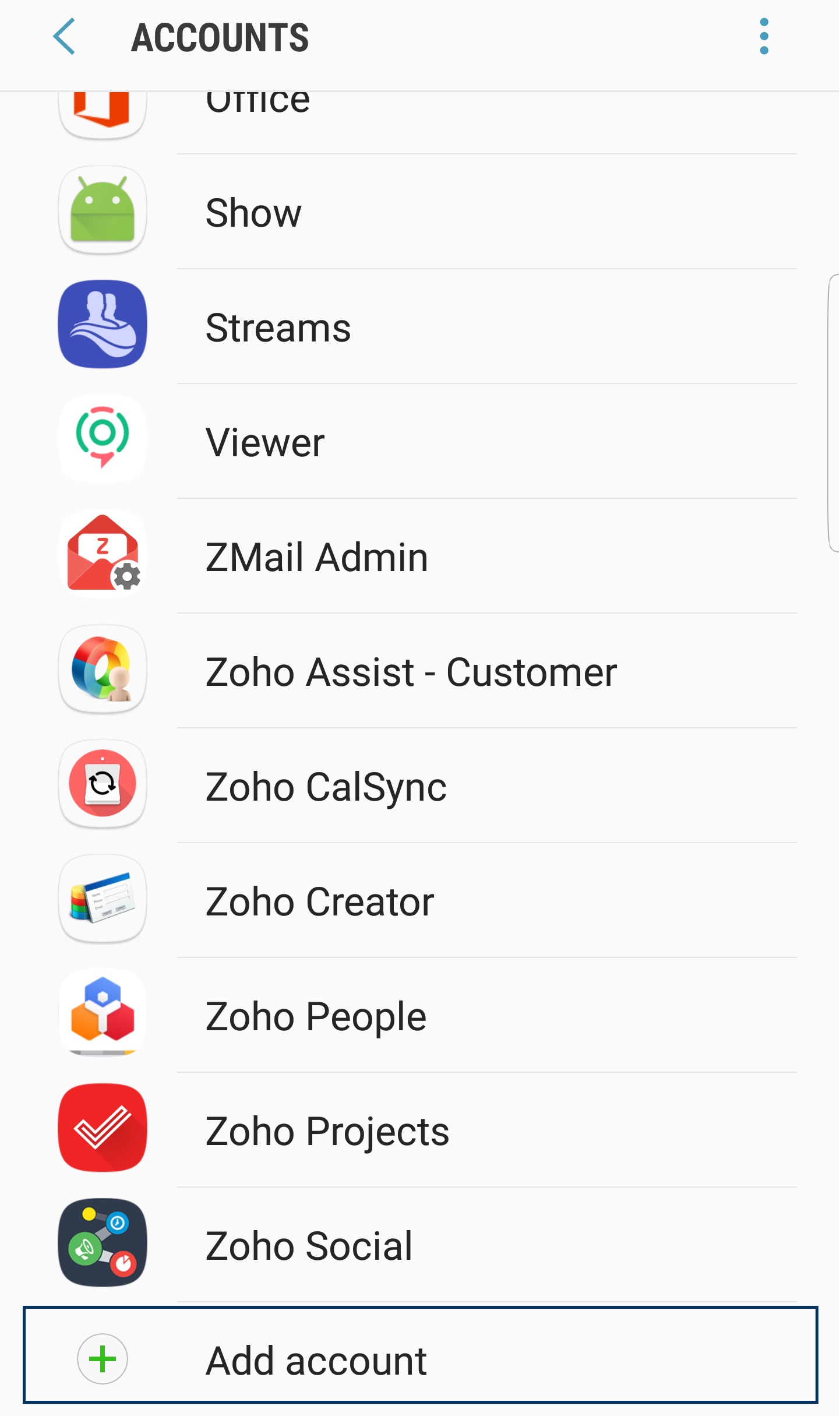 3. Select Microsoft Exchange ActiveSync from the list.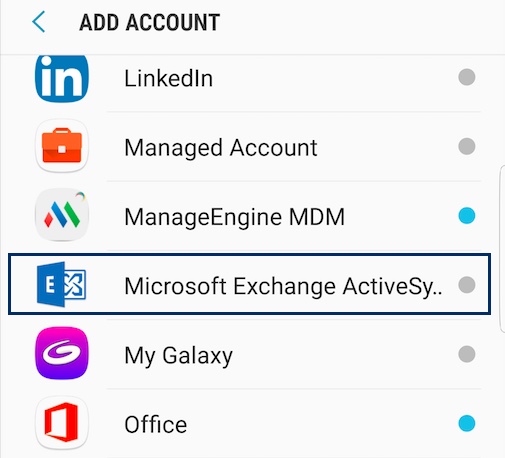 4. Enter the email ID and password of your Zoho account and Sign in.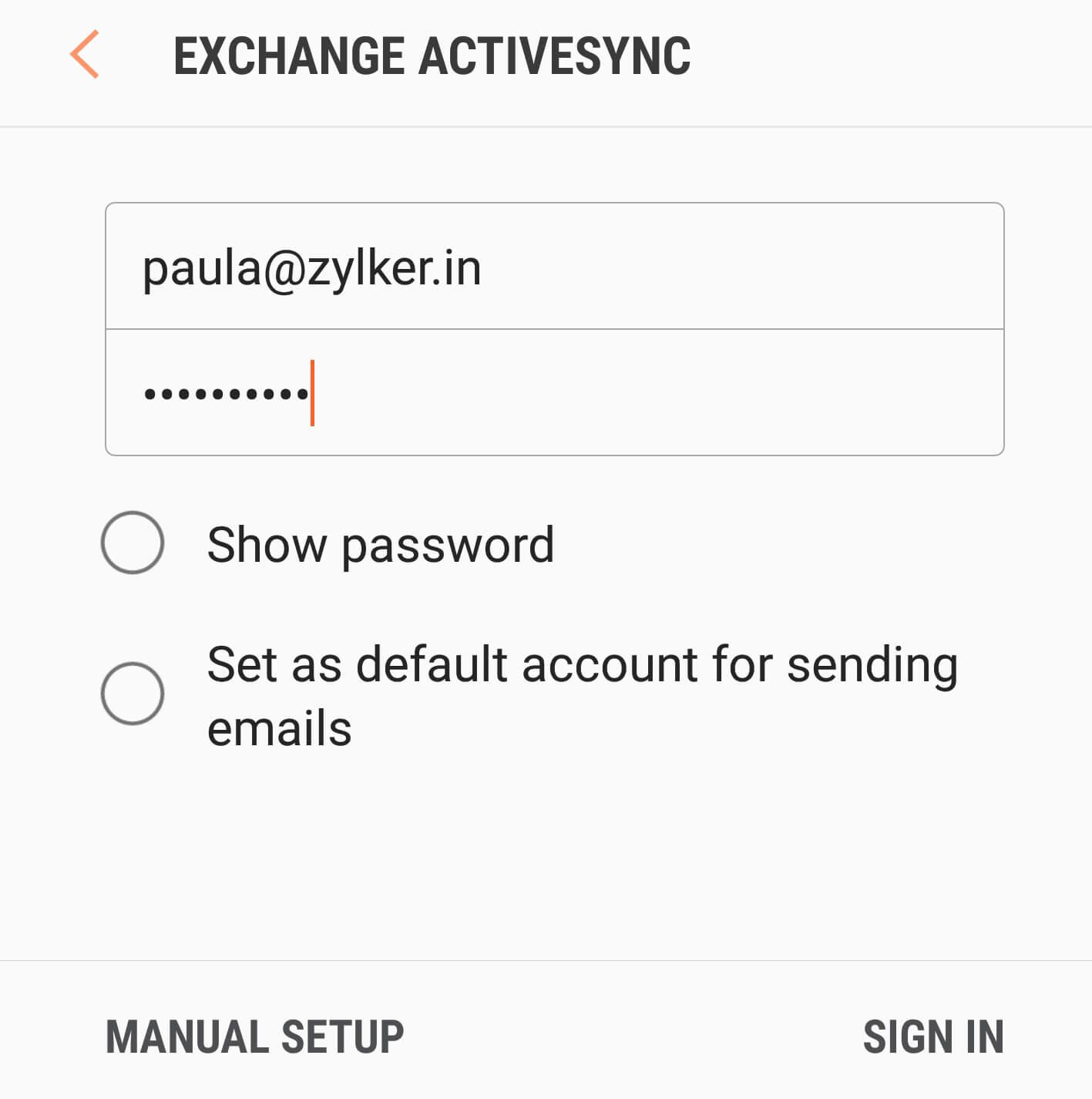 5. Enter msync.zoho.com in the Exchange server field and enable the "Use Secure Connection (SSL)" option.
7. After entering all the details, click on Sign in.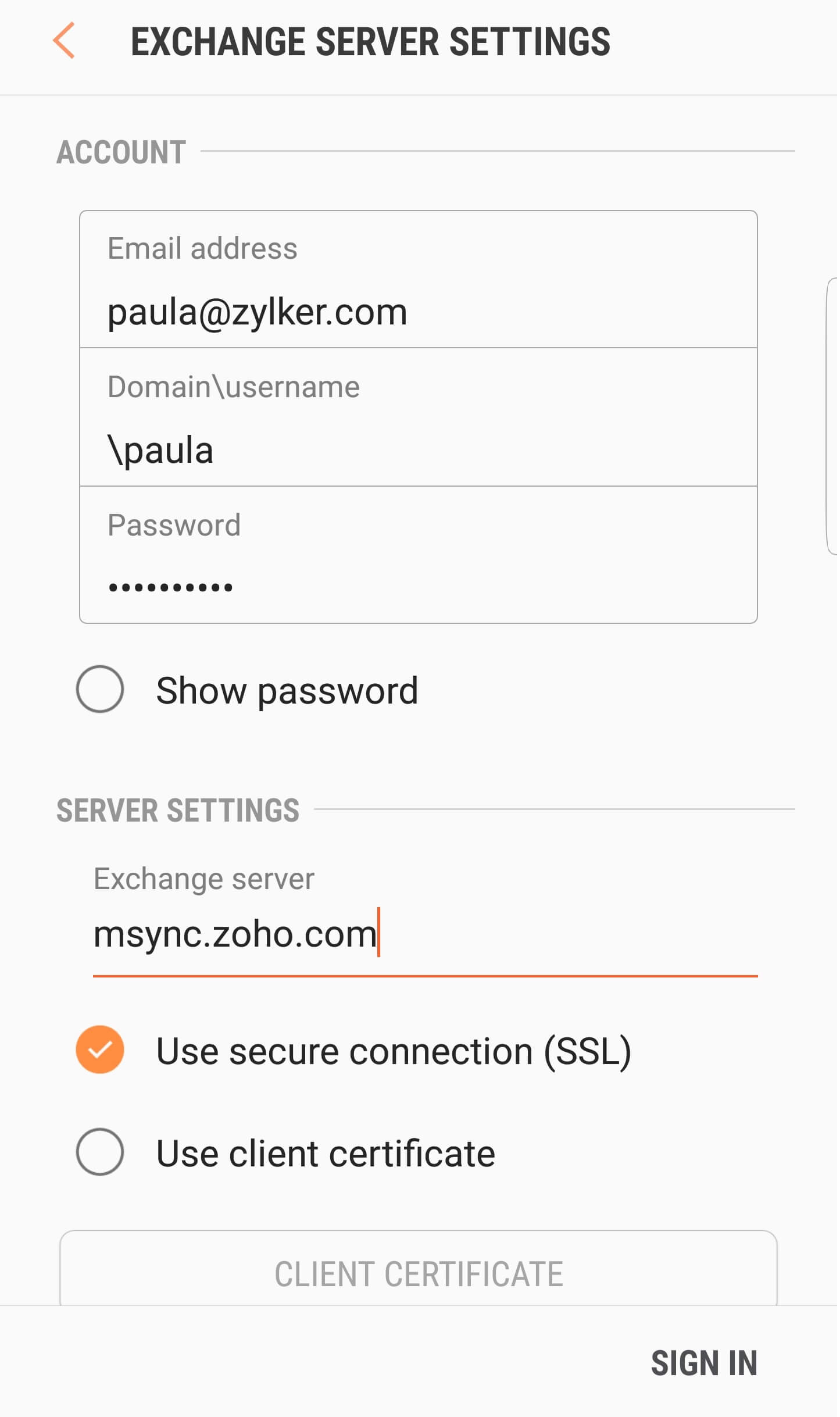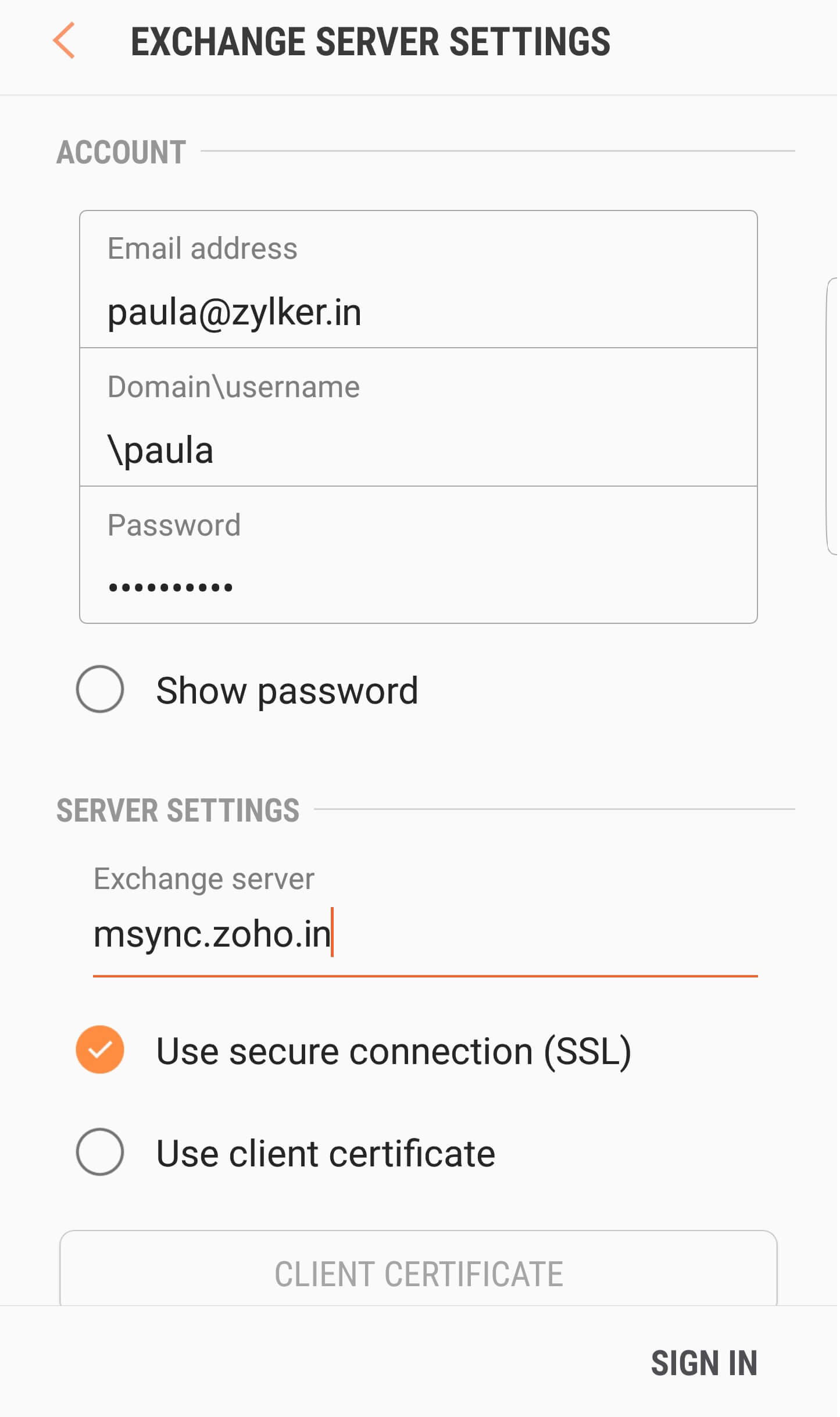 8. Enable "Sync Calendar" and click on Next to complete the process.
Similar procedure is applicable for Windows and Blackberry devices.