Themes
Quick Links
Change the look and feel of your survey and spruce up your survey background. You can choose one from our themes gallery and customize it to suit your brand. Paid plan users can customize their survey theme completely.
Standard Themes
There are a set of 15 plus ready made themes for all users regardless of their subscription. Basic customization like changing font style and colors can be done.
To select a standard theme:
Click on 'Themes' tab
Select a theme by hovering over it.
Click 'Apply'.

Custom Themes
With Zoho Survey's standard plan, you can customize the entire look of your survey theme. We provide both full and partial theme customization. The first 5 standard themes can be completely customized, whereas for the remaining, only the typography can be customized. This particular theme will be saved in your custom themes gallery.
To customize your theme: (Full theme customization)
Click on 'Themes' tab.
Click on 'Customize theme' on the right.

Click on 'Background' tab.

From the Drop down, select Wall paper and change the pattern, color and the Image.
Repeat the same for the remaining properties in the Background tab.


Click on 'Font' tab.

From the drop down, select a property ' Survey title' , you can customize the style, size and color of title.
Repeat the same for the remaining properties in the Font tab


Click 'Apply', after you've made the necessary changes.
Repeat the steps to customize border, shadow and alignment of your survey theme.
Give your theme a new name and Click 'Save'.
The theme created will be saved in 'My Custom Themes'. Your changes will be reflected immediately on the left side of the page.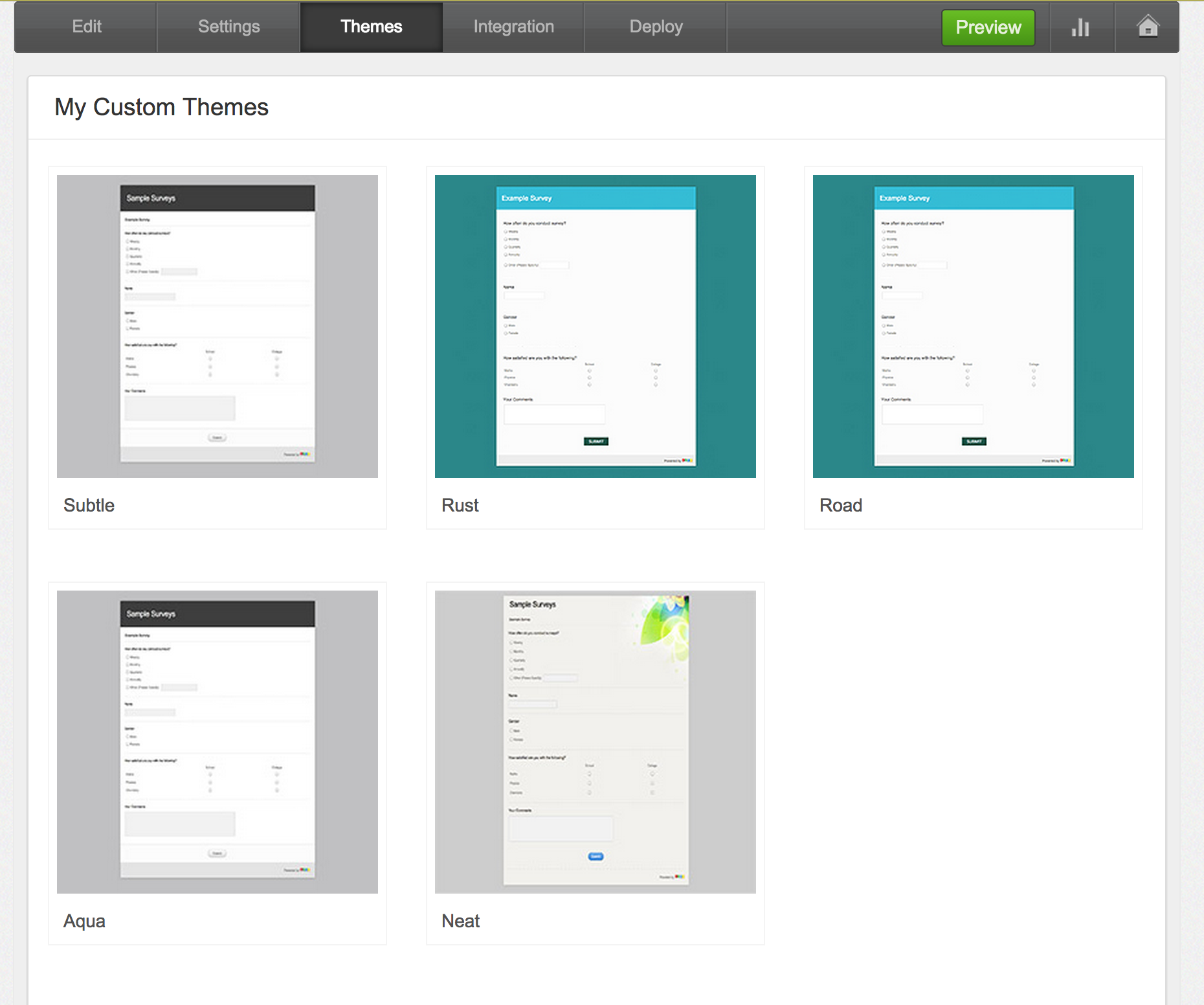 Deleting a Custom theme:
To delete a particular custom theme, In My Custom Themes, hover over the particular theme and click 'Bin' icon to delete.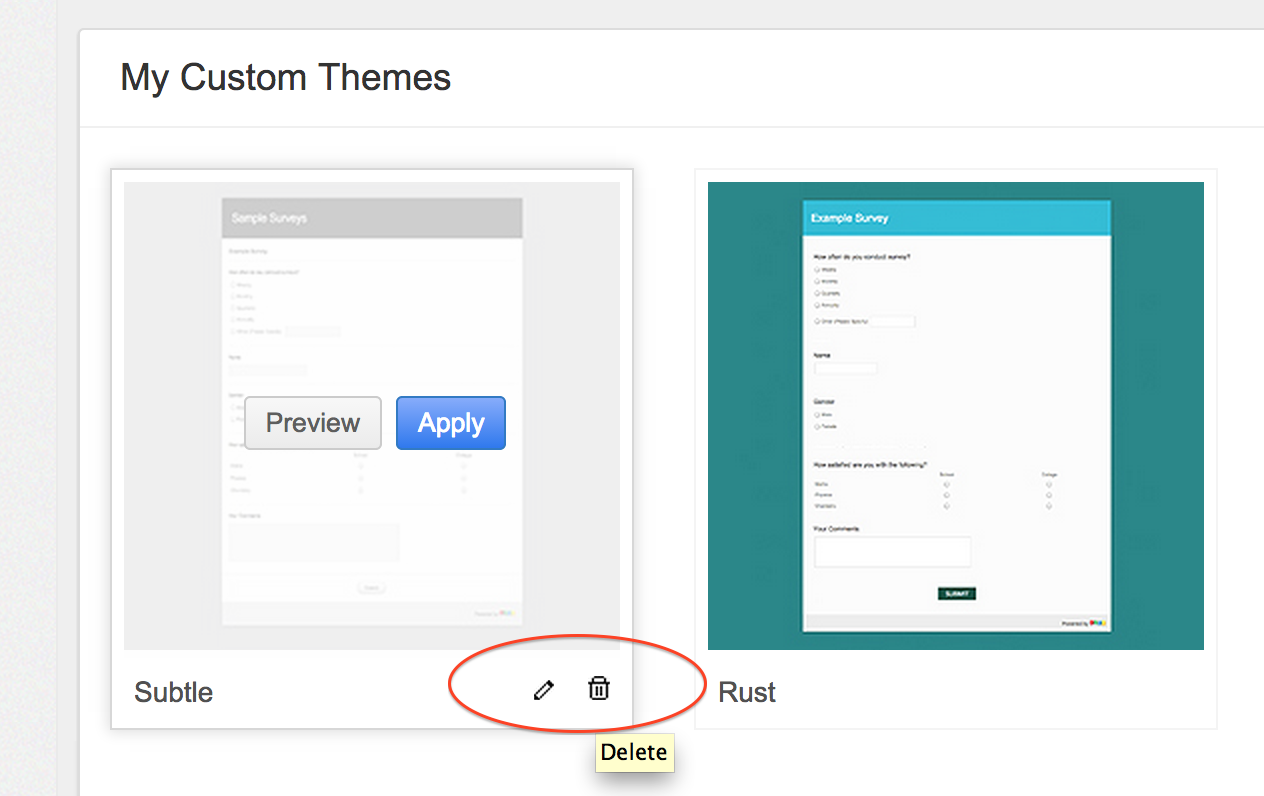 Note:
Any changes made to the theme, will be reflected on any survey that is using the theme.
A shared user cannot add a new theme, whereas the theme can be updated.
Once you delete a theme from My Custom Themes, the base theme will be applied to all the surveys using that particular theme.