How do I customize the signature stamp?
You can now change the background image that appears in the email recipient landing page by choosing a pre-defined image, or by uploading your custom image with the touch of your website.
In the Signature live chat code - > Chat code -> Appearance, enable the Customize your signature stamp option.
Choose a background from the image gallery. 
You can also upload and use your custom image here.
Then, click Update.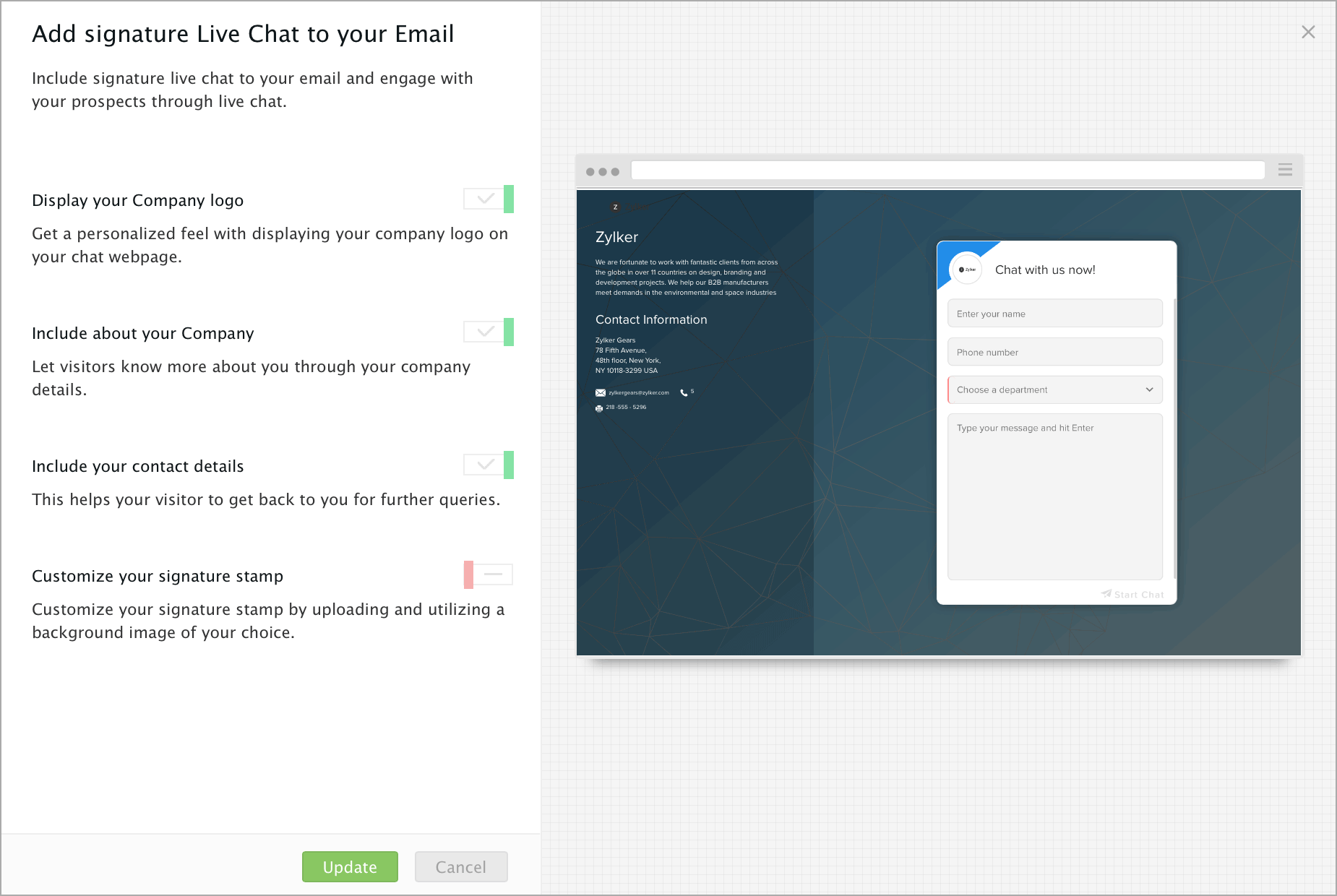 ​