Company Profile
Adding your Company's Logo and Details
Before you start chatting with your customers, ensure your Zoho SalesIQ reflects your company accurately. Within your Zoho SalesIQ it is easy to replace the default logo with your company's logo, which will appear within your dashboard for all your agents to see. Also add your detailed information about your company into your Zoho SalesIQ.
To add your company's logo: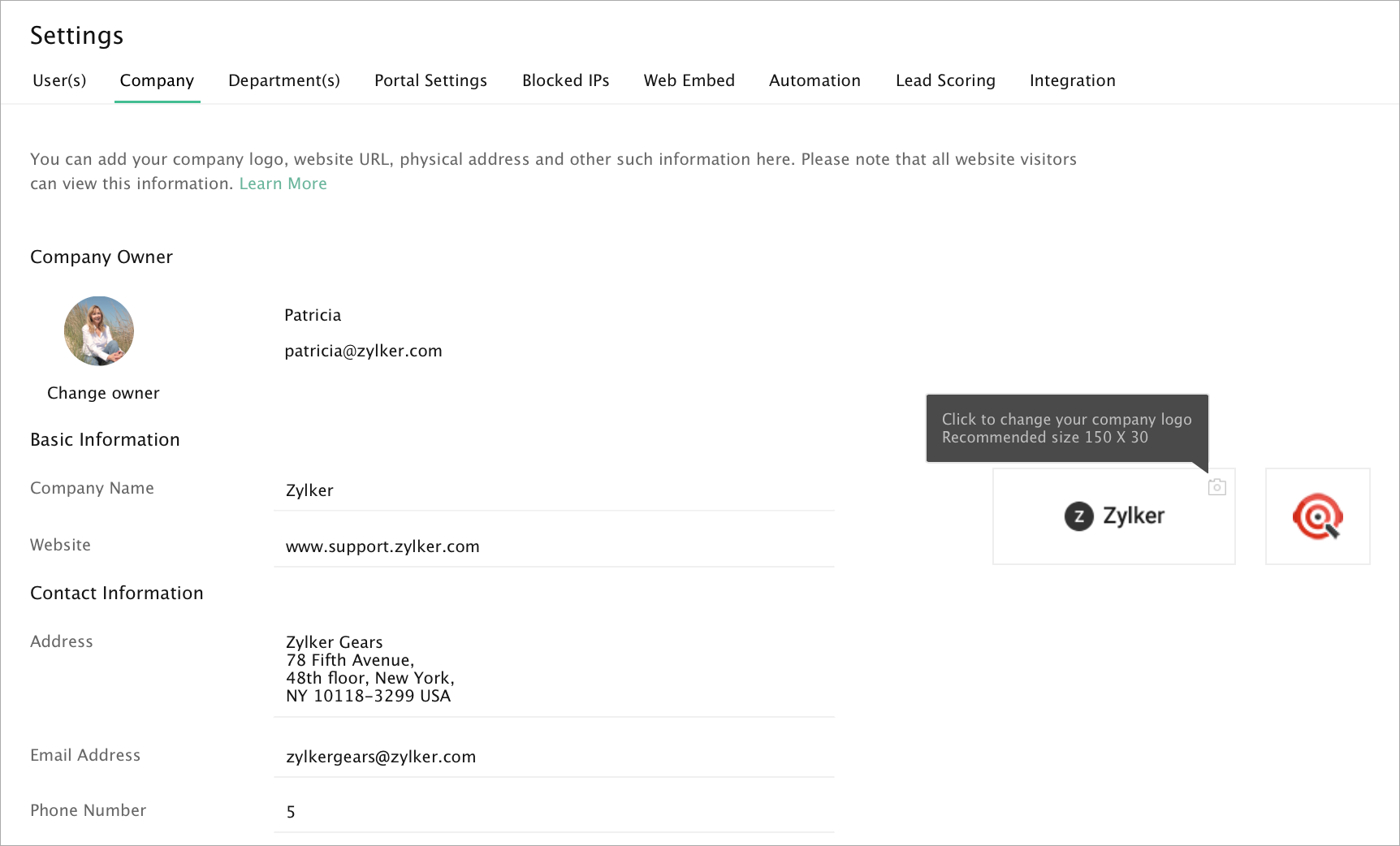 Click "Settings".
In the Company section, hover over the current logo image and click "Change Logo".
Choose File window pops up, which allows you to browse through the files in your machine to choose the appropriate image and once chosen, click "Open".
And the chosen file will be uploaded automatically.
Click "Save".
Note:
For best results, set the dimensions of the logo to 150 (width) by 30 (height) pixels. The file format should either be. jpg,. png or. gif.
To edit your company's detailed information (including language and time zone):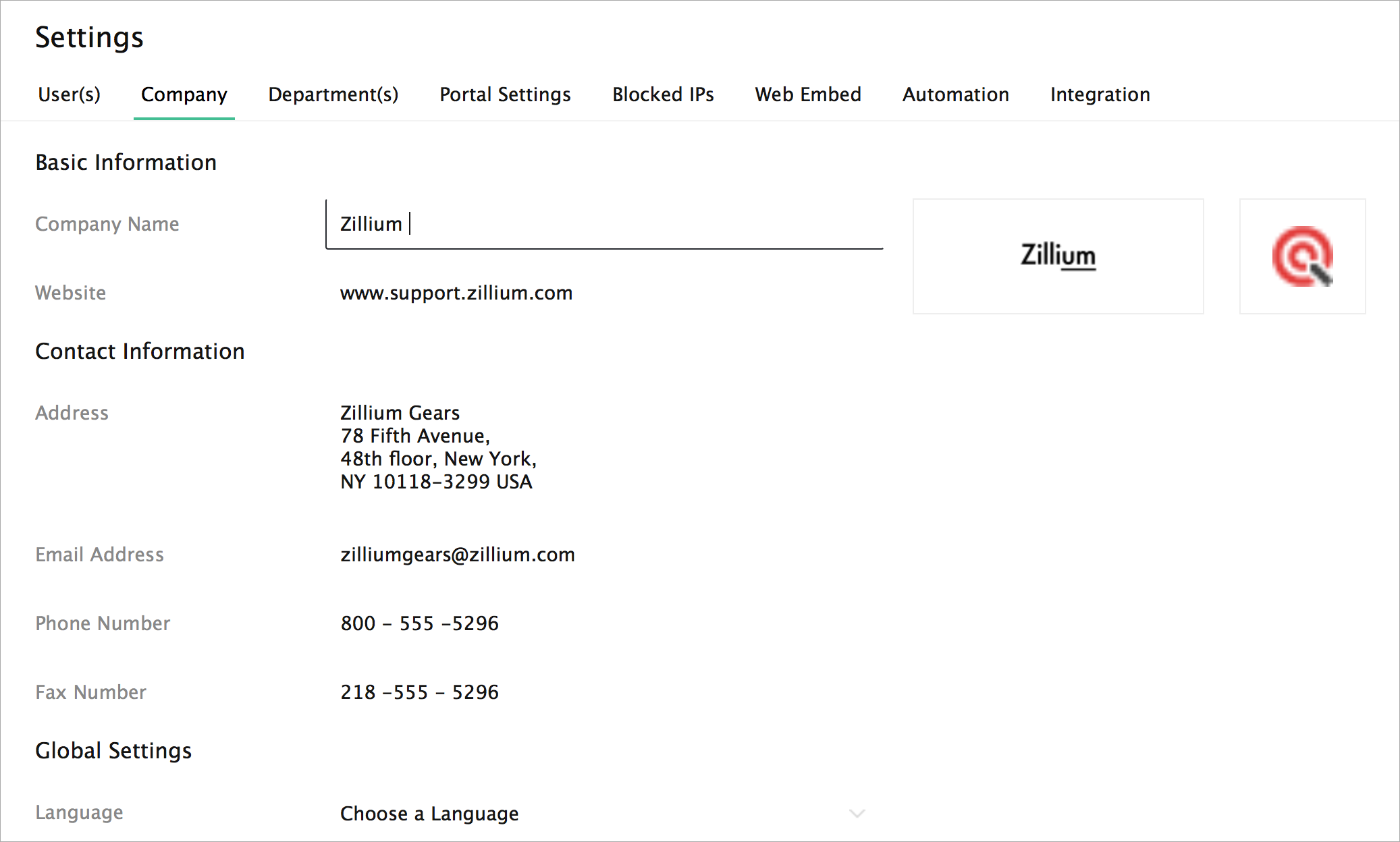 Click "Settings".
In the Company section, click "Edit".
In the page that appears you can edit details about your company, including Company Name and Website, along with contact information—Address, E-mail, phone number and fax number.  
In this same page you can also choose your Zoho SalesIQ's default language, Time Zone and add an "About the Company" description.
Click "Save".