Live Chat Widget
Be up to date as millenials, our customers of the future prefer live chat over phone calls, old text messages and emails. Now with live chat widget in your websites answer all customer queries in real time, convert leads and start closing more deals.
Now with Zoho SalesIQ, customize the appearance and messages of your live chat widget and alter it to your customer needs. You can also let your customers rate and give feedbacks on the chat experience with your users.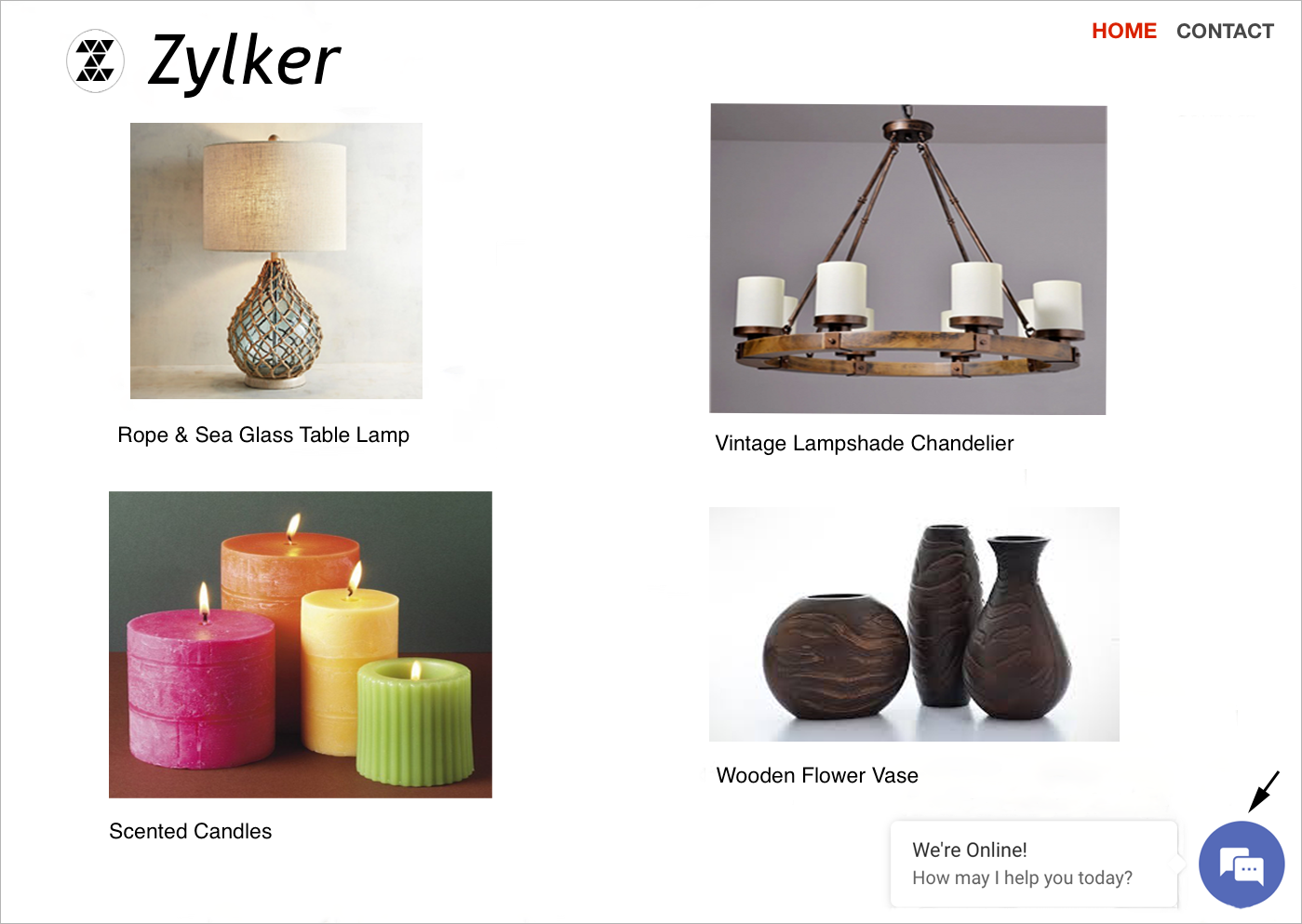 How to Add the Live Chat Widget to your Website?
Login to your Zoho SalesIQ Operator console.
Click "Settings".
In the "Websites" section, click on the name of the Website you are attempting to include in a page.

"Add" the live chat platform to engage with visitors on your website.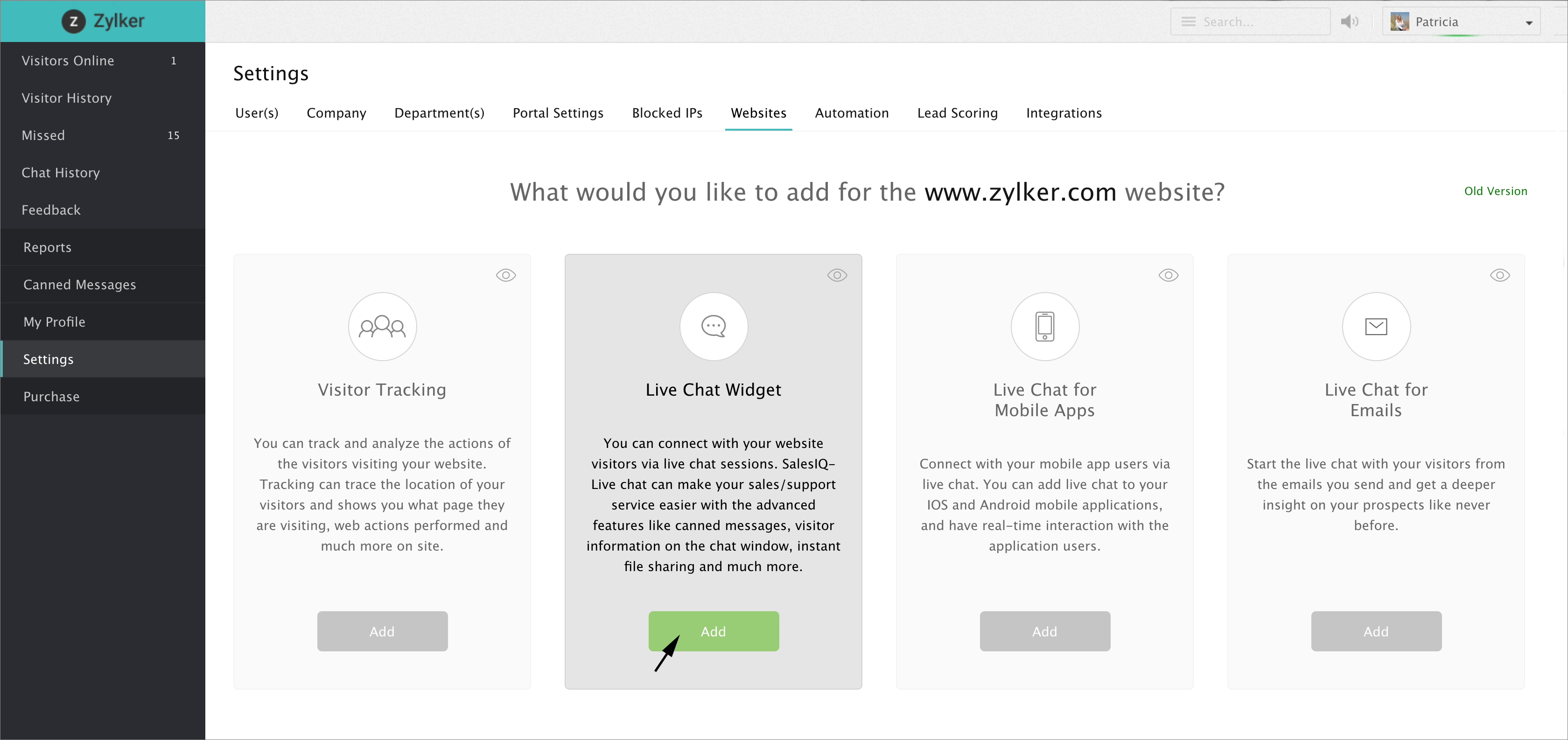 Go to installation on the left side and click on "Copy this code" to copy the code snippet.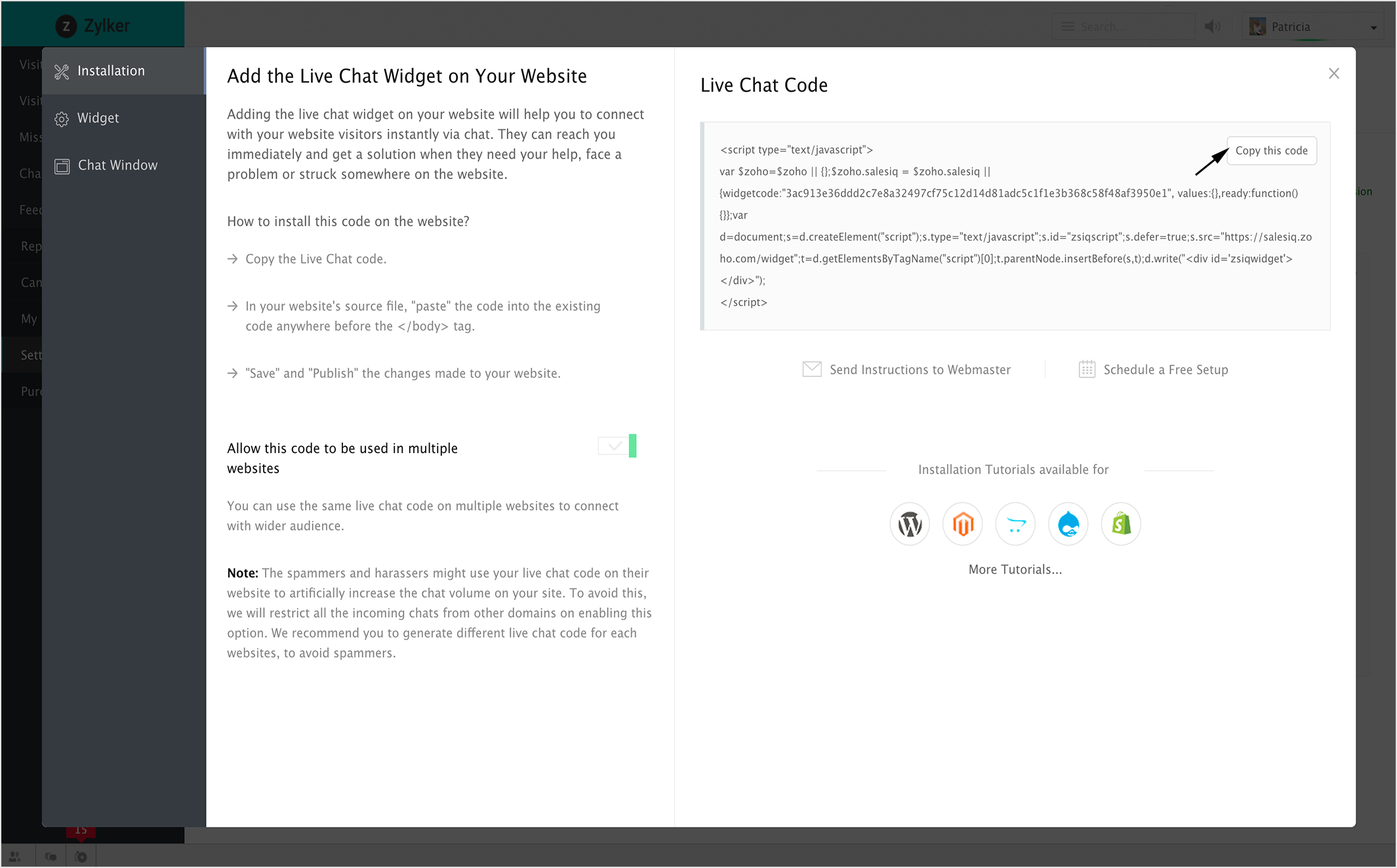 In your website's source file, Paste the code snippet into your existing code anywhere before the </body> tag.
Save and Publish the changes made to your website. 
         SalesIQ Live Chat will now be ready for use!
How to change your Existing Live Chat Widget?
And, if you wish to change your live chat widget from the existing float widget to button or personalized widget.
Click "Widget".

Then, select the type of live chat widget you want to change your existing widget to. (eg. float widget to button widget) 
Make your changes and click "Update in my website".
Next, click "Yes, I'm sure" to change you widget and reflect the changes onto your website.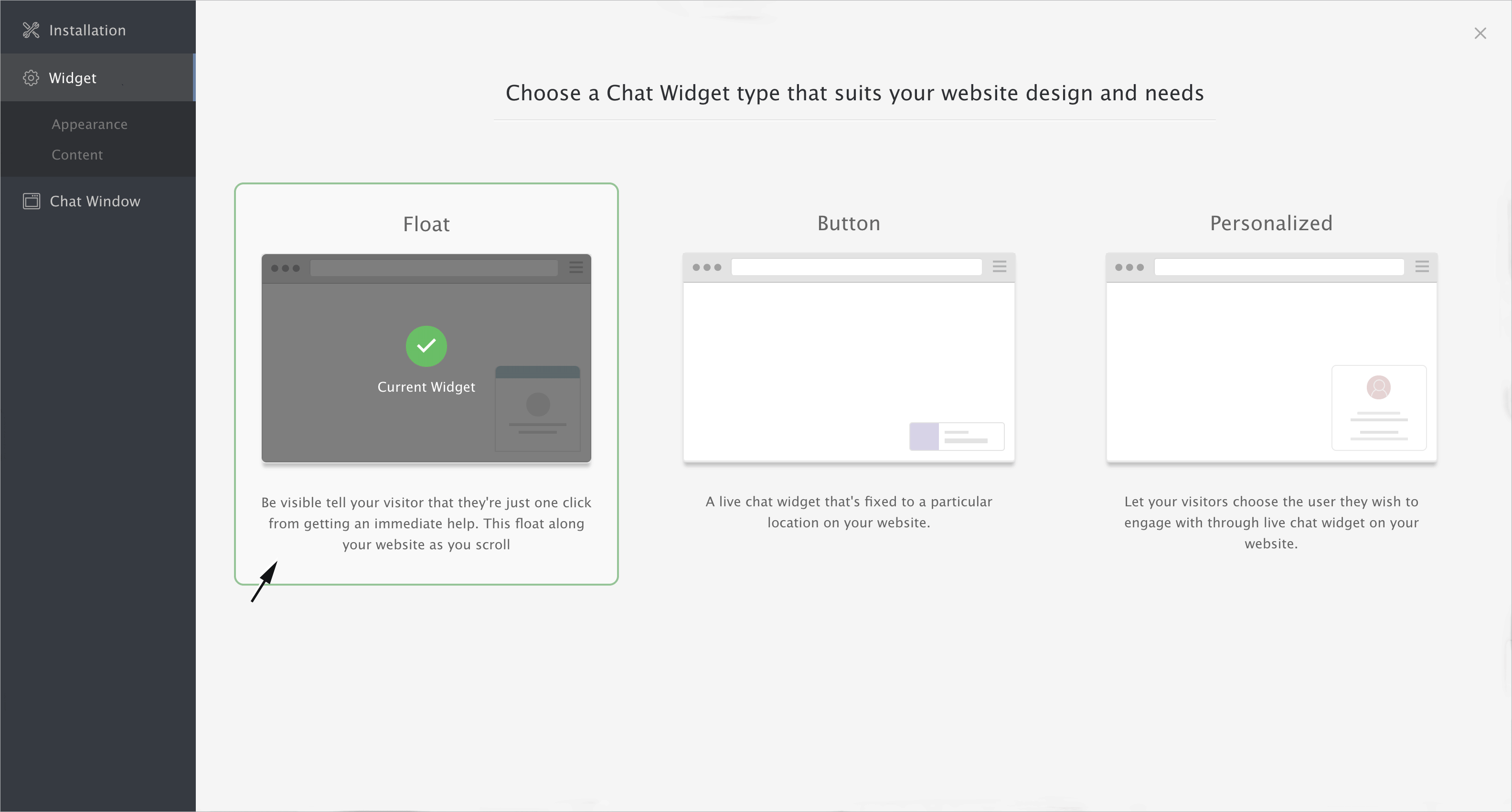 Is it possible to trigger a proactive chat if only visitor tracking is enabled on the website?
Yes, even if you only enable visitor tracking in your site, you can still trigger a proactive in your website from the Visitor Online dashboard.