How to set chat triggers to the website visitors from a specific email campaign?
You can set a special trigger to the visitors visiting your website from the email campaigns you have sent.
Naviagte to Settings > Automation > Intelligent Triggers > Add.
Specify a name for your trigger rule.
Choose a website on which the trigger rule should be activated.
Choose when would you like to execute this trigger to the visitor in "When the visitor" section.
Now select Zoho Campaigns condition in And if section.
The emails campaigns sent from your Zoho Campaigns will be listed in the next drop-down. Choose an email campaign.
Then choose an action based on which you would like to trigger the website visitor.
Select the type of trigger action you would like to perform to the website visitor in the drop-down.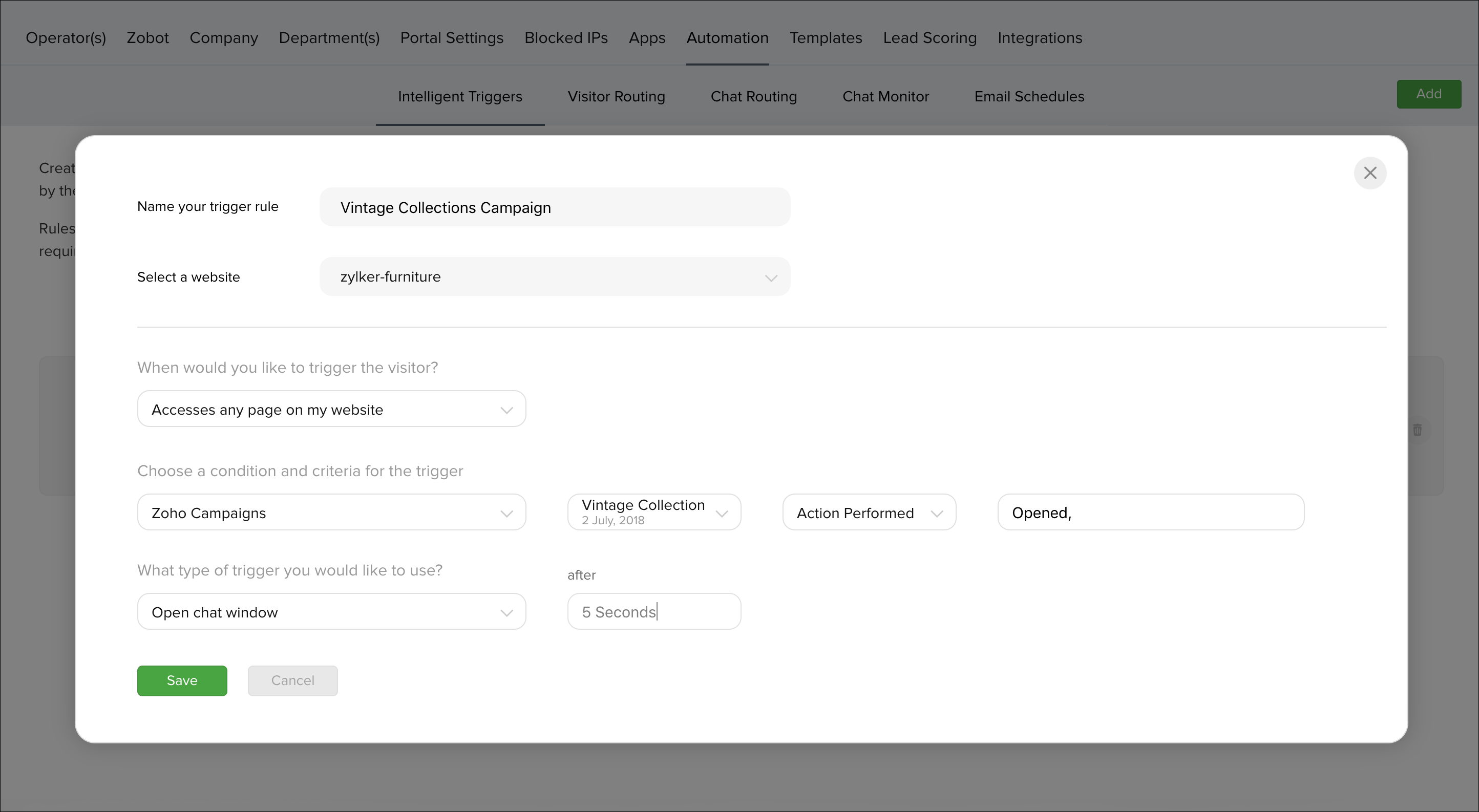 Now when the visitor visits your website from the specified email campaign, then the action you have set (open chat window) will be triggered