Clearbit info displayed in the visitor history tab
In the Visitor history tab, click on a particular visitor record. The Company/Visitor name and geo location will be displayed at the top of the window.
Below the Zoho SalesIQ data, you can find the Visitor Details tab beside the Behavior tab.
clicking on which, you can find the Clearbit Visitor Info and the Company Info displayed. The visitor details may vary according to the inputs we receive from Clearbit.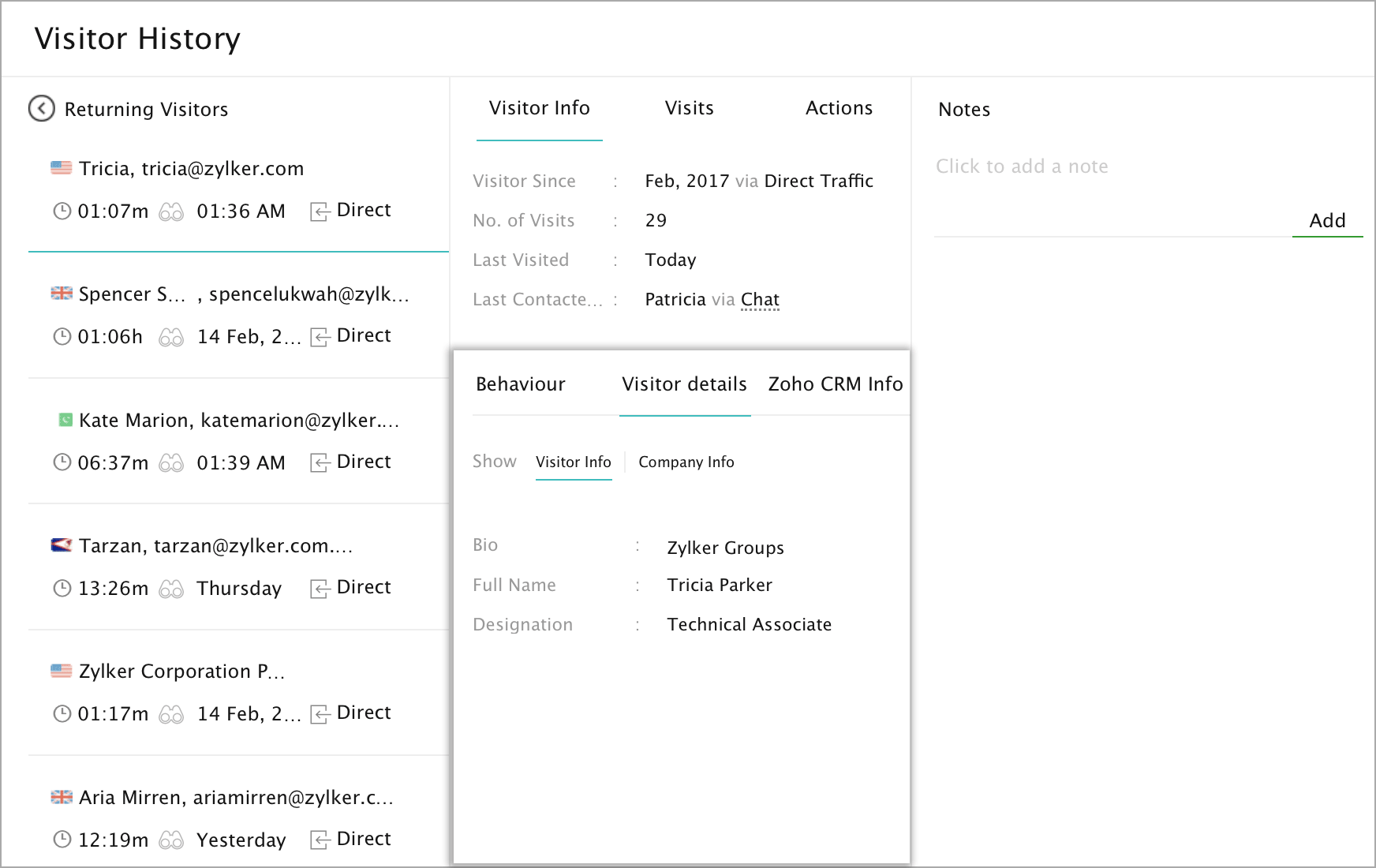 Note: 
Zoho SalesIQ will refresh the available data in the requested frequency to sync with the Clearbit data. Even if the visitor data is deleted/edited in Clearbit, only the existing data will appear in the visitor history section until the next visit of the visitor.